Disclaimer
Information presented on this web page is intended for informational and educational purposes only and is not meant to be taken as legal, financial, investment or tax advice. We do not accept any responsibility for any trading or investment related losses. Please review our disclaimer on before taking action based upon anything you read or see.
You might be thinking about how to start an investment club for fun and profit?
If you want to save, have fun, and learn to manage your finances like a real professional, the best way to start is to become a member or start your investment club. The truth is that this formula was born and continues to be one of the best ways to learn about the world of finance and investment.
It is simply the pooling of capital, but with all the guarantees and transparency of investments. The best of all is the learning obtained, but the savings achieved should not be underestimated. Investment clubs are associations of people who pool a small amount of money and then discuss how to make the most of it. 
The objective of these associations is not the return obtained but the training and experience. It consists of sharing lessons and making joint decisions, entering the world of economics, banking, and financial investment strategy.
Regardless of your education, age or experience, it is always a good time to learn and obtain profitable savings by investing in the financial markets. So without further ado, let's look at how to start an investment club for fun and profit.
Investment clubs are not financial bars. In addition to all this, they have their legal personality and are governed by a series of statutes and internal operating rules. There are investment clubs all over the world and of all types: there are clubs for university students, neighborhood associations, friends, colleagues, women's clubs, and children's clubs as part of their learning from school, family, grandparents, and grandchildren. It works even for people who wish to meet people.
What is an Investment Club?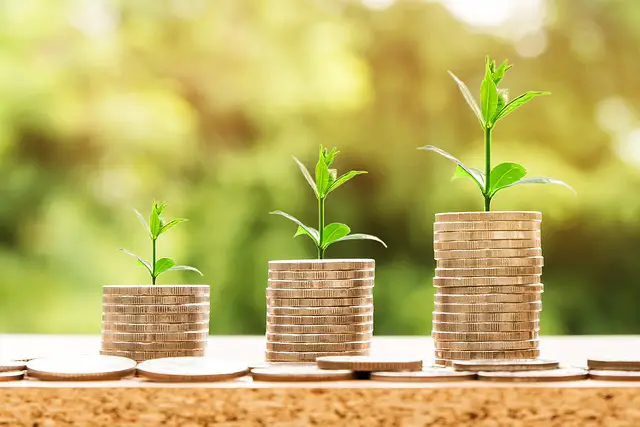 There are several legal channels through which a person can earn money or increase their wealth without having specialized business skills or opening a shop/office. One of these ways is to join an investment club.
Advantages of Investment Clubs
An investment club can be set up as a legal entity, either as a corporation or a limited liability company. This makes its framework similar in principle to a mutual fund. Better yet, an investment club avoids the often onerous management fees that all mutual funds impose on their shares. These fees can significantly impact the overall performance provided by mutual funds.
But the benefits of an investment club come with a big caveat: the returns (or losses) the club earns depend entirely on the club members and their abilities to choose the right investments for their mutual funds.
When we buy mutual funds from large fund companies, we effectively buy the education, experience, skills, and discipline of the mutual fund managers to whom we have entrusted our money. When we join an investment club, we try to replicate (and improve upon), but in an unprofessional environment.
A typical investment club will meet regularly (usually once a month) to review its existing portfolio and receive club members' suggestions on new investment opportunities.
The monthly meeting is an open forum, where each club member can express his or her opinion on the suitability of new investments and other mutual fund performance concerns. Unlike any mutual fund, club investing is a real democracy.
Why Create an Investment Club?
You don't have to wait until you have all the money to invest in hedge funds or any other investment vehicle that requires you to become an accredited investor before you start trading money as brokers' investors. Suppose you have always wanted to become an investor but are unsure how to go about it or start.
In that case, you should consider joining an investment club or even starting your investment club with people with ideas and ideas—a similar investment philosophy.
Let's remember what an investment club is. An investment club can be said to consist of people of less than 100 people, generally with the same investment philosophy and ideology, who come together to raise cash. Also, try to make some investments on your own.
How to Start an Investment Club for Fun and Profit
Here are the top 6 tips on how to start an investment club for fun and profit.
Setup an Organizational Structure
A club must have a core membership of at least 20 people. This means that all members must be 18 years old or older. You must assemble a core membership of at least 15 people to join. Once you have assembled your core membership, you will need to decide who else to approach and how many members you want.
You should agree on the monthly fees you will use for investments. Ideally, you can invest more than $500 per share to get a good return, so if you have ten members, you should have a monthly membership fee of more than $50 per member.
Initially, it is beneficial to have a one-time contribution or monthly contribution of 100 or more to generate immediate investment capital.
The club meets at its meeting place, which is usually their home. Every so often, we will meet at a more convenient spot so that everyone can get along and have all the information they need to know about what's going on.
The group will choose a chairperson who will guide the group through the naming process at a meeting. The person will be responsible for foundering the club's identity and mission.
Such an individual must be nominated by at least three-quarters of the group members. The organization's name would then be chosen based on that individual's skills and a pointer to relevant books or videos showing this person's talents or abilities.
Group Rules
The group will meet, at which point you should distribute the club's constitutions. The group will be called "The Club", and its purpose is to improve itself by implementing the necessary rules and attending meeting schedule. 
Group will be named "I", and its purpose is to learn as much about uttered things as possible and discuss our findings with one another. 
The group will be called "We", and its purpose is to understand better what is happening and take action based on what we've learned.
The inaugural meeting formally adopts the club's policies, bylaws, membership levels, and basic investment policy and elects the treasurer, secretary, and directors. The treasurer records all donations made to the group's bank account and keeps track of investments and dividends. She also collects subscriptions from members and backups their files.
The meeting starts with the secretary taking minutes and distributing them, along with the next plan' senders' list to the other members.
Set up a Legal Structure
Once you have found people to sing in, you should set up organizational structures. In terms of the basics, you should agree to the following.
Hire Club officers
The club officers consist of a president, vice president, treasurer, assistant treasurer, and secretary. Again, since this is money, it is always good to have two people to look after it. Decide how they are the ones to work with the club. Many clubs have a one-year term, but others have a longer-term.
It would help if you also decided what each person does. Who places the physical merchandise? Who manages the educational aspect? So, who is responsible for the taxes? These are all logistical elements that are important to consider from the beginning.
Select Time and place
Decide on a time and place to meet. The smaller the club, the easier it will be to meet in a home. Many clubs meet monthly, some more frequently and some less frequently.
Make Club Rules
You should also establish the club's ground rules. We mean how to handle payments and distributions, how to pay a member if they leave besides, how to add a member, and how to terminate the club. Remember, things happen—life changes. It would help if you planned for these things early on so that the club can continue to sail smoothly when they happen.
Keep Record 
Every member will always want to know their percentage of equity, so you must keep an accurate record at all times.
Tips for Running an Investment Club Successfully
Industry Overview
Although there is no known date or year when people first started investing their money for profit, history tells that the first recognized investment club in the world was established in 1898 by a group of businesses living in Texas in the days of the Great Wild West. 
Sample Constitution for the Investment Club
These are some of the basic legal documents you should implement if you want to manage your investment club in the United States of America;
Certificate of Incorporation
Business License
Business Plan
Confidentiality partnership agreement
Contract of hire
The operating agreement for LLC
Insurance Policy
General Regulations / Membership Policy Document
Setting up an investment club generally requires minimal start-up capital; all you need is to register for the investment club, find a space for administrative tasks, a place for members to meet regularly, prepare the membership package, and promote the investment club (online and offline).
Additional Rules
In addition to these basic expenses, you will also need a mutual fund to invest in various investment portfolios. To light of this, when it comes to starting a small-scale investment club, the following expenses should serve as your guide;
In the United States, the entire cost of forming an investing club is $750.
Set aside $2,500 for a basic annuity, licenses, and licensing protection.
$10,000 is needed to acquire a decent workplace with conference rooms for your group members (covering facility renovation).
The cost of office furniture (pcs, workstations, faxes, furnishings, phones, storage spaces, safety, and electronic gadgets, among other things) is $5,000.
The cost of launching the official Web site of your investment club is $600.
Set aside $10,000 to cover the costs of at least two workers for three months and power payments.
$2,500 in extra expenses (business cards, posters, ads, pamphlets, events, and so on).
Costs of miscellaneous items: $1,000
A $5 million investment fund is necessary.
According to the study report and research projects, starting a small investment group in the U. S. will cost just under $50,000 plus an extra $5 million (index funds). You will need more than $100,000 plus an additional $10 million (mutual funds) to start a medium-sized investment club in the United States successfully.
Extra Tips for Running a Successful Investment Club
When it comes to managing an investment club successfully, you should organize membership meetings and other business activities. Certainly, the organization's level can vary depending on who forms the investment club and, of course, the investment club's niche idea. 
On average, an investment club is expected to adopt a means by which it can communicate with its members outside of regular meetings. Such means can be through BBM groups, WhatsApp groups, email groups, or even conference calls.
The main thing is that an investment club's success is associated with constant communication among its members. That will allow them to be in sync at all times and the opportunity to share investment ideas and business opportunities, investment, and review their investment options, among other benefits.
There is a basic schedule that should be followed whenever there are official investment club meetings.
Whenever an investment club meets for official meetings, just like the average club, it is supposed to begin with opening prayers (optional), roll call, minutes of the last meeting, presentation of the club's net asset value, and presentation of available resources.
You can invest funds, deliberate on the investment opportunities available to them, attribution of responsibility to members, any other business, and the formal closing of the meeting (closing prayers).
Understanding Investment Clubs
It is normal for members of an investment club to regularly meet to make investment decisions as a group. For example;
Through voting and minute
Second, to review the performance of their investment portfolios
Meet the business or club's social needs.
Frequently Asked Questions
What does it take to start a successful investment club?
It is very important to clarify that an important factor that will count for an investment club's success is the investment philosophy and perhaps the investment club members' ideology and commitment.
If members do not share the same investment philosophy and ideology. The investment club is likely to have difficulty moving forward simply because there will always be conflicts of interest. From time to time and this can bring the investment to a halt. 
Can whole life insurance be a viable investment tool for investment clubs?
No. Many highly reputable investors/investors have started investment clubs simply because it is a good way to learn how to invest from professional investors and, of course, with minimal risks; the risks are generally spread across the board.
With an investment club, you can join as a beginner and, in a few years. It accumulates a wealth of trading and investment experience that can make you a successful, professional investor.
We are forming an investment club for stocks, real estate investment, etc. How do we register, and what type of investment or account do we need?
If you are looking to start an investment club, you have only one option left, and that option is to start from scratch. There are no franchises for investment clubs at this time. You will need a little investment experience to get started. People with the same investment ideology and philosophy, determination, and focus.
What Entails an Investment Club?
One of the obvious challenges you are likely to face in starting an investment club is attracting serious people with the same ideology and investment philosophy. The truth is that if you can't get people who share the same ideology and investment philosophy. As you do, you are likely to have difficulty growing the investment club.
Another challenge you are likely to face is an economic recession; if the economy is in bad shape, history says people generally would not have money to invest. Therefore, they will not want to join an investment club, and also bad economy limits investment options. Unfavorable government financial, brokerage, partnership, or trade policies can also affect investment clubs' survival.
Final Words
The risk you will be exposed to is minimized as much as possible. The amounts contributed are very small, and the decisions are heavily weighted. And the investments are also diversified into a portfolio.
We will deal with all of this later. It is considered the best way to become an expert and a player in the financial world. Acquire theoretical and practical skills that will help you manage your finances. It acquires financial, fiscal, and legal knowledge for your person's development. 
Besides, it is a way to build relationships through discussion forums with friends. You will share your opinion when making decisions. But most importantly, you share time with other people, opening enriching discussions. It is on serious topics that affect our finances with people related to your interests.
If you decide to start an investment club. You should have between 5 and 20 interested people (this number is recommended). Or you can join a club that is already in operation. In both cases, you only need to be of legal age and able to join. One thing is important: you cannot be registered in more than one club at the same time.
To be a good member of any club, you have to accept decisions made democratically, even if they go against your ideas. After reading the blog now you know how to start an investment club for fun and profit.