Do you know how to start an investment fund for real estate? Real estate investment funds are collective assets that invest in urban rental real estate. In other words, they cannot exploit the activity or services attached to the real estate. This goes beyond the rental of premises. Investment in urban real estate means:
Invest in incomplete real estate, under construction, or in the plan. Any regime of public protection covers investments in housing. They will also be subject to the special legislation applicable to them.
Purchase options when the premium value does not exceed 5% of the property's price. Likewise, commitments to purchase real estate. All this, provided that the maturity of the options and commitments does not exceed a term of two years. Also, the contracts must be transferable.
The ownership of other real estate rights over real estate and administrative concessions. All of the above provided that their purpose is leasing.
Real estate investments through purchase commitments and off-plan purchases may not represent more than 40% of the assets. It means that you will get value options and off-plan purchase commitments at the total price of the assets subject to the contract. Investments in call options may not exceed 10% of the capital stock—this concerning the amount valued by the total premium paid. It is except in exceptional cases authorized by the local legislation of your country.
Structure of a Real Estate Investment Fund
Knowing how a real estate investment fund works is the first step to enter the real estate world. However, it relies on an investment fund focused exclusively on the circulation of real estate assets. This offer is for them who rent to consumers. Contrary to the general idea that real estate investment is focused on real estate buying and selling activities.
This method of real estate investment generates high liquidity. It is managed as part of the investment dynamics collectively by many small and large investors. Therefore, we will see below how a real estate investment fund works.
How does a Real Estate Investment Fund Work?
Real estate investment funds are investment tools whose assets generate a good profit margin. They are based on the purchase of a property for the next rental as rent to be paid.
The operation of a real estate investment fund is determined by the economic contribution of an undetermined number of people interested in investing in real estate projects. Given this, they make their deposits in the assets of the real estate investment fund. That is to say, as an investment collective.
Then, these contributions will be managed by the fund manager to finance a real estate project either the refurbishment of a property for sale, also the refurbishment of a property to be leased, among other needs. For their part, the investors will benefit from the real estate's capital gains belonging to the property, a percentage of the rental income, and other aspects of the profit generated by the property.
Read More: How to Start an Investment Fund with Friends
How to Start an Investment Fund for Real Estate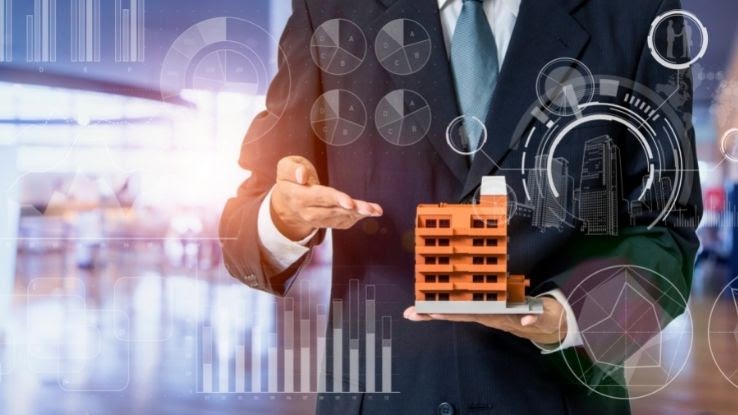 A real estate investment fund is a type of collective investment that operates primarily under a certain structure that makes it function efficiently. It is important to note that these funds hold different portfolios with different returns and investment profiles. This type of fund is made based on:
Management Company
It is a company in charge of managing investment operations, administration, execution, and planning. These companies are authorized by law to perform such activities.
Investors
They are a fundamental part of the real estate investment fund. So, they are called a key tool for its success. They must be fully aware of how the dynamics of the sector are managed and their risk profile. Thus, they play an important role, as they must provide sufficient investment in the fund.
Tenants
On the other hand, tenants may be individuals or legal entities. They are in charge of the function of carrying out the activity corresponding to the property. This, whether it is the sale or rental of the same, is done directly with the company.
Real estate investment funds function as a safe investment. Its underlying is real estate, which gains value in the market. It is an ideal alternative for large and small investors who wish to obtain an almost guaranteed return on their investments. As a highly liquid investment, it is unnecessary to have significant capital to invest in a real estate investment fund and generate attractive returns.
Read More: How to Start an Investment Club for Fun and Profit
Real Estate Fund Structures
Real estate investment funds must follow the following investment policy:
You must invest at least 70% of the annual average monthly balances in the real estate listed above.
They must maintain a minimum liquidity ratio of 10% of the previous month's total assets. This ratio must be materialized in cash, deposits, demand accounts, fixed income assets or instruments with a maturity of fewer than eighteen months, and public debt repurchases.
You may invest the remaining amount in securities that are likely to be invested.
No asset, including rights thereon, may represent more than 35% of total assets at the acquisition time.
Real estate investment trusts must have a minimum initial capital of $9,000,000 fully paid up. In the case of sub-funds, these must have a minimum capital of $2,400,000 each. This, without the total minimum capital of the fund, is less than $9,000,000. You must make the contributions for the constitution or increase the assets in cash and real estate or marketable securities.
Concerning subscriptions and redemptions of shares, you must take the following elements into account:
The net asset value must be fixed at least once a month by the management company.
The value of the properties shall take as a reference the value of the last appraisal.
Participants must be authorized to subscribe or redeem their shares at least once a year.
You may temporarily suspend-subscription or redemption of shares, redemptions may be made from the asset pool, and you may exceed diversification ratios. The real estate and the rights must be valued at least once a year. It should be done at the time of acquisition or sale.
The institutional elements of real estate funds are those corresponding to investment funds. In other words, you will appoint the unit holders, the management company, and the custodian. Besides, an appraisal company will be in charge of the valuation of the investment fund's assets.
On the other hand, there are two types of real estate investment funds depending on their mode of operation:
Open-end funds are those in which their assets increase or decrease according to subscriptions and redemptions.
Closed-end funds are more like real estate investment trusts. The exit of a participant requires the entry of a new one. It is a system that benefits from lower liquidity.
Real estate mutual funds are funds intended for conservative, long-term investors. Their main disadvantage is that they are less liquid mutual funds than mutual funds that invest in financial assets since you cannot redeem the participation. The fund management company must determine the net asset value at least once a month.
Real Estate Investment Funds are somewhat of an alternative to direct investments in residential or other real estate. This fund provides access to this investment modality. It does so with the disbursement of less significant amounts. They benefit from the security and profitability of investing in residential real estate. This profitability results from rental income and the appreciation of the real estate.
Domestic Real Estate Fund Structure
Typically, a purely domestic fund structure will include the following entities: a limited partnership that will act as a fund entity.
An LLC acting as the fund's investment manager in the sponsor's jurisdiction.
A general partner of the fund or a managing partner in the case of an LLC.
Must also be incorporated in the jurisdiction of the sponsor.
However, in real estate funds, the developer and the investment manager are organized as two separate entities. This allows subsequent funds to maintain separate sponsors for accountability purposes.
The management fee, once paid, will go to the investment manager, while the developer will receive carried interest.
U.S. tax-exempt investors: Internal Revenue Code, Section 512(b). Certain investment income appears, including real estate investment income, is subject to unrelated business tax (or "UBTI"). This is if the income is derived from debt-financed assets. Such a distribution could send the fund to UBTI.
Offshore Investors
They are trying to form offshore investors or use U.S. persons exclusively. Non-US investors are underrepresented in U.S. real estate funds. This is primarily due to the tax complications they face. Also, you must implement complex structuring requirements to avoid U.S. tax consequences.
Strategies for Real Estate Funds
Realty mutual funds, like any equity funds, are highly specialized. Specialty may be based on asset class, technique, or a combination of the two. Office, retail, medical, manufacturing, agribusiness, storage, and leisure are examples of asset class firms. The following groupings may be used to categorize realty fund approaches in general.
Challenge Asset Fund
Distraught asset funds look for properties that are inexpensive and overleveraged. These businesses are experiencing cash movement issues or cannot get the necessary financial funding. Distressed asset funds are cyclical, following property market cycles.
Finance that is structured Real Estate Investment Trust
These leveraging buyout funds, also known as structured products funds, spend a lot of money to acquire real estate with reasonably steady value estimates. Structured products funds are circular, and they depend significantly on low-cost debt funding.
Real Estate Joint Venture Fund
In a syndicated investment, joint development realty funds adopt a joint venture approach with other funds. Joint venture funds may sometimes need the Investment Manager to register as an Investment Adviser. The common venture arrangement might be seen as a kind of security.
Realty Development Fund
Property Development Capital is the amount that buys undeveloped property or destroys existing structures to redevelop them. To cope with the many complications of municipal licensing, these funds need significant managerial engagement.
Developer Remuneration
When establishing a real estate investment trust, developers should carefully consider their compensation to ensure that it meets their interests and the objectives of their investors.
Developer compensation can come from two sources:
Promoted interest, also known as carried interest. It generally consists of a 2% fee based on the investors' earned capital and 20% of the fund's profits. To align with investor interests, sponsors generally participate only in gains that exceed the sponsors' preferred returns.
Commissions: Sponsors may earn additional commissions for several different services provided for fun, including the following:
Acquisition costs for buildings on behalf of the fund will be (1 to 3% of the acquisition price).
Asset management fees. All this for managing the fund on behalf of investors (1.5% of annual value).
Consider the fees for the management, construction, leasing, and development of the real estate. This, when provided by the sponsor, instead of contracting external companies (generally based on market regulations), financing and guarantee fees for obtaining financing and providing a guarantee on behalf of the fund (between 0.5% and 1.0% of the guaranteed funds).
Notes on sponsor remuneration
Sponsors mustn't see their fund to generate income through commissions to the detriment of investors. Instead, it is a sure route to a failed fund. However, a sponsor can add value to real estate development and acquisition. Also, provide property management functions or local market knowledge. It should be prepared to incorporate the costs associated with these services into the document.
How to Start an Investment Fund for Real Estate: FAQs
How much money do you need to start a real estate investment company?
It depends on the project. You may only need $500 to invest in an "upgraded" single-family home. You could also easily invest $100,000 in a large office-to-office remodeling project. It all depends on the type of project you want to develop.
Read More: How to Start an Investment Fund for Home
Why is real estate a bad investment?
The return on real estate investments has traditionally been below the rate of inflation. In general, real estate returns are comparable to those of risk-free investments. However, there are many risks to take. This makes real estate a bad bet for the middle class, for example.
How do I start a real estate investment company with no money?
If you don't have the money to invest in real estate, opt for hard money loans. These can be a viable financing option. With hard money loans, the borrower must pay closing costs, application fees, appraisal fees, and other costs associated with purchasing a property. Real estate investing is a constantly evolving industry, and therefore you must seek strategies.
Can you get rich investing in REITs?
There is a sure way to get rich quickly by investing in REITs. In particular, three REIT stocks are the closest guaranteed ways to get rich over time. These are the Realty Income (NYSE: O), Digital Realty Trust (NYSE: DLR), and Vanguard Real Estate ETF (NYSEMKT: VNQ). Each has its advantages and disadvantages.
Should I invest in real estate funds?
Real estate funds can offer the benefits of real estate investing without the challenges of direct ownership. In general, these funds can offer rates of return with less risk than individual real estate investing. Also, you can consider having a private equity fund or a real estate crowd funding.
What is the average return on a REIT?
The five-year return for U.S. REITs was 15.76% in June 2020. Thus, the S&P 500 index is a broad measure of U.S. stock market performance. It has an equity real average return of about 10%. Those are great opportunities.
How can I invest 5000 dollars and make money?
An investment of $5,000 is more than enough to join a mutual fund. If you are a beginner, we strongly recommend using a broker to invest in mutual funds. That way, you don't need to know how to invest $5,000. A professional can advise you and do this for you.
How can I make a lot of money in real estate?
The most popular is to buy investment properties. Also, gradually build your portfolio. In general, there are two ways to make money with real estate assets—appreciation, which increases the property's value over some time. Rental income is generated by renting the property to tenants. Most of the money and wealth created by real estate comes from appreciation. However, cash flow is important because it helps reduce risk.
Final Words
Real estate can be a high-risk business, so don't invest money you can't afford to lose. Commercial real estate investors, for example, should have about $50,000 ready to go. If you don't have that amount, there are cheaper ways to invest.
Real estate can also be a great investment. Repairing a property is not easy, and even basic maintenance is a periodic task that you must attend to. Some real estate investors outsource maintenance to management companies at an additional cost.
It is a good idea to talk to a qualified lawyer before making your first purchase. Investing through limited liability companies (LLCs) is much less risky than investing in your name. If the investment fails, you want your assets protected, and you don't want legal liability if you can avoid it.
I am Lavinia by name and a financial expert with having a degree in finance from the University of Chicago. In my blog, I help people to educate by making wise choices regarding personal investment, basic banking, credit and debit card, business education, real estate, insurance, expenditures, etc.