Disclaimer
Information presented on this web page is intended for informational and educational purposes only and is not meant to be taken as legal, financial, investment or tax advice. We do not accept any responsibility for any trading or investment related losses. Please review our disclaimer on before taking action based upon anything you read or see.
Most of us assume that personal finance is very narrow, and there is not much work or insight that needs an accountant. This is not true. Our finance has a lot of scopes that need an accountant. It is straightforward to keep the salary in a bank account and withdraw whenever you need it. But, when you think of financial well-being, there is much more to it. Here are 5 reasons why should you hire an accountant for your finances.
The government has launched many tax-saving schemes to help people earn more. These schemes aim to reduce the tax liability of people making investments. You must declare your investments and submit valid routes by filing taxes to claim those deductions.
Apart from this, some people have multiple sources of income and must list all of them while filing for taxes. It becomes overwhelming for such individuals as each income source has different proceedings. Hiring an accountant helps a lot in managing personal finance as they have a lot of expertise and experience in the industry. Accountants are well-versed with the rules and regulations that drive the finance sector.
Why Should You Hire an Accountant for your Finances?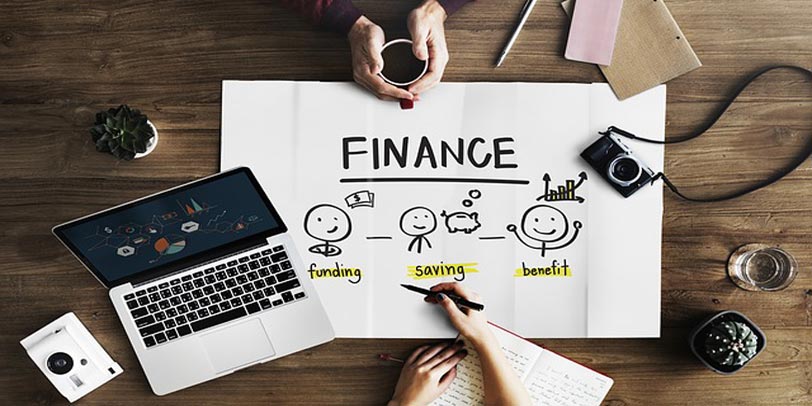 Assisting you during the tax season
According to the recent numbers from the IRS, approximately 21% of tax return files are returned because they have errors. These rejections can be because of tax preparation software or filing returns without much knowledge.
It is not that the software is malfunctioning; it can be because some details can be overlooked by the engine and quickly analyzed by the human eyes.
The tax laws are a bit complicated to understand and implement, unique for a person who does not belong to the field of finance. A fossil accountant can be beneficial, as their trained professionals do not overlook the minute details you can ignore.
A personal accountant would be dedicated to you and can take up all your queries, even the silliest ones, and give you some clarity. They help you estimate the tax so that you don't end up overpaying or underpaying the taxes.
Helping you manage your income
In case you have a relatively higher income, it is highly recommended to hire an accountant as the taxes will also be higher. If the taxes are high, there is a large scope for finding potential deductions that can help you reduce your tax liability and save a large portion of your income.
The Alternative Minimum Tax method was introduced to ensure that the high-earning classes were taxed fairly compared to middle- and lower-income households.
Some additional deductions are available if your income is high and you lie within a certain bracket. As mentioned above, a personal account can look out for these deductions, which are not usually present in accounting software.
If you have multiple sources of income, then a personal accountant is more feasible for you, as they can look out for more possibilities for deductions.
Each transaction is documented.
It is essential to record each financial transaction to get help in day-to-day planning and budgeting. A personal accountant formulates an accurate report based on the client's income, which can be referred to later for budget utilities, mortgage and rent, salaries and payments, and leisure.
On top of budgeting, the records of a personal account also depict the overall expenditure, commoditized expenditure, and your most reliable source of income. A personal accountant can only give you a crystal clear picture that can give your insight into making better financial decisions.
They help you with tailored financial advice.
One of the main agendas of a personal accountant is to make sure that they are a lot of optimism about their clients' lives by sorting out their finances. They can make your life easier by guiding you in the crucial aspects of finance. They analyze if the ratio of loan balances to the loan amount is higher and make amendments to ensure that you clear them on time.
Many individuals are spendthrifts or impulsive, and a personal accountant can dissuade them from making any purchase that is not a priority. Objective feedback from someone who has a complete idea about your finance structure is invaluable. They will help you increase your finances or scale your company by assisting you in making sound decisions.
It helps you get and clear loans.
Banks and other financial institutions usually require a detailed financial statement before sanctioning any loan. A personal accountant can assist you in preparing and organizing the documents before applying for a loan and significantly maximize your chances of loan approval.
A personal accountant plays a vital role in helping people quantify their needs and communicating the intent of the loan to the bank or other financial institution. On top of this, they also assist you in qualifying for a mortgage with passive income.
Summing Up
Hiring an accountant to deal with your personal finance comes with many advantages. It adds a lot of value to your investments and ensures that your returns are maximized. Even if you consider the accountant's fees, you are in a profitable position.
There is nothing such as a suitable time for hiring a personal accountant. You can hire a personal QuickBooks accountant even if you are an employee with a decent salary or a business newbie.
Now that you are sure you need a personal accountant and are looking to hire an accountant, you don't need to worry about hiring the right candidate for the firm.
We are here to help you out! We at 123Financials understand your requirements and can help you get a trustworthy and skilled accountant to deal with your personal finance.