Disclaimer
Information presented on this web page is intended for informational and educational purposes only and is not meant to be taken as legal, financial, investment or tax advice. We do not accept any responsibility for any trading or investment related losses. Please review our disclaimer on before taking action based upon anything you read or see.
When you hear the word "telecommunications," the instant thing that clicks in your mind will be a cellphone. People consider just the cellphone as a telecommunication source. But this term has a vast definition. It includes all the sources used to process the information signals over long distances. So, it's not limited to the telephone only. Starting a telecommunication business can prove very beneficial in the current era of technology. However, before starting this business, you should learn all about " How to start a telecommunication business?"
Many facets came under this term. However, here are the most important branches of this communication source.
Cellular network
Data sources
Phone network
The security system of offices or home
TV
Radio
Digital communication sources
These are the most efficient telecommunication sources. So, without proper research, you can't learn all about this terminology. In the later section, you'll encounter a precise method to start such a business and its value. 
Benefits of Telecommunication Business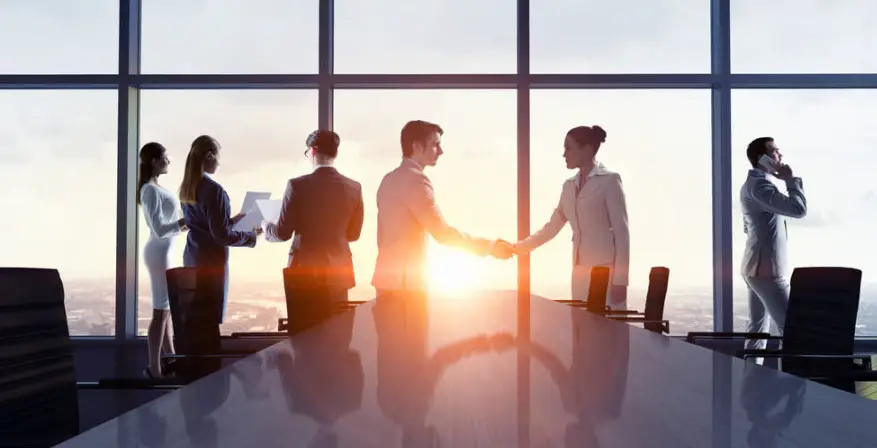 Coordination is one of the key factors behind the success of any business. This is possible through telecommunication sources. Customers and workers can coordinate with each other through these sources. Here are some advantages of this communication source. 
Better Communication
With telecom, one can establish efficient coordination with different people for the exchange of information. You can use any of the wired or wireless connections for this purpose. Both these are effective communication ways. 
Effective Collaboration
Collaboration is very important for the success of any business. With strong coordination, different members of the company will be able to work effectively. Telecom will allow the workers to work with mutual sharing that would add to the value of any company. Moreover, it leads to the progress of the firm. 
A Flexible Business
You can operate the telecommunication business from anywhere, whether from home or office. This flexibility makes it an effective business of all times. You know, from the last couple of years, Covid-19 has limited the market businesses. There is a risk in physical business. So, people try their best to purchase the products online. This needs better communication between the customers and online stores. So, these pandemic situations have increased the value of the telecommunication business. 
Enhance the Customer Service
With a constant connection between you and your customers, you can increase your customer service. With an increase in customer service, your business gains more importance. So, it is an ever-trending business of all. It is time. 
A Potential Income Source
Above all points show how important is the telecommunication business. It's a functional business in any situation. So, it's also a very potential income source. If you succeed in running it effectively, it will pay you more than you think. 
Read more to Start a Money Transfer Business.
How to Start a Telecommunication Business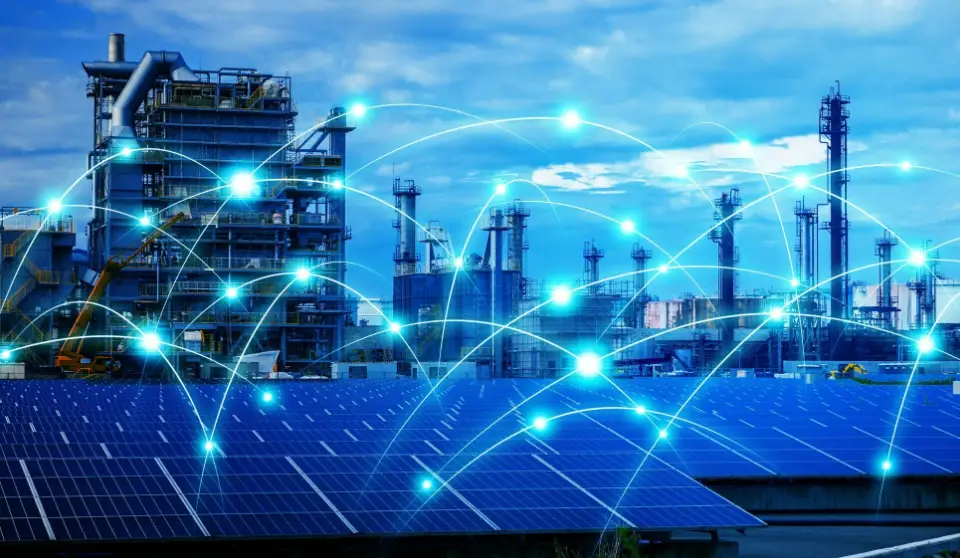 Here is a precise method to start your telecommunication business. You can follow these few steps to get started with your career in telecommunication. 
Finalize Your Business Type
As mentioned above, there are many categories of telecommunication business. You can start any of them. But the foremost thing in starting such a business is to decide the business type. Here are some telecom services that you can offer. 
Cellular phone company
Radio station
Security company
Internet services
Software developer
Coordination system for offices
Call centers
All these are sub-branches of telecommunication. You can run any of them easily if you have a proper understanding. So, finalize your business type and get started with it. 
Make a Plan for Your Business
In any business, a solid plan is necessary. Without proper planning, there are chances of loss. So, when you have decided the type of your business, move on to make a plan for it. Write down your business plan as a written plan will help you throughout your career. Consider the following aspects while making a plan for your telecommunication business. 
What will be your business exactly? It will be a description of your business type. 
Where will you set your business?
Who are your competitors, and how will you compete with them?
Set the goals and challenges for your business.
How much will you invest in starting such a business?
Finally, write a summary of the whole business setup.
Purchase all Necessary Equipment
Dig the market deeply and finalize all the essential equipment for setting up your telecommunication business. This will include material used to set an office and tools for setting up the business. 
Read More: How to Start IPhone Repair Business.
Register Your Business
After you've figured out the business type and have made a plan for it, the next step is to give it a proper name. Suggest any name of your choice for your work. 
After naming the business, you'll have to move on in a legal way to register your business. Figure out a name, set a domain and buy, and finally, register your business according to the rules of your state authorities. 
Get a License for Your Business
Once you have registered your business to the local authorities, get a permit and license for it. It is an important step in starting such a business without permission, and you may face remarkable problems. So, get a license from the federal agency. You'll have to pay the federal communication commission. This fee will include the following fees. 
Fees for license and equipment
The annual fee for regulation
Forfeiture fee
FOIA fee
Hire a Team
You can't process any business alone. You'll need a team of experienced workers to get started. So, look for some experienced workers in this field and hire them at a suitable salary package. 
Arrange Funding
When you've made all the essential arrangements, you'll need funds to process your business. Manage all the necessary funds before you move on. This will prevent you from any trouble in the future. 
You can arrange the funding through many ways like:
Through your savings
By getting a loan from any recognized company
Find any investor
Crowdsourcing
Capital funding
These are some ways to manage to fund your business. However, there are many other sources for this, and you can choose any of them.
Observe the Market Trends
Keep in mind that all businesses need an active mind. If you overlook or get lazy, you'll fail. Old members of the same market know all the trends of the market. So, observe their way of working to make your business effective. 
Manage Social Presence and Advertising
As we are living in the tenure of advanced technology, people are very active on social media. Most of the businesses have physical as well as online shops. This is a beneficial way of business as people love to hire any service online nowadays. So, manage your presence on social marketing. 
Also, proper advertisement is necessary for making a hold in the market. Through advertisements, people will learn the presence of your telecommunication services. So, invest in a reliable advertisement for running your business smoothly. 
Get Started
Once you have made all the essential arrangements, it's time to get started. So, start selling your services. The initial stage may be challenging but never give up. You'll learn all the strategies of the market gradually. 
Read More: How to Start a Web Design Business with no Experience.
Frequently Asked Questions
How much do telecommunication companies make?
Telecommunication companies can make money by offering different services to their customers. Here are some ways that can help such companies in making money. 
Cellular network
Data sources
Phone network
The security system of offices or home
TV
Radio
Digital communication sources
Is telecommunications a good business?
Yes, the telecommunication business is profitable. Owners of such businesses can earn a handsome turnout through their services. They can earn up to $8292.2 monthly. 
How profitable is the telecommunication industry?
The telecommunication industry is economical, and one can earn a handsome profit from this business. Their net margin is 17% that can increase or decrease according to the market places. 
How much does it cost to start a network?
Starting a network may cost between $193 to $604. However, this cost is not permanent. Instead, it's flexible price and can change from place to place or company to company. 
How much is a telecommunications business worth?
There are more than 50,600 functional telecommunication companies. They are offering their services to potential customers. Here is a calculation of the business value of different companies of this type.
Low-value business: $5608
Average value business: $7599
Median value business: $7195
High-value business: $12767
It is a rough estimate for different categories of telecommunication companies ranging from low to high. However, it's not unchangeable. The worth of such a business may change accordingly. So, one may evaluate an overall e of such a business from the values mentioned above. Value
Conclusion
All businesses are profitable if you start them after proper research. The same is in the case of the telecommunication business. You can earn a handsome profit through this business if you move with a solid plan. Therefore, proceed according to the procedure mentioned above for starting your business in this category.