Disclaimer
Information presented on this web page is intended for informational and educational purposes only and is not meant to be taken as legal, financial, investment or tax advice. We do not accept any responsibility for any trading or investment related losses. Please review our disclaimer on before taking action based upon anything you read or see.
The money transfer business is not so complicated if you learn some basic rules and regulations of the industry. However, if you start without proper knowledge and practice, you may face remarkable losses in this business. Keep in mind that a legal business results in a long-term profit while an illegal business can prove a hard pill to swallow sometimes. So, before entering the market, dig about "how to start a money transfer business?". 
The money transfer business needs deep research and learning. Some people just learn the basics of this business and start their own business. This results in a loss. So, you need to consult with prominent and experienced persons in this field. They may guide you properly to start this business. We have researched a lot and found the basics of the money transfer business. In the later section, you'll encounter a detailed note on this query. 
How to Start a Money Transfer Business
A money transfer business is an emerging industry within international trading. With exchangers in even the most remote places around the world, you can easily take part in this lucrative venture to start your own company.
Here are some of the steps required for starting a money transfer business:
Make a Plan
Most people start a business without a proper plan that may result in remarkable loss. So, make a plan for your business and record even a single penny you spent or earned in this business. Once you've done your market analysis and created a plan for your career as a one-person (or multi-person) company, it's time for name selection. Come up with one that best reflects your business idea and also sounds catchy. You can register your company via an attorney or an accountant, both of whom would help you with the legal and tax requirements.
Licensing
First of all, you need to check with your state or local government whether a license is required to run a money transfer business. This information should be available on your state's official website.
Once you have the list of required licenses for your state, make sure to contact the right agency to apply for a license. This information should be listed on the website as well. In addition, you can find links to individual state government websites on this page.
Address requirements
Typically money transfer companies are not allowed to run businesses from home addresses. Therefore, you need to find an office space or storefront if there is none currently available, but you will need one by law, even if it's empty. If an existing business will move out of its location and vacate it for you, that would be great; otherwise, finding a suitable place can take time because landlords won't rent properties for remittance businesses to people they don't know.
Raise and arrange capital
First, figure out how much capital you will need to open up a shop. The cost of opening a standard storefront with two counters or booths, computers, etc., is approximately $10,000; however, it varies depending upon each individual's preference and location where you want to open up your store. For example, if you wish to set up your office near the airport to maximize transfers, then expect typical rental fees for that area in general. You also have other options like buying a kiosk, which is cheaper or buying a franchise.
Do initial research
Start with the initial research by talking to people in your circle who have money transfer businesses. Talk to friends, family members, and business associates to get their feedback on how they perceive the concept of being your boss and making huge profits through money transfers. Ask potential customers what they expect from such an office; what features would make them comfortable when sending/receiving money etc.?
Select location
Now it's time to look for a location where you want to open up shop. A good place near public transportation facilities like airports, train stations, and even bus terminals. This way, you will have more customers coming in every day. Map out how much space is available as some locations might only offer room for one counter. Also, decide whether you want an indoor or outdoor store as each offers its perks and disadvantages, which need to be evaluated on a case-by-case basis.
Start from Small and Move to Large Business
The peak of success is every businessman's dream, but you can't reach the peak at the start of business. Instead, you'll have to strive in the hard competition of the market to achieve a remarkable position. So, start from a small business and extend it with time. Gradually you'll learn the ups and downs of the market. 
While working on a small scale, you can make mistakes. But you will learn a lot from these mistakes. Also, such drawbacks at a smaller level prepare you for a large-scale business. 
You will get the following experiences while working on a small scale. Here is the "how's you should consider;
To get started?
Get help?
deal with suppliers and clients?
increase the capital?
compete in the market? 
deal with the banks and accountants? 
make calculations accurately?
avoid money laundering cases?
deal with fraud cases?
work with mutual collaboration in a team?
All these things become quite easy and simple for a person when he gets into the market. But, when he gets some market experience, he'll automatically learn all the facts and figures of the business place. So, without a smaller level, you can't get the proper experience in the industry. 
Understand Different Facets of Money Transfer Business
There are different branches of the money transfer business, and you can choose anyone according to your interest and availability. However, here are some of the sub-branches of this business that are necessary to learn. 
Correspondent worker
Affiliate business
ISO
Delegate with proper authority
Banking agent
Licensed business
If you have enough money to invest, a licensed business is the best choice for you. Then, you will move as per the rules and regulations of your state authorities. 
Out of all the above, affiliate business is the top priority as you don't need to invest in such a business. 
Affiliate Money Transfer Business
According to our research, the affiliate money transfer business is very beneficial and economical. There are many reasons for this preference. Here are some of the benefits of such a business. 
You can start it without any remarkable investment.
It will teach you the vocabulary of the money transfer business very quickly. 
It is the best starting point for you as it will familiarize you with all facets of the money transfer business. 
Theoretical works don't give proper experience. When you perform transfers in the affiliate business, you'll gain experience from it. 
You'll learn how to convince and deal with clients. 
You can run someone else's business on commission. So, you don't need a bank account or license. 
Learn the terminologies of money transfer operators while operating someone else's business. 
You don't have to sign any pact while starting such a business. 
If this business doesn't seem interesting to you, you can leave it any time. 
All these benefits of affiliate money transfer business make it an economical business for the starters. When you've worked with such a business, you don't need to get any further experience. You can start any other business of the same niche. 
Understand the Proponents of Money Transfer Business
When you have gained some hands-on experience, the next step is to understand the proponents of this business circle. Here is a sketch of all the players of this system. 
Sender and his Bank: 
The sender is the person who sends the money. The sender's bank is the bank he uses to transfer the money. 
The sender can use any instrument to send money like Mobile accounts, credit cards, or debit cards. 
Beneficiary and his Bank: 
The beneficiary is the person who receives money. Beneficiary uses a bank, beneficiary's bank, to cash out the money. 
As the sender uses other instruments, the beneficiary can also use any other instrument like a Mobile account or credit card to withdraw the money. 
Money Transfer Operator and his Bank (From the Sending Side):
The sender sends money via any license holder agent, money transfer operator (MTO). MTO is the legal owner of the transaction business who facilitates people to process money. 
MTO bank is the bank that such a person or agent uses to process money from one holder to the other. It may differ from state to state. 
MTO and his Bank (From the Receiver Side):
A similar agent and his bank are necessary for the receiver to withdraw his money. This is also a licensed entity that operates as per the rules and regulations of the state. 
Payment Processor:
Such a processor assists while sender or receiver uses any alternate money transferring method like debit card, mobile account, PayPal, Dwolla, etc. 
Affiliate Agent:
The sender or receiver may get the help of any affiliated agent to send or receive the money according to the rules and regulations of the state. Such agents help the sender to deposit the cash. Also, they help the receiver to withdraw his money. 
Network:
Money transfer operator (MTO) uses any payment network to operate the transfer system. MTOs can use different payment networks like Eathport to process money through different states. 
Get Anti Money Laundering Training:
Money transfer is such a business that needs proper attention and cleverness. If you get lazy, you may face any money laundering case that will cause loss. So, proper training is necessary for beginners. It's also a rule of the money transfer business industry that every agent must undergo such training. 
It is not difficult to get prepared for such cases. You can get a basic understanding very quickly, and it may take only one day. However, a thorough training needs at least 1 to 3 weeks. Within this period, you will be able to learn the nomenclature of this business. Also, spend your time on YouTube and watch free courses on this training. 
Select Staff
Last but not least is staff selection. When hiring new employees, keep in mind that this is a new venture, and the customers will look for reassurance. So hire those who are patient, friendly, and eager to give their best every day.
See this post about How to Cash a Business Check.
Frequently Asked Questions 
How does the money transfer business work?
Money transfer business centres don't send the exact amount to the receiver. Instead, they convert this amount into data and send it to the receiver. Then, they operate on the electronic fund transfer technology to send and receive the money. 
How can I send 10000 dollars to someone?
You can send $10000 to any receiver through any money transfer agent. They will send it according to the terms and conditions of the state. 
Is money transferring a good business?
Yes, money transfer is a profitable business as you can earn a handsome amount on each transaction. 
What banks use Zelle for business?
Here is the list of banks that use Zelle for their business. 
Discover bank
Ally bank
Chase 
US bank
Citi
Bank of America
Capital one
BMO Harris bank
Morgan Stanley
PNC bank
Wells Fargo
Fidelity bank
Is it legal to transfer money from a business account to a personal account?
No, you can't transfer money from your business account to your account, even if you're a major shareholder of any company. Instead, you'll have to do so through certain companies having a legal certificate for this task. 
What's the best money transfer app?
Here are the top 7 apps for money transfer. 
PayPal: Best overall
World Remit: For international transfers
Cash App: Low fee app
Venmo: Good for shared bills
Google pay: Best for online business
Cash pay: Good for small payments
Facebook Messenger: Good for emergency cases and online shopping
All these applications are best to send or receive money from your friends or family. These are simple and easy to operate. You can make transactions through these apps quickly and easily. 
Conclusion
Money transfer business is a profitable business if managed properly. But keep in mind that if you don't learn the basics of this business, you may face loss or money laundering cases. So, go through the basic rules and regulations of this industry before you start your own business. We've discussed a precise method to start a money transfer business in the above section. Then, follow these instructions to be a successful money transfer agent.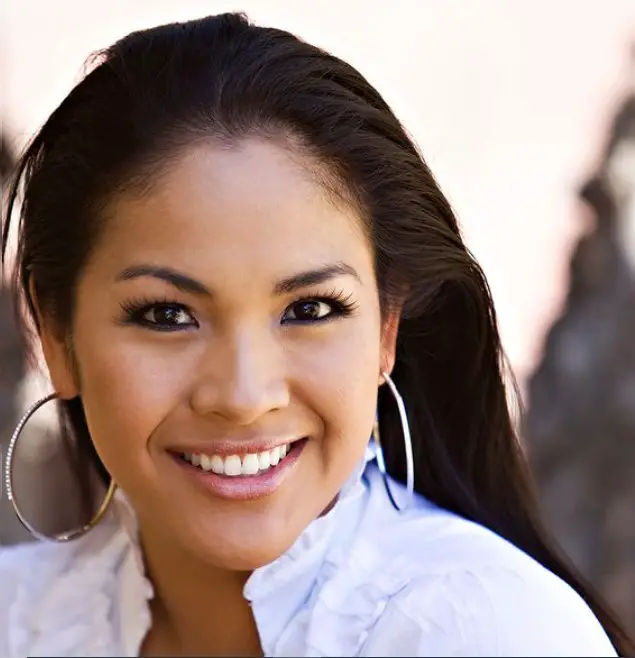 I am Lavinia by name, and a financial expert with a degree in finance from the University of Chicago. In my blog, I help people to educate by making wise choices regarding personal investment, basic banking, credit and debit card, business education, real estate, insurance, expenditures, etc.