Disclaimer
Information presented on this web page is intended for informational and educational purposes only and is not meant to be taken as legal, financial, investment or tax advice. We do not accept any responsibility for any trading or investment related losses. Please review our disclaimer on before taking action based upon anything you read or see.
The daily demand for iPhone phones increases as people use mobile devices and smartphones to plan their lives and businesses. This Apple iPhone is a device that happens to be the most successful smartphone brand globally. However, iPhones have a disadvantage: "they are susceptible to falls and can break if they fall on hard surfaces." Opening IPhone repairing business will be a breakthrough for you. Learn how to start IPhone repair business with this guide. 
The variety of telephones of this class in circulation is very productive and enables great financial success for the future. Therefore, if you are interested in having your own iPhone repair business, in this article, we will tell you how to start an iPhone repair business most simply. So you can answer the possible questions that haunt your head.
How to Start IPhone Repair Business
Repairing broken iPhone phones is a very profitable business. Although many people are interested in starting this type of business, they do not know how to do it.
Here's a step-by-step guide for you to start your iPhone repair business.
Learn the basics of mobile phone repair first
You may want to start this type of business, but if you do not know how to repair mobile phones, you must first learn how to do it.
For this, we suggest you do an internship in places where cell phones are repaired so that you have the possibility of acquiring the necessary skills or enrol in an institution where cell phone repair workshops are held.
Some specialists in the subject recommend acquiring iPhones that you can use in practice to learn before starting the repair business in the trade. Even buy from other brands because your business will not be limited to just iPhone.
The practices are done one by one for greater mastery, and you can buy different phones on Amazon or eBay. Then try to repair the phones of friends or family, so you will gain more confidence until you are an expert.
Another alternative is to learn from home until your repair skills are honed.
Select a business model for your business.
There are generally three alternatives:
Starting a mobile retail store
Providing home repair services
Opening a smartphone repair shop from your home
You will have a single domain if you are inclined to provide mobile repair services. There are large numbers of people who are interested in selling mobile phones while providing technical assistance.
Always in the first stage, it is better to start with a single approach, even if the profit margins are low. In the future, the business will grow. You should start from home when you are a beginner since the costs will be higher if your store opens. In the future, when you have a customer list, it will be time to open a mobile retail store.
Learn more: How to Start a Fragrance Business.
Determine the budget to start your business.
According to the type of repair you choose, the cost of the store will be. You can start with part replacement, screen repair, or hardware parts. Depending on your interests, you can update your inventory.
As for the instruments that you will need for repairs, you will spend the approximate US $ 150, and the US $ 600 are the tweezers, soldering station, ESD-Safe anti-static wrist strap, millimetre, mat, soldering iron, hand gloves, jumper cable, paste flux, screwdriver, DC power supply, LCD tester, apron, solder wire, PCB cleaner, liquid flux, PCB holder, solder paste and battery tester.
On the other hand, it invests in mobile phone model parts. Perhaps when doing the repairs, you will have to replace some parts. Remember that you must do warranty repairs.
Make a business plan
This plan should specify upfront and recurring costs, target market and pricing strategy, expected profits, and business letters.
Determine the location of the business or store
A store will involve a greater expense than locating the business in your home, where you will reduce the cost. However, you must ensure that the business has a very professional appearance that delights customers in your home.
Another alternative will be that you register in several online portals so that the people of your locality request an appointment. On the other hand, and to improve customer service, you may provide a collection service and make home deliveries.
Read More: How to Start a PC Building Business.
Make the decision of what type of repair you are going to carry out
Because iPhone repair is very simple, you can start with a minimum of parts, tools, and technical service. Later you can expand the business with other brands when you have more experience.
Inventory availability
To offer an efficient repair service, you must have parts available and meet demand, but also do not exceed the number of items. Keep 5-20 pieces for each type of repair you do per day.
Legal requirements
Depending on the country where you live, you will have to comply with a series of legal requirements and more if you open the business outside your home since you will require a tax application. Because you will provide a service, there will be an extra tax involved. Globally, no specific license or permit is required so far to start a home smartphone repair business.
Update yourself technologically
You must continually update yourself but keep up with technological evolution as a service provider.
Advertise your business
When starting your business, you should make it known as much as possible since, in your environment, there is a potential market because many people use a smartphone. Using posters, brochures, or brochures, you can do it around smartphone stores and technology centers to promote your business.
Another alternative is at community events and other stores that are nearby. The profits from this type of cell phone repair industry are large and include flexible working hours.
Frequently Asked Questions
Is the iPhone repair business profitable?
An ordinary cellular reparation company might have a net profit between $50 to $65,000, with more profit possibilities as you get better recognized and more profitable.
Is the cell phone repair business profitable?
According to business industry research organization IBISWorld, the cellular phone repair market is a $4 billion sector in the USA, and it is anticipated to continue growing. Indeed, many cell repair firms are tiny shops or individual owners. For the right individual, it can be a good business.
Is mobile repair a good business?
If your mobile repair company runs well, you can have a highly profitable company. The best thing is that this company may start with very little money and no experience.
How much does it cost to start a cell phone repair business?
In almost everything you need, the amount could be 2500-3000$:
Inventory and provide repair components – Be sure you have enough stock for most telephones because consumers don't want to wait long ($200 and at least 800 dollars).
Screen protector and upselling cases ($150 – $400) Phone accessories
Reparation mechanism for tickets and invoices
Payroll, rent, utility work capital, etc.
Chairs (40 dollars to 80 dollars apiece)
Desk ($200– $400) Workstation Desk.
Light articulate (100 To 250 dollars)
UV lighting, etc., tools such as tweezers (50-$100). (UV LEDs)
What equipment do you need to repair phones?
Spudger Nylon.
Curved tweezers with fine tips.
Kit for the Screwdriver.
Opening Tool for Plastic Triangle.
Knife Set of accuracy.
The brush is anti-static.
Cup Plier's suction.
Magnetic Mat.
Is fixing phones a good business?
Technician for mobile repair (repair shops and retail stores) The average wage is $30,993 or $11, 80 per hour for cell phone repair technicians. Add incentives and commission to the amount of $19,000 to $38,000. There are certain places you may expect to do more.
Does Best Buy do phone repairs?
Yes, they do.
Do phone repair shops look through your phone?
Reparation center technicians cannot hack or use your telephone information or see it without the need for it. You have no permission to do that, and you will seek your technologies agreement if necessary.
How do I start a cell phone business from home?
Register your business.
Develop your business strategy.
Compare Your Carrier Contracts.
Apply for an authorized re-seller of the cellular phone.
Select and set up the location of your store.
Design your business cards.
Do some advertising
Bottom Line
Among mobile phone repair companies, iPhone repair turns out to be one of the most profitable businesses, and you don't need any great marketing strategies.
On the planet, according to new analyzes, a cell phone breaks every two seconds, and due to the large population and the increase in the number of smart devices, this difficulty is severe.
With the small number of cell phone repair shops, especially the smart ones, it is difficult for this repair industry to meet the growing demand annually the iPhone units that stop working because the screen breaks are around 4 million.
But other large numbers suffer from other failures, which are expensive to repair, and those affected must make significant prices to keep broken phones. Previously, when an iPhone crashed, there were two options to solve the problem: send it to Apple (which implies a cost of at least $ 200) or send it to cell phone repair businesses (for which you must have $ 100).
But today, if we start an iPhone cell phone repair business, we can earn a lot of money since it is cheaper to repair it than buy a new one.
Something very interesting about this business is that you can do iPhone repairs since you can also do other smartphones such as iPad, Samsung Galaxy Tablets, HTC, and Android Tablet PC.
You can also repair other handheld devices. Then don't think twice and if you want to start an iPhone repair business, follow the repair businesses recommendations above.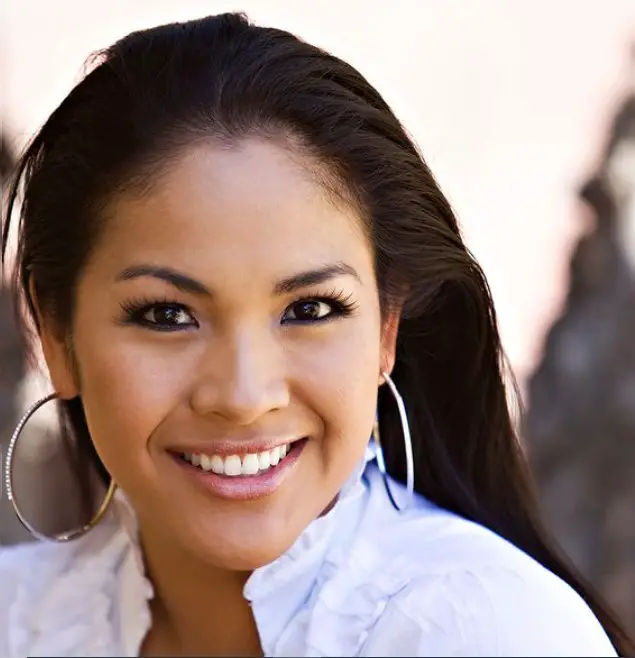 I am Lavinia by name, and a financial expert with a degree in finance from the University of Chicago. In my blog, I help people to educate by making wise choices regarding personal investment, basic banking, credit and debit card, business education, real estate, insurance, expenditures, etc.