Disclaimer
Information presented on this web page is intended for informational and educational purposes only and is not meant to be taken as legal, financial, investment or tax advice. We do not accept any responsibility for any trading or investment related losses. Please review our disclaimer on before taking action based upon anything you read or see.
The dream of starting a business is part of many people's lives. There are many types of business in this modern world, and among them, the shoe business has gained huge popularity due to its high demand from customers and good profit margin. Thus, it is common to ask ourselves how to start a shoe business with no money.
After all, beginning in the footwear segment is always a challenge that you can intensify in diverse situations without many financial resources.
This lack of budget, however, can be compensated for with adequate planning and hard work. So if you are one of those who have little or no cash and idealize having your establishment sell shoes, we are here to help you.
Below, we have highlighted some tips that will aid you in getting started without an initial financial investment. So check out these tips, get ready, and create your dream! 
How to Start a Shoe Business with No Money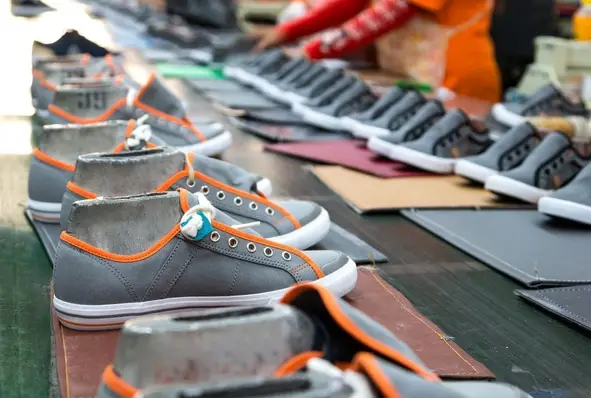 It is not news that people love to dress well. After all, clothes and shoes send important messages about people. To this end, businesses such as stores linked to the clothing market tend to grow and remain well in the market.
Among the possibilities in this sector are shoes, which are vital in the "good business" statistics. This is because shoes are also objects of desire for many people.
In this context, setting up a shoe store can be a great option, whether it is a more straightforward establishment focused on everyday shoes, or a specialized store, with children's shoes or for parties. But, on the other hand, this can be pretty expensive. To this end, the following steps will help you to start a shoe business with no money:
Understand the type of shoe businesses available for your target audience
The footwear industry is vast and involves all age groups, which can become an obstacle when looking at the value of the investment in the business. For this reason, it is necessary to understand your target audience to satisfy them effectively.
Also, segmenting the target audience is very important, especially in a scenario with few financial resources. In this way, it is possible to focus on a more specific niche (such as children's shoes) and make the business more streamlined.
Structuring your consumer's profile is also essential for preparing the store's decoration, approaching the sales team, and structuring all the marketing actions developed. After all, it is for this audience that you will direct your concept of success.
In summary, the models you choose must please your audience and be in line with trends to get attention. It is essential to mix casual, simple, and more fashionista options, especially if your audience is teenagers or young adults. Having a good variety of shoes, in different numbers, is a way to guarantee that you will meet the client's needs.
Be strategic when choosing a location.
When you are thinking about opening a shoe store with no money, the chosen commercial point makes a lot of difference.
Your store's location may be responsible for increasing and decreasing traffic. So choose well!
If the place is bustling, with a great flow of people and consumers, there is probably a greater chance of competing in the same products.
Therefore, the strategy must be well aligned. You can make reasonable estimates with a good study of the market and the segment. This will help you to choose a location that makes sense according to the planning of the business.
Check all legal requirements.
One part that you should not ignore when working on starting a shoe business with no money is the legal aspects involved. To begin, find out about all the necessary authorizations for your business to run smoothly.
Next, obtain the required permits in your state to start a retail business. Depending on where you live, this may include a resale permit, indicating the employer identification number or certificate of assumed name and tax identification number,
Attractively decorate your store and organize your shoe inventory
This step is quite essential. For example, if you open a children's shoe store, you can take the following steps:
Use vibrant décor to make a children's play area
Place good shoe measurement guides in the store
Separate shoes for babies from that of older children.
Establish a business plan
The planning of a shoe store is essential for the success of this venture. In line with the other factors discussed above, the business plan consolidates this information and provides the basis for the business strategy.
When you have little or no money to start a small shoe store, developing an effective business plan will help avoid costs, especially those related to possible unforeseen events.
It is essential, at this stage, to consider every detail related to the market in which it operates, for example, on the financial front, look for the latest data on all the costs involved, from products to salaries.
Promote your shoe business
Taking adequate steps to market your shoes is very important. To begin, you can set up social media accounts to connect with potential customers. You can also launch a website and offer a newsletter with exclusive discounts for subscribers.
In addition, flyers and coupons at complementary local businesses such as hair salons, clothing stores, and jewelry stores usually work effectively.
Frequently Asked Questions 
How can I start a shoe store with no money?
As earlier highlighted, you can start a shoe store with no money through the following steps:
Understand the type of shoe businesses available for your target audience
Be strategic when choosing a location
Check all legal requirements
Open accounts with wholesale shoe distributors
Attractively decorate your store and organize your shoe inventory
Establish a business plan
Promote your shoe business
How much does it cost to start a shoe business?
Starting a shoe business would cost you between $10,000 to $50,000. For more clarity, some common startup costs for a shoe store include:
Purchase or lease of the commercial establishment
Stock preparation
Preparation of the internal environment (service counters, shoe-proof sofas, shelves, computers, decorative items, card machines, among others)
Team hiring
Legal business settlement fees
Common costs (water, energy, and internet, for example)
The value of these investments is entirely relative, but it is essential to understand the initial needs of your shoe store before starting negotiations to open it. That way, you guarantee that you won't have to interrupt the process for lack of capital.
Is the shoe-making business profitable?
With proper planning and implementation, shoe making business is quite profitable. Picking a good shoe niche is also important. Sporting shoes, for instance, beat overall shoes in 2014, as per Euro Monitor. Whereas the worth of activewear climbed by 9%, the worth of other shoes only grew by 2%.
What are good business ideas?
Good business ideas are those which guarantee many profits with little or no startup capital. To this end, some types of new businesses to start with limited capital include:
Shoe-making and sales
A personal or virtual assistant
Event planning services
Errand/concierge service
Content creation
Social media consultant
Sustainability consultant
Online courses and tutoring
Software training
Translation service
Affiliate marketing
Music lessons
Graphic design
Bookkeeping services
Digital marketing services
How much does it cost to make a shoo-in China?
Making a shoo-in China costs between $15 to $20
How much money does it take to make a shoe?
Every consumer has the right to pay as much or little as they want for their chosen shoe. But on average, it costs most shoe-making companies over $30 to make a shoe.
How much does it cost to make a sneaker?
To make a sneaker, would cost you over $70.
How do you start a brand?
You can start a brand through the following steps:
Research your competitors and target audience 
Pick your niche
Choose a suitable business name
Pick a good slogan
Choose the colors and font of your brand
Design your logo.
Integrate your branding into your business.
How much money do you need to start a shoe company?
To start a shoe company, you would need between $10,000 to $50,000.
Is shoe selling a good business?
Yes. This is a good business if you understand the Cost Involved in Selling Your Shoes and invest appropriately. Furthermore, you can expect to pay at least 50% of the total price of the shoes when you place your order for production. 
Is reselling shoes illegal
Reselling shoes is not illegal. After you buy the shoes from the store, you can decide whether to use or resell them. But to avoid getting into legal issues with your clients, you must resell only original shoes. The criteria to determine if Shoes are Fakes include:
Wrongly labeled and tagged boxes
Extremely heavyweights 
Glued midsoles in place of stitched ones
The logo can determine if a shoe is fake as well
Furthermore, the Process of Reselling Shoes is relatively easy too. You can do this through the following options:
Reselling on the internet. According to studies, internet retail sales would increase gradually from $231 billion in 2012 to $370 billion in 2017. Additionally, income from online shopping increased by 11% annualized in the first half of 2014.
When contrasted to almost the same period in 2013, online purchases increased by 13%. According to data, internet commerce profits made through a smartphone increased by 35% during the first half of 2014, with mobile accounting for 13.7 percent of all e-commerce purchases in Q1 2013 and 18.5 percent in Q1 2014. It was also found that 83 percent of internet shoppers are happy with their purchases.
Setting up a physical retail and resale store. In the past, this option witnessed a decline. • For instance, as per the Statistics Overview of the U. S. published by the Census Data in 2002, the number of shoe retailers in the year 2,000 decreased to 28,700. (from 37,300 in 1996). 
Today, this business type comes with many gains, especially for those who resell expensive shoes. For more ease, highlights of some of the most Popular Expensive Shoes to resell include:
Louis Vuitton Kanye West x Louis Vuitton
Chanel x Pharrell x Adidas NMD Hu 
Nike Air Mag. 
Nike Air Yeezy 2 Solar Red Nike Air Yeezy 2 Red October. 
Yeezy Nike Air 2 Platinum 
On the other hand, this business niche comes with some downsides. A highlight of some of the Cons of Reselling Shoes includes:
Difficulty in building trust with customers
Market Unpredictability
Impatient customers
Longer Sales Process
High overhead expenses
Conclusion
In conclusion, shoes are a necessity in our world today. To this end, huge profits are waiting daily. The firm's sales exceed $15 billion, with a predicted annual increase of 21.3 percent from 2010 to 2015. In 2008, Americans bought 2.2 billion pairs of shoes, as per the American Textile and Apparel Council.
If you are convinced to take a step, the above highlights on starting a shoe business with no money will aid you greatly.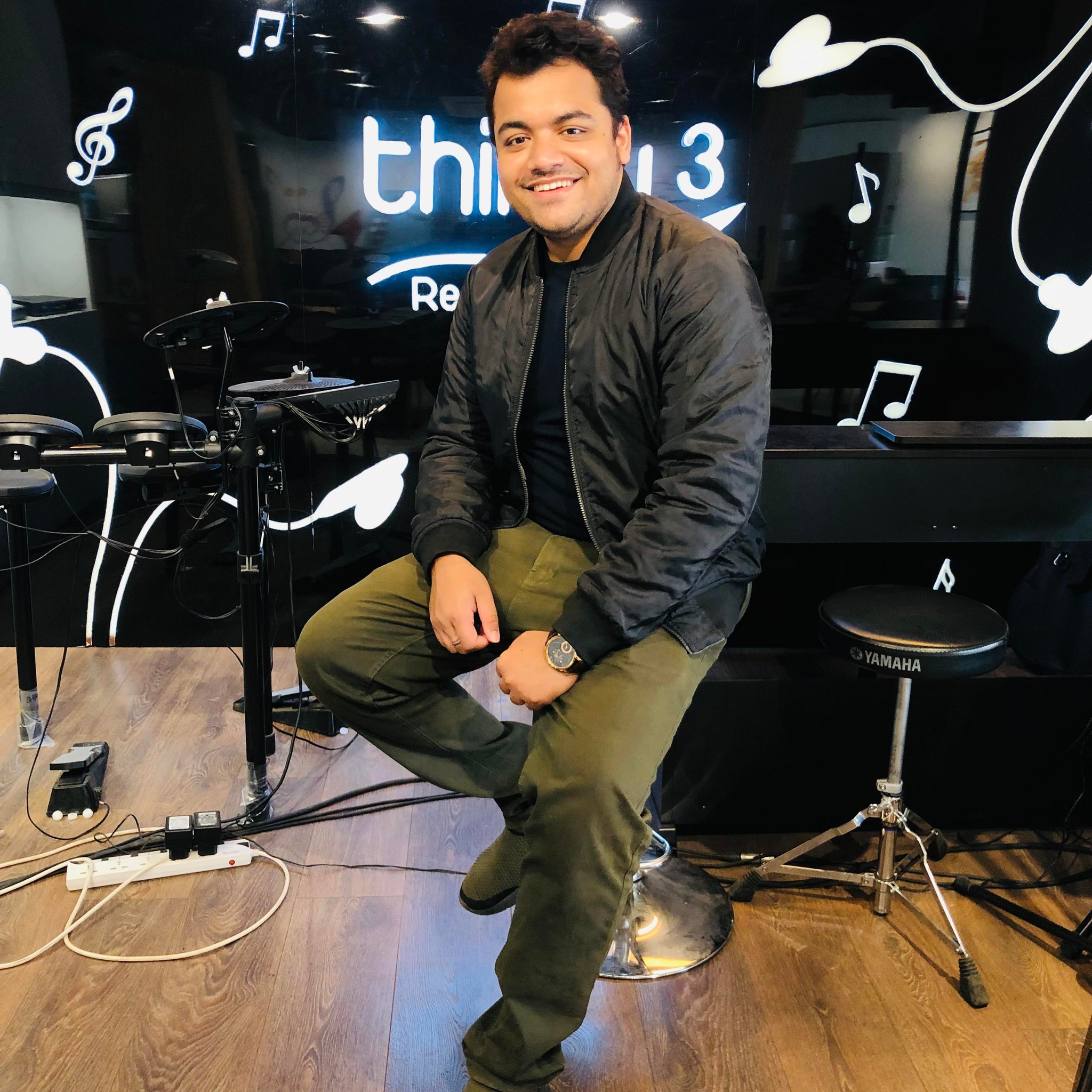 Hello! I'm Annan Bhadra, a financial specialist and passionate writer. I have always been captivated by finance and its potential to empower individuals and communities. My academic journey began with an O level from the British Council, where I studied Accounting and Commerce. I then pursued my A level, focusing on International Business, also at the British Council. My passion for understanding the global economy led me to East West University, where I earned a degree in Economics. These educational experiences gave me a strong foundation in the financial world and fueled my desire to help others navigate their financial lives. I'm always eager to learn, grow, and share my knowledge with others, so feel free to contact me for any financial advice or to discuss potential collaborations. Let's work together to create a brighter financial future for all!