Disclaimer
Information presented on this web page is intended for informational and educational purposes only and is not meant to be taken as legal, financial, investment or tax advice. We do not accept any responsibility for any trading or investment related losses. Please review our disclaimer on before taking action based upon anything you read or see.
Are you particularly interested in becoming self-employed and enjoying total freedom in your work? Do you want to become your boss and set up a profitable entrepreneurial project? Opening a shoe store on the internet is an attractive solution that will allow you to manage a business in this sector that is still buoyant and dynamic. To this end, we have highlighted the steps on how to start a shoe business online below.
You should remember that online shoe stores are a relatively common type of business, but they also have a very high demand from customers. Thus, the competition is combined with a vast market.
Everyone uses at least two pairs of shoes, and a good part of the population has even more than five pairs at home. This means that it is a business for which you will have to find customers and retain them.
This is quite valid because sooner or later, they will need to buy again. And if you have managed to give a good image and a perfect service, rest assured that they will think of buying from you again.
Benefits of Starting a Shoe Business Online
Some merits of starting a footwear business online include:
Visibility 
One of the main drawbacks of a shoe store is exposing all the genres. But being an online store, you can do it without any problem, thus allowing you to expand the collection and make it visible to all your clients. Millions of people access marketplaces daily, with a large loyal audience and easily attract new consumers. 
Low investment 
Using the online marketplace costs less than having a physical store. You don't need to have a programmer as an employee. In these collaborative platforms, the entrepreneur does not need to spend a lot on publicity either, as he will be in an environment with a high audience. Learning about digital marketing will be helpful too.
Increased sales 
The footwear sale has an attractive price margin, which allows you to have a good income, especially if you choose to sell quality shoes. As the marketplace has high traffic, more people are likely to see your ads, increasing your chance of selling more too.
Let's not get too naive: according to a new analysis, many normal families' running payments for this business segment range from 8 to 20% of their total earnings (and in some cases even more). Furthermore, the shoe industry is rising at a rate of 5-10% every year (although it is far from reaching 100 percent of its potential).
You may expect to earn a nice living working at a shoe shop (since the margin is about 90-160 percent ).
Diversity
With the online option, you can sell shoes to people of all ages, thus expanding the sales possibilities. Remember that this is a type of article of first necessity, with which, if you develop an adequate strategy, you can quickly get a good portfolio of clients.
It was as well confirmed that 83 percent of people who shop online are satisfied with the experience. 
Learn More: What is Considered a Business Day.
Things to Consider Before Starting a Shoe Store
Selling shoes on the internet is becoming more accessible and more promising. Investing in a significant physical shop is no longer an immediate necessity, as there are platforms that connect the products of small and medium-sized business owners to buyers online. To this end, below is a highlight of some things to consider before starting a shoe store:
Market and competition research
This point to consider before starting a shoe store is inevitable. With this, it will be possible to assess the actual viability of your business based on sound market and competition research.
Spare no effort in researching the products that are the best-selling in your niche, what competitors are setting prices, and be aware of trends and news as a whole. Furthermore, research has it that online retail sales will grow steadily to $370 billion in 2017, up from $231 billion in 2012.
Online retail revenue experienced an 11 percent year-over-year growth rate for the first quarter of 2014, with online orders growing with a 13 percent increase compared to the same quarter in 2013. 
Statistics also found that in the first quarter of 2014, the online retail revenue gotten via a mobile device was up 35 percent. Mobile owned 13.7 percent of total e-commerce orders in the first quarter of 2013 compared to 18.5 percent during Q1 2014. 
Learn More: How do Consumers Benefit from Competition among Businesses
Logistics
Logistics is an essential aspect of selling shoes over the internet and is one of the critical points if you want to have a successful online business.
It is essential to plan how you will deliver the products on time. If you can get them to arrive before the promised day, it would be much better. Anticipation can be a surprise factor for the customer, thus favoring loyalty.
Provider
The cheapest supplier is not always the best for your store. When choosing a good supplier for your business, combine price, quality, delivery times, and reliability.
Buy from a supplier that partners, offer discount coupons, and gifts and participate with your store on promotional dates such as Mother's Day, Free Shipping Day, Father's Day, Customer Week, Christmas, and Black Friday.
Administrative management plan
Careful planning is the lifeblood of the business. So, setting up a basic management plan can give you practicality and quality in your business.
How to Start a Shoe Business Online
If you have dreamed of starting your online shoe store business, now is the time to set up your site. With this, you can sell quality shoes and products with the help of professional and responsible suppliers known nationally and internationally.
Whether you have a passion for athletic shoes or you want to sell party shoes or handmade sandals for the summer season, here's how to start a shoe business online and make your dream shoe business come true.
Target a market niche
Make a business strategy.
Register a domain name
Design your online store and get secure hosting
Get the business requirements for your online shoe store
Merchandise your shoes through professional suppliers and distributors
Be prepared for customer service and shipping requirements
Promote your online shoe business
Now, let's discuss the points individually  
Target a market niche
To begin your shoe business online, target a shoe niche to sell. For example, you can start by selling orthopedic shoes, women's designer shoes, children's shoes, or men's formal shoes.
Make a business strategy.
Create a solid business strategy for your shoe shop, covering advertising and public relations strategies, as well as a competitive study. You may also include information regarding your customer base and specialty, as well as your expenditure plan and earnings forecasts.
You can also contact other successful online shoe retailers for advice on how to write a marketing plan for your shoe store. With a successful record of more than 80% of clients, they are sure to deliver to your project requirements. 
Register a domain name
Your domain name stands as a link that your customers will use to buy your shoes online.
To thrive through the search engines and reach your customers, reserve a domain name that includes "shop," "shoes," etc. This will help you to maximize SEO opportunities efficiently.
Design your online store and get secure hosting
Next, purchase a ready-made template for your shoe store or hire a web designer specializing in online retail websites. Make sure any website app you choose offers size options, shoe photos, available colors, and product descriptions for your customers.
Get the business requirements for your online shoe store
Getting licenses and permits for a shoe business is essential. Whether online or physical, a shoe store must have a sales tax license, incorporation into the online sales regulations, registration, etc.
Merchandise your shoes through professional suppliers and distributors
Then, approach bulk shoe wholesalers and create profiles with them. You may discover such firms digitally, but local merchants that can meet your demands could be accessible if you reside in a major metroplex.
Also, if you want to earn a profit, acquire your merchandise in mass at a reduction of 40percent to 60percent off of the selling value.
Be prepared for customer service and shipping requirements
Set up a dedicated email address for all customer complaints and issues. You can also research dropshipping prices or contact companies that specialize in standard and overnight shipping.
Promote your online shoe business
The advertising component is really important. To start, create online profiles to engage with prospective consumers. You may also use your blog to launch an advertising campaign, give special discounts to followers, or insert promo codes on related resources.
Many online shoe stores are available to all consumers, from those made only for the baby niche to specialized online shoe stores for brides and grooms.
Frequently Asked Questions 
How much money do you need to start a shoe business?
To start a shoe business, you will need at least $60,000. Furthermore, some common startup costs for a shoe store include:
Dimensioning of the goods;
Purchase of counters;
Computers;
Decoration;
Inventory;
Packaging ;
Business machines;
Physical facilities;
How much does it cost to start a shoe business online?
You'll need between $9,000 and $51,000 to start an internet shoe company. Expenditures, which are roughly 1% of your annual sales revenue, and stock rotation expenditures, which may be as high as $74,000 each year, are two other things to consider.
How can I start a shoe store with no money?
To start a shoe store with no money, do make use of the following tips:
Select a suitable type of shoe business for your target audience
Pick a strategic location
Fulfill all the legal requirements
Set up accounts with wholesale shoe distributors
Decorate your store in an attractive way
Set up a good strategy for implementing your business plan for selling shoes
Promote your shoe business
How do you sell a shoe to a customer?
To sell a shoe to a customer, do make use of the following tips:
Research properly before reaching out
Build good rapport 
Define your customer
Ask proper questions, and listen
Lookout for any psychological quirks
Approach every customer on their level
What is the best way to sell shoes online?
The best way to sell shoes online is to set up a good business plan and promote your shoe business.
Is shoe selling a good business?
Shoe selling is a good business if you set it up correctly.
Is the shoemaking business profitable?
With proper promotion, shoe making business is very beneficial.
How can I sell shoes fast?
You can sell shoes fast with the help of professional suppliers and distributors.
How can I increase sales of my shoes?
You can increase sales in your shoes through the following tips:
Extend the ranges of your size
Provide more in-between sizes
Allow your customers to buy a single shoe
Provide pairings of different sizes
How do I advertise my shoes?
You can advertise your shoes in the following ways:
Opt for online shoe sale shops
Provide special deals for locals
Get a potent logo
Harness specialized fashion magazines
Opt for sales professionals who provide good eCommerce sales scripts. Genstore is a highly scalable, ready-made, 100% customizable, open source-code, premium, and multi-vendor eCommerce script. 
Conclusion
In conclusion, when creating an Internet business, it is essential to opt for something that you like, that has possibilities and that at the same time we can learn to develop. Thus, we have made this post on how to start a shoe business online.
Furthermore, if you love fashion and are looking to start a retail operation, an online shoe store may be the best business for you. Opening a shoe store requires planning and preparation, but you will make a huge success if you do it right through the online shoe business prerequisites above.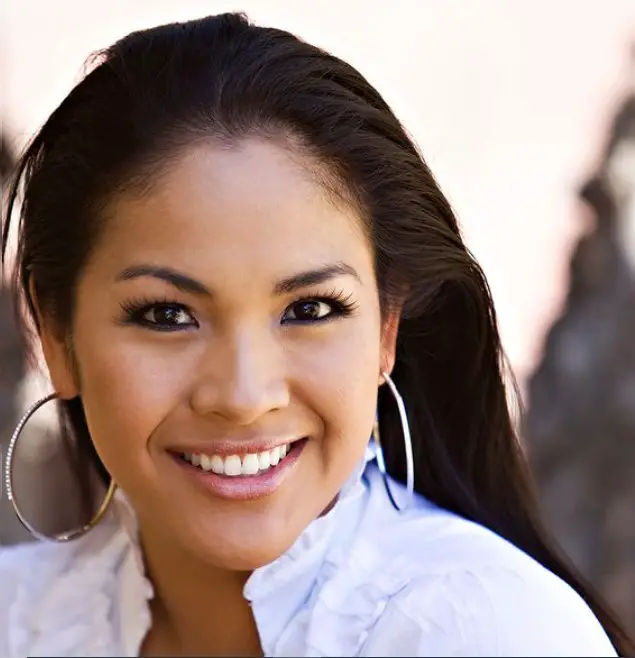 I am Lavinia by name, and a financial expert with a degree in finance from the University of Chicago. In my blog, I help people to educate by making wise choices regarding personal investment, basic banking, credit and debit card, business education, real estate, insurance, expenditures, etc.