Disclaimer
Information presented on this web page is intended for informational and educational purposes only and is not meant to be taken as legal, financial, investment or tax advice. We do not accept any responsibility for any trading or investment related losses. Please review our disclaimer on before taking action based upon anything you read or see.
Many people often ask how much does a business plan cost. This is a popular question usually asked by many entrepreneurs today. Certainly, like almost all goods and services offered on the market, a business plan can have different formats and levels of detail. Thus, we have highlighted some tips to aid you below. 
Furthermore, planning and good business go together, everyone knows that. The point is that, just as each one has its way of working, each one also adapts to a different method of planning their business actions. 
That's why, knowing the extensive diversity of the human intellect, researchers have been innovating and showing the market that the organization of ideas can also be a cool thing through a business plan. 
The marketing strategy, one of the most important tools for successful business, comes in a variety of shapes and sizes. And, in these different forms, the paper appeals to new viewers while still answering issues regarding what has to be accomplished for the organization to succeed.
Get to know how much a business plan costs below and be surprised by how good this tool is. 
How Much does a Business Plan Cost?
A business plan is a document that describes, in detail, the strategy your business will follow to achieve its goals. It explains what you hope to accomplish with your company and how you plan to go about doing so.
A well-written business plan can do wonders for developing an idea while also making it easier for people outside of the business to understand how it works. Unfortunately, many entrepreneurs either don't know or care how much a good business plan costs.
Some may believe that they can write a decent plan independently without spending any money at all. However, this isn't always advisable because it's difficult for the average person to write a quality business plan from scratch without expert advice and guidance – especially if they have no experience with starting a business.
A good business plan can cost anywhere from $1,000 to $4,000 or more depending on the company's size and the amount of research required. The price usually depends on how much help is needed to develop it – which will be discussed later in this article.
Most planning companies charge between $3,500 and $5,000 for their services. In contrast, others may charge even more than that if they provide additional services like market research or financial projections that would improve the overall quality of the business plan.
Generally speaking, though, the pricier plans involve some degree of customization so businesses can get exactly what they need without having to spend too much money at all.
The cost of a business plan varies widely. It can be free or cost a hundred dollars or even more depending on various elements. Even though the business plan is likely to cost you nothing, its importance should not be a subject of underestimation.
Indeed, this document describes your project and constitutes your start-up and development plan over a given period, generally three years. Whether or not the free business plan depends largely on whether you draw it up yourself or hire a professional. The highlight goes thus:
Cost of a business plan made by yourself
Be careful. Making your business plan yourself can be free, but the operation can also cost if you use certain tools. Thus, three possibilities of realization are available to you:
A. Start from a blank sheet (free)
The first option is attractive because it is free. Moreover, several entrepreneurs have succeeded in establishing their business plans from a blank sheet of paper. However, it is necessary to point out that this method also has some drawbacks. Building your business plan takes at least ten hours and turns out to be a very difficult exercise.
B. Use business plan software or an online application (cost from 0 to 430 per month).
Using software or an online application makes it easier to create financial statements. In general, these are generated automatically by an IT solution. Another interesting point is that the information you have entered is accessible from any medium (PC and smartphone) equipped with an internet browser.
On the other hand, this solution has a cost that comes in a subscription in most cases. The price depends on the service provider and the formula chosen. To find a free online business plan software or application, you will need to take the time to do your research.
C. Use a customizable business plan template (cost between $60 and $150 on average).
Using an editable template allows you to obtain a tailor-made business plan. You can find this type of document on various websites. Some even offer business plan templates that you can customize by little activities. Editing is easy with PowerPoint.
In any case, making a business plan requires a certain level of knowledge in the financial field. Indeed, it will be necessary to establish several financial tables, including the provisional income statement, the provisional balance sheet, the provisional financing plan, the cash budget, etc. If you lack the time or inclination to complete this task, entrust it to a professional.
Outsource the construction of your business plan to external service providers
Getting support to establish your business plan requires planning a larger budget. Note that two types of professionals can meet your needs: an accountant and a specialist consultant.
Cost of a business plan made by a specialized consultant
With a specialist consultant, you can be sure that the development of your business plan is complete. Indeed, he takes care of the presentation of the project, the team, the market, your offer, the financial forecast, etc.
Regarding the price, it varies from one consultant to another. The complexity of the project also has an impact on the invoice so, for your business plan built by a consultant, plan between $1,000 and $4,000.
These prices relate only to the development of the business plan. It does not include the costs that result from your market research. Moreover, the latter's realization is often more expensive than the conception of the business plan itself.
Cost of a business plan made by an accountant
Before calling on an accountant or a chartered accountant, know that these professionals only take care of the financial forecast in the majority of cases. These accounting and finance experts are indeed unfamiliar with the world of entrepreneurship and the issues that an entrepreneur may encounter.
With the financial forecast, you will have at your disposal a financing plan, a balance sheet, an income statement, and a cash flow statement. Note that it is very likely that you will not have a presentation. As a reminder, this part serves to clarify the business model. Ask your accountant if he has the qualities to take on the presentation.
A financial forecast prepared by a chartered accountant will cost at least $400, excluding taxes. This amount may become larger depending on the workload you assign to it. 
If all of this sounds expensive to you, then consider the following:
Why would you spend money on something that isn't guaranteed to work? The business plan may be one of the best investments a company makes before it starts. Why not get your money's worth?
Beware of companies or individuals who claim they can write your business plan for free. There are no such things as free lunches, so don't trust anyone who says they will get you started without offering anything in return. Most likely, there is something else being offered behind the scenes, so watch out!
A good business plan costs between $3,500 and $5,000 because that's what it takes to produce truly professional results. Without help from experts, you are working without a net, so don't put yourself at risk.
If you have an idea for a business but need assistance putting it all together, the best course of action is to look for help instead of trying to do it alone! Even if you go with one of the more affordable companies, the money will be well spent when your plan turns out better than expected.
The worst thing about spending this kind of money on a business plan (arguably) is that there's no guarantee that everything will work out as it should once you start using it.
However, business plans can't raise profits or grow businesses overnight since other factors are involved in making every dream come true, regardless of how organized you are about it.
Although there are numerous types of business plans, they all have one thing in common: they are blueprints that explain how a business will meet its goals. They include information like the market for your product or service, the amount of money available to start up your company, how it will be used, and a host of other details that demonstrate how a company will ultimately turn a profit for its investors.
In short, it is advisable to spend between $3,500 and $5,000 on a business plan because they are so much more than just fancy folders with paperwork inside. If you have ever made a house, you have a good idea of creating a successful business from scratch.
It's pretty much the same thing, except that your goal is to show everyone how and why your business will be a success long-term instead of merely making a square building out of square blocks like it should be.
What is a Business Plan? 
This is a comprehensive document that establishes the details of your business. It covers all kinds of information: what will you sell, what is its structure, how is the market, what will be your plan to sell, what the necessary is financing, financial projections and permits, rental fees, and other necessary documents.
In all, a good business plan aids you in demonstrating (to others and yourself) whether or not your business idea is worthwhile and viable. It is the best way to look at your idea comprehensively and anticipate problems that may arise in the future, even before starting the tour.
How important is the Business Plan for the Enterprise?
The Business Plan takes the idea out of your head and onto paper. It's the second step when someone is setting up a new business: first comes that cool idea about a service or product to be launched in the market, then comes the business plan to answer whether this proposal is viable or not.
The entrepreneur is also a visionary, a dreamer. And what is there in his vision takes on an air of reality when transformed into a business plan. 
While it may seem tedious for younger entrepreneurs, think about it: isn't it easier to gather all available information about your business, especially about a new company project, in one place?
The intention of putting together a business plan is to shed light on all the steps and topics that are part of the assessment and setting up of the company. By putting this information in a document, the entrepreneur can more clearly identify the difficulties he may face and assess whether his business's strengths align with his expectations.
Through the preparation of the business plan, it is common to find questions that the entrepreneur had not even thought about: how many employees will he need, how he will deliver the product, and what amount he will charge for each service.
The questions are many, and now is the time to show up, so they can be lighter when the company is up and running. That's why it is a tool with the face of success: it becomes more feasible what can and should happen with the business when we look at all these points.
Factors that Influence Business Plan Costing
Before looking at how much a business plan costs, below are some factors that usually influence it:
The nature of the enterprise
A small business is perhaps the simplest and cheapest of all. Business plans for larger services and industries are more complex, as production cost calculations are more laborious. And when they are combined ventures, such as trade with service, an industry with service, an industry with a trade, or everything together, the work and cost usually increase.
The size of the enterprise
Larger investments require more attention and detail due to the risk involved. But the main issue is that they have more investment items. This adds to the drafting work. So, when asking "how much does a business plan cost?" the answer is linked to the business value also, the higher the value, the more the risk. And, consequently, the greater the level of detail required in the plan. Think of a car: if its value is higher, so is the insurance value.
The complexity of the project
Some types of businesses have more complex characteristics, therefore more laborious, to be dealt with. Varied taxation, direct importation, exchange rate variation, multiple sales channels, and specific and complex legislation, among many others, are items that increase the work of elaboration and the price of a business plan.
Frequently Asked Questions
How much do business plan writers make?
Authors of business strategies often earn around $500 and $2,000. When compared to a single Prestige and Superior Plans, the shown cost provides a monthly value of 20% or above for every user. The Professional proposal's add-on capabilities must be bought individually.
You'll conserve 20% or over on Team Superior and Team Premium packages compared to direct rates, plus you'll have accessibility to more collaborative capabilities. You may terminate at any moment throughout the return term and receive a reimbursement, no questionnaire asked.
Does a business need a business plan?
Every business needs a plan to achieve maximum success. In 99% of cases, actual business planning is at best only a secondary purpose, though sometimes clients will happily implement the well-meditated ideas and thoughts we put in our writing.
When with a number, e.g., "Market growth is at 11, 9%" Headers: We charge a 3% transaction fee on sales in the Business Plan.
How long does it take to write a business plan?
Writing a business plan usually take between 30 minutes to a few hours.
What are the four types of business plans?
The four types of business plans are:
Operational Plans
Strategic Plans
Tactical Plans
Contingency Plans.
What is pricing in a business plan?
This entails setting the price of products and services by a firm. At Brain Hive, the price of your business plan will be about 40% cheaper than with other consulting firms that offer comparable quality.
Compared to less specialized providers (such as tax consultants, business lawyers, auditors, etc.), you might even achieve savings of up to 60% because these will charge by the hour, with a typical hourly fee of $120-$150.
What are start-up costs for a business?
The start-up costs for a business have thus in the table below:
| | |
| --- | --- |
| Business section | Approximate startup cost required |
| Purchasing of equipment |  $5000-$10000 |
| Trademark registration | $4000 to $8,000 |
| Getting an office space | $1,000- $2,000 |
| Employment of staff/professionals | $2,000- $6,000 |
| Insurance coverage | $3000-$5000 |
| Business operation license | $1000-$1500 |
What are the 5 pricing strategies?
The following are the five marketing techniques:
Price snooping
Remuneration for market presence
Prestige selling
Economical costing
Budgeting method
What is the most important part of your business plan?
The most important part of your business plan is the executive summary.
Conclusion
In conclusion, the business plan comes with various merits. If you desire to know how it costs, this has been highlighted above.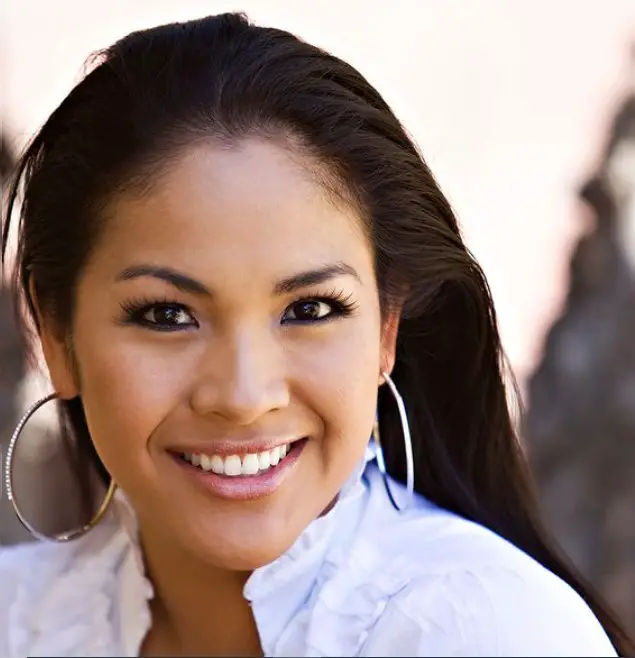 I am Lavinia by name, and a financial expert with a degree in finance from the University of Chicago. In my blog, I help people to educate by making wise choices regarding personal investment, basic banking, credit and debit card, business education, real estate, insurance, expenditures, etc.