Disclaimer
Information presented on this web page is intended for informational and educational purposes only and is not meant to be taken as legal, financial, investment or tax advice. We do not accept any responsibility for any trading or investment related losses. Please review our disclaimer on before taking action based upon anything you read or see.
Pc building has become a lucrative business to start in the USA. There are many components required to set up a pc building company. With the overwhelming advancement of the computer age, learning how to start a pc building business is a very profitable business today. 
In the first place, almost everyone needs a computer, and it is well known that they usually need a service from time to time. And let's not even talk about the advancement of software, that very often applications arise to connect people to the computer. To this, it's best to be prepared for everything through the tips highlighted below.
Furthermore, the digital revolution of the last decades has wholly transformed our economic and social environment, just as the industrial revolution did a few centuries before. 
Today, we live surrounded by electronic devices, from the most popular tools such as PCs, tablets, or smartphones to the computer functions introduced in any household appliance, in our vehicles, and any tool with minimal complexity. 
In companies, some servers handle millions of data and must be running 24 hours a day. Thus, many devices cannot function without computers. For this reason, we have highlighted some tips on how to set up a pc building business. Come along!
Check this post – How to Build a Server System for a Small Business.
How to Start a PC Building Business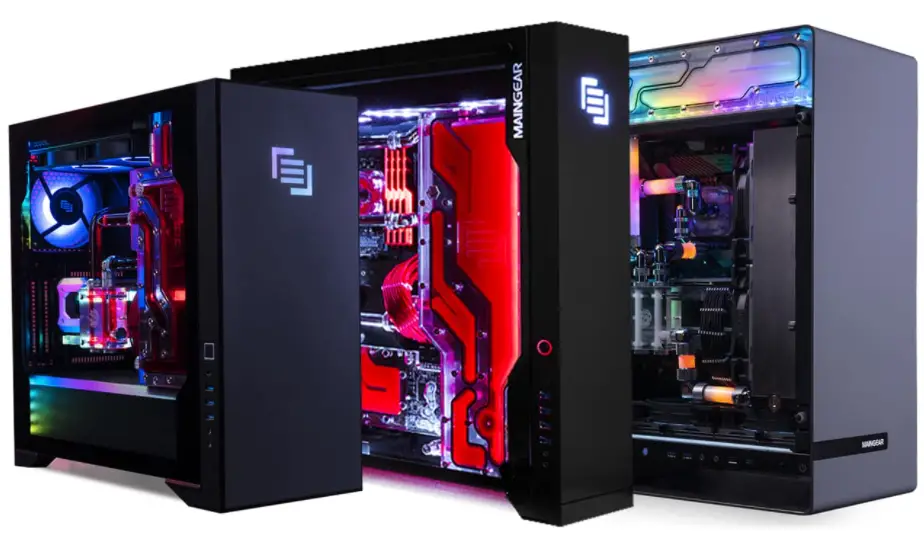 To set up a pc building business, do make use of the following tips:
Conduct proper market research
This step is quite essential in your journey towards starting a pc building business. Market research will allow you to study the entire market in which IT services companies operate. In addition, it will not be superfluous to push back the limits of your study to encompass sectors that can exert a real influence on your pc building project. 
This will ensure that your project gains relevance and credibility. The main strength of market research lies in providing the necessary perspective on your future activity. It is also an excellent tool for knowing your competitors and learning about your influencers and partners. Market research will therefore provide you with decisive help, provided that you carry it out per the rules of the art. 
Once the data collected by you through the market research has been compiled, hurry to meet the companies and organizations that will form the bulk of your customers. By doing so, you give yourself a place of choice as close as possible to your future customers. 
You can, therefore, easily listen to their observations and criticisms. All you have to do is adjust the lines of your project to offer an offer that meets their expectations as closely as possible. You can easily listen to their observations and criticisms too. All you have to do is adjust the lines of your project to provide an offer that meets their expectations as closely as possible. 
Get a good business plan
A well-prepared business plan is a key to the successful implementation of your pc building business. Thanks to the business plan, you will choose where it is better to open your store, what demand for the product should be expected given the existing competition in your region, and what minimum period your business will pay off and start making a profit.
This table highlights the main components of a business plan for a pc building firm:
Project summary: It should indicate the direction of activity, primary goals, source of funding, total project cost, expected payback lines, and investor income.
Implementation lines: This contains information about the planned start date of work on the project, the repair work period, and the store's arrangement.
Characteristics of the business: This describes the total sales area, store format, creation of an Internet site and an online store for additional customer attraction, premises design, external arrangement, number of full-time employees, and uniforms. This is in addition to the pricing policy and product range.
Marketing plan: Contains data on the current state of the consumer market, calculating profitability, studying the competitive environment, loyalty strategies, attracting new customers, and competitive advantages.
Financial plan: Describes the accounting system, the principal paid taxes (profit tax, property, income tax, VAT, social payments), predicts the structure of income, the plan for the volume of sales of goods for the billing period, the payment of any loan, and the costs of the enterprise.
Furthermore, it is better to entrust the business plan of a pc building store to specialists. After all, drawing up the wrong plan for the development of an enterprise will pull with a lot of difficulties and financial losses.
Arrange Pc Building Company Setup & Things Needed
Good Office space for setting up the store/company office
Staff members who are interested in this computer assembling job
Table, chairs, a cabinet for storing hardware parts
Internet Connection (DSL/Cable)              
You should hire people to help you out around the house or office for the first two weeks. After that, if everything works fine, then take some time to find good staff members and train them. These people will need to be trained on how to assemble a computer, where all the hardware components you will be using, and the important features of each component.
It is also advisable that you work with a laptop so let your customers know this ahead of time. This way, they can carry their laptop and wait for it to get assembled/configured, which may take up to 15-20 minutes or more depending on how busy you are and also if there is some problem in the hardware like hard drive failure, then it would cost extra time as well. 
Most of the PC repair shops provide this service. Still, since we are thinking about starting our own, we should go for an affordable solution that includes assembling our machine and checking and fixing any hardware problem. We can charge $25-$30 to do the same work and fix issues when we offer this service.
Select a suitable business premises
To start a pc building business, choosing the most profitable and convenient location for your customers is essential. It is best to take a closer look at the city's central districts and streets with high traffic. It is highly discouraged to open a computer store on the outskirts of the city, even considering the lower rental cost of the premises.
You can also consider opening a store in a residential area of ​​the city. The proximity to the houses will play into the hands of those buyers who do not have a personal vehicle but want to purchase large-scale computers. In addition, residents of the residential area are guaranteed to demand small equipment and consumables constantly.
The minimum total area required for organizing a pc building store is from 80 sq. The retail space must connect to the central communications system, telephone network, and the Internet. It is also desirable to showcase signs and advertising banners with novelties or promotions on the facade. There should also be an entrance to the store. Parking is encouraged but not required.
The area of ​​the room should be divided into several working areas:
Trading floor with separate sections for grouping goods by purpose,
Warehouse for storage of equipment,
Pc building shop,
Staffroom,
Bathroom.
The ratio of the size of the sales area to the warehouse depends on the mode you plan to launch your store. If you are not planning a large-scale launch of online sales, then the sales area should occupy at least 50% of the total area of ​​the premises.
Choose the legal status of your business
Besides the company name, it is also obligatory to think about the legal form of the pc building business. The form of the company is indeed an essential element since it determines the degree of protection of the entrepreneur's assets.
For this purpose, you choose between the status of auto-entrepreneur, EIRL, SARL, EURL, and SA. Typically, PC business owners choose a self-employed status. This status can prove advantageous because the accounting obligations are lightened, the calculation of social charges simple, and the registration formalities free.
Here are some license requirements that you may look into before you start your business. This is for New York City only; contact local government offices for more information on licenses and other requirements in your area:
For commercial work, it requires a general contractor license 
Resale certificate if the prices exceed $5K 
General business license 
Tax registration 
Set up your team of staffs
The size of your team of collaborators directly depends on the size of the company you intend to set up. For small businesses, usually, a team of 4 employees is sufficient. Thus, being a cashier, a computer technician, and two attendants specialized in the services provided by the company. 
It is essential to have qualified and prepared professionals to serve the public in your business. Therefore, it is essential to carefully select these employees, as their performance is fundamental to the success of your store.
Regarding parts and equipment for pc building, several suppliers can serve your company. It would help if you looked for brands that meet your expectations and offer products that will help improve the store's services. 
Some suppliers offer qualification courses so that your company's professionals can service the equipment; you should not stop investing in this tool. The more prepared your team is, the better the services will be provided, and consumers appreciate this.
Get the proper permits and operating licenses
Your pc building business will only work if you get all the permits and licenses from the appropriate state and municipal agencies. This will also depend on the type of activity you desire to carry out in your store.
Market your pc building business to consumers 
This step is quite essential, as it ensures the success of your business. You can work with a graphics designer to create colorful advertising cards showcasing your services. List the systems that are commonly supported, as well as the certifications you hold. Next, put your advertising cards in internet cafes, coffee shops, bookstores, and schools.
You can also insert a recurring IT service ad in the city newspaper and directory service for your business. An ad for your business the size of an advertising card keeps your business in front of newspaper readers and increases the chances that a reader will remember you in an IT-related crisis. Finally, create an advertising vehicle graphics and shelf card with a unified branding approach.
Arrange Internet Service Provider
Besides these licenses, you also need to get an internet service provider connection for your office. You will offer this service of assembling computers and checking hardware parts so that people can carry their laptops with them while waiting for their computers to be assembled and configured in the shop.
Create Website
Once you have done all this, you can set up a website to visit and order for their computers. 
Start Advertising
It would help if you also created the necessary advertisements to attract people to your business. This way, you can quickly increase your customer base.
Pc company advertisement is very important because it helps increase the store's revenue, which would result in more profits for both the shop owner and the employees working at that shop. The following are some ways through which advertisements could be created:
Advertising on local television channels  
Digital marketing (Social Media)  
Create flyers or brochures and give them out whenever someone asks about assembling computers  
Business cards with contact details, so customers know where to find you when they need help or information about computer hardware.
SEO for your website so that as many people as possible can see it online and order their computers from you rather than going to a store offering this service.
Initial Costing and Investment
If you are starting a business, then there are many things that you need to consider before doing it. The following are some initial costs and investment that is required to start your own pc assembling business.
These little changes in the market can be easily taken care of by keeping talented people around who know their job well. There will also be other employees working at the store, but they won't know much about computer hardware so you should hire one or two people with good knowledge of computers to help others who come for assembly services. 
This way, customers may contact them directly if they won't help instead of waiting for someone else to find time from their busy schedule, so their work does not get delayed because of this reason. 
Here is some costing;
"It's advisable to first research a lot about this field before opening a store; otherwise, it will not be easy to earn profits from this business."
In general, there are two goals that every pc shop owner wants to achieve: 
Retain customers so that they will come back to your store for services whenever hardware problems arise. 
Sell new hardware to increase revenue and grow the customer base.
This way, you can offer different types of products and services which can take up all their time and allow them to wait patiently without the fear of someone else stealing their laptop. PC assembling is always a difficult job since everything has to be checked one by one after taking out each piece from the box, so people don't incline to do it themselves as it takes too much time and is very complicated.
Suppose you want to start your computer shop where you will offer assembling services. In that case, this article can be useful for you since it explains everything that should be done before opening a store, like creating advertisements, arranging internet service provider connection, etc.
Frequently Asked Questions
What should I buy first when building a PC?
When building a PC, it's best to buy a motherboard first.
Is it illegal to build your computer?
Building your computer is not illegal.
Is building a PC profitable?
Building a PC is quite profitable. Over through the past, a pc enthusiast updated to a 5600x and also some speedy DDR4 on a lark, and holy lord… He noticed a 30 percent increase at 1440p, a constant 100 percent GPU use, and low temperatures right away.
Is building a PC hard?
Building a PC is not hard if you use the tips highlighted above.
Is it cheaper to build a PC?
Building a PC is cheaper when you use the right tips
What CPU should I buy?
You can buy the Intel Core i5 or AMD Ryzen 5 CPU, as they have high clock speeds.
Which PC parts should I buy?
You can buy the following PC parts:
A 6- or 8-Core CPU. 
A good Motherboard
A Solid-State Storage Drive
A Mid-Range Graphics Card
Power Supply and Case
How much do PC builders make?
PC builders usually make between $2000 to $10,000. The budget is not 100% set. With our restricted capacity and labor pool, we resorted to reselling PCs six years ago—which today accounts for 15% of our business—at a pricing range that enables us to stay efficient and successful."
"But you can save 5 percent [on mark-up] by bargaining with and purchasing from the right outfitter." I'll be sure the product is 100% fully functional the first time. So if you want to sell them on eBay, well, by the time you pay the fees and PayPal fees, they will automatically take about 12%. 
How much does it cost to start a computer business?
Starting a computer business usually costs between $5,000 to $20,000.
Can you build a PC and sell it
You can build a PC and sell it
How difficult is it to build a PC
Building a PC is not difficult if you use the proper steps.
Can you make money refurbishing computers?
Yes. You can make money refurbishing computers. You will not be competitive once you start marking things up 40-50% to cover these fees and your time. According to other sources, income figures for computer assembly average around $50,000 per year, significantly less ($34,000). 88% of IT pros got this right. Available now, Xbox Game Pass members save 10%! 
Conclusion
In conclusion, any business linked to computers has a high rate of becoming a profitable project today. Thus, if you desire to learn how to start a pc building business, the tips highlighted above will aid you immensely.