Disclaimer
Information presented on this web page is intended for informational and educational purposes only and is not meant to be taken as legal, financial, investment or tax advice. We do not accept any responsibility for any trading or investment related losses. Please review our disclaimer on before taking action based upon anything you read or see.
The demand for personal computers is still growing steadily. Therefore, learning how to start a computer building business stands as an excellent choice for many entrepreneurs. With our guide on this business idea below, you can organize your small business and make it a huge success. 
In reality, building a computer from its components is not a very difficult task. Anyone can learn this, even those who do not have basic knowledge in the field of computers. The main thing is if there is a desire and proper guide. 
Computer building from its components resembles a puzzle game – the parts are made so that it is impossible to assemble them incorrectly. Therefore, this niche of building and the subsequent sale can be understood by everyone. You can also liken it to a car sales business – a whole car is more expensive than a dismantled car. 
For a manufacturing plant that assembles a car from spare parts, these spare parts cost half the cost of the assembled car. It's the same story with the computer. So, having defined the essence of the business, let's talk about the implementation of our business idea below. 
How to Start a Computer Building Business
You can start a computer building business through the following tips:
Develop a business plan
When starting a computer building business, you must make a business plan. This will give you a more incredible view of the company and the market in which you operate. In the business plan, you will define matters such as the services and products you will offer. In addition, the business plan also details the financial and human resources issues that you will be able to count on for the development of the company.
To develop the plan, it is necessary to bring together all materials, equipment, employee payments, and machinery investments. In addition, you must also research the public that will hire your service, who will be your main competitors, the market, and much more.
Summary of the main points of the business plan:
What is the deal;
What are the leading products and services;
Who will be your main customers;
Where will the company be located;
The amount of capital to be invested;
What will the monthly billing be;
How long do you expect the invested capital to return?
Check the framework of your activities in CNAE
Another recommendation to be considered when opening your company to inform is to verify the code corresponds to the activities you intend to carry out in the National Classification of Economic Activities (CNAE). This verification is essential for tax purposes.
In the case of a computer company, the options available at CNAE are:
Program development and licensing: 6202-3/00 or 6203-1/00
Computer Consulting: 6204-0/00
Technical Support: 6209-1/00
Data Processing: 6311-9/00
Portals and Content Providers: 6319-4/00
Computer Training: 8599-6/04
Choose the most appropriate tax regime
The tax regime is an aspect that deserves special attention when opening a computer building business. This is because it deals with the burden of taxes that will affect your business model; the wrong choice can put your financial health at risk.
The main tax regime options are Real Profit and Presumed Profit. The option that is advantageous for small and medium entrepreneurs is Real Profit.
Get your working capital
The working capital is the amount reserved exclusively for the expenses that your store will have every month. In other words, this is money you must have to pay employees, and suppliers, cover payments on time, taxes, and other expenses. 
Therefore, before opening the doors of your store, calculate what working capital you must have so that you do not need to take out loans in the following months and get into debt. For this, analyze the expenses that your company will have to pay monthly and make a spreadsheet.
Keeping all your business expenses under control requires reasonable financial control. Therefore, investing in a responsive management tool can be an excellent solution for the financial health of your business. Another way to keep track of your business is with spreadsheets for computer stores.
An efficient system makes it possible to control the company based on inventory management, taxes, employees, services, invoices, and much more. Look for a tool that has to do with your business profile.
The key, however, is to know how much your company spends per month and obtain the necessary resources so that your business does not generate losses. Therefore, have organization and planning, which are essential attitudes for the healthy operation of a computer store. 
Working capital is the reserve you need to cover all expenses and should not be left out if the objective is to avoid losses and focus on profitability. Furthermore, when we talk about sales of products and services, it is essential to keep in mind that there will be periods of crisis. Always be prepared.
Get a good location
Although many people are not aware of the importance of business location, it is essential that you look for a commercial point that is easily accessible and that makes life easier for your target audience. Take into account issues such as demand for your company's services, competition, and rent. 
Make a study of the region where you intend to set up the computer building business and analyze the potential of the place. Also, don't forget to check the property's characteristics and see if everything is right regarding regularization, documentation, taxes, and other issues.
Another critical factor is to check if the property is the ideal size for your store. After all, it will be necessary to have a good space for equipment and appliances. Therefore, choose a space of at least thirty square meters and check the electrical, telephone, water, and sewage installations in the place.
It is also essential to be sure that the location provides the necessary security. When we are talking about a computer and computer assembly store, we are talking about a business with high-value inventory.
Finally, see if the place has good movement and, if necessary, opt for shopping centers, which are already known by the public seeking services. Offering exclusive parking for customers can be a differential and, if the location does not have it, you can agree with nearby parking lots. However, what makes the difference is the quality of service that your store provides to consumers.
Get the leading equipment for a computer building store
To offer quality service to the public, the computer store must have several types of equipment. This includes a Tax coupon printer, office supplies, and telephone line with internet access, computers, printers, a service desk, payment machines with debit and credit cards, an air conditioning system or fans, and materials for the assembly and maintenance of computers.
Always opt for the best quality equipment for your company. In addition to being more durable and stable, quality computers and printers, for example, guarantee greater efficiency in direct service. Regarding payment methods, choose to provide greater flexibility with installment and credit card options, which will bring more people to your store.
Harness the best marketing strategies
Marketing strategies such as paid advertisements and promotional materials are essential for your business to become known and profitable. In this sense, the most successful marketing model today is digital marketing. 
So be sure to invest in paid ads on sites that can deliver positive results. You can also use Google Ads and Facebook Ads. Create efficient communication channels with consumers and use them to interact, and promote your company's products and services. But also to resolve customer queries.
With Facebook Ads, you can target paid ads that appear precisely to people who are more likely to buy in your store. With ads on Google, in turn, it is possible to place your company in a prominent position on the most used search engine in the world. 
Therefore, investing in these strategies can be highly profitable for your business. After all, it is undeniable that today people search for solutions, services, and products through the internet and social networks.
Promotional materials such as stickers, flyers, and personalized gifts, in turn, are efficient to gain new customers and retain them. When distributing your store's logo stickers to customers, keep in mind that these people will stick them somewhere and carry your brand forward. 
Flyers are ideal for promotions and other quick information too. Furthermore, personalized gifts are a "feel" to retain customers. Search for affordable and creative gifts to win over your target audience and count on the help of a trusted printer to have quality promotional materials.
Frequently Asked Questions
Is PC gaming dying?
No. On the contrary, PC gaming is currently growing fast via E-sports events, streaming, and multiplayer games.
How can you make a profit building computers?
You can make a profit building computers through the following tips:
Develop a business plan
Check the framework of your activities in CNAE
Choose the most appropriate tax regime
Get your working capital
Get a good location
Obtain the leading equipment for a computer building store
Harness the best marketing strategies
Read More: How to Get a Pokestop at your Business
What should I buy first when building a PC?
When building a PC, the Motherboard is the first component you must buy.
Is building a PC hard
No. Building a PC will not be hard for you upon using the right tips.
How much money do PC builders make?
PC builders usually make between $5,000 to $64,000 yearly. A researcher recently asked what percentage of businesses bring in more than $1 million in sales. As of the most recent US Census Data figures, there were approximately 7.6 million provider enterprises (i.e., firms with workers) in the U. S. in 2017. 89 percent of such businesses hire fewer than 20 people.
Non-employee small enterprises account for around 80% of all small companies. When we glanced at the findings of our 2020 COVID minor company economic effect study in the United States, we discovered that 43 percent of firms that claimed they were open full-time expected yearly sales of less than $50,000. Only 37% of comprehensive firms in the United States recorded revenue under $50,000 in 2018.
Conclusion
Finally, computers provide several advantages. According to the US Census Agency's Local Business Pulse survey, 71.8 percent of small firms also see a medium to significant damaging influence from the epidemic in the first week of March. Only 27% of businesses expect to make more than $200,000 in revenue in 2020, while 32% did so in 2018.
When section firms are taken into account, the proportion of enterprises generating just under $25,000 rises. In the chart that eliminates part-time firms, the proportion of enterprises generating upwards of $200,000 is greater. According to the 2016 US Census statistics, the average annual sales for the nation's million nonemployees were only $46,978. 
Furthermore, if you desire to start a computer building business, the steps highlighted above would aid you immensely.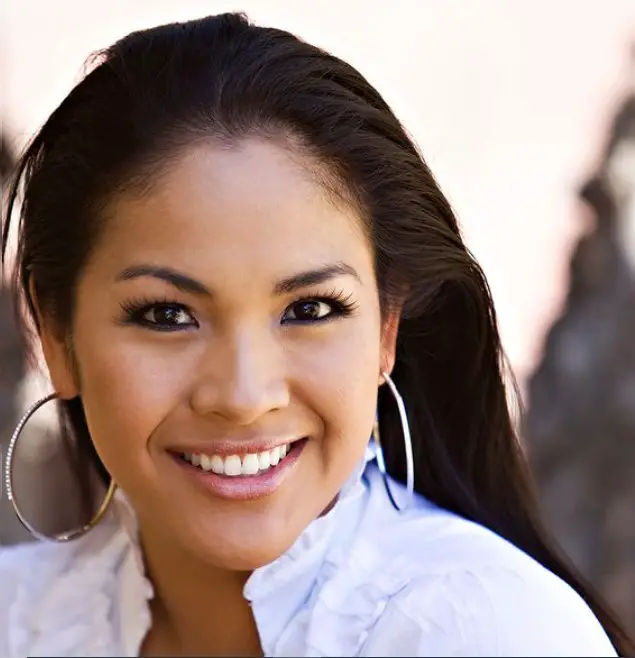 I am Lavinia by name, and a financial expert with a degree in finance from the University of Chicago. In my blog, I help people to educate by making wise choices regarding personal investment, basic banking, credit and debit card, business education, real estate, insurance, expenditures, etc.