Disclaimer
Information presented on this web page is intended for informational and educational purposes only and is not meant to be taken as legal, financial, investment or tax advice. We do not accept any responsibility for any trading or investment related losses. Please review our disclaimer on before taking action based upon anything you read or see.
Every business partnership has its ups and downs. Breakups are also quite challenging. And nowhere are they more demanding than in business partnerships. It's usually like a divorce with additional complications. You may not be able to save the personal relationship, but you can save yourself some hassle and money by ending the business partnership. Thus, the steps to end a business partnership with a friend below will aid you greatly.
Furthermore, a business partnership with a friend is an adventure and challenge that few people are willing to indulge in. Whether this is done out of necessity, opportunity, investment, or other reason, it will always involve an economic, time, legal or social risk. 
To reduce them, many entrepreneurs seek partners and all kinds of advice before or during their entrepreneurship. Inviting partners to the venture for any of these reasons is an excellent alternative since their financial support, work, experience, way of thinking, or contacts (among other attributes) will allow the company to reduce current risks and threats, work better and faster, and with this growth in the future. 
But including a partner does not only imply benefits since it also has its implications and even risks. If things go bad beyond reconciliation, it's best to end the partnership.
Reasons to End a Business Partnership with a Friend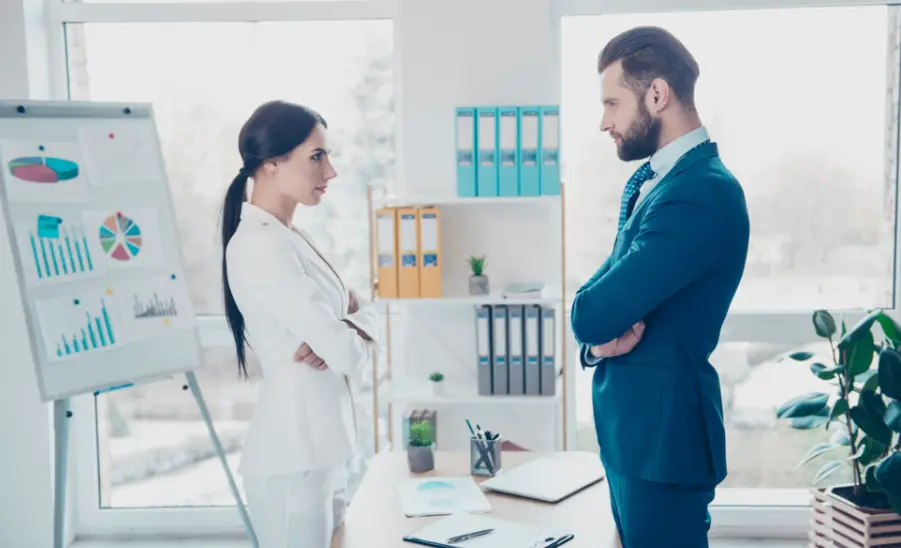 Ending a business partnership can get more complicated if the other party is a lifelong family member or friend. For this reason, it is necessary to consider the available reasons before ending the partnership. Some of these include:
Different work ethic
Many individuals find themselves in business partnerships with persons who do not match their passion. Partners that fail to meet commitments, contact up with customers, or execute their tasks have the potential to bankrupt a company, whether it is old or new. As a result, it's advisable to call it a day at this juncture.
A bad business partnership might also lead to a company's demise. While you want to know your associates ahead of time, you may not see their real character till they have harmed your image, stolen cash, or caused difficulties.
Inadequate Experience
Some of your company partners lack the necessary expertise or abilities to conduct their duties well. When you're working alongside a buddy, you have to depend on them to get things done.
Dealing with a partnership that can't deliver might result in a slew of issues, including shoddy product design, irate consumers, and possibly legal action. It's wise to call it quits at this time.
Disagreement over the course of action
A bad business associate may bring a slew of problems for any company. Dealing with a clever or creative colleague might be difficult at times. In this case, a colleague may differ with you on the company's long-term objectives. He may also argue for weeks or even months over important matters.
Overall, partner conflicts may deplete resources, generate tension for other workers, and result in mismatched corporate activities. As a result, the only option will be to sever the business associated with such a buddy.
Responsibility for the actions of your partner
You are accountable for anything that occurs in your company. You may also find yourself in court if your spouse violates any laws. Violations of government rules may result in a fine. You may also face legal action if you are determined to be responsible for the damages. If your companion performs a criminal act, you might face prison time.
When a business partner is there, you must be aware of what he or she is doing. Even though you respect each other, it's a good idea to keep an eye on their job to prevent exploitation, negligence, or infractions. If this appears to be a frequent problem with your colleague, it's better to discontinue the company.
How to End a Business Partnership with a Friend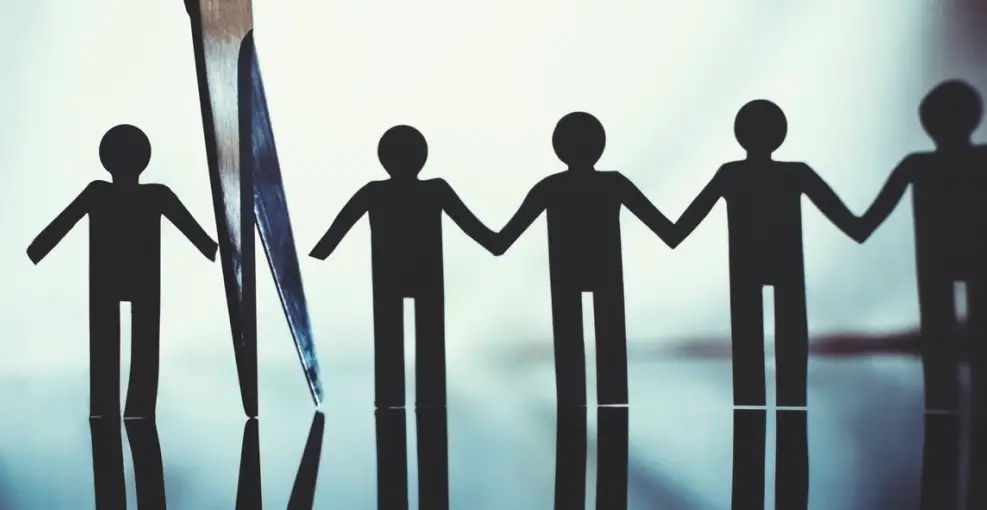 According to research conducted by Professor Noam Wasserman at Harvard, an estimated 40% of business partnerships are formed between friends. On the other hand, if your reasons for ending a business partnership with a friend are justifiable, you can go ahead with the following tips:
Do not delay the separation process
Leave the door open
Internalize the other person's point of view
Remain honest and authentic
Focus on the positive aspects
Set up a meeting with your partner to discuss the dissolution
Set up a Legally Binding Breakup Agreement
Do not delay the separation process
When it's time to end your partnership with your friend, don't drag out the process indefinitely. After both of you have concluded that rebuilding the relationship doesn't make sense, come to terms with reality. The more you pull the more downbeat moments will arise during this time and, therefore, the more bitterness you will feel. 
Consequently, it is best to decide on a specific date to terminate cooperation and not have a joint business after that. The sooner you disperse, the sooner your chances of success in future activities will increase. Ironically, this will be a big plus in the relationship, the opportunity to remain friends will become more accurate, and there will be less resentment.
Leave the door open
Even if you are faced with the decision to end collaboration and concentrate on getting it over with, you shouldn't lose sight of one aspect: You always see each other twice in life, and "Farewell" quickly becomes "Goodbye."
You may meet again in projects, have familiar customers, or later discover at some point that you would like to work together again – because there were good reasons for the cooperation. It would help if you kept this in mind in your final conversation and did not say anything that you may regret in a while.
Furthermore, it's best to continue communicating with your ex-business partner, not on a professional basis, but because of mutual acquaintances, interests, and hobbies. After all, life is not limited to a typical business. Unfortunately, many entrepreneurs have a hard time breaking up. Termination of business relations often entails the rupture of human ties, even between quite civilized people.
If you feel intense discomfort and hurt pride when parting with your partner, remind yourself that it is for the good of your firm. After all, each completed business partnership opens the door to new opportunities.
Internalize the other person's point of view
Perhaps the friend you are talking to will fall apart from the clouds. Maybe they have already suspected that something has to change. So before you say goodbye to the collaboration, put yourself in the shoes of your counterpart and how this confrontation will feel.
Despite all the frustration of taking this step, this will help you not be too harsh but stay in a respectful area.
Remain honest and authentic
This is an excellent tip on how to end a business partnership with a friend. But even if you strive for empathy and respectful handling of this step, you should always be unambiguous and explain what led you to this decision.
This is the only way you can be sure that you are communicating clearly. It is about dissolving the mutual business relationship that you are striving for. Not a problem-solving conversation in which one tries to find solutions and adjustments that you should consider in the future.
It is as fair as there must be no misunderstanding in this regard. You want to end the cooperation, which is not negotiable, and they cannot persuade you to try again.
Focus on the positive aspects
Many reasons lead to the decision to break up. But at this point, there is no point in dwelling on the details of what went wrong. A talk of justification will not get you anywhere, and blame will not be helpful anyway.
You shouldn't just make it clear that your decision has already been made and that things are no longer going well. Instead, start by emphasizing the positive aspects of working together, remembering the prosperous times and the successes achieved. 
This is what you should think back to when you part ways. Tell your soon-to-be former business partner how good these times were, how much you have learned from them, and that there will always be projects in which you think back gratefully on how much you have gained for yourself from the cooperation.
Set up a meeting with your partner to discuss the dissolution
To proceed, set up an appointment with your partner to discuss the dissolution of the business partnership. At this point, it's also best to ensure that you have settled all the business's liabilities. Next, split all partnership business assets according to each of your stakes of investment in the industry.
Related More: How to Start a Car Export Business.
Set up a Legally Binding Breakup Agreement 
After discussing with your business partner and agreeing on the breakup deal, it's best to put it into writing.
For more authenticity, make a legally binding agreement that contains the details of the dissolution process. You can contact the best lawyers for less and save up to 60% on legal fees. Contracts between Friends: What You Need to Know How to Go into Business with a Partner and if you stay more than that, you receive 25% of your shares for each year you work. 
Read More: How Technological Innovations Help Small Businesses.
Frequently Asked Questions
How do you end a partnership politely?
You can end a partnership politely through the following ways:
Revisit the contract agreement
Be polite and generous
Present the proposal in a reasonable way
Split the final paycheck
Prepare adequately
How do you dissolve an informal partnership?
To dissolve an informal partnership, do make use of the following steps:
Set up a meeting with your partner to discuss the dissolution
Split the final paycheck
File a notice of dissolution with the appropriate authorities
When should you end a business partnership?
It is best to end a business partnership when the following are in place:
Different work ethic
Lack of Experience
Disagreement over direction
Responsibility for the actions of your partner
How do you end a toxic business partnership?
You can end a toxic business partnership through the following steps:
Be clear regarding what you want
Set up a legal agreement for the breakup
End the business partnership
Conclusion
In conclusion, business partnerships come with various merits and issues. A research professional recently expressed that friends and relatives are the least likely to stick together. Each social connection increases the chance of a cofounder leaving the company by 30 percent. The average startup breakup rate can be 20-30% marriage divorce rates why 70% of partnerships fail. 
Furthermore, if you realize that the cooperation is no longer practical at some point, you have to end it. To this end, the steps on how to end a business partnership with a friend above will aid you greatly.