Disclaimer
Information presented on this web page is intended for informational and educational purposes only and is not meant to be taken as legal, financial, investment or tax advice. We do not accept any responsibility for any trading or investment related losses. Please review our disclaimer on before taking action based upon anything you read or see.
Today, the fact that technologies have caused the economic growth of small business enterprises is undeniable. Technologies live in constant change, which implies that their workers adapt to innovations in companies. Thus, customers will have the possibility to acquire what they need. In this guide, I will discuss how technological innovations help small businesses. 
Among the technological innovation trends, we can mention Blockchain and cybersecurity, artificial intelligence, 5G speed, edge computing, mixed reality, and virtual assistants.
All of them have set the course for companies. Innovation allows the growth of companies; even professions related to technology receive greater demand. For her part, in the field of medicine, technological innovations have favored her with her discoveries.
This is what happens in companies. When they grow, it is understood that things are going correctly thanks to technological innovations according to Small Business Innovation Research (SBIR) reports.
However, this article will describe the main benefits that a company receives thanks to technology.
How Technological Innovations Help Small Businesses
Technologies provide small businesses with the following benefits:
Tackle increased competitiveness
Take part and work together.
Promotion to better market positions
Greater efficiency in services 
Increase in sales and attract new audiences 
Customer Instant Connection
Make friendly environments for flexible work
Trains the company for the future
Online shopping
Training for staff
Enhanced efficiency of the workplace
Economic efficiencies and cost reduction
Read More: Examples of Service Businesses
Tackle increased competitiveness
If a small company has an innovation department available, they can project the great position. The department is an area where development ideas are studied and produced using technology. It must be understood that a company that considers technological innovation will be more willing than those that do not give importance to these innovations. In those cases, not even the company's large size will be valid for that small organization.
Take part and work together.
Due to technological innovations, small companies engage closely with their customers to provide them with products and services that value their way of life. Going from a concept to a finished product or service involves collaborating with small company owners and their workers and external sellers. Online sharing and cooperation were opened up by e-mail and instant messaging technologies. With the opportunity to interact, share information and receive feedback quickly, e-mail and immediate messengers are useful for small companies.
Promotion to better market positions
This fact has been confirmed since including practices of technological innovations allows one to better prepare for changes. As you know, these changes that any company undergoes can be positive or negative. However, technological innovations provide that greater disposition for them.
Greater efficiency in services 
It leads to the growth of your business firms' reputation, 
Increase in sales and attract new audiences 
Consumers love to innovate, the unusual. This is because clients fall in love with feeling different.
Customer Instant Connection
Technology enables small companies to interact via e-mail, blogs, social networks, and forums with their consumers. Small company owners may take advantage of this direct connection by receiving consumer feedback and applies it instantly to their companies if they see it appropriate.
Make friendly environments for flexible work
Technology is changing the way that businesses operate. SME owners and their staff can work from home. On the road, or even across the country, thanks in large part for all of this tech's innovations! Giving small company owners the chance to recruit people worldwide can help companies achieve a competitive edge in the global economy.
Trains the company for the future
Technology is a daily novelty, but products, services, and designs are not always fashionable. For this reason, companies are clear that working alongside innovation prepares them for the future. On the other hand, the staff of the company takes more experience and learning. 
At this point, the participation of women is very relevant since they are the ones who most propagate the fact of innovating, transforming, and undertaking. Women are more likely than men to impact the change we want in our company positively.
Online shopping
Technology enables designers and designers of craftsmen, clothes, and accessories to start up online businesses instead of investing in expensive stores. Shopfront businesses may develop online shops to enhance exposure and attract target customers beyond their neighborhoods and towns.
Training for staff
While small companies are introducing new technology, the new and older staff is being trained while new staff may be.
Enhanced efficiency of the workplace
Relaxed workflow methods, shared storage, and workplaces can enhance productivity in a company and allow people to work more in a shorter time frame. Information technology solutions may be utilized to automate regular operations, facilitate data analyzes and readily store data for future use. Technology may also be utilized to answer client queries by sending an e-mail, in an actual chat, or via a telephone routing system connecting the consumer to a customer care provider accessible.
Economic efficiencies and cost reduction
To reduce their expenses, companies might use IT resources. Redundant duties may be consolidated in one area using IT infrastructure. For example, a major enterprise might centralize its payroll at one site to save staff expenditures.
Economic effectiveness can also be achieved by the migration of cost-effective functions to an online environment. This can provide clients email help that is less expensive than a live customer service call.
Small Business & Technical Innovations
In other words, to become business entrepreneurs, we suggest you learn about technological advances and innovations. Put your efforts and energy into it.
When a company is just starting to expand, it does not have the funding for the required advertising. In this situation, the electronic mails for how cheap they are beneficial for marketing. Likewise, other technological advances provide benefits to small businesses.
Thanks to the advancement of technology, any person or small company will have the same accessibility as large companies in terms of their practices. Running a business has become more affordable and simple from home due to advances in technology quality.
For example, thanks to the internet, agreements to place money in the bank and find workers minimize time and money. By receiving different forms of payment, such as credit cards, the company will obtain more clients. But it is not only in the common business world that technologies have innovated.
For example
The USDA aims to create a sustainable, safe, and competitive US food and fiber system. It is also responsible for developing young people in good physical condition and healthy families and communities through research, analysis, and education in an integrated manner.
There are USDA-supported research and development efforts to improve the quality of life for people, improve American agriculture's productivity, and ensure the security of our food supply.
Its investment in research, development, and dissemination of new varieties and technologies seeks to alleviate animal and plant diseases while increasing productivity through conducting one study after another.
Also, the USDA has the intention to increase the sustainability and the quality of the products. For more than 100 years, USDA research has benefited America's farmers and ranchers. The goal is to produce a secure food supply. Make it abundant for a public benefit. The result has been feeding the nation while maintaining an agricultural trade surplus since the 1960s.
Click here to know about the Best Absentee Businesses.
How Technology Helps Small Businesses?
On the other hand, technology is used in higher education in college admissions and financial aid decisions.
In the health sector, researchers use technologies to scan scientific literature. From there, they research to find chemical compounds that allow the creation of new medical treatments.
The COVID-19 pandemic has had a serious impact on everyday life and influenced the world we live in. The treatment for this type of virus can be found against humanity's changing circumstances due to it; thus, many people are reaching out with their requests for assistance from governments or companies that may provide them aid if needed. 
This situation affects those who have been infected and includes family members caring primarily about themselves as they wait anxiously by watching over loved ones during these troubling times C Finally, there needs to come to an end soon. Hence, everything returns to normal before anything else happens.
The ownership of the Latinx Company fell by 32% due to its vulnerability to the consequences of COVID 19, which are unexpected events difficult to control. Electronic commerce runs algorithms to make product recommendations for consumers according to their preferences.
However;
Among the most relevant areas of knowledge are finance and operations. Public sector companies require financing to manage efficiently. However, it is difficult for a government to make an effort to guarantee this type of financing and help these companies advance.
The commercialization of innovations derived from technology implies a large investment, which is easy for the private sector commercialization since these companies have the required financial incentives.
The commercialization and the financial aspect are just aspects that these companies and their workers face going hand in hand with technological advances. Therefore, here are some suggestions so that, as a manager and worker, you can face these difficulties and benefit from digital innovation, avoiding falling into ethical and operational errors. Thus we will be experts innovating technologically.
Why Technology Makes Small Businesses Better?
Form a culture of innovation in the company.
Implement responsible AI through which ethics experts are hired, review board formation, and execute mitigating methods during the initial phases of product design and execution.
Expand professional development programs for all staff, taking ownership of constant learning.
Find ways to expand test projects across the company.
Concerning the technical labor sector, expand your geographical opportunities. This way, you will cultivate remote or hybrid work.
Transform the stages related to public procurement.
Use evidence-based evaluation to establish the efficiency of new projects.
To avoid greater risks when launching the innovation, carry out pilot projects.
Implement partnerships with higher education or organizations that provide personalized learning. Also, use programs where current and future certified staff is trained.
In terms of data collection and analysis, develop standards for everyone's understanding. This will improve the AI ​​algorithms.
Related to information security, Bear Technologies is a managed services provider offering smart solutions to modern workers.
In this way, you can control and keep your data safe. Located in Texas, they can help your company with its variety of services such as cyber security, managed IT with help desk support, IT consulting, compliance management, metro Fiber Internet, cloud service, among others.
Frequently Asked Questions 
How can a small business benefit from the technology we have today?
It is protecting your financial data and any information that is patent and can give rise to competitive advantages. This will keep your ideas away from the competition.
How are small business owners using technology to improve their business?
Technology connects with your customers through social networks, forums, blogs, and e-mails. This is how they get suggestions that are sometimes beneficial.
How are new technologies having an impact on companies?
By making your commercial elements easier and more effective, new technologies put an impact on companies.
What are the 3 benefits of technology for small businesses?
Agility and improved business operation.
Automation and increased productivity.
Better customer experience and decision-making.
What are examples of business technology?
Computers and software.
Telephone communication and networks.
Accounting system and inventory control system.
How do small businesses use technology?
They use it to establish a greater connection with their customers. They give their opinion about the company and, if necessary, implement them immediately.
How has technology improved companies?
By increasing the flexibility of deadlines and advancing technology improve companies.
How do changes in technology affect companies?
Technology affects companies by facilitating sales, communication, purchasing, manufacturing, advertising, and increasing productivity.
Bottom Line
Now, the technological applications, according to different reports of the companies that practice them, greatly benefit each company. It helps them grow and improves their relationships with customers. You obtain relations with customers, data, and information of relevance to the business from this relationship.
And, if you are afraid of change of innovation, consider these suggestions above to overcome this fear and the difficulties of innovating in companies.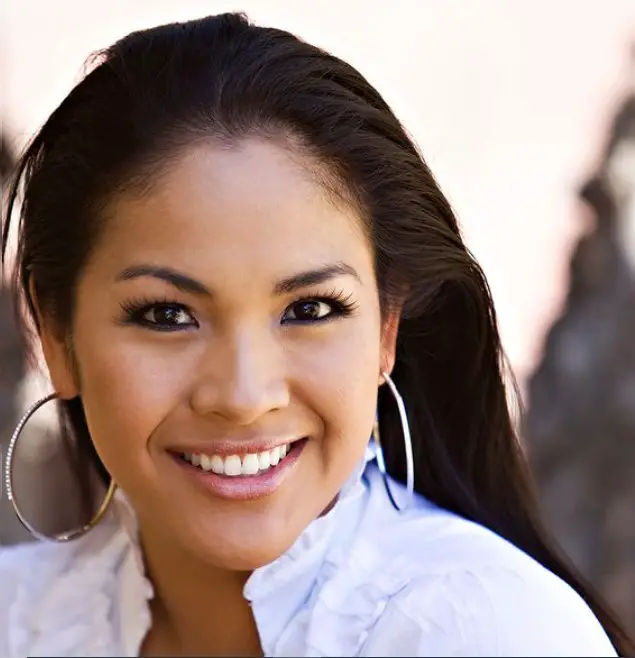 I am Lavinia by name, and a financial expert with a degree in finance from the University of Chicago. In my blog, I help people to educate by making wise choices regarding personal investment, basic banking, credit and debit card, business education, real estate, insurance, expenditures, etc.