Disclaimer
Information presented on this web page is intended for informational and educational purposes only and is not meant to be taken as legal, financial, investment or tax advice. We do not accept any responsibility for any trading or investment related losses. Please review our disclaimer on before taking action based upon anything you read or see.
Federal legislation requires that all transactions be recorded accurately in a bank or other financial organization. The California Consumer Privacy Act, or CCPA, on the other hand, is a law that protects consumers' personal information and data and gives them rights regarding every aspect of it, like access to that data, to delete it, and even refuse its distribution. Both these policies are fundamentally opposed to each other. But what can a consumer do?
Many people nowadays want to delete their bank transactions because they're buying something illegal, or they want to hide a purchase from their better half or the bank or law enforcement agency because they're looking into the bank account for some reason. Many want to buy something expensive without getting their family involved or are uncomfortable sharing their financial situation with anyone. For all these reasons, people want to hide their transaction history or at least want that to be not easily accessible.
If you are one of those looking to delete the transaction history from the bank permanently, then let me tell you shortly that it is impossible. The answer to why is that, as an example, suppose you withdrew $1000/- in cash from your account.
Two transactions will take place. The first is a $10,00/- credit to your account, and the second is a $1,000/- credit to your bank's cash account. As a result, removing one transaction implies the removal of the second, which is impossible under any circumstances.
This is because your bank statements serve as a record of what you did during that cycle. As the bank generates the transactions automatically, you cannot remove them.
Statements are legal documents because they are used in court and can be called a witness in a civil or criminal suit. They cannot be changed in any way, just like any other legal document.
Nowadays, almost every bank provides the option of online banking and has an app. The problem with the phone app is that anyone can compel you to open your phone and click on the app, and scroll through your transaction history easily.
Due to this, the breach of privacy has become even easier, and more and more people want a solution. For this, a few banks give the option of deleting the history just from the app temporarily. It is not visible on the app, but the record is safe with the bank.
Following are the steps to follow to delete your bank transaction history.
How to Delete your Bank Transaction History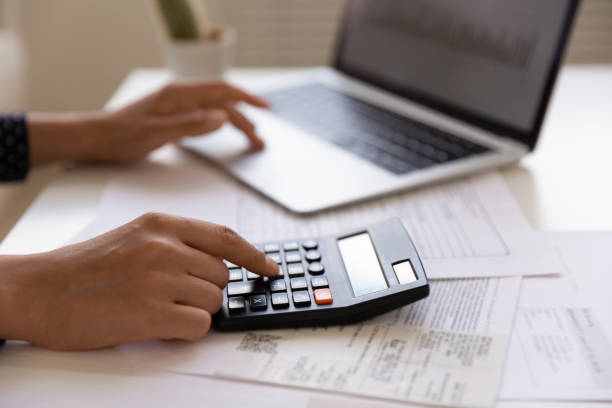 Log in to your online banking account.
The first step is to open your phone and then the app of your bank and then log in to your online banking account.
Find the transaction you want to delete
Click on the history tab and scroll down to find the transaction you want to delete.
Click the drop-down menu next to the date of the transaction
After finding the transaction, you want to delete, click on it. After that, click on the drop-down menu next to the transaction date.
Select "delete this transaction."
Click on "delete this transaction" to delete the selected transaction.
Choose whether or not to save your changes.
Next, the app will ask you to choose whether or not to save your changes.
Confirm your decision to delete your transaction
Click on "confirm" to delete your transaction
Go to your checking account to verify that the transaction is gone
After deleting the transaction, you can reconfirm it by checking it again in the history and verifying that it is gone.
Frequently Asked Questions
How can I keep my bank transactions hidden from my parents?
Your bank accounting should be paperless so that bank statements cannot be mailed. Your parents have no right to your account statements if they are not joint account holders. If they are, you must open a separate account.
Can we get rid of the bank statement?
You can delete an entire bank statement or individual statement lines. You can also choose to delete any transactions that were reconciled against the statement lines.
Expert Opinion
If you want to keep your bank transaction history private, you can delete the app from your phone so that no one can freely look through the details of your transactions. Another option could be to close down your bank account from the bank.
Still, if you have a legal issue, you should know that transactions can never be permanently deleted, and after court orders, the bank is forced to show your transaction details. Other than that, If you don't want someone, such as your spouse, to see what you spend your money on, don't use credit or debit cards.
Instead, use cash to ensure that no spending record is kept. As far as bank statements are concerned, If you want to avoid seeing a transaction, ask your bank to run a transaction history printout starting from the next date or ending before that transaction occurs. You can also request a history of only deposits or withdrawals. 
Conclusion 
It's a good idea to delete your bank transaction history if you risk a privacy breach. Whether it is something private that you have bought and do not want your spouse to see or you have bought something very expensive, in any case, make sure you're sorted.
References