Disclaimer
Information presented on this web page is intended for informational and educational purposes only and is not meant to be taken as legal, financial, investment or tax advice. We do not accept any responsibility for any trading or investment related losses. Please review our disclaimer on before taking action based upon anything you read or see.
From beginners to professionals, you should know the fees you have to pay for cryptocurrencies if you deal with cryptocurrencies. As the popularity and value of Bitcoin rise, Bitcoin ATMs are one of the easiest and quickest ways to purchase it and other types of cryptocurrencies. Bitcoin ATMs are becoming popular among people so that they can be more accessible worldwide. So for better preparation of you to use bitcoin ATM, we are clarifying all about Bitcoin depot fees so keep on reading the informative article.
What is the Bitcoin Depot Fee?
It can be defined as the fee you have to pay for purchasing Bitcoin and other cryptocurrencies. The alternatives to cryptocurrencies have ATMs that offer a flat 6.99% transaction fee and are at the top of the coin purchasing or selling price.
Critical features of Bitcoin Depot fees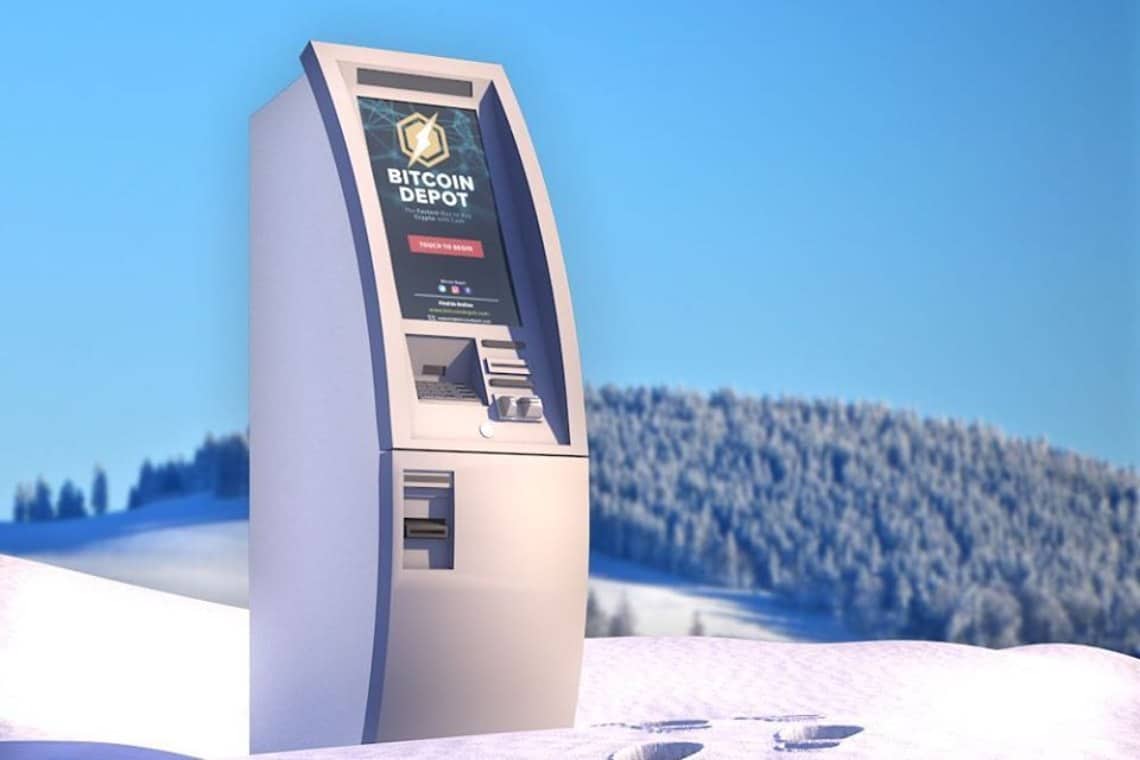 All types of fees are involved in the price of bitcoin sold.
The fee for all types of cryptocurrencies is 2.99% on all CoinFlip Bitcoin ATMs.
The Bitcoin blockchain charges its changing fees provided to network miners as payment for doing transactions. 
Critical features of Bitcoin ATM
Fast, easy, and secure
The digital currency offers physical features with Bitcoin depot! You can easily create and verify your account in a minimum time. On the other hand, other online alternatives might take weeks to process for your account's approval and sometimes need a pile of documents.
Direct customer support
The companies offer excellent customer support, as you can call directly or text at (678)435-9604 or e-mail Support@BitcoinDepot.com.
Security
Bitcoin depot does not require crypto ownership, as the transactions you make through cryptocurrencies are more secure, and you can opt for the crypto wallet of your choice.
Convenience
Bitcoin Depot is one of the most accessible and most convenient options to buy and sell all kinds of cryptocurrencies. You can get over 30,000 crypto ATMs in approximately 45 states in less than a minute.
Multiple options for cryptocurrencies
Bitcoin Depot offers you multiple options to purchase and sell various types of cryptocurrencies.
Instant response
You don't have to stress out and wait to hit your Bitcoin wallet, as the transactions made through these currencies are immediately processed, and you are ready to buy Bitcoin instantly.
Fee charged by Bitcoin ATM
According to the data given by Coin Radar, 8.4% is the Bitcoin ATM fee for purchasing cryptocurrency. However, many Bitcoin ATM companies do not offer any fee structure. That means that the data should be tilted.
Some companies are liable to charge a fee more significant than 25%, especially on Bitcoin ATM transactions and others charge a fee between 10 to 15 %. 
The good news is that Flip Coin offers guaranteed lesser fees in the market of cryptocurrencies. Moreover, when you use our Bitcoin ATMs, the package includes all costs in the original price of the cryptocurrency sold. You should also remember that you should have more funds in your account because Coin Flip Bitcoin ATM does not accept $1s to cover the fees. This will add to your cryptocurrency purchase account and will be available to your wallet.
Working for Bitcoin Depot
Create a Digital wallet
It will help if you remember having access to your account, known as a digital wallet, where you will store your coins.
Sign up and verify your account
At one of your ATMs, sign up with Bitcoin Depot. You have to enter your phone number to verify your identity when buying less than $250 in any case.
Insert cash
While choosing BTC, LTC, ETH, you should enter your wallet address and deposit cash, and when you finish, enter finish".
We send coins
Once your purchase is completed and verified then we will send you coins in your wallet at your provided address.
Conclusion
To wrap up the informative article on Bitcoin Depot Fees, I recommend that you use limited orders and bank deposits if you want to keep your fees low as a rule of thumb. Because using the bank wires to increase the funds in your crypto account, making transactions with the credit or debit card, and using the market orders can lead to higher fees.