Disclaimer
Information presented on this web page is intended for informational and educational purposes only and is not meant to be taken as legal, financial, investment or tax advice. We do not accept any responsibility for any trading or investment related losses. Please review our disclaimer on before taking action based upon anything you read or see.
Credit cards are not only a great way to build credit and gain flexibility when making purchases, but they also allow you to reap great rewards if you find the best cashback credit cards.
Today, the financial market is highly competitive, with hundreds of bank and card options. For this reason, banking institutions offer various benefits and accessories to customers so that they can apply for a credit card with them. One of the most popular offers is cashback, which gives you money back when you shop.
However, finding the card with the best rewards can be challenging with so many refund credit card options available.
What is Cashback?
It is essential to understand precisely what these types of cards are and how they work. In a nutshell, cashback is a value provided by a finance company depending on transactions made with the card.
Depending on how many transactions you make, certain credit cards may provide a predetermined reimbursement. Others will compensate you with a portion of your total costs. You may be able to utilize the cashback to pay down a portion of your credit card debt. In rare situations, you may even ask the commercial bank to give you a check for the sum of the return.
Best Cashback Credit Cards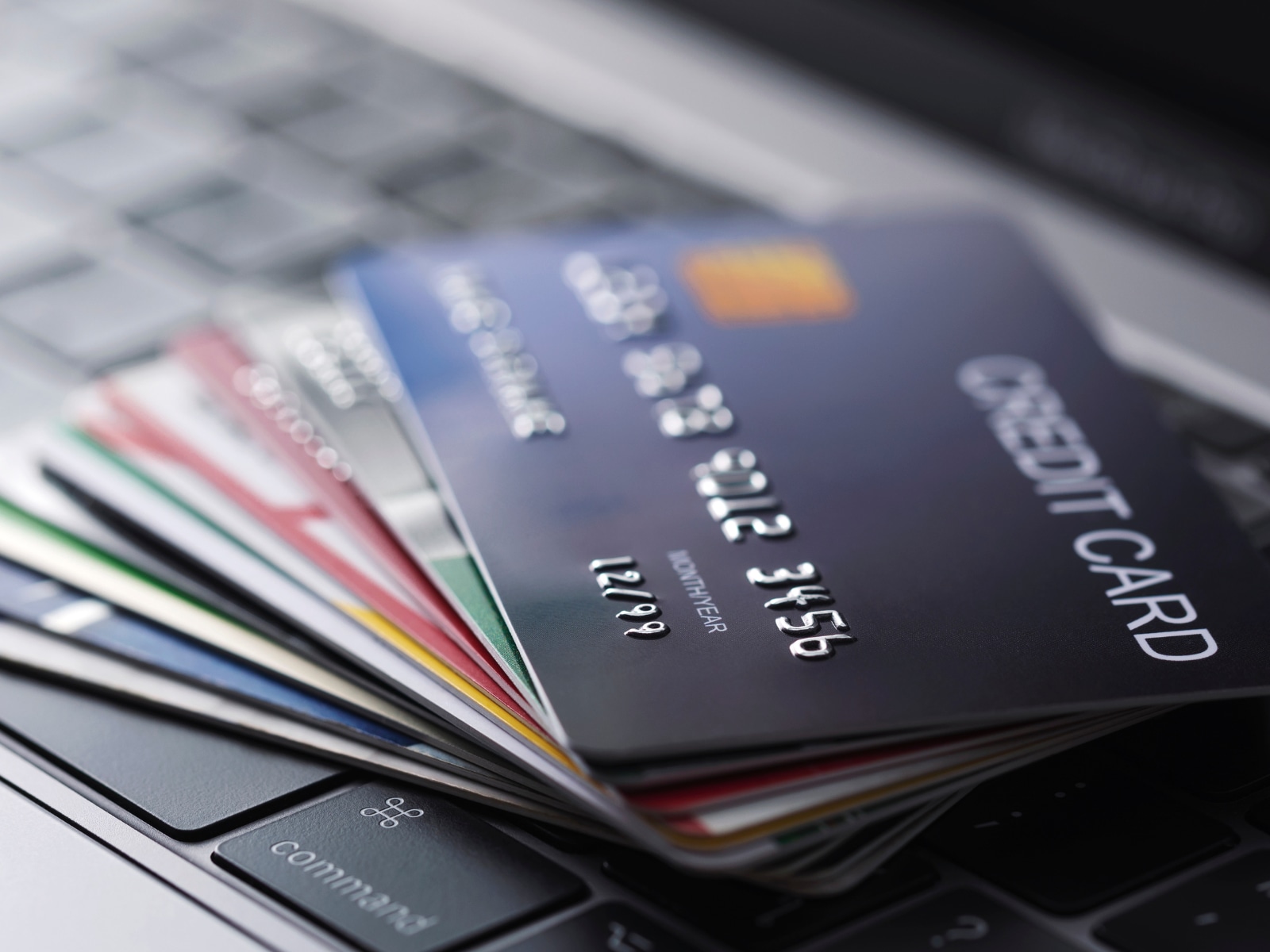 Cashback cards stand as the most straightforward and most practical option to take advantage of your credit cards. All you have to do is make everyday purchases, typically with the card, to receive back a portion of the amount spent and use it as you wish.
This is also an excellent alternative for those who do not have the patience to accumulate miles. Some options offer 2% cashback on any expense, or even more at partner stores, in addition to benefits such as fee waivers and VIP lounges.
Furthermore, if you want to earn money using your credit cards and get paid a commission, you need a cashback or credit card with rewards. Our list of the best cashback cards highlights the best options that pay you back a percentage of what you spend. Come along!
Chase Freedom Unlimited card
Capital One Spark Classic Credit Card
Discover it Cash Back card
Bank of America Cash credit card
Blue Cash Preferred Card by American Express
C6 Bank Credit card
Chase Freedom Unlimited card
Chase Freedom Unlimited stands as one of the best credit cards on the market. To be approved, you will most likely need a credit score in the 670-850 range. It has no annual fees, and the regular APR varies between 14.99% and 23.74%.
You may also qualify for other benefits if you have excellent credit, such as a 15-month initial purchase and balance transfer APRs for 0%.
The Chase Freedom Unlimited card offers a $ 200 cashback bonus after you spend $ 500 on purchases within the first three months of opening the account. After that, it offers unlimited 1.5% cashback on every purchase, with no restrictions.
You will need a Social Security number or ITIN to apply for the Chase Freedom Unlimited card.
Capital One Spark Classic Credit Card
Spark Classic from Capital One is a significant rebate card. By getting it, your credit score can be "fair". That is, you have a limited credit history or have had a credit card or other credit product for less than three years (including students, new residents in the United States), or authorized users of third-party credit cards.
It does not charge an annual fee, its variable APR is 26.99%, and you can get an unlimited 1% refund on each purchase for your business, without a minimum to redeem.
This is a great card to build your credit if you use it responsibly.
Discover it Cash Back card
One of the greatest refund credit cards is the Discover it Cash Back card. To be accepted for the card, you'll need a credit rating of 670-850. There is no additional charge on this card, and the promotional APR for transactions and debit transactions is 0% for the first 14 months. The standard APR ranges from 11.99 percent to 22.99 percent.
There are three levels of rebates on the Discover it card. At select particular sites, you will get a 5% return; the classification of these venues varies every three months. Discover determines the kind and informs you so that you may get a 5% refund. Eateries, for instance, may account for one-fourth of the total, while filling stations or groceries could account for the remaining quarter.
On transactions that do not fit within the class, you will get an unrestricted 1% reimbursement. In addition, at the conclusion of your first year, Discovery will instantly double whatever cash back you've earned.
To enroll for the Discover it Cash Back card, you'll need your Social Security number.
Bank of America Cash credit card
You'll need a credit rating of 670-850 to be eligible for this rewards credit card. For the first 12 months, Bank of America provides a 0% promotional APR on acquisitions and debt transfers. The usual variable yearly marginal rate from 13.99 % and 23.99 % will apply to the transaction period.
You will receive a 3% reimbursement in one sector of your choosing, a 2% return in groceries and bulk clubs, and an infinite 1% reimbursement in all other categories.
The reimbursement always expires, and if you're a Priority Rewards member, each transaction will earn you around 25% and 75% extra points.
Blue Cash Preferred Card by American Express
The American Express Blue Cash Priority Card is one of the greatest credit cards available. To qualify for this card, you'll most likely need a credit rating of 670 to 850. For the very first 12 months following account creation, American Express provides a 0% promotional APR on transactions and cash advances. After that, your adjustable APR will range from 13.99 percent to 23.99 percent.
You will receive a $250 incentive after completing transactions of $1,000 or more during the first three months. You'll also receive tiered reimbursements depending on your purchase categories. Additionally, you'll receive a 6% reward on streaming memberships in the United States and a 3% reward on transportation expenditures including parking areas, trains, taxes, and shuttles.
In addition, for the first $ 6,000 spend yearly in US supermarkets, you'll receive a 6% return, followed by a 1% refund. In addition, you'll get a 3% reward at US gasoline stations and a 1% return on all other transactions.
It's important to bear in mind that the Blue Cash Premium card carries a $95 annual charge. As a result, ensure sure the returns you get each year cover that cost.
If you want to register for one of American Express' credit card payments, you'll need an SSN, ITIN, or a foreign passport.
C6 Bank Credit card
The C6 Bankcard is also a great credit card for anyone who wants to get part of the amount paid for their purchases back. It automatically offers cashback to its customers, where it is possible to exchange the amount spent for the balance on the account. You can do this with the Atoms program. 
It is also worthy of note that the amount received back is determined according to the number of points that you accumulate over the days.
Frequently Asked Questions
Is Cash Back Credit Card worth it?
The Cash Back Credit Card is worth it due to the benefits highlighted above.
What is meant by 100% cashback?
100%cash back entails an offer where you get a limit of the maximum possible amount.
Is it better to get cashback or points?
Both solutions have advantages and disadvantages. Cashback is simple to use and may be used in a variety of ways. Points, on either hand, provide for a larger satisfaction per dollar invested, and also paid vacations.
Which credit card has maximum offers?
The Chase Freedom Unlimited card has maximum offers
Which credit cards have the most cashback?
The following credit cards have the most cashback:
Chase Freedom Unlimited card
Capital One Spark Classic Credit Card
Discover it Cash Back card
Bank of America Cash credit card
Blue Cash Preferred Card from American Express
Is cashback on credit cards worth it?
Cashback on credit cards is worth it due to the benefits earlier highlighted.
How many credit cards are too many?
There is no acceptable number of credit cards that are considered too many. Thus, it is best only to get the cards that you need per time.
What cards give 2% cashback?
The following cards give 2% cashback:
Wells Fargo Active Cash Card
Citi® Double Cash Card 
Alliant Cashback Visa® Signature Credit Card
Capital One Spark Cash
What is the best cashback debit card?
The best cashback debit card is the Discover Cashback Debit Card.
Do rich people use credit cards?
Rich people use credit cards to pay for their daily expenses.
Can I use the cashback to pay the credit card?
Yes. You can use the cashback to pay a credit card upon utilizing the proper steps.
Conclusion
In conclusion, for those who like to use their credit card a lot, choosing an institution that returns part of the money you spent can make all the difference at the end of the month.
Cashback programs are intelligent ways to bring in customers that can benefit both banks and consumers. The good news is that several institutions on the market offer this type of benefit with several card options, each with different characteristics, for all consumption profiles as highlighted above.