Disclaimer
Information presented on this web page is intended for informational and educational purposes only and is not meant to be taken as legal, financial, investment or tax advice. We do not accept any responsibility for any trading or investment related losses. Please review our disclaimer on before taking action based upon anything you read or see.
Why do Apartments ask for Bank Statements? Renters frequently feel their privacy will be violated when bank statements are required for apartment applications. So, we've put together a quick guide to walk you through everything you need to know about this practice so you can decide whether you feel comfortable with it or it's time to look for a new place to rent.
As long as it is admissible information, landlords are permitted to request anything showing your capacity to pay your rent on time each month. You do, however, have the same right to refuse the request. For apartments, bank statements work as evidence of income.
If you are self-employed, your landlord will likely ask to see deposits as proof that you are making the amount of money you claimed to be making on your rental application.
To verify that you didn't fabricate your pay stubs, a corporation will check your bank account to see whether you are genuinely employed there.
Although you shouldn't be required to submit your bank statements with your apartment application, you should be aware that the landlord reserves the right to rent the flat to anybody he wants, which could result in someone else winning the place.
Your bank account number is the only "additional" information your landlord will see in your statements in addition to your activities. It is safe to show your bank statements to the landlord because there are many places where he will acquire this information, including your payment checks, so it is essentially nothing new for him.
You can afford to rent the flat but are hesitant to present your bank statements. You can always provide the following documentation to demonstrate your financial stability.
Why do Apartments ask for Bank Statements?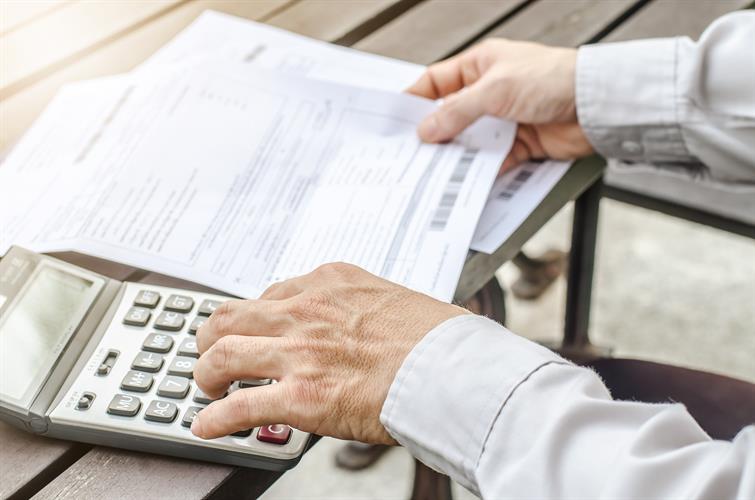 You pay a large deposit upfront.
Landlords will likely want your two or three most recent bank statements if you're a full-time student, unemployed, or rely heavily on a changeable source of income. They will only look at the bottom line of your accounts. They have no concern about the amount of income you are bringing in.
Your rent is a little higher.
Renters with low incomes in the US struggle mightily to balance the cost of housing with another essential cost. The median renter among families in the bottom 20 percent of income spends more than half of their monthly turnover on rent and has less than $500 left after rent.
There are more Rules and Detail.
Landlords may want references and documentation proving your responsibility and ability to pay rent before renting a home.
Basics about your residence. I will know about the place of employment.
A letter outlining your annual revenue from your employer
A bank statement that shows you have enough cash on hand to cover your rent for a few months, that you haven't recently had a check returned for "non-sufficient funds," or that contains information for a credit check.
A co-signer or guarantor. He is the person who agrees to pay your rent in case you cannot or in case you leave the city or country.
References the names and contact information of persons who know you and can affirm that you would be a decent tenant – for example, prior landlords or friends) (the names and contact information of people who know you and can confirm that you would be a good tenant – for example, former landlords or friends).
Future renovations are included in the price.
Every homeowner knows that improving a rental property is a fantastic way to boost the home's value. It increases the quality of life for the residents. When it comes to rentals and renovations, the work done to enhance your home can help you attract and keep high-quality renters while also ensuring you earn the best rental returns.
Renovations are one preventative measure to deal with these possible problems because things break in rentals. As an illustration, hinges stiffen, pipe joints start to leak, flooring ages, fittings and fixtures deteriorate, and appliances break. Frequently, the longer you wait to address these problems, the more expensive they are to resolve.
By remodeling a rental, you can cut down on the money of ongoing maintenance required, eliminate those late-night callouts, and deal with possible problems up front, saving yourself time and money.
You might have to pay for parking or Amenities.
Parking is crucial for tenants who own automobiles. Off-street parking is preferable, but you'll find it simpler to rent your unit quickly as long as a tenant has a spot to park close by. Parking is usually more of a problem if you rent in a city. in some contract agreements, a monthly parking fee will be charged to the Residents.
You're paying for a bit of peace of Mind.
A lifetime of security and stability is offered by purchasing a home in a neighborhood like East Ridge at Cutler Bay. In exchange for securing their home and receiving priority access to a comprehensive continuum of care, residents pay an entrance fee.
Repairs or Renovations will be included in the rent.
Repairs are typically one-time fixes that maintain the state of your property. While price is not a deciding factor in making a repair or an enhancement, repairs are frequently quick and cheap.
Simple maintenance tasks like clearing a shower drain or fixing a hole in the wall can count as common repairs. The majority of repairs, according to the IRS, don't significantly increase the value or lifespan of the property. The fix only keeps the house in its present condition.
The monthly management charge often includes maintenance costs. It might entail clearing the common areas, shoveling snow, and raking leaves. If a specific repair is required and the expense deducts from the reserve repair money.
The building has good security measures already in place.
It is always a good idea to take appropriate security steps to ensure that your tenants and their property remain secure, even though most of your obligations revolve around how and where you distribute keys and what security measures you implement into your property. Renters are more likely to choose a property if they believe it will offer the security they require.