Disclaimer
Information presented on this web page is intended for informational and educational purposes only and is not meant to be taken as legal, financial, investment or tax advice. We do not accept any responsibility for any trading or investment related losses. Please review our disclaimer on before taking action based upon anything you read or see.
This type of online store can use business models that are tight and with small workforces. In this way, it will serve both national and international markets. This will increase your profitability even more than expected in classic accessory retail stores. But when an online business starts, it experiences various challenges such as distribution and finding suppliers that can quickly meet the continuously increasing demand. In this guide, you will learn how to start an accessories business online. 
It's not simple to run a small business. You require enthusiasm and determination to keep you up when you are deeply familiar with sourcing and taxation papers. So be sure you are enthusiastic about what you are doing and desire to achieve before making any time or monetary investment.
Digital platforms provide the opportunity to create online stores, and in this article, we will tell you how to start an accessories business online.
How to Start an Accessories Business Online
Establish the organization and to register in your state
It is essential to register your business as legal in your state, even though it is largely conducted. To make this registration easier, take into account the form of organization of the sole owner. It will do this if you are not concerned about financial and legal liability protection.
But if you are interested in protecting personal liability due to debts and other business obligations, take into account the organization form of the Limited Liability Company (LLC).
Process credit cards to get an online merchant account
Online sales may be mostly credit card transactions, and remember that online and traditional businesses must register with a business account provider that allows you to access credit card networks.
Many of these business account providers specialize in serving online businesses.
But before deciding which provider to choose, we recommend that you compare the prices and services of various providers.
In an electronic commerce platform, proceed to create a website.
For this, you will need specialized e-commerce software with a payment gateway, a product database, a webmaster interface, a buyer's interface. These are the marketing elements necessary to make a complete online sales transaction. Business accounts have some options available to select when they purchase a shopping cart package and make savings.
Such alternatives are also available to small business owners. You are encouraged to shop around and find products based on your current needs, budget constraints, and future growth plans.
Read more: How to Start a Shoe Business Online.
Make contact with suppliers and distributors.
Interact with them using a business letter and save your primary inventory. When it comes to obtaining and shipping inventory, inquire about third-party solutions, and it will keep you very efficient. To reduce inventory maintenance costs during the initial stage, find out which suppliers are willing to receive small batch orders and proceed to ship as quickly as possible.
To ensure good service to your target market, research a fairly broad industry as a distribution partner. For small businesses, good distribution services are provided by large companies like FedEx and UPS. However, small companies with ambitious growth plans can offer you more attractive terms.
Offer your new business online
To maximize the effectiveness of your marketing dollars, use environment-sensitive ad placement services. For example, use placement services like Google AdWords. Distribute the ads on different websites aimed at your targets, such as online fashion magazines and parenting magazines.
Give out coupons and spread the word about your new business using social media platforms. In this way, digital advertising will be promoted by word of mouth, which will allow the motivation of visits for the first time.
Another fundamental feature of creating online product reviews is having your customers' opinions in real-time, knowing their stories, whether they are disappointed or satisfied with the product purchased.
Make a solid business plan
Build a perfect business plan for your accessories store and business cards indicating whether it will be an online store, a kiosk in a shopping center, or a brick-and-mortar business.
Use a business plan template 
The business plan requires the cost of running a profitable accessory business to be reflected, whether you will be applying for business loans, and what is required to make a profit.
Deploy the marketing plan 
Make a study of your company through a SWOT. Take your store's results and compare them to your competitors.
Promote store
To promote and qualify your store, you must identify the best methods with prior knowledge of the purchasing behaviours and tastes in accessories of the possible ones in your target market.
For example, suppose you determine that your prospects decide to buy based on tutorials located on fashion blogs or video-sharing sites. In that case, you can create online tutorials on using your accessories with different clothing styles and post them on a blog. This way, you will obtain an ideal client and potential clients.
Create or purchase your accessories 
Proceed to create or purchase your accessories, depending on your business plan. There are two options: either design them or buy them from fashion accessory wholesalers or jewellery designers.
Research accessories wholesalers
Do proper research on accessories wholesalers and designers online. Your accessories should be remarkable and possess a certain taste for your target market.
Concerning hair accessories, we recommend buying a great variety and large quantities, as well as rings, bags, earrings, bracelets, wallets, necklaces, belts, and scarves.
Complete business registration 
States have their regulations for doing business registration, taxes, licenses, and permits. Research the ones that apply in your state.
Just as you should, look into your state's retail tax structure.
Remember that sales tax is a requirement for your store, which must be added to the price.
Get license
You can get all this information from your state licensing department at the Internal Revenue Service or your local small business association. Regarding the requirements of new stores or spots, you can visit the administration offices of shopping centers.
Do other necessary steps
Starting a business requires different things you need to know, such as:
Cost of renting a kiosk at a local shopping center.
Underlying costs of online stores.
Wholesale prices for fashion accessories.
Cost of staffing your store.
Marketing materials and promotion of the business.
Competitor rates.
Target customers
Display, storage, and distribution of accessories.
Frequently Asked Questions
How much does it cost to start an accessories business?
The cost of starting a fashion accessories brand business is between 1,763 and 32,509. That is, you need less physical space than most industries for it. You can start the business from home, and you will even be more comfortable.
Is the accessories business profitable?
Compared to clothing, personal accessories at the higher end account for 30% of the global luxury market. Profits have a margin between 50 and 60%.
How do I open an accessories store?
Through this process:
Making a business plan that includes the cost of running the company and how the profits will be made, investigating the costs of leasing and online stores, staffing, wholesale prices, competitor prices, marketing and promotion, exhibition, storage, and distribution of accessories. Start developing a marketing strategy, promoting the business, creating or designing a wide variety of accessories, looking for wholesalers and designers, and investigating the state's legal regulations.
Is it profitable to sell mobile phone accessories?
Yes, profitable and competitive.
How can accessories sales be improved?
After purchasing and using online marketplaces, digital marketing becomes a formidable tool for this purpose.
How do I sell fashion accessories online?
One of the most popular ways to sell fashion accessories online is by using an Etsy store. So we recommend creating one.
Another way is by downloading the ThredUP app or placing exclusive parts on eBay and listing items on Poshmark.
Bottom Line
With increasing numbers of customers going online to buy clothes, shoes, and accessories, there was no better moment to start an online business. 
It's no wonder that ideal customers use their cellphones, tablets, and laptops more than they can get in their automobiles and travel to a brick and mortar store thanks to the convenience and safe online commerce.
Partnerships with other businesses are a great approach to develop your business. You can make a partnership, for example, with another business that sells apparel to give clients entire head-to-head equipment if you sell accessories.
Moreover, on your website, social media, and email, you may advertise items on a cross-sectional basis — making both partners benefit for themselves.
So, you can quickly get your online boutique up and running by combining your expertise, also, a robust business strategy, and a versatile eCommerce platform. So, start your business idea!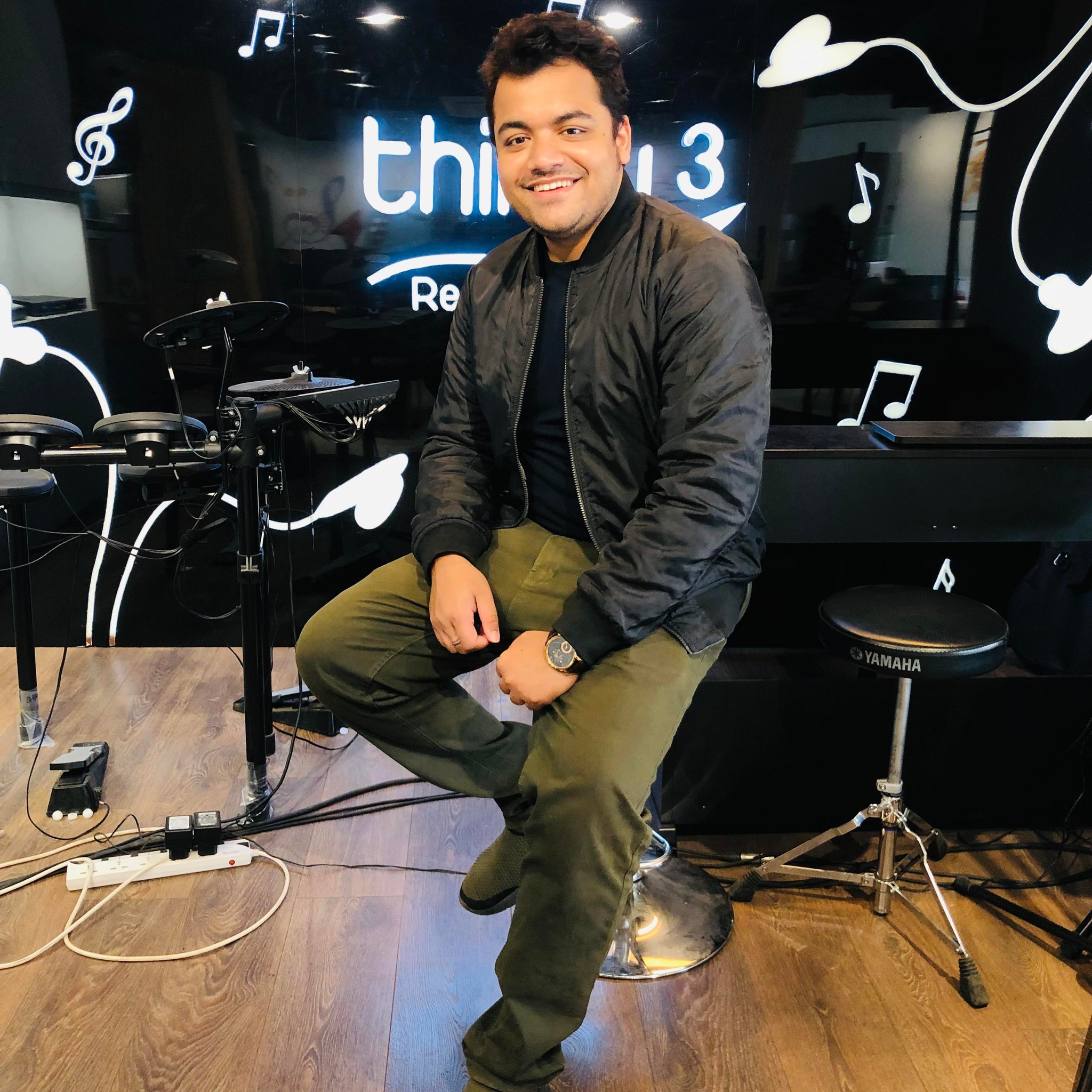 Hello! I'm Annan Bhadra, a financial specialist and passionate writer. I have always been captivated by finance and its potential to empower individuals and communities. My academic journey began with an O level from the British Council, where I studied Accounting and Commerce. I then pursued my A level, focusing on International Business, also at the British Council. My passion for understanding the global economy led me to East West University, where I earned a degree in Economics. These educational experiences gave me a strong foundation in the financial world and fueled my desire to help others navigate their financial lives. I'm always eager to learn, grow, and share my knowledge with others, so feel free to contact me for any financial advice or to discuss potential collaborations. Let's work together to create a brighter financial future for all!