Disclaimer
Information presented on this web page is intended for informational and educational purposes only and is not meant to be taken as legal, financial, investment or tax advice. We do not accept any responsibility for any trading or investment related losses. Please review our disclaimer on before taking action based upon anything you read or see.
If you're looking for a way to make money from home, starting your own online clothing business may be the perfect solution. If you love fashion and enjoy designing clothes or picking out new trends, starting online clothing business can be a great opportunity.
The first step is deciding what type of product you want to sell and where to get it made. You can also research how much other people are charging for similar items and set your prices accordingly.
Once that's done, all that's left is marketing! Remember not to spam your potential customers with too many ads because they'll unsubscribe from your list if they feel overwhelmed by the number of messages coming their way. This blog will discuss how to start an online clothing business from home. 
Nowadays, the business of selling clothes is growing at a perfect pace as demand for the purchase of clothes online is very in, as selling online apparel is a very profitable business with revenue of 19 billion per annum.
Thinking about the online business and doing it in actual means are entirely two different things. It is easy to attract clients to your brand and become a well-known seller in the competitive market business. 
Therefore, if you want to discover how to start an online clothing business from home, this article will be very informative.
How to Start an Online Clothing Business from Home
If you plan to start your online clothing business, we offer you a few exciting tips to begin an online business of clothes from home. It is a somewhat complicated process, you will need to put in your efficient efforts, but when you commit and follow up on these essential steps, there will be a great chance of success with your online business.
Online shopping is great as it varies from individual to individual liking and disliking, as 15 % of shoppers say they don't like online shopping and 6 don't like to shop at in-store retailers. Most people want to shop online every time. Here are 8 simple steps start an online clothing business from home.
Do your market research
Create a business plan
Find your resources
Build your platform
Find your domain name.
Label it
Spread the word
Manage your inventory
Now, let's dive into the detail of each step;
Do your market research
Before you start an online clothing business, you have to understand the demand for the products of your potential customers, your fashion, and target market, your competitors, price range, and delivery methods.
Market research is essential as it will support you throughout your process. It can happen that your competitors will be selling the same products as you are and selling the products at half price and offering 24 hours service. 
If you want to succeed in the market, you can interview your target clients to understand their needs and demands and ask what they think about your launched product.  
Create a business plan
Yes, you don't have to write a formal and successful business plan, but some documentation is essential during the initial stage of your online business. A business plan includes an overview of your business, the issues, problems, solutions, market analysis for options, execution, costs, and finances.
Your online clothing business will not need support or funding. You can only rely on finances and research. Once you determine your costs, you will be able to meet your margins, finding the margins of around 30 to 50 % by using unstitched and ready-to-wear clothing.
Learn More: How to Start a Clothing Business With Buying Wholesale
Find your resources
If you decide and create your products like gents' wear, including T-shirts, dress shirts, pants, and ladies' wear, you will need your material acquisition and production time in detail. If you don't try to produce your products from raw materials, you can directly contact the manufacturers.
You can visit your suppliers and choose enough stock carefully. If your supplier is abroad, you can contact us online.
Also read this post: How to Start a Shoe Business Online?
Build your platform
Most online stores sell their product through social media platforms like websites, Instagram, and Facebook to market their clothes. Building a site for your brand needs investment and knowledge.
For this purpose, you can hire a web admin to help with your project, and Websites advisers suggest some E-commerce platforms that allow you in your online business.
Email marketing tools are one of the excellent tools to reach your customers. Cart abandon Emails are a famous instrument for closing sales that convert into 9% of clients that consider going to your websites is a waste of time.
Promotions are also the best tool to get the customers to open Emails if it tends to have discounts.
Find your domain name.
Your domain name will reflect your business name and business goals for your available products. The domain name should be easy to remember, logical, and easy to reach, as shot names are better than long names. Also, confusing names are cumbersome to handle, and thus you will lose your prospective customers.
Label it
Your brand should be the best of its kind so that it keeps you different and unique in every way from your competitors, and the label is the best alternative to fulfill this purpose.
Labeling your clothes and accessories will help communicate the targets and values of your brand, quality, and creativity. Even if the product is not yours, you can label your product in the best way.
If the products sold online lack details, 20 % of purchases would fail to sell out, so you should be careful about the descriptions like labeling. 
Spread the word
To spread the advertisement of your clothing brand, you have to attract people to your website and convert it into sales. If you can research the target audience, you will know which platforms are best in the performance and which language you will communicate with them.
Manage your inventory
Managing your inventory is the best way to get success in your online business of clothing. Under stock means, unhappy clients that do not come back and overstock means financial loss. You have to check which products are in trend, how fast they are selling and always keep an eye on the number of sales.
You can use the software to upload your images of the products and save all data and information on the spreadsheets to save time and hassle.
Check-out is a big way to make money in online business, as 21 % of clients will abandon a sale if it is cumbersome.  
Benefits of Online Business
There are several advantages of doing business online as this process offers you safety in terms of time, saves your hassle, and ease in getting the products. The most important advantage of selling online products is the low barriers to entry.
Establishing the online stores will need a few days or a maximum of two weeks, and you will get the traditional environment to run the business online. 
Some of the benefits are as follows.
Online sales are growing.
In this advanced time, people are getting busier, and shopping in physical stores does not attract people more than before. The clients are searching for easy and fast purchase options with the element of comfort from their homes. 
Our research shows that 67% of the Millennial and 56% of Gen- Xers like to shop online at the brick and mortar outlets, thus opening a door for your target clients.
You are open to the market.
When you shop offline in the physical stores, the people see that you are exiting the store. But in online shopping, you are available to everyone around the world.  
People's preference for offline shopping is dwindling due to the growing popularity of e-commerce. The market share has steadily increased over time, and it now holds up to 27% of all sales across various industries.
Lower cost
You have to make more investments for the online business, but it will be less than the offline physical store.
No schedule
The online business is better than offline business as there is no set schedule and time; it is available for everyone. 
Read also What is Considered a Business Day for Banks?
Frequently Asked Questions
Is the clothing business profitable online?
Yes, the clothing business is profitable if it is online as it helps to increase revenue. Statistical data predicts that the apparel and accessories online retail sector will generate about 138 billion dollars in revenue in the United States of America.
Learn More: How to Start a Clothing Business with No Money 
How successfully sell clothes online?
Focus on one section of your wardrobe at one time, be prepared, and give yourself time. Be honest with yourself. Keep in touch with the season when you clear out. Check for your labels. 
How much does it cost to set up online clothes?
Establishing an online Clothing business can take a few days or a few weeks online; starting in a more traditional environment can take a long time with a much higher, more significant investment. Opening of clothes boutique needs 50,000$ to 150,000$ while most online clothing business models need less.
How much money do online boutiques make?
Boutique salaries currently range between, 26000$ to 53000$ with the top earners thusmaking114, 500$ annually across the United States. 
How do online stores make money?
Creating a website, promoting on social media apps, building an eBay store, setting up an Amazon seller's account, posting ads about the brand, participating in an online forum, understanding your customers, and remarketing using email lists. 
How do you create an online clothing store legally?
You may lawfully establish an online boutique by selecting a company name and structure, writing a business strategy, determining what to offer, and locating distributors. Create an online shop and set shop regulations.
Conclusion
Planning and starting an online business can be risky and gambling, but the online clothing business can be a good option; opting for several business models and upgraded trends that offer affordable prices will help you instantly start.
With a strong business plan and E-commerce perfect platform, there is no other way for your dreams to come true for your online line business for clothing.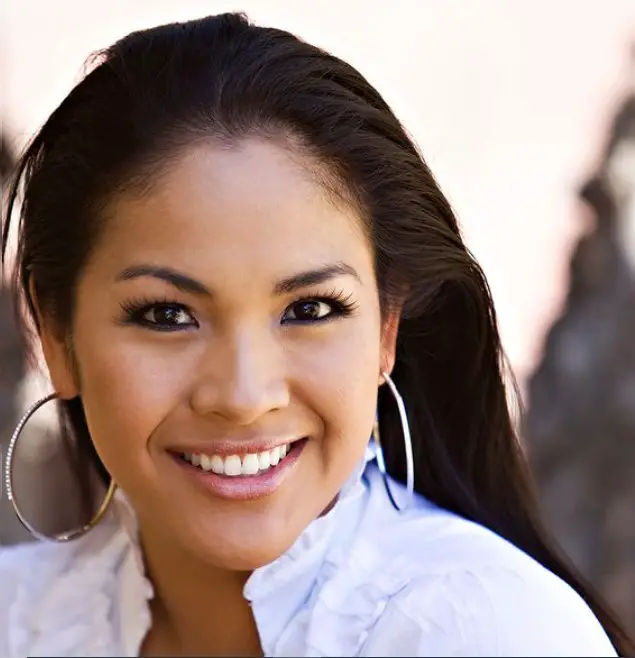 I am Lavinia by name, and a financial expert with a degree in finance from the University of Chicago. In my blog, I help people to educate by making wise choices regarding personal investment, basic banking, credit and debit card, business education, real estate, insurance, expenditures, etc.