Disclaimer
Information presented on this web page is intended for informational and educational purposes only and is not meant to be taken as legal, financial, investment or tax advice. We do not accept any responsibility for any trading or investment related losses. Please review our disclaimer on before taking action based upon anything you read or see.
The profit of any business depends upon its sale. As far as the sale of socks is concerned, it's a part of every person's life ranging from infant to the old. But there are already many brands of socks in the market. Starting a new brand could be successful only if it has some unique feature in it. For example, it may have better quality, or its price will be reasonable. Starting your socks business is a profitable idea, but you'll need to learn the market before you make a start. So, before starting, learn how to start a sock business. 
If someone has a proper understanding of the market, he may start his business. But it needs thorough learning about the design, pattern, material, design, and colours of the socks. All this is possible only through deep market research that's a time-consuming task. We've done this task for you.
After deep market research, we've evaluated a precise method to start a sock business. After that, you can start your business in the same niche by following some easy steps, as the later section gives. 
How to Start a Sock Business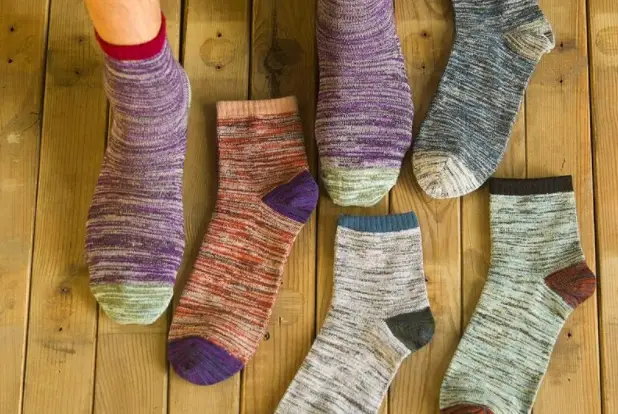 Start by Market Research
Thorough market research contributes a lot to the success of any business. If you start any business in a hurry, you may face remarkable failure. There are many advantages to such research. Some benefits of this task in business are given here. 
You'll learn the market trends
You'll understand the potential customers
It will teach you how to handle clients
You'll learn how to set up your business
You can estimate the funds 
You'll learn from where to purchase raw material
To learn all about the sock business, an insight into the market is necessary. So, never start your planned business without this step.
Make a Business Plan
A planned business is more likely to meet the target as compared to the unplanned one. This is because when you move with a sound plan, you know what to do after each step. Also, you make all essential arrangements for your planned business. But an unplanned business does not include all this. So, always try to start any business with a solid plan. 
The same is in the case of the socks business. Make a plan for your business. Include the following aspects in your plan. 
From where will you purchase raw material?
Who will be your customer?
What is your target market?
What is your plan for the extension of your business?
How will you manage to fund?
What will be the location of your business?
What will be the name of your business?
All these are some basic aspects that may lead you to remarkable success. But, then, when you move with a plan, you'll be clear at every step what to do next. So, try to make a proper plan for your socks business. 
Read More: How to Start a Clothing Business with No Money.
Choose Perfect Location
The perfect location is one of those factors that lead your business towards success. So, choose the location of your business wisely and precisely. Select such a location that is easy to trace for the potential customers. It should have enough space that you can fix your machines. Also, there should be enough room to store the socks in bulk. 
Purchase Essential Equipment
Once you have decided the location for your business, the next step is to buy essential equipment. For example, you'll have to purchase the following machines for your socks business with the power and water supply management. 
Socks knitting machines (Different versions)
Overlock machine
Socks setting machine that has an inbuilt boiler
Washing machine
Dryer
Trolleys
Extractor machine
Steam processor
Sock pressing machine
Packaging machine
These are some essential machines for starting a sock business. However, you may add any other tool according to your plan. 
Manage Raw Material 
The quality of your socks depends upon the quality of the raw material. That's called yarn. Different types of yarn are necessary for knitting the socks. Deal with some reputed sellers to purchase the following raw materials. 
Elastic yarn
Nylon yarn
Cotton yarn
Acrylic yarn 
Detergent
Keep in mind that if you fail to purchase good quality raw material, you'll fail to produce good quality socks. So, buy these items from any trusted company. 
Hire Professional Team
You can't process any business alone; instead, you'll need an experienced team of workers. Hire experienced and professional workers for your business. Introduce them to their duties and start your work. 
Make Your Business Public
Advertisement of your business is necessary to attract the maximum number of customers. So, invest in this project appropriately. 
We're living in the age of technology. As a result, people tend to purchase their favourite products online. Moreover, the current pandemic situations of Covid-19 have restricted most physical activities. So, in such an alarming situation, the online presence of any business is necessary so that people may approach you. 
To make your online presence certain, pay for the creation of a website for your business. Then, manage to put all the content of your business on that particular website. Once all content is there, hire an SEO specialist to do essential SEO. This thing is necessary to rank your business website in the search engine. Also, be active on all modes of social media for the effective running of your business.
Learn More: How to Start an Online Clothing Business from Home.
An Outlook of Socks Manufacturing Process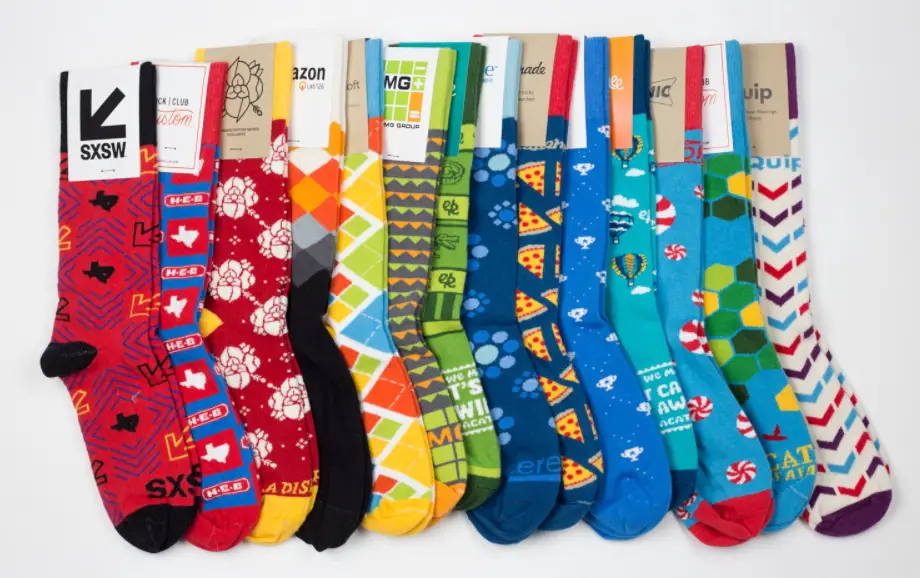 Here is a step-by-step introduction to the socks manufacturing process. 
Sizing
The first step is to select the size of socks. Next, select a proper design and size for the socks. Finally, select the appropriate machine for your required size and set it. 
Load the Raw Materials
After setting the machine for the desired design and size, load the machine with a suitable colour, raw material, and other essential knitting elements. 
Knitting
After the proper elements are loaded into the machine, the next step is knitting. Start knitting from the leg portion, the heel portion, then move to the foot portion, and finally, the knitting at the toe portion. 
Overlocking
After the knitting is completed, end the manufacturing of the socks by overlocking on the overlocking machine. 
Washing
After knitting, stitching, and overlocking, the socks go in the washing machine for washing. Use mild detergent to wash the socks. 
Drying
After washing, put the socks in the extractor to extract the excess water. Then dry them in the dryer. 
Examine the Socks
After all the socks are dried well, examine each pair. If you see any fault, reprocess them. 
Packaging
Once you've examined the socks, send them to the packaging unit. They'll pack them in the polythene covers. 
Now, socks are ready to go on the market.
Read more: How to Start a Clothing Business With Buying Wholesale.
Frequently Asked Questions
Is selling socks profitable?
Yes, starting a sock business is very beneficial as you can earn a handsome profit from this business. According to a survey, the average profit of a pair of good socks can be up to $10. So you can imagine the profit from this survey. 
How much money do you need to start a sock business?
Here is an estimated cost of a socks business. 
The minimum start-up cost for a socks business: $1763
The maximum start-up cost for a socks business: $32509
How do I start a sock business?
A thorough procedure to start a sock business is given in the above section. Follow this method to start your business in this niche. 
How do you promote socks?
Here is an idea to promote your socks brand. 
Use a relevant picture with each advertisement
Available in all lengths
Available in different unique styles
Very affordable price
Low-profit products
Available for people of all age
You can use the phrases mentioned above to describe your socks brand. It will help you to promote your business. 
How much should I sell socks for?
If you start a regular socks business, you'll aim to sell socks for $25 to $30. It will help you to earn a handsome profit within a reasonable price range. 
What company makes the best socks?
Here are the top eight brands of socks. 
Nike
Adidas
Missoni
Happy socks
Givenchy
Gucci
Alexander McQueen
Calvin Klein
How do you make sock designs?
Here are five steps to make your sock designs. 
Select the type and category of the product.
Select a color for your sock design.
Elaborate your logo idea with the designer. 
You'll receive a proof design from the designer within 24 hours. 
Confirm your order.  
Are Bombas socks made in China?
Bombas have their socks manufacturing plants in the following states. 
China 
Taiwan
United States
Can I sell used socks on eBay?
No, you can't sell socks on eBay as socks and underwear are restricted there. 
Conclusion
Starting any business requires some market research and a solid plan. Without these, you may fail in your business. A socks business can prove very beneficial for you as 70% of people use socks daily, no matter the weather. But it needs special attention to attract the maximum number of potential customers towards your brand. You'll have to work on some special features to reach maximum sales. We've discussed a thorough procedure to start such a business effectively. Follow this method to start your own socks brand.