Disclaimer
Information presented on this web page is intended for informational and educational purposes only and is not meant to be taken as legal, financial, investment or tax advice. We do not accept any responsibility for any trading or investment related losses. Please review our disclaimer on before taking action based upon anything you read or see.
The economic crisis around the world certainly does not allow for very expensive startups. This is quite valid, even for those who perhaps have a business idea that would enable them to start working for themselves, without bosses. The dream of many is often hindered only by the lack of money. This also applies to the simple opening of the business. To this end, we highlight the steps on how to start a clothing business with no money.
Furthermore, in a period in which losing your job has become much more accessible than finding it, starting your own clothing business despite not having a lot of money (or not at all) has become an almost obligatory choice. You can become successful as long as you take advantage of opportunities and implement the strategies that we have made available below.
How to Start a Clothing Business with No Money
To start a clothing business with no money simply follow the below steps;
Choose clothing styles
Analyze your suppliers
Understand your target audience
Create a Business Plan
Choose the sales channels well
Choose clothing styles
For those who are starting on how to start a clothing business with no money, it can be challenging to decide which models of clothing to start selling. Here, it is essential to plan a good diversification of your assortment to avoid being tied to a single product, for example, selling only actual men's shirts.
However, working all possible niches at once can generate a substantial purchase need for those just starting. Other than that, there will be little time to analyze so many competitors. This will also affect specialization in the market and customers.
A tip is that you focus on some niches of clothing and, as the business gains space, you plan to act with other styles.
Some options you can work with are:
Underwear – E.g., lingerie sets, underwear, which may include nightwear, such as nightgowns, pajamas, etc.;
Beach/swimwear – E.g., bikini, swimsuit, swim trunks, beach gown, etc.;
Fitness clothes – E.g., pants, tops, gym shorts, which may include clothes for particular sports, such as wrestling or yoga;
Basic clothes – E.g., jeans, linen pants, cotton shirts in primary colors;
Party clothes – E.g., party dresses, costumes, suits, etc.;
Urban fashion or streetwear – E.g., clothes for daily use or work;
Uniforms – E.g., reflective uniforms, aprons, chef's jackets, etc.;
Pregnant fashion – E.g., different styles of clothing, such as gowns, dresses, pants, etc. focused on serving pregnant women;
Plus-size fashion – E.g., different clothing styles, such as pants, blouses, jackets, shirts, and so on. focused on serving people who wear large sizes;
Evangelical fashion – E.g., different styles of clothing, such as skirts, blouses, dresses, etc. focused on helping evangelical people;
You can start with styles that you are most familiar with, and easier for you to reach suppliers and customers.
Analyze your suppliers
After choosing your niche of activity, it is essential to make a detailed analysis of suppliers. If you intend to sell items that you make yourself, this step is unnecessary. Otherwise, you will have to know exactly which stores can supply the products you want at competitive prices and in large quantities.
Investigate stores in your area (or online) that can sell good quality items wholesale. Always consider the supplier's reputation, product quality, process transparency, price, and company regularity.
Do not forget to require the invoice for all purchases, as you will have to declare each item sold in the future.
Understand your target audience
If you desire to sell clothes and exceed your customer's expectations, it is essential to know your target audience, the people who buy your product. It would help if you analyzed who the people who buy this product are, their expectations for the item, what they consider a good or bad purchase.
This vision will help you make better, customer-focused purchases. To get to know your customer, you can:
Visit physical and virtual stores that sell your product to understand how the customer buys and the stores position themselves for sales;
Do research targeted to your target audience;
Talking with suppliers to better understand the market;
Research which items are most sought after and best sellers in that niche.
Create a Business Plan
When working out how to start a clothing business with no money, the Business Plan is indispensable. As the name suggests, it is a way to plan the direction of the company. It organizes insights you've already had, such as the product sold and insight into the market and target audience. It also brings other additional and the essential information to your store.
A good Business Plan anticipates the business direction, bringing some points such as:
Store name – that is, your brand;
Products sold – the chosen category and also more details about each product;
Costs – the value of each item you will buy, in addition to sales operation costs (stock, employees, energy, telephone, packaging, etc.);
Price – the value that each item will sell to justify its costs and generate profit;
Invested capital – how much you intend to invest in the business to get it going;
Working capital – how much cash you will have to meet the business need during the first few months.
On the other hand, some business owners today have adopted MVP or Minimum Viable Product. This means they focus only on the most basic information to get the business off the paper and adapt other points according to the market dynamics and competitors.
Choose the sales channels well
When working out how to start a clothing business with no money, will you have a physical or virtual store or both? Knowing your audience well makes it easier to make that decision. The physical store can help you when building a more personalized experience for the customer. 
On the other hand, virtual stores, in addition to being cheaper, can help you sell worldwide and have data that help guide your marketing and sales strategy. If a superstar has 10 million subscribers across all platforms and publishes your webpage, only 10% – 15% of those who see it will connect, dependent on how appealing your post photographs and headline are. Only 0.1%of individuals purchase goods. You may earn up to 20% rewards by simply recommending their items via this scheme.
In addition, it is best to use cheap dissemination strategies. You will be starting a clothing business with no money, so you must use every penny strategically.
For example, in promoting the store, the less money is invested, the better, as it is possible to make it "famous" in your city through simple ideas. This may include distributing leaflets, sending a gift to local influencers, and, of course, using social media.
The result, here, will depend on the creativity existing in the message to be passed. If it connects with the target audience, any means of communication will have a good effect.
Read More: How to Start a Business in High School.
Frequently Asked Questions 
How much money do you need to start a clothing line?
The startup costs for a clothing line can vary across diverse types. A small-sized clothing line will require at least $500, a medium-sized line will need at least $1,000, and an extensive line will require at least $25,000.
How do I start my own clothing company?
You can start your own clothing company through the following steps:
Choose which clothing styles you will sell
Analyze your suppliers
Understand your target audience
Create a Business Plan
Choose the sales channels well
Can you make money starting a clothing line?
Yes. With proper planning and implementation, you can make money starting a clothing line.
Are clothing stores profitable?
Clothing stores are profitable. We recommend a minimum profit margin of 30% for your business to grow. As a general guideline for profit, materials should only count for 30 percent of the total cost of making your garments.
Without Stocking, On-Site 3rd Publish Drop-Shipping Of The Most Up-To-Date 100% Autonomous 3rd Linked Solutions On-Demand Drop-Shipping On-Site With Some Of the most Up-To-Date 100% Autonomous A-Z Linked Services Without Stocking.
How profitable is the clothing industry?
According to recent research, the profit margins for the clothing industry range between 4 percent to 13 percent. According to Global Industry Analysts Inc., leisurewear will reach $231.7 billion worldwide by 2024. 
How much money do you need to start a clothing business?
As earlier highlighted, you will need between $500 to $25,000 to start a clothing business.
How do I start a clothing niche line?
You can start a clothing niche line through the following steps:
Identify a market need
Create a business plan
Choose your target audience
Start making your designs
Choose a good logo and brand name
Start the process of marketing 
How much does it cost to start a small clothing line?
Starting a small clothing line will cost you at least $500. 
Conclusion
In conclusion, a clothing line comes with various merits. And if you desire to get started without money, the guide highlighted above will be indispensable for you.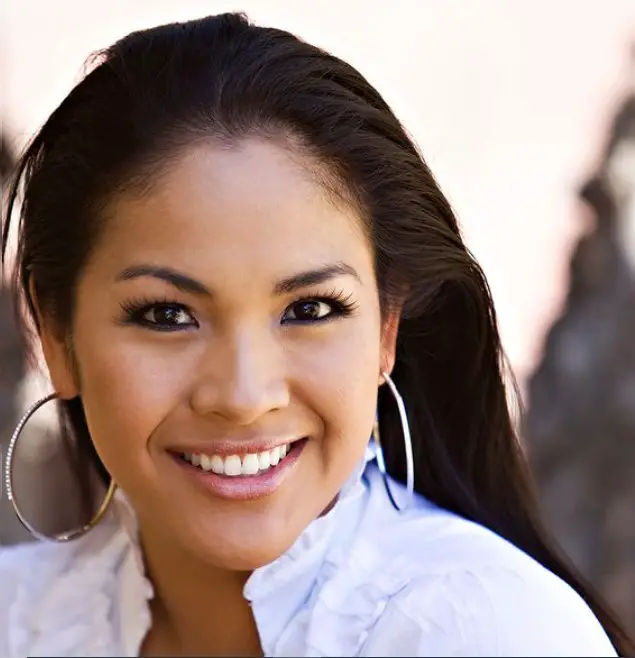 I am Lavinia by name, and a financial expert with a degree in finance from the University of Chicago. In my blog, I help people to educate by making wise choices regarding personal investment, basic banking, credit and debit card, business education, real estate, insurance, expenditures, etc.