Disclaimer
Information presented on this web page is intended for informational and educational purposes only and is not meant to be taken as legal, financial, investment or tax advice. We do not accept any responsibility for any trading or investment related losses. Please review our disclaimer on before taking action based upon anything you read or see.
If you're a business owner, you may be asking how to print names on checks. The check printing industry has changed in recent years as a result of advancements in technology. Thus, this article will demonstrate how to do it efficiently. You had to book with your bank and wait many weeks for your checks to arrive in the past. With today's check-creating software, you can print names and send checks in a matter of seconds.
There are diverse reasons why a company might wish to start printing names on checks. Most current software, for example, makes it simple to develop customized checks that match your brand. This will help to enhance your brand's strength and portray a professional image.
We'll go over all you need to know about printing names on checks in this article. Though you may be afraid to replace your old systems with new ones, making the switch can be extremely beneficial in the long term.
What do I Need for my Company to Print Names on Checks?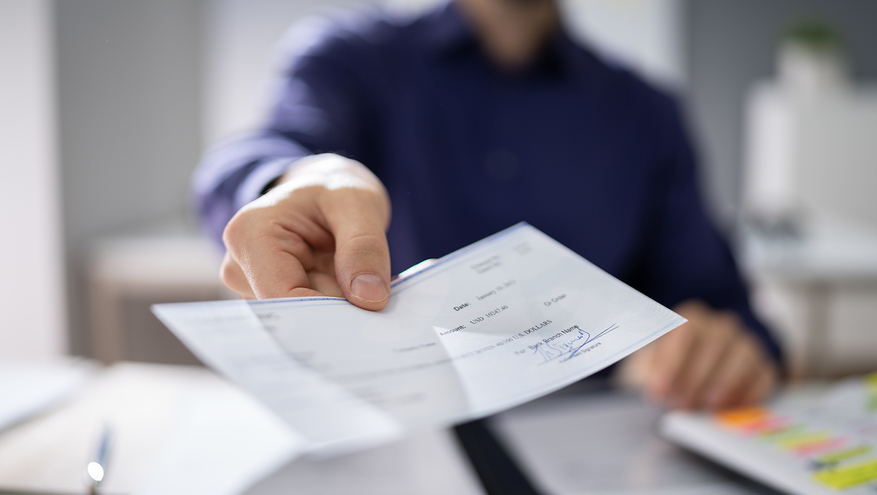 You'll need to gather basic check printing materials before you can start writing names on your checks. Sadly, printing names on checks will cost a little more than regular printing paper.
The following items are required to print names on checks:
Check Printing Software
Printing names on checks used to be done by hand only. Today, there is a modern approach for everything, and check writing software is the solution for writing names on checks quickly. Huge corporations' payroll departments don't solely employ these programs.
However, business owners, finance professionals, economists, and even individuals can benefit from them. Printing names on checks sometimes necessitates unique graphic design skills and the checks being formatted correctly.
On the other hand, check printing software handles all of the work for you, and it's quite inexpensive—especially if you can spread the cost across a large number of checks.
You might already have all you require. Quicken and QuickBooks, two popular money management software packages, make it simple to create a payment, fill out the sections of a check, and print it.
Furthermore, by establishing a note in your ledger as you print the check, such systems assist you in keeping track of payments. Other software companies can also assist you in printing names on checks. For example, Xero, a cloud-based accounting program, lets you modify a check design and enter bank information in MICR format before printing the check.
Check Stock Paper
Most printers and check printing software are compatible with check stock paper. It's designed expressly for printing checks, and it usually comes with extra security measures like micro printing, security warnings, and watermarks. In addition, some check stock is pre-perforated to make cutting easier.
Check stock paper is available at office supply stores and internet vendors. Security measures cost more than conventional paper, but the peace of mind it provides may be worth it.
Magnetic Ink Characters (MICR) font
Magnetic Ink Characters (MICR) font is a type of typeface that is easier for computers to read. Printing names on checks will necessitate the use of this sort of typeface. At the bottom of a check, you'll put your bank information in MICR font, including the routing number and account number.
This MICR code, also known as a MICR line, is crucial to the character-reading technology employed by check-processing machines. Humans can easily read these characters, which is an added plus. The bank information is then transformed into digital data and used to facilitate the transaction once processed.
Magnetic Ink 
Checks feature a particular form of thermochromatic ink as an added safety measure. Magnetic ink in conjunction with MICR technology allows a computer to read the MICR line even if it is partially hidden by other ink or markings.
The usage of magnetic ink is no longer necessary. For example, a mobile check deposit takes a check photograph and deposits it without magnetic ink. In addition, most banks now have check scanning systems in their branches that can read checks optically rather than magnetically.
Printers
Almost any printer can print names on checks. Inkjet, laserjet, and even offset printers are all available. Some check printers include extra security measures, such as watermarks and even thermochromatic ink, but you can use any standard home-office printer. The printer must comply with the magnetic ink used to generate the MICR code as the only prerequisite.
Paying a check printing business to print the MICR code for you is an option. You can then add the payee, period, amount, and any memoranda to the pre-printed checks using your printer. Using this method, you won't have to bother with special ink or download the MICR font.
Naturally, some businesses will benefit from check printing materials, while others will not. Therefore, it will be necessary to undertake a thorough cost-benefit analysis before selecting which road forward makes the most sense for you.
How to Print Names on Checks
Although printing names on checks is not very difficult, there are still several processes involved. This includes the following:
Step 1: Decide if you want to engage in check printing materials or hire a check printing company to do it for you.
Step 2: Using special software, design the check name portion to ensure readable, legal, and consistent with your firm.
Three Step: Write the name you want on the check. You can include other important details, like processing numbers and financial information, at this point. Printing the user's name and the check amount (rather than handwriting them) will give the check much more professionalism.
Step four: in the designated location, provide all additional necessary information, such as your personal contact information (top left) and the check number (top right).
Step 5: double-check that all information is included and that it is correct. Consider looking at internet samples if this is your first time printing names on checks.
Step 6: Print the checks and double-check that everything is correct before mailing.
If you're mailing checks, you might want to consider having the envelopes printed as well.
Names on Pre-Printed Checks: How to Print Them
Making checks from scratch can be a major headache, requiring special paper, metallic ink, and hours of labor. It's a lot easier to print information on pre-printed checks. Basic check templates are available at most supply stores, whereas custom pre-printed checks are available at copy shops. You enter in your name and payment information, print it off, and sign it.
The following are the steps for printing names on Pre-printed Checks:
Step 1: Examine your printer to determine that it is capable of producing checks. A normal check is 3.5 inches by 7 inches in dimension.
Step 2: Place the pre-printed checks in your printer's paper feed.
Step three: Setup the check-printing software. This makes entering and formatting all of the relevant information as well as printing multiple copies a breeze. Checkeeper is one of the software alternatives available to you. Others such as CheckBuilderPro and Regular word-processing software (such as Microsoft Word) can also print names on checks.
Next, you'll need to measure where everything goes on your checks with a ruler and create a document where you manually line everything up. To get everything in the right place, you'll probably have to do some trial and error.
Step 4: Fill in the blanks with the necessary information. This would be the receiver's name, the dollar value written longhand, the dollar amount is written numerically, and a note on a standard check. 
Step 5: Select "Print" from the drop-down menu.
Step 6: Hand-sign the check. Most banks do not accept a printed signature.
Frequently Asked Questions
Is it possible to print names on checks?
Yes. Using the tips mentioned above, you can print names on checks.
Do you need a certain check printer?
No. Checks may be printed on almost any printer, incorporating inkjet, laserjet, and even letterpress. Some check printing incorporates security mechanisms like digital watermarking and even graphics ink, but any normal home-office printing would suffice.
On a check, what information must be printed?
Your name and address should appear on your check. If a shopkeeper requests it, only write your phone number or driver's license number on your check. Identity thieves will have an easier time impersonating you and harming you if you have more information.
Is magnetic ink required to print checks?
No. It's important to remember that although your MICR line requires magnetized ink, your check as a whole does not. If the MICR line (bank account id, routing updates, etc.) has already been pre-printed by checking printers and you're just producing payee details and the amounts, you don't require magnets ink.
Conclusion
In conclusion, check printing is an important part of the business cycle. Vendors will not get their payment if checks are not provided, and your firm may suffer as a result. Whether you want to print names on checks yourself or entrust them to someone with greater resources and expertise, understanding each step of the check printing process is critical.
Thus, the highlight on how to print names on the checks above will aid you immensely.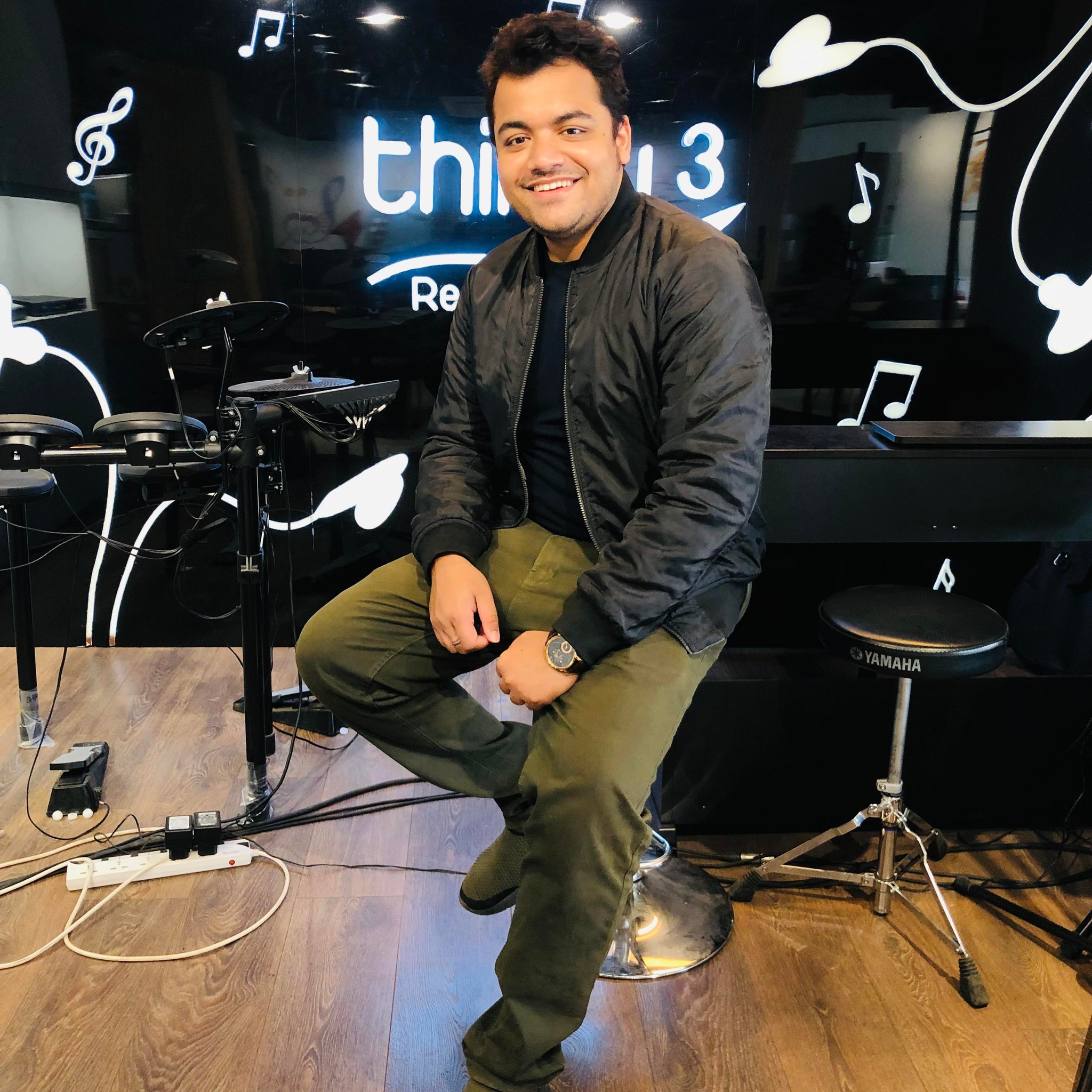 Hello! I'm Annan Bhadra, a financial specialist and passionate writer. I have always been captivated by finance and its potential to empower individuals and communities. My academic journey began with an O level from the British Council, where I studied Accounting and Commerce. I then pursued my A level, focusing on International Business, also at the British Council. My passion for understanding the global economy led me to East West University, where I earned a degree in Economics. These educational experiences gave me a strong foundation in the financial world and fueled my desire to help others navigate their financial lives. I'm always eager to learn, grow, and share my knowledge with others, so feel free to contact me for any financial advice or to discuss potential collaborations. Let's work together to create a brighter financial future for all!