Disclaimer
Information presented on this web page is intended for informational and educational purposes only and is not meant to be taken as legal, financial, investment or tax advice. We do not accept any responsibility for any trading or investment related losses. Please review our disclaimer on before taking action based upon anything you read or see.
Sometimes people ask the question how much do business brokers make? Others usually ask if there is a need for a business broker at all. Let's do this: how many businesses have you bought in your life – one or two? Chances are you haven't sold or purchased a single business.
A person with no experience in law or regulations and no idea of ​​how it should look is most susceptible to risks and deception from fraudsters, which are pretty rampant in the market. In addition, as an inexperienced person in this area, you may face the fact that they will buy a business that does not meet their wishes and characteristics.
The experience of several dozen or even hundreds of transactions allows business brokers to make money and confidently advise other people. They also enable business owners to predict the situations that await them in the future and also simulate a deal and its consequences.
In all, being a business broker or opting for this service stands as a great decision. To this end, below is a highlight of how many business brokers make and its benefits for business owners.
How Much Do Business Brokers Make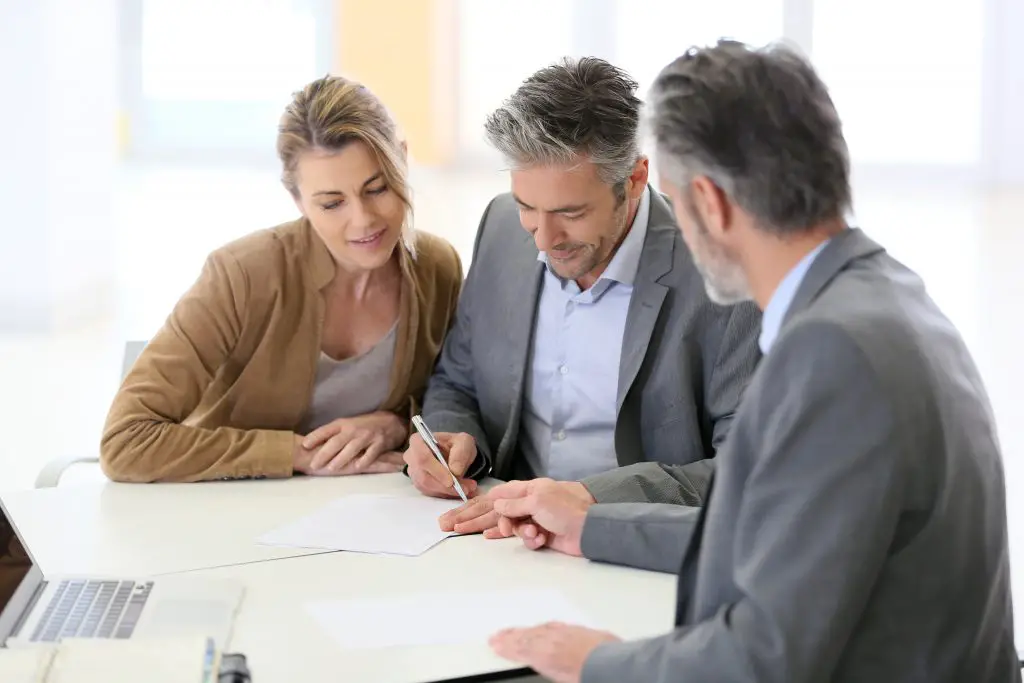 Business brokers help people buy and sell a business. They earn a commission when a deal is completed, ranging from 3% to 7% of the purchase price. It depends on their expertise and level of service provided.
The cities with the highest salaries for Business Brokers are Sunnyvale, CA, and Santa Rosa, CA. In these two locations, a business broker can earn more than $128k per year on average, which is over double what they would make in most other US cities!
Cambridge beats out many others by 18%, too – it's worth noting that there isn't much of a difference between 3rd place and 10th place as all offer salary averages at least 20% above national rates.
We've identified ten cities where the typical salary for a Business Broker job is above the national average. This list from best to worst includes Sunnyvale, California; Santa Maria, California; Cambridge, Massachusetts; Miami, Florida; Seattle, Washington.
The top ten cities with the highest salary for Business Brokers are Sunnyvale, CA, and Baltimore, MD. However, there is only a 12% difference between them which suggests that employees have limited potential to earn more if they choose these locations instead of others.
Also, considering cost-of-living differences may be helpful when making location decisions as it varies widely (for example, by 36%) among small business brokers in different parts of the country. Finally, one can look at average salaries across regions like New England or Texas using interactive maps on various websites such as Glassdoor.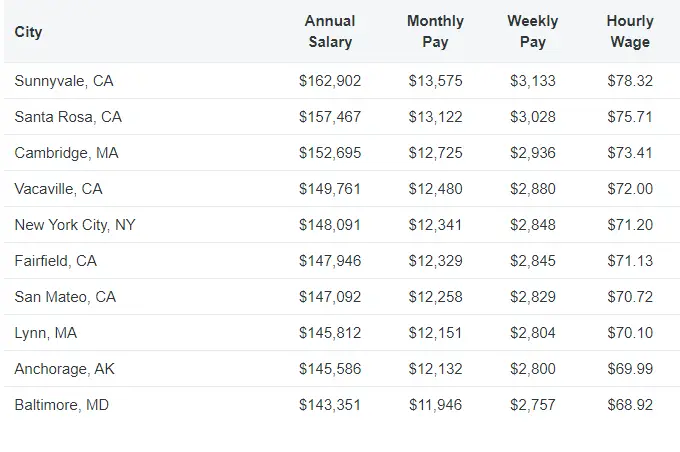 Best Paying Business Broker Jobs in the U.S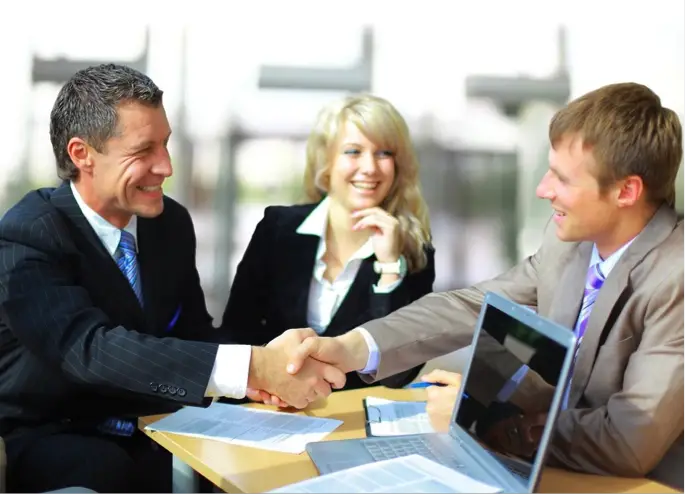 These top ten cities have a very small range when considering the average salary. It is only 12% in Sunnyvale, CA, and Baltimore, MD, which reaffirms that there are limited opportunities to grow your wage due to cost of living differences.
If you're looking for this type of job, it would be best to consider location based on how much money they make rather than their cost of living because these factors do not vary significantly between them all.
Business Broker Fees When Selling a Business: The Ultimate Guide
Commercial brokers usually charge a commission of 5-10% of the final retail sale price and upfront costs for marketing or advertising. The business broker commission fee structure varies from broker to broker and may affect the value of the business being sold and the work required to sell the business.
If business brokers expect the final selling price of the company to be too low, they usually charge a higher percentage of commissions.
Suppose the sales price is at high price. In that case, you can negotiate a lower commission rate because the successful sale of a business worth more than 1 million may be equivalent to a commission of $100,000 from a commercial brokerage agency. This commission is usually paid to commercial brokers after settlement occurs, similar to real estate.
The seller usually signs an exclusive agreement with a commercial broker too. The broker will receive a commission if the business is sold within the contract period (usually 3-6 months).
Best tips for Business Broker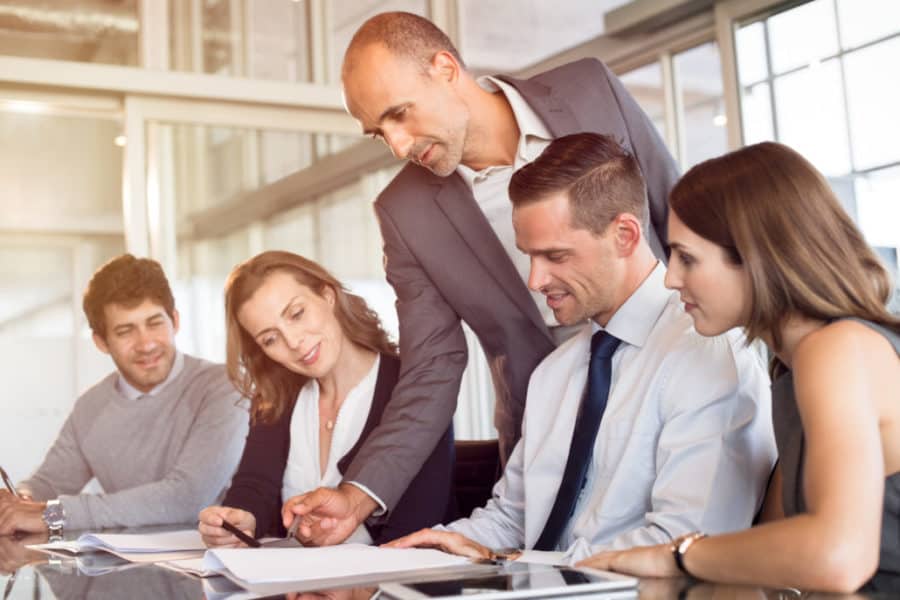 Any transaction for purchasing and selling a ready-made business is always an exciting and promising good opportunity. But at the same time, it is a complex and responsible process, in which it is easy to make serious mistakes that entail the loss of valuable resources.
Therefore, many investors turn to business brokers to get help from buying and selling a ready-made business. This starts from the stages of searching and checking objects of interest to price negotiations and legal support to ensure the security of the transaction.
Entrepreneurs who want to sell a business through brokers also use the professional experiences of professionals in order to minimize their risks and achieve the best results possible.
Below, we will consider some tips regarding what the work of business brokers consists of to figure out how much their services for buying and selling a business are needed.
What do brokers do?
They help conduct an accurate assessment of the project to determine how the cost corresponds to market realities. This ultimately affects all further steps;
Assisting in selling a business, the broker takes over the entire process of packaging offers for buyers. This also entails creating and placing advertising campaigns in different sources, preparing presentation materials, etc.
When buying a business, the broker helps to find a suitable project and then checks its introductory statements in the advertisement for authenticity;
The critical value of the broker's work is the professional conduct of all negotiations from the first call to the conclusion of the purchase and sale agreement.
As well as coordination and supervision of all meetings and smoothing out the sharp emerging moments between the seller and the buyer.
Legal services for the transaction
This entails transaction support and recommendations for optimizing sales tax. Thus, brokers take responsibility for the entire cycle of buying or selling a business and become an essential intermediate layer between the seller and the buyer, ensuring safety and increased transaction success due to their professionalism.
Business brokers: Great for Buyers and Sellers
Business Brokers provide great merits for both buyers and sellers. The main ones are:
Large client base
The main advantage of business brokers for both buyers and sellers is that business brokers have an extensive client base. Thus, thousands of clients who are ready to sell or buy a business turn to them. People are moving away from buying or selling a business on their own. They turn to a business broker and wait for this broker to bring them together.
Adequacy of the business valuation
For the seller, this is an opportunity to get the most money without delaying the transaction period while remaining competitive compared to similar offers and for the buyer, a way not to pay too much for a project with an unreasonably overpriced rate.
Assistance in selling a ready-made business is especially needed by owners of medium and large enterprises with various assets. This is valid because very often, such projects are underestimated, and as a result of the transaction, the seller receives a more significant amount than initially expected;
Relief from the loss of resources – time, effort, and money
You don't need to know about marketing and promotion methods to create a professional presentation and effectively advertise for a salesperson. A business broker can fix this quickly.
You also don't have to pay a monthly ad budget to get targeted buyers. There is no need to waste time and effort for the buyer, risking unprofessional mistakes in searching and selecting a suitable option. This is especially true of personal meetings, which can often take a decent amount of time but end in disappointment due to the discrepancy between the declared and the actual.
Effective negotiation 
The most crucial process in the entire life cycle of a transaction is negotiation. In buying and selling a business, negotiations are always complex and multi-stage.
Not every person has the proper temperament and endurance not to disrupt this stage while not yielding to their interests.
Moreover, negotiations often last for several weeks or longer, which is why both parties have a significant risk of not agreeing and wasting time. The broker thus protects the interests of his client, does not allow the price to move in an unfavourable direction without a compelling justification, promptly clarifies the timing of reaching intermediate stages, and also solves the difficulties that arise;
Peace of mind for the legality and security of the transaction.
The broker provides legal support for the transaction, which eliminates unnecessary costs for a notary.
It is essential to remember this advantage when negotiating the deposit/intent agreements and the immediate purchase and sale agreement.
If the cost of legal services were not included in the work of brokers, then given the possible number of edits and the duration of the approval of all documents, the total cost of legal support of the transaction by both participants could easily exceed 50-100 thousand dollars or more;
Psychological protection during the entire process 
The psychological protection of the broker, especially at the stage of negotiations on the terms of the transfer of business, cannot be over-emphasized.
When buying and selling on your own, even experienced entrepreneurs and investors develop a lot of stress, hurting other life areas. A competent broker will always smoothen out the rough edges of any situation, defuse the situation and agree on a solution that suits everyone.
How to Become a Business Broker?
Business brokers are professionals who work on multitasking. After all, buying and selling companies is a lengthy process due to the numerous items that must be done to complete it.
It is essential then that the professional gives the coordinates so that the transaction takes place in the best possible way, which saves both parties time, effort, and money. Therefore, they need to have notions of:
Certification to become a competent business broker, you must possess the proper certifications. These usually vary from region to region. Some of the best colleges and universities for business brokers include:
University of California 
New York University      
University of Virginia     
Carnegie Mellon University
Finance and accounting
It is essential to study the entire accounting and financial part of the business. In addition, the primary tool for selling companies is a reasonable Valuation that provides the company's pricing. That is, it estimates the value of the business to follow up on the next steps in the negotiation.
And it is the business broker or responsible office that establishes the Most Probable Sales Value too. It is essential to remember that the techniques used by individual brokers can vary significantly in this process. 
Marketing
All strategy intelligence starts here. Every broker must announce to the market the sale of the business without revealing the company's identity. This is in addition to understanding the strengths and weaknesses, the entry of new markets, and, of course, knowing how to identify and approach groups of potential buyers. Therefore, every broker must develop himself into a professional marketer to maintain confidentiality.
Negotiation
To be a good business broker, you must step up your negotiation skills too. The business brokers deal with potential buyers, making a filter between the purpose of the purchase and the business in question for sale.
Here, the broker uses strategies and puts issues, discussions, and negotiations with potential buyers on the table. This facilitates the progress of the due diligence investigation and, in general, helps with the sale of deals.
It is your job to facilitate negotiations and investigations and answer all questions from both parties involved in the process.
Legal
The final procedures that affect the sale of a business with security are the corporate legal part. The broker has the function of presenting the entire commercial agreement to the lawyers and ensuring that it guarantees both parties. For a broker to be competent, it's best to possess well-developed legal skills too. 
Frequently Asked Questions
Is being a business broker profitable
Yes. Being a business broker is quite profitable. Today, it is a potent and financially supported area since the percentage of transactions made through a broker exceeds 10% in some areas. Some usually charge 10% on the value of the business and 6% on any associated real estate.
Double Lehman pricing charges 10% on the first million, 8% on the second million, 6% on the third million, 4% on the fourth million, and 2% on any remainder.
Firms at this level may also charge a flat commission of 4-6% on the total sale price. If you do the math, there's no difference between a 6% commission on a $5M sale price and the Double Lehman pricing. Most success fees drop to a simple percentage at this level, ranging from 1-4%.
Is business broker a promising career?
Yes. The business broker is a promising career with proper planning, as earlier highlighted.
How much does a broker company make?
A brokerage firm earns more than $45,000 each year. Furthermore, no legislation establishes the price. Despite this, commercial brokers often take a 10% compensation (sometimes known as a "success fee") on the firm's worth plus a 6% royalty on any linked property investment.
Is it difficult to work as a business broker?
No. It's not difficult to work as a commercial broker. However, you should have sufficient understanding and skills to succeed, just like you would in several other enterprises. We've also learned of certain agents demanding 12 percent and many others willing to drop a few notches to reach a sale, but the majority stick to the 10 percent mark.
We understand that 10% feels like a lot. Some people have founded and grown their own companies, and surrendering 10% of the time and effort required to do so is terrible.
What does a business broker do?
A business broker is a person who stands as an intermediary between two parties to a business transaction – buying and selling a ready-made business, or enterprise. Also, the broker acts as an intermediary, or mediator, in the execution of business acquisitions and merger projects.
Do business brokers make good money?
Yes. Business brokers make good money, as earlier highlighted. A General Overview of the Total Number of Businesses in the U.S. also shows over 33 million businesses. This makes it a favourable location for business brokers.
The Easiest Answer If you're still not sure which category a business is in, we recommend using the Double-Lehman Scale: 10% on the foremost million, 8% on the preceding million, 6% on the third million, 4% on the fourth million, and 2% on any remainder.
Do business brokers buy businesses?
Yes. Buying businesses is also part of the duties of business brokers.
What is the commission rate for selling a business?
The commission rate for selling a business ranges between 8 to 12 percent of the closing price.
What makes a good business broker?
The following makes a good business broker:
Persistence
Relationship Oriented
Patient
Knowledgeable
Understanding
Trustworthy
What is a certified business broker?
A certified business broker is a professional whose claim of experience and competence is legally supported and documented. 
Conclusion
In conclusion, being a business broker comes with various merits. And for those who desire answers to the famous question "how much do business brokers make?" the highlight above would aid you immensely.