Disclaimer
Information presented on this web page is intended for informational and educational purposes only and is not meant to be taken as legal, financial, investment or tax advice. We do not accept any responsibility for any trading or investment related losses. Please review our disclaimer on before taking action based upon anything you read or see.
How is OnTrac still in business? This is a popular question usually asked by many people today. Consumers are ordering more and more things online as e-commerce grows. As a result, logistics companies like OnTrac benefit because they get the items to the recipient. Parcel providers and forwarding companies, such as OnTrac, can anticipate higher order quantities as e-commerce expands.
They are currently adopting various strategies to streamline the delivery process, which has allowed them to stay in business. Thus, we have highlighted these reasons below. Come along!
What is OnTrac?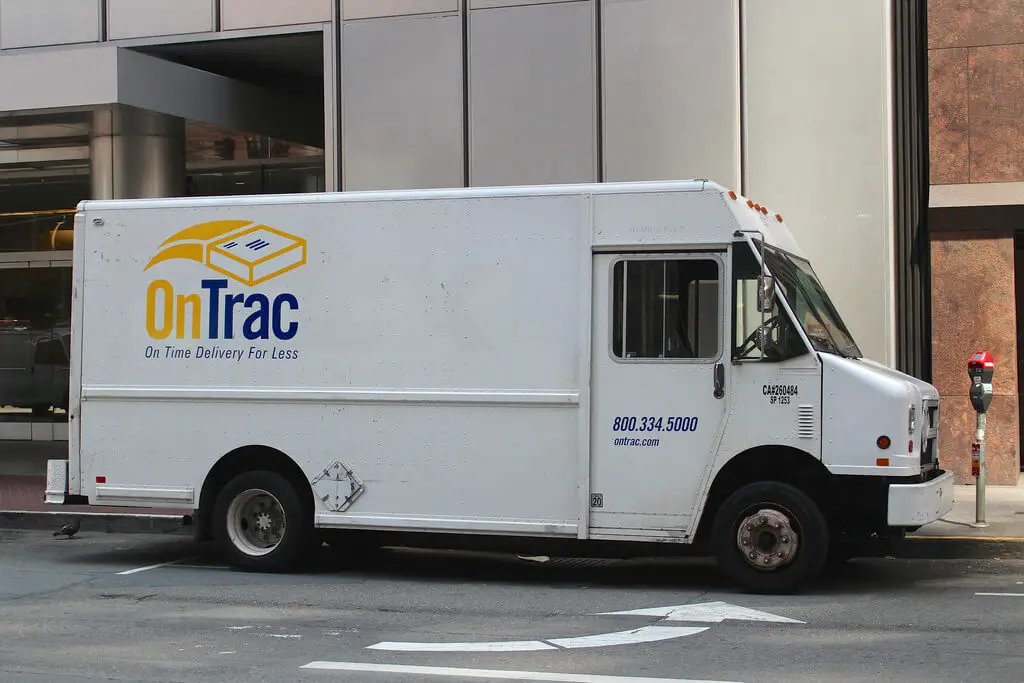 In the American West, OnTrac is a privately run solutions provider that engages geographic delivery companies. California Overnight was the company's last title, and it was founded in 1991 in San Francisco as a joint venture company of a number of small Canadian and American delivery firms.
Ever since, it has expanded to include County, Colorado, Oregon, Washington, Utah, and Idaho, among others.
Architects and lawyers were the first California Overnight customers, and the company swiftly expanded to help other industries cut logistics costs without jeopardizing next-day service.
They expanded to include all of California in 1996, Arizona in 1997, Oregon in 2005, and Nevada in 1996. They realized they'd outgrown the California Overnight label and began making plans to change it. California Overnight renamed itself OnTrac in 2008. It was the brand name for their shipping software, which had been in use for more than a decade.
OnTrac began service in Utah in the first year of its new name. In 2011, they added Colorado, and in 2013, they added Idaho. Customers may immediately reach over 65 million people without paying the extra fees other businesses pay, thanks to the 8-state service area. By 2020, the service area had already encompassed over 20% of the population of the United States.
How is OnTrac Still in Business?
As earlier highlighted, OnTrac is still in business because of the diverse techniques to optimize the delivery process. Some of these include:
Efficiency and speed
To be clear, we're not implying that other firms are slow or inefficient in any way. On the contrary, it's always a good option when considering the number of parcels and letters that OnTrac handles and how quickly they fulfill all orders.
One of the most critical functions of OnTrac's courier services is the speed and efficiency with which they deliver products. So, if your company deals with overseas shipment and speed are of the essence, a courier service from OnTrac may be the better alternative.
One distinction between the services is that OnTrac typically provides specialized next-day delivery. Not only that, but they can also provide more precise next-day delivery times than other options that do not provide a premium international delivery service.
You'll frequently find that many other firms anticipate delivery by a given day rather than a precise time. OnTrac, on the other hand, can provide you with an approximate arrival time, usually considerably handier. They can also provide a time-critical US same-day delivery service in particular instances.
Cost-effectiveness
OnTrac's services are among the most cost-effective on the market when sending a package of documents. This service also provides businesses with the most cost-effective choice for sending commodities or documents. Setting up a delivery fleet for your business might be pretty expensive.
You must not only acquire the automobiles but also obtain auto insurance and engage delivery drivers. On the other hand, OnTrac's courier services are known for having one of the lowest per-mile prices in the industry.
There are fewer size limitations
OnTrac also differs from regular courier services in that they have the fewer size and weight constraints when shipping products, which helps them stay in business.
When using numerous courier services, size, weight, and product limits are frequent, preventing you from transporting goods to their destination. This is a crucial factor that favors OnTrac's services over other alternatives. [3] Positive Reviews [5] Neutral Reviews [273] Negative Reviews (constitutes 97% of the reviews on the BBB)
OnTrac ranks in the top 5% of other companies in Phoenix for CEO Rating Score. With OnTrac, you may quickly send a large number of items with fewer constraints.
Taxes and duties
When sending shipments overseas, there may be questions about duties and taxes, as well as whether they apply to your package. When shipping products through various postal services, the recipient is likely to be charged for any duties or taxes, and payment will be required before the cargo is handed over to the recipient.
This may be aggravating. OnTrac, on the other hand, frequently provides 'delivery duty paid (DDP)' dependent on the delivery service choice you select. As a consequence, the delivering encounter is significantly more pleasurable. OnTrac also settles the fees, alleviating the participant's burden.
This can also help you avoid delays while you wait for payment from the recipient at the specified location. On the other hand, many other companies will always bill your clients any duty or tax that is due, regardless.
Tracking in real-time
OnTrac's ability to give real-time tracking is another feature that sets them apart from other systems. That's not to say that other firms don't provide tracking information, though it's usually not broad, such as where the shipment is and when it's expected to arrive.
OnTrac services, on the other hand, give you real-time tracking, so you know where your shipments are at all times. What makes OnTrac services even more distinctive is that you can also call the firm to inquire about changes.
OnTrac's specialized customer care staff oversees all of your deliveries proactively. As a result, you may focus on essential business responsibilities rather than worrying about shipments. In addition, you're much more likely to receive accurate updates on the status of your shipments if you have specialized customer support staff on the other end of the phone too.
Furthermore, when shipping products worldwide, it's critical to have a high level of visibility into the whereabouts of the things you're sending. The most straightforward approach to do this is to use worldwide tracking. However, this varies depending on whether you're using a courier or a postal service.
If you choose a postal provider, bear in mind that they only provide the most basic tracking (such as departure and arrival) when shipping overseas. Only if you choose a suitable courier service that enables tracking, such as OnTrac, will you be able to acquire all extra benefits.
High-quality packaging
While packing may appear to be a minor consideration, there is a clear distinction between packaging for OnTrac's services and others. This is another significant criterion that distinguishes them from other courier services and keeps them in business.
Regardless of which service you choose, it is your responsibility to guarantee that your items are adequately packaged and match the required criteria. In addition, it is in both your and the courier's best interests to ensure that your products are correctly wrapped too. This indicates that your shipments have arrived securely at their destination.
On the other hand, OnTrac's services provide unrivaled help through their customer support teams, providing expert guidance. They can aid you with valuable hints to ensure that your shipments are delivered safely and securely.
OnTrac can also arrange for your goods to be carefully packed before traveling, ensuring that any fragile items arrive in good shape at their destination.
Also, any of your items that look improperly unpacked will be refused by many courier firms. That's where a reputable courier service like OnTrac can make all the difference because they can offer a valuable add-on service that other companies can't.
Customized services
Many courier services have a one-size-fits-all strategy when it comes to package delivery. This is ideal for some shipments but not for firms that rely on foreign shipments regularly. Thus, it's best to develop a relationship with a courier service that provides bespoke services and applications, such as OnTrac.
At OnTrac, their in-house development team can work with you to create custom applications to help you optimize your shipments' distribution. Additionally, they can work in conjunction with your current e-commerce site or order processing system.
OnTrac's customized alternatives also provide the ideal delivery solution and support you by utilizing the most cutting-edge technology available.
Also, building personal ties is more difficult with generic courier firms because no true partnership can be formed to get an in-depth understanding of your organization. Also, they may not be able to deliver the finest possible bespoke solutions like OnTrac's services because they have little or no understanding of your business and its needs.
Frequently Asked Questions
How long has OnTrac been in business?
OnTrac has been in business since 1991
Do OnTrac drivers steal packages?
No. OnTrac drivers do not steal packages
What is the latest that OnTrac Delivers?
The latest that OnTrac delivers is next business day by evening.
What happens if OnTrac loses your package?
If OnTrac loses your package, you must submit your claim in writing to the firm within 30 days.
Does Amazon use OnTrac?
No. Amazon does not use OnTrac. Instead, they use their delivery software.
What company owns OnTrac?
Express Messenger Systems, Inc owns OnTrac.
Is OnTrac with the USPS?
Yes. OnTrac has been with the USPS for over five years now.
What delivery company uses OnTrac?
The delivery company which uses OnTrac is Direct Post.
Does Amazon own OnTrac?
No. OnTrac is not owned by Amazon.
Does OnTrac have stock?
Yes. OnTrac has some stocks.
Conclusion
In conclusion, OnTrac stands as an excellent firm today due to diverse reasons. The strength and innovation of the regional parcel carrier lie in its ability to operate with a 100 percent customer solution-focused business plan.
OnTrac's CEO, Rob Humphrey, has 32 employee ratings and a score of 50/100, placing them above 5% of similar size companies on comparably with 501-1,000 Employees and the Bottom 5% of other companies in Phoenix.  
At the bottom of the list, 5% of 1543 similar businesses on Comparably In Nova, 5% of 45 neighboring industries came in third place, compared to two contenders who were rated similarly. Phoenix's Other Businesses On Comparably, there are 67 similar sizes. 73 OnTrac's Exec Overall score Level Against Businesses of Related Magnitude on Comparably.
OnTrac ranks in the Bottom 5% of other companies comparably with 501-1,000 Employees for CEO Rating Score. Also, if you are among those who usually ask, "How is OnTrac still in business" the highlight above will aid you immensely.