Disclaimer
Information presented on this web page is intended for informational and educational purposes only and is not meant to be taken as legal, financial, investment or tax advice. We do not accept any responsibility for any trading or investment related losses. Please review our disclaimer on before taking action based upon anything you read or see.
D in economics is the highest level degree that a new employee can obtain. The most common reason for pursuing a Ph.D. is a high salary. Ph.D. programs in business administration have traditionally focused on creating novel theory and preparing individuals for jobs in academia, teaching, and undertaking highly specialized scholarly research. Ph.D. graduates may also advance to positions as senior researchers in government and some businesses. In this guide, we will discuss why get a Ph.D. in business.
Graduates with PhDs earn between USD 50 000 and USD 120 000 per year, depending on the field and industry. A Ph.D. from an accredited university gives you money and the right to a higher position and promotion. Ph.D. programs provide advanced skills and challenging internships so that graduates can have a significant impact on the industry and the community.
Because Ph.D. programs are rigorous and demanding, students will test the limits of their abilities and develop problem-solving skills. It is also a great opportunity to expand your professional network.
A Ph.D. in economics can be one of the best career choices. With a shortage of economics professors, the career prospects in this field have never been better. An Economics Ph.D. is potentially an advanced degree that can open up many academic and private sectors.
What Does a Ph.D. in Economics Mean?
A Ph.D. in economics allows you to conduct highly specialized research. Many Ph.D. students in economics start as researchers and scientists or as senior researchers, managers, and consultants in business and government. Ph.D. programs in economics typically focus on new theoretical developments in management, economics, and related fields, with a strong emphasis on research.
They specialize in the following areas.
Accounting
Economics
Human development (in the context of the organization)
Information systems resources
Leadership and organizational change
Operations research
Organizational structures requirements
Doctoral students work closely with supervisors who are renowned researchers and experts in their field. Supervisors and students work together on research projects, meet regularly to develop the theory and research for the student's thesis, and may also produce joint publications.
The doctoral thesis is the culmination of doctoral research in business administration and is usually the subject of a comprehensive examination or multiple examinations.
Most business schools require doctoral students to have some teaching experience to graduate. Students usually work as teaching assistants under the supervision of a supervisor. Candidates may also be offered other teaching positions at the university.
Benefits of Earning a Ph.D. in Economics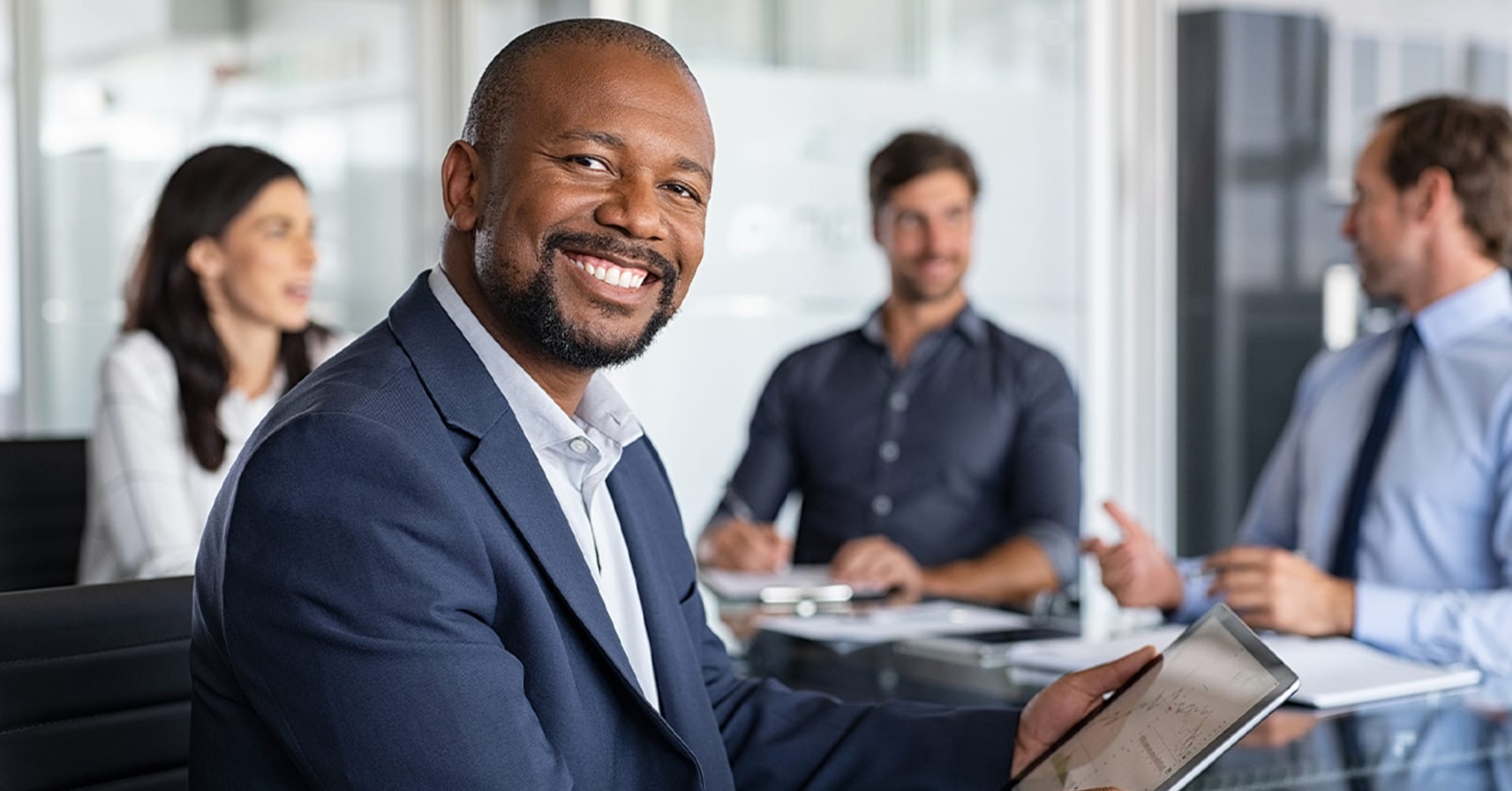 Economics professors are in high demand.
Teachers with doctoral degrees have particularly good job opportunities. There are several reasons for this. First, the number of students taking economics courses has increased significantly. Unlike other university courses, a relatively small proportion of these students at faculty are pursuing academic careers, many of them working in the private sector; second, many current economics professors have retired. Second, many current economics professors are retiring; these factors increase the demand for economics PhDs.
The shortage of economics professors means that average salaries are high.
The demand for economics professors and the related shortage of qualified teachers means that average salaries for the profession are very high, with many economics professors starting in the six figures. This salary can be supplemented by consulting work, writing textbooks, and teaching summer school courses. This makes teaching economics a very rewarding profession.
A rewarding career and fulfilling lifestyle
As an economics teacher, you can enjoy a rewarding career and lifestyle like nowhere else. An economics teacher, you can help nurture the next generation of leaders.
Many economics professors work on nine-month contracts, giving them plenty of free time each year to pursue other interests such as consulting, travel, or research. For those with a passion for learning, there is nothing better than teaching economics. This position allows teachers to pursue these interesting ideas and share them with a wider audience.
Opportunities beyond the university
And that's probably one of its best things to do with earning a Ph.D. in economics is that the opportunities are not limited to a career in academia.
A Ph.D. in economics demonstrates a high level of academic ability and knowledge.  Earning a Ph.D. in economics can lead to an exciting career in economics, including well-paying jobs in investment banking, consulting, and other private companies. Economists with PhDs often work for governments and organizations such as the World Trade Organization and the International Monetary Fund.
The Cost of a Ph.D. in Economics
Before choosing a Ph.D. program, it is important to consider all costs. First, scholarships and other forms of funding may be available, so prospective students should consider these options.
However, students studying entirely on their own should pay the full tuition. Graduate students should also consider the time costs before beginning their studies.
A Ph.D. in economics usually requires about three years of full-time study. If a student were earning $40,000 a year during that period, that would reduce their income by about $122,000. Of course, most graduate students earn some income during those three years, but many works at the university as part of their graduate fellowship.
Most graduate students in economics can easily recover their lost income during their first years of graduate school. 
Doctoral Programs and DBA Programs
The purpose of a Ph.D. program is to prepare candidates for a rewarding academic career in teaching and research. Candidates usually choose either applied education or theoretical research. Most programs focus on developing new theories or validating old theories in business, consulting, management, and public administration.
Graduates go on to work as private consultants, public policymakers, or university professors. In contrast, the DBA (Doctor of Business Administration) degree is more popular because it focuses on applied theories that have practical effects. Numerous of our students go on to be managers in their companies.
Why a DBA?
DBA programs are designed to equip professionals and managers with the advanced tools and research skills necessary for strategic planning and decision-making.
The only way for applicants to outperform other MBA candidates is to have a DBA. Hiring managers will almost always mention candidates with advanced degrees. A DBA demonstrates a commitment to the highest levels of continuing education, leadership, and professional development.
DBA candidates go on to become senior consultants, COOs, and CFOs. Some work as instructors at universities or corporate training centers. In all cases, you will receive generous compensation and excellent benefits.
Frequently Asked Questions
Is it worth studying for a doctorate in economics?
Earning a Ph.D. can make a big difference to your earning potential. In 2018, Ph.D. graduates earned an average of $1,825 per week, while MBA graduates earned $1,434.  The total difference is about $20,332 per year.
Are MBAs in high demand?
There is a growing demand in the business world for Ph.D. holders and their skills. Not only do PhDs have the analytical and research skills needed for these positions, but they are also highly motivated.
Is an MBA doctorate worth it?
Earning a Ph.D. allows students to gain new insights into the business world and increases their credibility in their field among peers, potential employers, and the business industry. These new ways of understanding the information gained give students a competitive edge in their careers.
Is a DBA degree better than a doctorate?
Both degrees can offer similar career opportunities and salaries.
The only difference is that a Ph.D. offers academic or research jobs, such as business professor, management analyst, or research paper editor. In contrast, a DBA degree offers more valuable career opportunities, such as executive director, director of operations, or senior organizer.
How difficult is it to get a Ph.D. in economics?
Studying for a Ph.D. in economics can be difficult. However, students need to choose a program that fits their needs, curriculum, and career goals. The first thing every student should do is find out if there is accreditation.
Is a doctorate in management helpful?
Students with doctorate degrees in management will enjoy professional stability, financial rewards, prestigious jobs, and exceptional research opportunities.
How much does a business Ph.D. earn?
Business Ph.D. graduates earn an average of $102,320 per year.
What kinds of jobs can I get with a business Ph.D.?
Executives. The most obvious career path for business Ph.D. graduates is as a business manager.
Consultant.
Economist.
Logistics specialist.
Educator.
Entrepreneur.
Personnel manager.
Public employee.
How much does an economics professor with a doctorate earn?
Professors of economics make about $115,000.
How difficult is it to get a doctorate in management?
It's not that difficult. You have to devote time to your career.
Ultimately, it takes a lot of commitment and time. It is a full-time job that takes four to five years. In this case, it is important to find out what the potential salary might be in this doctoral program.
Bottom Line
As you can see, studying for a Ph.D. in business requires a significant investment of time, money, and energy.
However, the rewards of obtaining a qualification can be just as significant. A doctorate in business administration offers a wide range of rewarding and satisfying careers, so it is well worth pursuing this academic path. Be part of today's business leaders!