Disclaimer
Information presented on this web page is intended for informational and educational purposes only and is not meant to be taken as legal, financial, investment or tax advice. We do not accept any responsibility for any trading or investment related losses. Please review our disclaimer on before taking action based upon anything you read or see.
E-commerce entrepreneurs need to know how to register their business, especially when they are just starting. Registering your online store as a legal entity will protect you from lawsuits from customers and competitors. If registering your business is a new concept for you, the idea can be quite stressful. To register your business effectively, you need to think about everything from a catchy name for your company to the state where you want to start your business. Let's learn how to register a company in USA online.
How to Register a Company in USA Online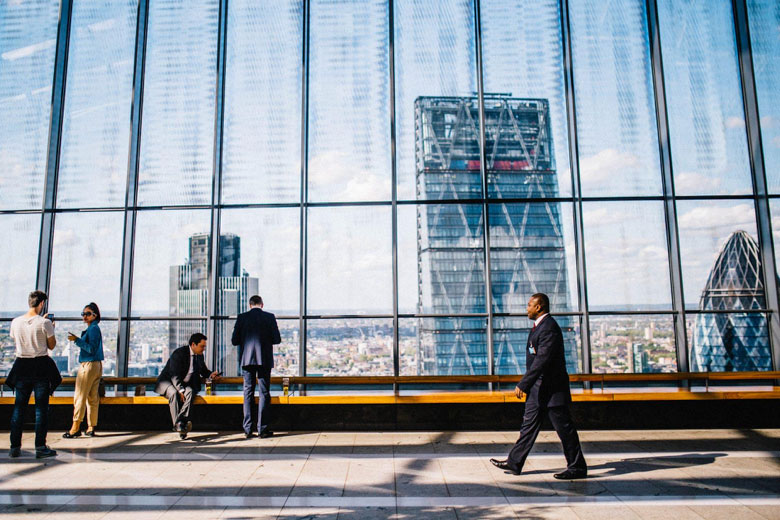 Registering a business isn't complicated, but you need to follow the right steps. The process of registering a business includes the following steps.
Register Company name
Every e-commerce entrepreneur must take the first step towards registering a company by deciding on a name for their online store. Creating a catchy name for your online store is important to grab your audience's attention and leave a lasting impression. Make sure the name is relevant to your area of expertise and that you can build your marketing strategy around it.
Finding a business name will be difficult. Would you mind taking a look at your competitors and analyzing the names they use? Please take note of the names of the e-commerce businesses you are interested in and think about how your idea compares to theirs. Does your idea stand out? If not, how can you make it unique? You can also use a business name generator to gather ideas for your business name.
Business name registration
Once you've found a great name for your eCommerce business, you've conquered one of the most difficult steps of registering your business. It's important to ensure your business name is not already registered with the United States Patent and Trademark Office (USPTO).
The USPTO will automatically refuse to register a business name that is already registered. The application fee will also be forfeited. Talk with registered agents about this process.
To avoid this problem, check with your local business registry to see if the desired business name exists. You can also use the USPTO's free tool to check if your business name is available.
Preparing your name for the future
Once you've found a catchy and friendly name, think about your company's long-term goals.
Do you believe your business brand is future-proof and enduring? It's best to avoid a trendy business name. If you named your e-commerce business "Selfie Stick Co., Ltd." it might be successful at first, but how popular will it be in a few years?
It's difficult to change the name later, so it's important to consider the duration of the name before registering your business. Changing your name after launching your online business can be legally complicated and confusing for your existing customers.
Entity selection
Now that you have already decided on the name of your online store, you have to choose the best legal entity type for your online store. The two main options are to register as a limited liability company or to form a general partnership. These are clear indications of the two options, so you need to know a few important things to make the best decision for your e-commerce business.
LLC
Setting up an LLC requires less paperwork than setting up a corporation, so you can focus on getting your business up and running. When your company is formed as an LLC, you are not personally liable for the company's debts. If something happens to their company, this means that the company will, your assets, such as savings, car, home, etc., are completely safe.
Another advantage of registering a limited company is that you can lease your assets to the company. For example, you can deduct these premises as a business expense if you run an e-commerce business from a home office. This saves you extra costs that could be used in other areas of your business.
Business
When most people think of companies, they think of large multi-million-pound companies and hundreds of employees, but registering a company means that a sole trader becomes a duly recognized legal business entity.
A company can choose between two main options when registering: "S" or "C." There are no specific requirements for registration, as it depends on which option best suits your e-commerce business.
Registering an e-commerce company as an "S" company allows for "tax rollover," meaning that the e-commerce company will not be subject to corporate income tax. Instead, you pay tax on the income generated by the e-commerce company but not on the company itself. On the other hand, the C Corporation is treated as an independent corporation for tax purposes.
This means that your e-commerce company will be "taxed twice." This means that your income, as well as the corporation's profits, will be taxed. Whichever business structures you choose, remember that it is not a given. And as your enterprise grows, it can move from one structure to another, depending on your e-commerce needs.
Identify where you would like to register.
You may want to take time to consider the country where you want to register your e-commerce business. Prices vary from country to country. However, you do not necessarily need to be registered in the same country where your small business is located.
Registering your new company in a country with low or no sales tax makes sense because it will save him money in the future. Amazon, one of the world's largest online retailers, is taking advantage of this filing opportunity. Check the tax rates in each country and decide which country best suits your immediate business goals and needs. Some countries do not impose a sales tax and therefore do not require a registration process. It all depends on the business location you choose.
Examples
Delaware
Montana
Oregon
Alaska
New Hampshire
In other states, contact the local office for address information on registration procedures.
How can you get a Federal Tax Number for your Company?
The company also needs to register at the federal registry. To do this, you must have a federal taxpayer number for your e-commerce business.
Your federal taxpayer identification number, also known as an employer identification number (EIN), is similar to your company's social security number. Since you must file tax returns and report your business, obtaining an EIN is important. Without this number, you cannot file a tax return with federal or state authorities.
EIN applications can also be made on the e-commerce website. The application form is simple, and you can receive your EIN the same day you submit the form online.
Opening a business account
In the U.S., business banks require small business registration documents before they can open a business account. E-commerce businesses need to know how to register their company online to open a merchant account.
As business owners, you will find that opening a merchant account is a good way to separate your finances from the funds you use to fund your eCommerce business. A merchant account is also smart for tax purposes: you can charge certain expenses and declare them as business expenses.
You have a clear picture of your monthly business expenses by opening a business account and knowing how much your e-business generates. It also gives your online business more professional credibility. Customers pay for orders in your business account, not in your name. This distinction provides customers with the confidence that your business is legitimate.
Frequently Asked Questions
Is it possible to register a business online in the U.S.?
Yes, it is possible, but you must have an EIN before registering your business as a corporation or partnership. The IRS offers free online registration services to all applicants.
Why is it expensive to incorporate a new company in the U.S.?
To register a company in the U.S. costs between $600 and $1,400, depending on the country.
May a non-resident register an enterprise in the U.S.?
A limited partnership (LLC) can exist in the United States and can be formed by any person. They do not need to be a U.S. citizen or U.S. corporations.
Can I register my company online?
Yes, you can, and it is an easygoing process.
Bottom Line 
After the pandemic, the number of online businesses that opened was very high. Therefore, it is important to learn how to do these procedures correctly to avoid possible inconveniences later. After completing the registration process described in this article, your company is considered a legal entity. And you officially become a professional business owner with your legal documents.