Disclaimer
Information presented on this web page is intended for informational and educational purposes only and is not meant to be taken as legal, financial, investment or tax advice. We do not accept any responsibility for any trading or investment related losses. Please review our disclaimer on before taking action based upon anything you read or see.
What jobs can you get with a business degree? This is a popular question asked by many people today. You are not the only person who thinks about having a business degree, and you won't stand as the least. It's simple to understand why this is appealing. You can look in many directions and see a business selling a service or goods. That's a good signal for anybody searching for a qualification that will appeal to a wide range of people.
On the other hand, business qualifications aren't only a fallback for aimless students; they're also starting points for a wide range of prospects. For people with a business degree, there are numerous employment options available. In this post, we have highlighted some jobs you can get with a business degree.
What is a Business Degree?
A business degree entails a field of study that emphasizes financial marketing, administration, and management theories. It also teaches how to apply these theories to real-world situations to prepare students for the rapidly-changing business world.
What jobs can you get with a business degree?
Some of the most common jobs you can get with a business degree include:
Accountant
Accountants are not only for filing your taxes. They can also prepare, evaluate, and monitor financial records for firms or individuals; provide advice to businesses on cost-cutting or other financial issues, and oversee money entering and leaving a company.
They can work for an accounting company with outside clients (individuals or organizations) or work in-house at any company in any industry.
Accountants must have a thorough understanding of financial and accounting practices, a good eye for detail, problem-solving skills, and the ability to communicate complicated financial themes to various audiences—all of which are typical qualities among business majors. They do not require certification to begin their careers, but those who have one or are striving toward one get a greater chance of being recruited.
A Certified Public Accountant (CPA) license is the most prevalent, but the most useful depends on the type of accounting you choose to undertake.
Financial analyst
Business degree students learn to evaluate a company's strengths and shortcomings as well as analyze industry trends. Financial analysts use these qualities to assess firms, industries, and related investments on behalf of clients or their parent organization.
They also analyze financial data, calculate ratios and other indicators, and prepare reports with financial and revenue management suggestions.
Management, finance, economics, and arithmetic coursework are generally part of a business degree and are beneficial to financial analysts.
Human resources manager
Human resource professionals deal with the human side of a company. HR specialists may be in charge of recruiting, conducting interviews, hiring, and vetting new employees.
They can also arrange, manage, and present benefits for new and existing employees, mediate or settle employee conflicts or misconduct; and enable employees' training, learning, and development. This is also depending on where they work and the size of the HR team.
HR professionals must have great interpersonal and communication skills and knowledge of company best practices and compliance needs. It's a fantastic fit for business majors who love communicating with others.
Some employers, although not all, will require or prefer candidates who have earned accreditation from the Society for Human Resource Management (SHRM) or the Human Resource Certification Institute (HRCI). Before moving up to a specialist function, you might look for HR assistant opportunities as an entry-level candidate.
Account manager
Account managers, also known as marketers, sales representatives, realtors, and sales engineers, bring in new Business depending on the company and industry.
They can work for almost any firm that provides goods and services. Account managers may be responsible for soliciting new customers, determining the clients' needs, and demonstrating how their company's products or services function.
Depending on the organization, they can also negotiate and close transactions and upsell existing customers.
Strong communication and interpersonal skills and the capacity to learn a lot about a new product or market are attributes that many business majors possess. They must be able to make a convincing argument for why someone may spend money on anything.
Account managers frequently earn hefty commissions and incentives in addition to their base income. As a result, there are numerous high-paying sales positions available. To begin, entry-level individuals should look for a sales or business development representative position.
Marketing director
Marketing directors devise and implement advertising programs for a business, its products, and services. In addition, they do a market analysis to find current and previous campaigns.
Marketing directors can work for practically any sort of organization or firm in almost any industry. They could also work for a marketing firm, where they would charge a client portfolio.
Marketing directors can be general practitioners or specialists, focusing on networking, emailing, search engine optimization (SEO), or conventions. Marketing directors may supervise a team of marketers, depending on their seniority, the size of the firm they work for, and its marketing budget.
Business graduates, particularly those seeking a creative career, can flourish in these areas thanks to their strong communication, presentation, and analytical skills, as well as their ability to learn quickly and adapt. Entry-level applicants should look for entry-level marketing coordinator, assistant, or analyst positions before becoming a marketing directors.
Project manager
At practically every sort of company, project managers plan, organize, coordinate, and oversee the fulfillment of initiatives. While keeping stakeholders informed, project managers must be able to communicate with and organize cross-functional crews. Excellent interpersonal skills, as well as a thorough comprehension of each colleague's function, are essential.
They must also keep track of progress, analyze data, and allocate and manage a budget. Some expertise in software development is also useful for project managers at tech businesses. This makes it fantastic employment for business majors with a tech interest.
There is no one-size-fits-all pattern to becoming a project manager: Project managers may begin as project coordinators, assistants, business analysts, or consultants. They can also begin in another industry, such as software development or an IT help desk, and work their way up to project management.
Social media manager
Digital marketers control their firm's profile on social networking sites such as Facebook, Instagram, Tumblr, Youtube, Tumblr, and Twitter, using their technical skills and knowledge of advertising messages. They boost commercial activity, establish a brand image, and promote their firm.
Digital marketers make strategic strategies, help with branded content, and monitor the success of internet promotions. Social media managers obtain the help of staff employees to acquire information for material that may be posted on social networks.
Whenever fail to get official authority over their coworkers, social media administrators, like degree holders, should be teamers with the ability to persuade others to cooperate.
Business analyst
Business analysts access and analyze an institution's practices, procedures, opportunities, and related data to recommend enhancing performance, efficiency, or profit. The role of a business analyst differs considerably type of industry and the needs of the firm.
However, a business analyst will require many of the abilities that business majors possess. This involves abilities like research and analysis and learning about new technologies, sectors, and companies.
With an undergrad degree, business majors can work as entry-level or junior business analysts. As they advance in their careers, business analysts may specialize in a particular field, such as IT or data.
Frequently Asked Questions
What jobs do most business majors get?
Most business majors get the following jobs:
Management Consultant
Financial Analyst
Actuary
Corporate Attorney
Supply Chain Analyst
Is a business degree worth anything?
Yes. A business degree can step up your job prospects and advance your salary.
What is the easiest degree to get?
The easiest degree to get is in Psychology.
What majors make the most money?
The majors who make the most money are:
Computer Science
Engineering
Math and Sciences
Social Sciences
Humanities
Is Business a hard major?
No. Business is not a hard major
Which business job makes the most money?
The business job which makes the most money is Chief financial officer.
Do business majors make money?
Yes. Business majors make money.
What jobs can you get with a finance and business degree?
You can get the following jobs with a finance and business degree:
Financial Planner
Financial Analyst
Investor Relations Associate
Budget Analyst
Accountant
Is business finance a good major
Yes. Business finance is a good major
How much can you make with a business finance degree?
You can make over $80,000 with a business finance degree. Management analysts are in high demand and expected to see faster growth than most people. The job outlook is bright for these professionals, who plan budgets or oversee revenue streams daily.
They are constantly looking ahead at what will happen next with data analytics tools such as SQL Server Reporting Services, giving them an edge over other candidates with specialized knowledge!
As per PayScale, the average income for social media marketers is $51,433. As per the Bureau of Labor Statistics, the average annual earnings for financial experts was $81,590 in May 2019.
​What jobs do most finance majors get
Most finance majors usually get the following jobs:
Investor Relations Associate.
Budget Analyst.
Accountant.
Credit Analyst
What degree pays more finance or accounting?
A finance degree usually pays more than an accounting
What is harder, finance or accounting?
Accounting is a more difficult subject than finance.
Conclusion
In conclusion, a business degree comes with various merits. In fact, in the 2017-2018 academic years, 19% of all bachelor's degrees awarded by U.S. colleges were business degrees, according to the National Center for Education Statistics (NCES).
As per the BLS, work in accounting and business occupations is expected to expand 10% from 2016 to 2026, and the median monthly wage for accountancy in May 2019 reached $71,550.
The least 10% obtained below $44,480, and the topmost 10% got above $124,450.
During 2019 and 2029, income in the rapid sector of accountancy profession is expected to rise by 4%, approximately the same rate as the overall labor market. As per the Bureau of Labor Statistics, the average annual earnings for management analysts became $85,260 in May 2019.
The least 10% got below $49,700, and the topmost 10% got above $154,310. In all, if you are among those who usually ask what jobs you can get with a business degree, the tips above will aid you immensely.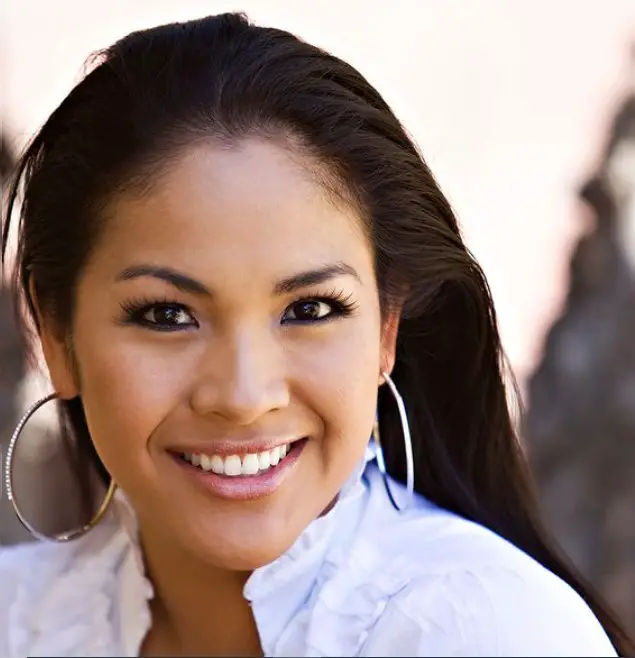 I am Lavinia by name, and a financial expert with a degree in finance from the University of Chicago. In my blog, I help people to educate by making wise choices regarding personal investment, basic banking, credit and debit card, business education, real estate, insurance, expenditures, etc.