Both wealth management and investment banking have very little in common regarding their basic purpose and business style. Asset management is included in both services provided. Here is the guide on wealth management vs investment banking.
This is only one of the numerous services that investment banking and wealth management offer. There are some distinctions among them too. Thus, we have made this post on wealth management vs investment banking to aid you. Wealth management firms offer a wide variety of financial services tailored to the needs of high-net-worth individuals.
Clients benefit from wealth management and wealth managers because they help them develop their wealth, secure their assets, and decrease their financial risks.
Furthermore, learning and understanding financial markets and investment techniques require years of education and experience for a wealth manager and investment banker.
We'll explore what everything represents and how they work in this piece. Please come along!
Wealth Management vs Investment Banking: Tabular Representation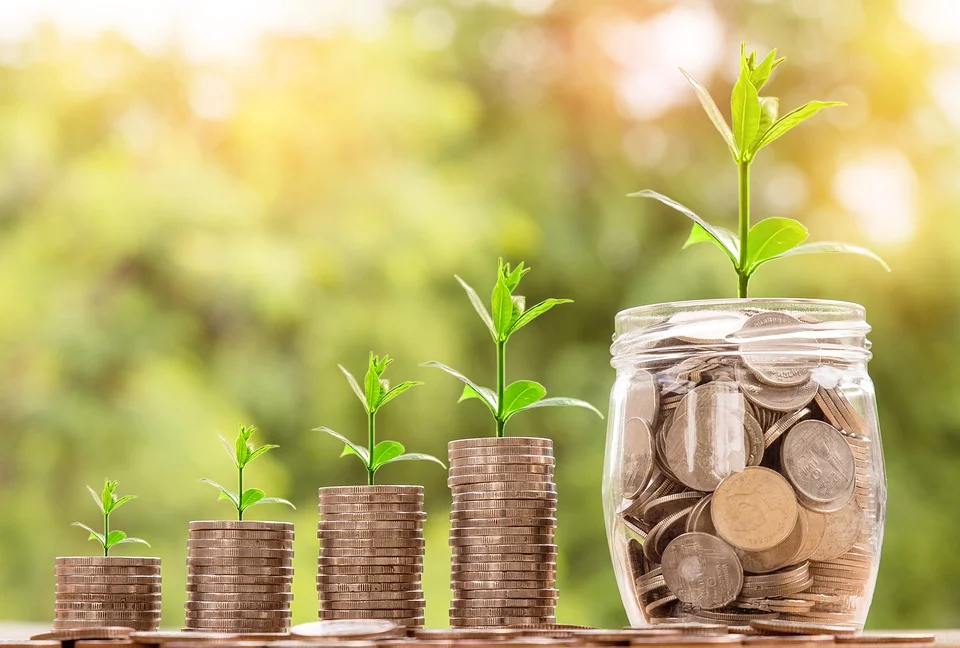 The table below will aid you in understanding more about wealth management vs investment banking.
| | |
| --- | --- |
| Wealth management | Investment banking |
| Wealth management refers to managing a client's whole financial situation.   | Investment banking entails a financial sector area that deals with corporate finance, buyouts, and corporate asset management.   |
| It covers all areas of wealth management, including tax, retirement, performance appraisal, and charity.   | Liaising with experts in all domains is required to support the customer.   |
| Primary responsibilities include negotiating multimillion-dollar company agreements, deal creation and structuring, and capital raising via bond/share issuance.   | Act as intermediaries between buyers and sellers of company securities.   |
| Clients include individuals, families, and trust organizations with a high net worth   | Clients include Corporations, ministries, and institutional investors (fund houses, private banks, and so on)   |
What does wealth management entail?
A meeting with an expert financial adviser is the first step in wealth management, often known as "private wealth management." This might also be a wealth manager who knows how to handle the funds of high-net-worth individuals.
They also confer with the customer's attorney, accountant, and insurance agent. Then they create a tailored plan based on the client's objectives and the level of risk they are ready to accept.
Wealth managers provide investment recommendations based on a strategic plan and collaborate closely with their customers to learn about their assets, finances, and objectives.
How does wealth management operate?
People with a lot of money or "worth" often need services beyond what a regular financial counselor can provide. The more valuable an individual is, the more complex their financial portfolio, tax status, and company interests are.
Wealth managers have access to a wide range of financial goods and services that are not readily accessible to the general public.
These technologies are used to provide customized solutions for each customer. Clients can work with a private wealth manager, a wealth management consulting business, or the wealth management section of a bank.
Wealth managers also charge a fee, which is normally a proportion of the assets they manage for a client. The higher the asset's worth, the lower the percentage charge that must be paid. Fees vary by business, but all wealth managers earn more when their portfolios grow.
Clients with exceptionally high net worth may set up a private family wealth management office. This might be a single-family office or one that handles the financial issues of multiple households.
Wealth management services
As a client's wealth develops and new services are employed, wealth management changes. Most wealth management techniques are built on the foundation of investment planning. Services provided by wealth management firms include, but are not limited to:
Preparing for retirement
Legal assistance
Accounting for estate planning
Tax planning and services
Plans for charitable giving
Family members' education planning
Organizing your business
Management of debt
Health-care and Social-Security administration
Services relating to insurance
Income security
Asset protection is important.
What is investment banking?
Investment banking refers to various corporate finance services investment financial institutions have in an investment banking branch. Investment banking consists of two main activities: merger and acquisition (M&A), advising and underwriting. 
Who are the clients of investment banking?
An investment bank's clients might come from anywhere around the globe. They are corporations, not people that fit into one of the categories listed:
Governmental ministries
Investment banks assist governmental ministries in raising funds, trading securities, and buying and selling businesses.
Businesses
To become public, private and public firms collaborate with investment banks (IPO). They may also use debt issues to obtain extra funds, expand their operations, or make acquisitions. This is in addition to selling company units and acquiring research and general corporate finance guidance from these institutions.
Institutional investors
Institutional investors, such as private equity companies, are in charge of managing the funds of others. Institutional investors rely on investment banks for research and assistance in trading securities. They also help firms acquire portfolio businesses and exit their holdings via a strategic sale or an IPO.
Services of investment banking
The following would get included in a full-service investment bank:
Advisory on mergers and acquisitions (M&A)
An investment bank assists its customers, such as companies and organizations. Furthermore, the procedure includes locating, analyzing, and finalizing the purchase. An investment bank will represent its customers in negotiations.
It can advise on both sides of M&A deals, but it will only represent one side of the transaction – either the buyer or seller.
After completing a business purchase, an investment bank might assist its client in reorganizing the newly acquired company.
Underwriting
This is the process of organizations or organizations obtaining cash by selling bonds or issuing shares to investors through an IPO. This is beneficial to firms that need funds to function and develop. By promoting their company to investors, an investment bank assists these enterprises in obtaining cash. Underwriting may be divided into three categories:
Unwavering dedication: The underwriter (i.e., the investment bank) promises to purchase the whole issue and bear full financial responsibility for any not sold shares.
Best efforts: The underwriters commit to selling as many issuers as possible at the concurred bid price. Nevertheless, he can return any unsellable units to the seller without experiencing any obligations.
All-or-none: The sale is called off if the whole issue is not sold at the offering price, and the issuing corporation gets nothing.
Research in equity, credit, and forex
Investment bankers evaluate, suggest, and report on investment possibilities in asset classes such as foreign stock exchange and industrial sectors such as metals and mining, oil and gas, and TMT (technology, media, and telecommunications).
The study results help with primary bond/share issuance, transaction origination, and structuring and support sales and Trading clients.
Marketing and sales
Sales and Trading (S&T) is a branch of investment banks that helps manage the bank's finances via equities and bond transactions.
Business and retail banking
Not all financial institutions have the necessary licenses to provide commercial and retail banking services. All included deposits, savings accounts, check services, mortgages, and loans. These must be kept distinct, and controls must get put in place to separate the different functions. There is no chance of a dispute of interest due to this.
What is the process of investment banking?
At the basic and secondary levels of service, an investment bank, or a bank's investment banking section, acts as a mediator between various parties.
It facilitates corporate finance and company takeovers between corporates (running firms) and institutional investors at the most basic level. Companies that raise money from investors then sell securities or stocks in an auction run by an investment company.
The bank then assists in arranging securities (bonds or shares) with money managers who wish to acquire or sell these assets in the secondary market.
That is also when the financial firm provides equities and credit analysis to corporate investors.
Frequently Asked Questions
Is wealth management the same as investment banking?
No. The wealth management versus investment banking advice mentioned above will come in here.
What exactly does an investment banker do?
Investment bankers serve as financial advisors to firms and, in certain cases, governments. They work with their clients to help them raise money. Issuing stock, establishing a credit, bargaining the acquisition of a rival, or organizing the sale process are all examples of this.
What companies provide wealth management services?
These services are provided by wealth management businesses and big financial institutions having a wealth management section.
Is investment banking a lucrative profession?
Yes. An Investment Banker earns one of the highest salaries of any finance-related employment globally.
For who is wealth management intended?
If a wealth management business provides the service, the target audience will be high-net-worth individuals, families, and trust organizations. Clients might be commercial organizations or rich people if provided by a bank.
Which are some of the most crucial healthcare services?
Among the essential wealth management services include:
Estate planning and legal advice
Services in accounting and taxation
Plans for charitable giving
Assisting in the start-up or sale of a company
Health-care and social-security benefits are investigated.
Management and guidance on investments, particularly retirement planning
Locate and coordinate with experts in any sector to guarantee that their clientele's services mentioned above are provided.
Conclusion
In conclusion, wealth management and investment banking come with various merits. If you need additional information about wealth management versus investment banking, the recommendations above will be really helpful.
I am Lavinia by name and a financial expert with a degree in finance from the University of Chicago. In my blog, I help people to educate by making wise choices regarding personal investment, basic banking, credit and debit card, business education, real estate, insurance, expenditures, etc.