Disclaimer
Information presented on this web page is intended for informational and educational purposes only and is not meant to be taken as legal, financial, investment or tax advice. We do not accept any responsibility for any trading or investment related losses. Please review our disclaimer on before taking action based upon anything you read or see.
Cryptocurrency is a burgeoning sector that has the potential to transform not just the way we conduct business but also how we manage our finances in the future. Thus, this watermine investment review will aid you immensely. Mining and trading cryptos such as Bitcoin and Ethereum are two of the numerous methods to generate money using cryptocurrency. This is an in-depth guide on watermine investment review.
You may exchange digital tokens with other individuals on certain websites without owning them. Others enable you to purchase and sell company-specific digital tokens on a stock market. WaterMine claims that using different tactics like trading and crypto mining can earn you a 2.6 percent return on your investment.
Is this, however, correct? We'll go through how WaterMine works, the things they sell, how you can earn money with them, and whether or not they're legitimate.
You do not have to invest thousands of dollars to try it out. If you want to make money with cryptocurrency, you can try investing in a small percentage of it. It is a very high risk, but you could earn a lot if things go right. Stay informed and do your own research to make wise decisions.
Are Your Funds Safe With Watermine?
Capital NO is the response to the query. There is a good chance that this HYIP might cease functioning one day, leaving you high and dry without a working license and a stable ROI.
Affiliates have lately been ordered to cease marketing. This indicates that Watermine will soon leave the internet landscape. One of the first actions Ponzi schemes take as they get ready to flee with investor money is that.
Additionally, there have been reports of the website getting hacked and investors not getting paid in the past. This is once again old news. A platform like this usually experiences it just before it fails.
Here are some reasons you shouldn't try to double your money using this platform if you're still thinking about it.
1. Lots of anonymous
We conducted a full background check on this platform's owner(s) but found nothing. This alone is evidence that those in charge of this platform don't have sincere motives. If so, they wouldn't be keeping their information a secret.
2. The unpredictable
The fact that this site is an HYIP makes it impossible to forecast what will happen next. Your money might be stranded if they decide to shut down their site today. However, with HYIPs like these, your cash is always in danger.
3. Any watchdogs are not watching this platform
Even though some portals might offer a registration certificate and supposed proof of payments, don't be fooled. Anyone could obtain a fake certificate and address. This is particularly true of the UK's Company House, which most utilize since it just costs £5. They are not regulated, however. They do not have the approval of any financial body.
4. Lack of a Social Media Profile
Despite claiming to have been around since 2015, this investing platform doesn't provide connections to any of its social media profiles. Nothing at all leads us to believe that they have such a past.
We discovered nothing about this equity investment, not even on Facebook. Similarly, on Google. If they are who they say they are.
What Is WaterMine
WaterMine is a breakthrough trading and mining network with a team of expert traders that will help you achieve a guaranteed ROI in crypto exchanges and mining, according to their website.
Every day, the algorithm keeps track of currency pairings and looks for high returns when there is enough activity in the market across all exchanges, resulting in successful trading chances. This is how the business describes how it generates profits for its customers.
Watermine Investment Review: Company Details
There isn't much regarding the way of corporate information. We discovered that Marcel Werner is the proprietor of WaterMine and that the firm gets situated in the United Kingdom. The following is the information provided on the company's website concerning their location and listing:
Watermine LTD is a UK-registered company with the number #12731702.
support@watermine.io is the company's email address for customer service.
On 7-5-2020, the domain name "watermine.io" was registered while performing some research.
We couldn't discover any information on Marcel on the internet other than the UK registration certificate where we first saw his name. Let's go on now that it's out of the way.
What Is the Process of Using WaterMine?
The steps to using WaterMine are as follows:
Step 1: Create an account.
The first step is to join WaterMine and establish a member account.
Step 2: Invest.
The second step is to pick one of Hashpower's contracts and invest.
Step 3: The Mining Process Begins
The final stage is just sitting back, watching the mining process begin, and seeing money getting mined in real-time in your account.
Step 4: Collect your coins
The fourth step is waiting for your cash to arrive in your account. A minimal coin release of $1 is required.
What kinds of Services does Watermine Provide?
We'll go through their services in our watermine investment evaluation portion. The firm provides investment packages that guarantee a specific return depending on your chosen contract package. These investment packages are known as Hashpower mining contracts.
The contracts are three months long and cost between $10 and $2,500 to invest. The return on investment percentages ranges from 2% to 2.6 percent. According to the company website, the profit is paid out to you daily.
What are the Significant Ways to Earn with WaterMine?
This section of our watermine investment review will discuss how you can profit from the company. WaterMine allows you to earn money in two different ways:
Via their Hashpower contracts
Via their referral affiliate program
Contracts for hashpower
You may begin with any of the four "Hashpower" contracts. These contracts guarantee a 3-month return on investment (ROI) and pay you the profit daily in the form of mined coins.
The following is a list of the packages they provide:
Beginning Investment Contract – You will need to deposit $10 to $99. to join the 30-day Starter contract. This contract guarantees subscribers a daily return of 2%.
Superior Investment Contract: You must deposit $100 to $999 to join the 30-day advanced contract. This contract guarantees subscribers a daily return of 2.2 percent.
Deluxe Investment Contract: You must deposit $1,000 to $2,499 to join the 30-day Premium contract. This contract guarantees subscribers a daily return of 2.4 percent.
Solid gold Investment Contract: A minimum investment of $2,500 is required to join the 30-day Golden contract. This contract guarantees subscribers a daily return of 2.6 percent.
Affiliate referral program
Along with the stated ROI gains, WaterMine also claims to provide referral rewards paid to you from the investments of your referrals. The commission's model is a four-tier referral scheme based on the MLM uni-level structure. Based on the referral reward scheme approach, it is possible to argue that they are likewise an MLM program.
According to its website, it doesn't matter whatever contract you invest in. As long as you invest, you will receive the same % on each level. The following is a breakdown of how much money you'll make from your referrals' investments:
Level 1 Referrals – These are folks who have been recommended to you personally. On their investments, you will get an 8% profit.
Level 2 Referrals – These folks recommended your level 1 people. You will get a 6% return on your investment.
Level 3 Referrals – These folks recommended your level 2 people. On their investments, you will get a 4% profit.
Level 4 Referrals – These folks recommended your level 3 people. On their investments, you will get a 2% return.
That's all you need to know regarding earning money with WaterMine. Let's go on now that it's out of the way.
Is WaterMine a Safe and Reliable Service?
NO. WaterMine lacks all of the characteristics of an excellent investment company. There is no proof that the broker can make money. The firm isn't in the mining business. The company claims to have the most incredible staff, just like many other Ponzi scams that infiltrated the sector.
Despite this, they fail to identify the experts they are complimenting. We feel this is another ruse to extort more money from unsuspecting individuals. The site makes no mention of the mining method it employs. We don't know where their mining farms are, their electric price, or what additional mining fees they charge.
A legitimate and transparent crypto-mining company exposes all pertinent information to gain investors' confidence.
Reception of Watermine Crypto
On MLM public review media online, the Watermine Crypto network was well-received. However, several so-called fair and reasonable signals are unsupported by evidence.
When an MLM platform provides consumers with discount codes for earning passive money, it receives much attention. Watermine is in the same boat.
Despite the Watermine Crypto Review's internet articles exposing the company's Ponzi scam, the review gets won by PR hyperbole. As a result, many unscrupulous investors started using Watermine to fill their virtual crypto wallets.
Watermine also receives a lot of positive feedback from customers on sites like Scam Detector and Trust Pilot. As we said previously, many reviews come from Watermine coupon sellers and Affiliate/Partnership marketers. The aim is to give out as many referral coupons as possible. Others state that they make consistent monthly withdrawals.
Advantages & Disadvantages of Water Mine Investment
The advantages & disadvantages of water mine investment include:
| | |
| --- | --- |
| Advantages   | Disadvantages   |
| A big plus is the daily ROI that was promised!   | "Marcel," the alias indicated on the UK registration, seems to be an enigma who cannot be located online.   |
| Without needing to recruit or sell to make money.   | Any firm that promises a certain ROI typically has some shady business practices.   |
| A benefit of using WaterMine is that you may make money from home.   | A black-market economy   |
| Another advantage is that WaterMine offers a referral scheme that allows users to increase their earnings in addition to the guaranteed ROI.   | High volatility and the possibility of substantial losses   |
|   | Completely unsupported and unregulated |
|   | Prone to Internet hacking |
|   | No refund   |
Frequently Asked Questions
What is Watermine?
Watermine is a service that allows you to mine bitcoin. It implies that you may purchase mining power from the firm and use it to mine cryptocurrency, which, according to legend, will bring you riches. The business also claims to deal in digital currency.
Is there a license for WaterMine?
Regrettably, the broker is doing business unlawfully.
What is WaterMine's exact location?
The business operates under the guise of anonymity. Their actual whereabouts are unknown.
Is WaterMine a secure place to put your money?
No. The firm raises various red flags. Your personal information and funds are in grave danger.
Is WaterMine the best in terms of customer service?
No. Because the firm is a fraud, they will only answer when convenient for them to do so.
Is the WaterMine firm profitable for investors?
No. None of their customers has shown evidence of payment.
Conclusion
In conclusion, cryptocurrency is one of several options for earning money. You have the option of mining or trading and may trade using the best digital currency exchangers. You may also profit from the volatile nature of cryptos.
Furthermore, since there are so many scam crypto trading brokerages on the internet, make sure you read reputable evaluations on an investment bundle before you buy. At this point, the above highlight of the watermine investment review will aid you immensely.
Expert Opinion
The intriguing and young field of cryptocurrencies has the potential to transform not just the way we conduct business but also the way we manage our money in the future.
While some services let you transact digital tokens of corporations on a stock market, others let you trade them with other users without ever becoming their owner.
According to WaterMine, they guarantee that they can increase your return on investment (ROI) by 2.6 percent using a variety of tactics, including cryptocurrency mining and trading. From research, it has been observed that this is quite unrealistic. Thus, it's best to trade with caution, as highlighted above.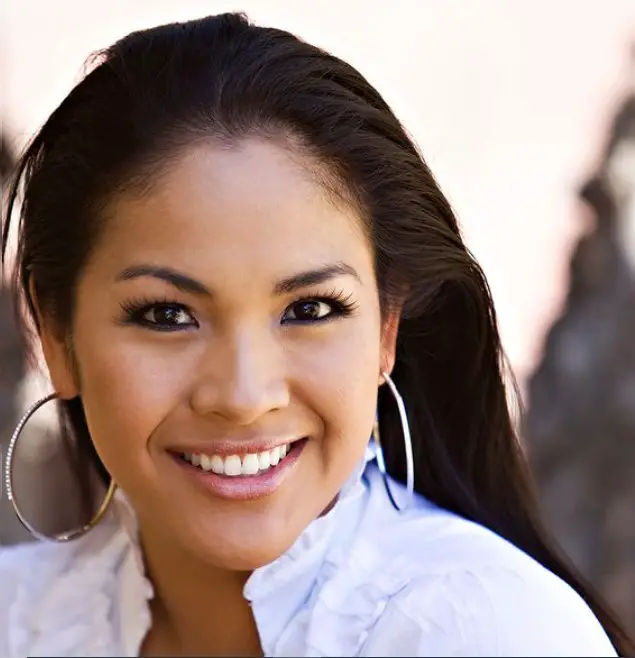 I am Lavinia by name, and a financial expert with a degree in finance from the University of Chicago. In my blog, I help people to educate by making wise choices regarding personal investment, basic banking, credit and debit card, business education, real estate, insurance, expenditures, etc.