Disclaimer
Information presented on this web page is intended for informational and educational purposes only and is not meant to be taken as legal, financial, investment or tax advice. We do not accept any responsibility for any trading or investment related losses. Please review our disclaimer on before taking action based upon anything you read or see.
For a good reason, business is a popular degree option. Business is a fantastic career choice since it pays well, has a lot of job growth, and offers opportunities in various industries. Business degrees and majors, on the other hand, are not all created equal. Some have distinct criteria; study pathways and can lead to a wide range of careers! Thus, we have highlighted the types of business degrees and salaries below.
Furthermore, a business degree is a big financial commitment. To get the most out of that investment, figure out which parts of the industry pay the most significant compensation ahead of time. We'll take a look at some of the most lucrative business degrees in this article.
Why should you get a Business Degree?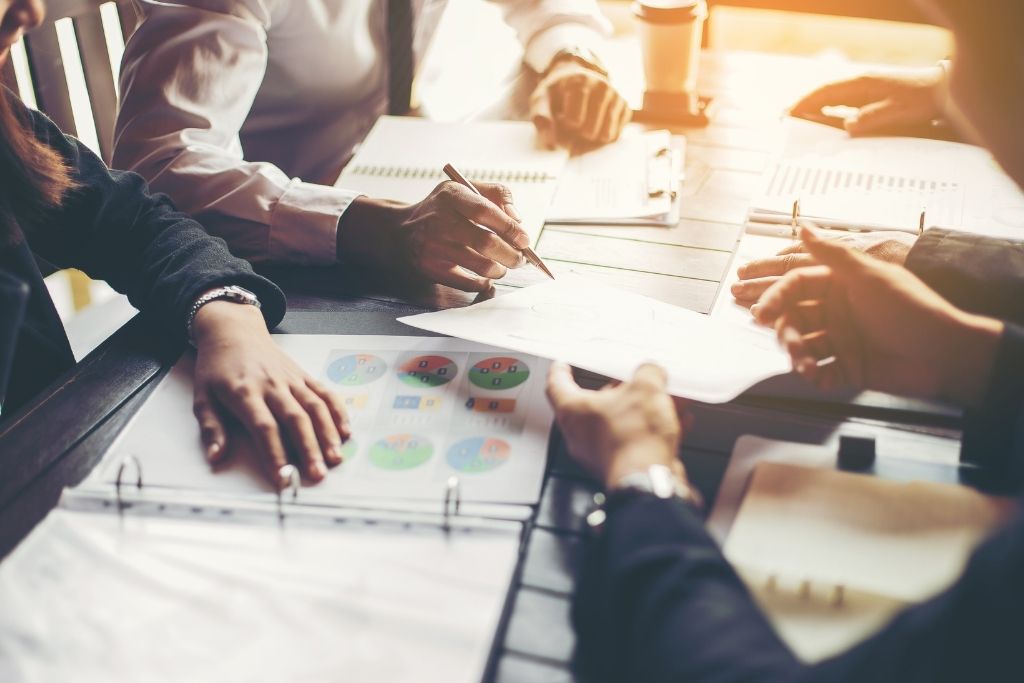 Before joining the professional world, a business major has an excellent opportunity to learn a wide range of business principles. You'll be equipped to work in various contexts, including government, commercial, non-profit organizations, and more, if you have business experience.
Whether you want to work in production or technology, agriculture or fashion, concentrating in one of the business fields will give you the information and skills you need to succeed in your chosen field. As a result, business majors are more adaptable, strategic, and employable job candidates.
Another advantage of choosing a business degree is the opportunity for financial gain. According to the US Bureau of Labor Statistics (BLS), many business-related occupations have greater earnings than all employees. Employees in some of the higher-paying sectors, on the other hand, may work longer hours than the average.
Types of Business Degrees and Salaries
In the entry-level employment market, business degrees may be the most employable degree. They have a variety of entry-level options, making them one of the most valuable degrees accessible. Here are some of the types of business degrees and salaries today:
Marketing
A marketing degree enables you to improve your analytical abilities in product merchandising, buying habits, and campaign management. It also teaches you to obtain and understand customer data to make critical decisions about existing or new items.
Courses involving comprehensive sales and marketing research from theoretical and practical viewpoints, typically including mock promotional campaigns, are available to marketing majors.
Market research strategy, promotional design and management, and global marketing are some of the other courses you may have to take. Marketing graduates frequently move to market and sales manager positions, which pay an average of nearly $49,000 per year.
Foreign business
International politics, practical business skills, and world cultures are all covered under the umbrella of internal business. Geographics, foreign languages, global marketing, large corporations, political economics, treaties, and international trade deals will be covered as part of your foreign trade study.
Functional marketing skills classes, such as accountancy, economics, finance, marketing, and administration, will also be offered.
You could work for international institutions and multinational firms in your home country or overseas if you have a foreign business degree.
Most foreign business majors begin their careers in domestic organizations or enterprises to acquire basic business abilities. With a typical pay of $53,000 per year, graduates frequently rise to managers, production managers, and operations directors.
Accounting
Accounting is among the most adaptable business degrees available today. Accountants work for a variety of clients, including citizens, businesses, and government bodies. An accounting degree will teach you how to audit data, analyze financial data, investigate budgets, and keep records.
Technical training in databases and spreadsheets will also be present. Typical accounting graduates are accounting professionals, tax inspectors, forensic accountants, audit committees, and governmental accountants. Accountants earn an average of $54,500 per year.
Logistics
A bachelor's degree in logistics management prepares you for a profession in arranging the transportation and distribution of retail merchandise. Logistics management, analytics, micro and macroeconomics, financial reporting, transportation management, analysis, design logistics systems, and logistics management are topics covered in the curriculum.
Managers, field directors, and logistics planners are common positions for bachelor's degree holders. The average annual compensation for logistic managers is $61,800.
Finance
Financial analysts or consultants, financial agents, insurance agents, and stockbrokers are all possible jobs with a business degree in finance. This degree allows you to broaden your financial management expertise while also educating others on controlling and managing personal and commercial finances.
Asset allocation, financial accounting analysis, strategic management ideas, fixed income, derivative securities analysis, and corporate finance foundations are just a few of the courses you'll take as part of your finance degree program.
Salaries in the financial industry vary based on the type of job you want to do. The average annual income for financial analysts or advisors is $67,000.
HR Management
A business degree in human resources (HR) management teaches you how to build good relations between workers and control while maintaining a pleasant workplace. It also enables you to practice critical reasoning and learn how to perform analytical research.
You'll also gain communication and organizational abilities and various business skills, which are essential for a generalist HR career.
Benefits and compensation, corporate ethics, interviewing advice, communication methods, management concepts, and leadership abilities are just a few of the subjects covered in an HR management degree.
E-commerce
E-commerce combines economic ideas and software programs that allow you to use the Internet's capacity to generate commercial opportunities. You can find yourself working for an e-commerce firm or starting your e-marketing firm.
Marketing, operations, computer engineering, project planning, computer algorithms, and systems development are some of the major topics covered in an e-commerce degree. Web designers, ad and promotions managers, online store owners, and e-commerce consultants are typical career paths for graduates with a finance degree in e-commerce. A year's Salary for these specialists might be $72,300.
Production of industrial goods
Manufacturing products is the emphasis of the industrial production industry. Employees who engage in industrial production produce and maintain efficient processes and ensure a safe workplace that complies with tight requirements.
If you pursue this degree, you will most likely take supply management and procurement classes, production planning and control, and logistics. After completing the program, you could work as a production manager, a transportation manager, or a storage and distribution manager. An industrial production manager's annual compensation averages $72,600.
Organizational management
In fast-changing work contexts, organizational leadership aids in influencing corporations or organizations and managing change. You can gain a solid understanding of the leadership strategies that help organizations succeed by pursuing an executive management degree.
Evidence-based decision-making, team dynamics and facilitators, and organizational change are part of an executive management degree.
After earning an organizational leadership degree, you can work in multiple business units, project management, corporate communications, strategic planning, human resource management, business consultancy, and employee training and development. Management analysts earn an average of $77,500 per year.
Economics
A management degree in economics will help you hone your research and evaluation skills in labor output, equipment, raw materials, land, natural assets, and finished items, to name a few. It prepares you for several occupations in business and other fields, including law, administration, and healthcare.
When it comes to changing careers, this gives you more options. Economists, bankers, credit financial experts, and market analysts are typical jobs for economics graduates. Economists earn an average of $97,600 a year.
Frequently Asked Questions
What is the highest paying type of business?
The highest paying type of business is marketing.
What jobs pay the most with a business degree?
The jobs that pay the most with a business degree include the following:
Chief financial officer (CFO)
Chief credit officer
Director of accounting and financial reporting
Stock plan administration manager
Regional controller
What finance degree makes the most money?
The finance degree that makes the most money is the Investment banker. The National Average Salary is over $62,000 per year.
What is the best business major to get?
The best business major to get is marketing. 
What four-year degree makes the most money?
The four-year degree that makes the most money is Petroleum Engineering.
What is the most complex business major?
The most complex business major is Economics.
What type of business degree makes the most money?
The business degree that makes the most money is Economics.
What is the best degree for a marketing job?
The best degree for a marketing job is Advertising and promotions manager
What is the highest paying job in the business and marketing field?
The highest paying jobs in the business and marketing field include:
Project Management Average Salary: $98,228 Projected growth: 12.85% Courses to take: Micro and Macroeconomics Operations Management.
Average Salary: $158,560 Projected growth: 9.58% Courses to take: Capital Management Global Business Product Development
Salary: $127,870 Projected growth: 8.75% Courses to take: Analysis of information & E-Systems Data Mining.
Salary: $112,800 Projected growth: 12.82% Courses to take: Sales Management Public Relations.
Average Salary: $99,330 Projected growth: 11.5% Courses to take: Business Law Project M Management Corporate Finance Graduates with a degree in finance are invaluable to any business venture.
$73,580 Projected Growth: 7.9% Courses to take: Global Banking
Average Salary: $92,910 Projected growth: 11.5% Courses to take: Financial Reporting Managerial Accounting Business Law
According to NACE, 60.6% of survey employee respondents said they are constantly hunting for accountants.
Can you do marketing with a business degree?
Yes. You can do marketing with a business degree. 23% of all degrees earned are business-related. According to the Bureau of Labor Statistics, there were about 9.6 million self-employed workers in 2016, and BLS projects this number to increase to 10.3 million by 2026.
What are the highest-paid degrees?
The highest-paid degrees are:
Petroleum Engineering        
Operations Research & Industrial Engineering      
Electrical Engineering & Computer Science (EECS)      
Interaction Design
Conclusion
In conclusion, the business stands as an excellent choice for many. And if you desire to take a plunge into this field, the highlight of the types of business degrees and salaries above will aid you immensely.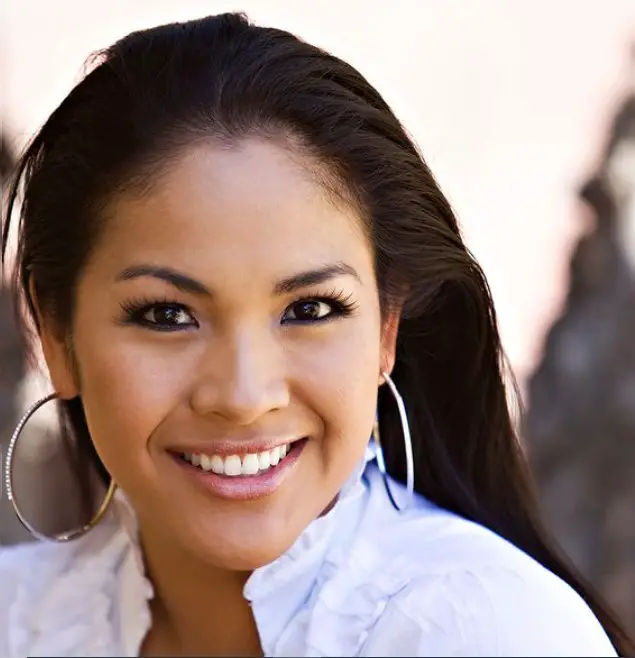 I am Lavinia by name, and a financial expert with a degree in finance from the University of Chicago. In my blog, I help people to educate by making wise choices regarding personal investment, basic banking, credit and debit card, business education, real estate, insurance, expenditures, etc.