Disclaimer
Information presented on this web page is intended for informational and educational purposes only and is not meant to be taken as legal, financial, investment or tax advice. We do not accept any responsibility for any trading or investment related losses. Please review our disclaimer on before taking action based upon anything you read or see.
Many investors debate whether to buy gold or silver, but the most knowledgeable investors have both. Silver is a more speculative investment than gold, which may provide the most significant insurance and security against difficult economic times. Both metals are popular investments, but silver is a unique investment that may yield considerable returns despite the initial VAT expenditure. Because of these variances, holding both gold and silver at the same time might be advantageous. Now the question is should I buy gold or silver?
The short answer is that gold is superior to silver in a number of ways that make it the best investment for an investor looking at precious metals. First, gold has more liquidity than doe's silver, as evidenced by its greater market size and higher demand from investors.
This means you can sell your holdings faster with less price volatility when compared to buying or selling large amounts of silver on short notice – which could unnecessarily endanger profits if not properly planned out beforehand!
Though both have attractive features, Gold's much larger liquid markets driven mostly by investment and jewelry demand give it some clear advantages over Silver for the average Precious Metals Investor; including having less volatile pricing due to being backed up primarily but Investment Demand rather than Industrial Supply like Silver.
The fact is;
Purchasing actual gold or silver as an investment is not always as simple as it may appear. Beginner investors are sometimes perplexed by a plethora of options: "Should I buy minted bars or sovereign coins?" "Perhaps that limited-edition coin is a smart investment?"
The price and bonus on the gold spot rate are used by wise investors to evaluate bullion alternatives. When an item is sold, it doesn't necessarily mean you'll receive your extra back.
Worse, there are unscrupulous sellers out there. They'll attempt to convince you to buy high-priced collectible coins and other antiques that won't keep their long-term value.
Gold vs. Silver [The 5 Distinctions That Matter Most to Investors]
Gold is the better investment for the typical precious metals investor. It has a significantly more liquid market, which is primarily driven by demand for investment and jewelry. Gold's price is also less variable than that of silver.
On the other hand, silver is more speculative and has a more vital link to economic activity. This is because silver has several industrial applications. As a result, silver can be appealing during downturns when the metal's price is low.
The main benefit of silver is that it is substantially less expensive than gold. As a result, small investors will find it more appealing.
Difference #1: The price of silver is more unpredictable than gold.
The total influx of available silver is close to 1 billion oz each year. The yearly gold supply is about 120 million ounces.
As a result, the silver market seems to be eight times bigger than the gold market. The opposite is true, though, due to the substantial price difference. Silver's annual supply is much less than gold's due to its lower price.
In reality, as a trader, you may take advantage of this volatility. During down markets, silver has traditionally depreciated more than gold, while appreciating much more than gold in bull markets.
When it comes time to sell, the increased volatility means you'll have to be more agile.
Difference #2: Silver is less expensive.
Silver is a valuable metal, much as gold.
It's a difficult asset to come by. You can only hold so many of your assets in your hands. In a society of printed profits, online trading, and currency manufacture, physical silver is a solid asset that cannot be hacked (something your stock broker usually guards against).
It's a form of money that resembles gold. It cannot be created out of thin air like actual currency or digital entries (hence devalued). Silver has been used more often than gold as a form of currency throughout history.
There is no possibility of a counterparty. If you possess genuine silver, you don't need a third party to execute a contract or vow.
Gold coins and bars come in a variety of values (from half an ounce to one-twentieth of an ounce in some situations). Premiums on things weighing less than one ounce, on the other hand, are greater. This is due to the fact that generating a tenth-ounce coin costs the refining process the same as manufacturing a one-ounce coinage.
For routine little purchases, silver will be more practical than gold. Finally, because silver is more affordable, it is a better choice for forgiving. Do you want to present a gift of precious metals? It's only that silver has made it more economical to do so.
Silver will be more useful than gold for daily expenses. Finally, silver is a better option for forgiving since it is more inexpensive.
As a result, silver is a good investment for those on a restricted budget as well as for any little financial requirements which may occur in the latter. Gold should be used for larger transactions.
Difference #3: Silver Needs Much More Storage Space
All of those expense advantages come with a stipulation: Silver requires far more space for storage than gold.
At present prices, a dollar spent on silver will yield about 80 ounces more than just a dollar invested in gold. In addition, most silver is far less compact than gold, with pure silver possessing 83 percent more volume than gold. This indicates that silver typically takes 128 times more room than gold for the same monetary value!
Gold coins are simple to conceal in a sock closet or cookie jar, while silver ones are cumbersome in the same places. Whether you purchase coins or bars, silver takes up a lot more room than gold.
Moving genuine silver is similar in that it may be so much more complicated, costly, and complex.
Finally, whereas silver tarnishes over time, pure gold however doesn't. Silver coins and bars must thus be dried completely and away from the elements, but gold does not.
Difference #4: Silver Has Higher Industrial Use
The industrial usage of gold accounts for around 12% of the total supply. The industry, however, uses a whopping 56 percent of the supply owing to silver's special qualities. Silver has so many applications that, like it or not, you don't get through the day without utilizing one.
Whether you can see it or not, silver is involved in everything from gadgets to medicinal applications to cells and solar panels.
What is the significance of this? The status of the global economy has a more decisive influence on silver demand than it does on gold demand. As a result, silver is more vulnerable to economic ups and downs.
Remember that in such a case, administrations and monetary authorities are likely to undertake excessively inflationary actions to maintain the economy afloat—exactly the conditions that would function as a Boost for silver due to its haven position.
Difference #5: Silver stockpiles are declining, while gold stockpiles are increasing.
This disparity may not seem to be significant to an investor at first sight, but it is a hidden tendency that might have far-reaching consequences in certain cases.
Silver was formerly held in large quantities by governments and other organizations. The majority of them, though, no longer possess metallic stocks. The U.S.A, India, and Mexico are the only countries with silver reserves.
Silver is no longer used in currency is the main reason why governments don't have a lot. However, as previously said, silver is being employed in industry to a considerably greater extent. As a result, if future industry requirements increase or the supply chain is disrupted, governments will be unprepared.
5 Significant Differences in Gold and Silver
Volatility 
The price of silver is less variable than the price of gold. In volatile markets, it will fall just under silver, and in uptrends, it will rise less than silver.
The price of gold is more variable than the price of silver. In bad markets, it will fall farther than gold, while in bull ones, it will rise further. The capacity to sell after large price rises will be critical to investment success.
Affordability
The price of an ounce of gold is 80 times that of an ounce of silver (at current prices). There are smaller quantities available, but the premiums are higher.
Gold is more costly, but it offers the same benefits. It enables the seller to meet future small financial obligations. Giving as a gift is less expensive.
Storage
It requires up to 128 times as much storage area as gold, costs more to maintain, and tarnishes over time.
It consumes up to 128 times quite so much storage capacity as gold, costs more to retain, and debases over time.
Industry
Only 12% of request is satisfied, and it has only a little impact on price. It is responsible for 56% of the overall supply. The market is influenced by the status of the market. The overwhelming bulk of industrial silver cannot be recovered.
Stockpiles 
Central banks accumulate a large amount of gold and store it in their books. Authorities only have a small stockpile of silver.
What to Consider Before Buying Precious Metals
Wise investors use the price and premium on the gold spot price to analyze bullion options. It doesn't always imply that you'll get your premium back when the item is sold.
Worse still, there are shady merchants out there. They'll try to persuade you to acquire numismatics and other collectibles with high premiums that won't hold their worth over time.
As a result, before sinking your toes into this market, it's critical to get a basic grasp of precious metals.
As a result, the following are some of the things you may be asking yourself, which we will address right away:
What Is the Most Effective Method of Investing in Precious Metals?
Precious metals may be purchased in the form of physical bullion bars and coins, as well as financial vehicles such as gold exchange-traded funds (ETFs).
While investing in precious metals through ETFs may appear enticing owing to its ease, there are a few essential drawbacks that investors should be aware of.
Should I Invest in Gold or Silver Bullion
Gold has a far more stable market than silver, which is largely driven by financial and jewelry demands. The price of gold is also less volatile than that of silver.
On the other hand, silver is more speculative and has a more vital link to economic activity. This is since silver has several industrial applications. As a result, silver might be appealing during downturns when the metal's price is low.
Frequently Asked Questions
What are the best gold coins to invest in?
For North American investors, the American eagle and Canadian Maple Leaf coins, as well as silver and gold, are among the greatest coins to purchase. For European investors, gold or argent Eagles, as well as Austrian Philharmonics, are attractive coins.
Where Should I Purchase Physical Precious Metals?
The best way to get genuine precious metals is to use an online dealer that offers a buy-and-store plan with lockers that are not London Bullion Market Association-approved banks (LMBA).
Unless there is an emergency, investors should avoid taking physical custody of their gold or silver. Keeping your bullion in a locked vault is significantly safer.
Are Precious Metals a Good Investment for You?
Aside from that, owing to their consistent market growth, precious metals like gold and silver remain a secure investment sanctuary for investors and company owners. Gold and silver jewelry producers, in particular, are not the only ones benefiting from the increasing demand for their products.
Could Silver Shine in Your Portfolio?
Precious metals could be an effective way for investors to diversify their portfolios given the low connection. Gold, silver, and other rare metals could be used as to be used as an investment vehicle 
Why Investing in Precious Metals Is a Bad Idea?
Gold and silver, for example, maybe viewed as a currency wager against fiat currencies. Because PMs are not productive assets, some individuals do not consider them an investment. They're made of a non-reactive metal. Dividends and coupon payments are not thrown out.
Learn Why Silver is a Bad Investment.
Should I Invest in Precious Metals?
Precious metals are regarded to be a useful portfolio diversified portfolio and inflation protection, but gold, a well of these metals, isn't the only one involved in investing.
Buying Silver vs. Gold as an Investment – What's Better?
While gold and silver have appealing qualities, gold is the better investment for ordinary precious metals investors. Gold's price is also less variable than that of silver. On the other hand, silver is more speculative and has a more vital link to economic activity.
Should You Invest in Silver Bullion?
In uncertain times, silver is viewed as a haven investment, a hedge against inflation and equities. Its employment influences silver's pricing performance and prognosis as an industrial metal in various areas. Silver is less expensive than gold, but it is traded less often, making it more volatile and illiquid.
What Was the Highest Price for Silver?
Silver has seen many ups and downs throughout its history as a traded commodity, reflecting various economic and political events. This precious metal was at its peak on January 18, 1980, with a price of $49.45 per ounce, the highest silver price ever.
When Will Silver Go Up?
According to the Silver Institute, as investors and industry ratchet up purchases, global demand for silver will grow to 1.025 billion ounces in 2021, the most in eight years, according to the Silver Institute, which also predicted that prices would climb.
How much gold and silver should you own?
If you want to invest in companies rather than commodities, there are ETFs for gold (GDX) and silver miners (SIL). The mining industry is undergoing a colossal consolidation wave, and further merger speculation might help mining stocks. Gold is seen more like money by investors than silver, a metal with far more industrial use. So, if you want to invest in silver, don't expect it to perform in lockstep with gold.
Bottom Line
Precious metals should be included in every investor's portfolio. While many investors seek gold and silver in physical forms, such as bullion or coin, mining stocks are typically a superior alternative. Investing in precious metals might be an excellent way to protect you against a market slump.
With the current state of the world economy, it has never been more necessary to diversify your portfolio and include the security of genuine precious metals.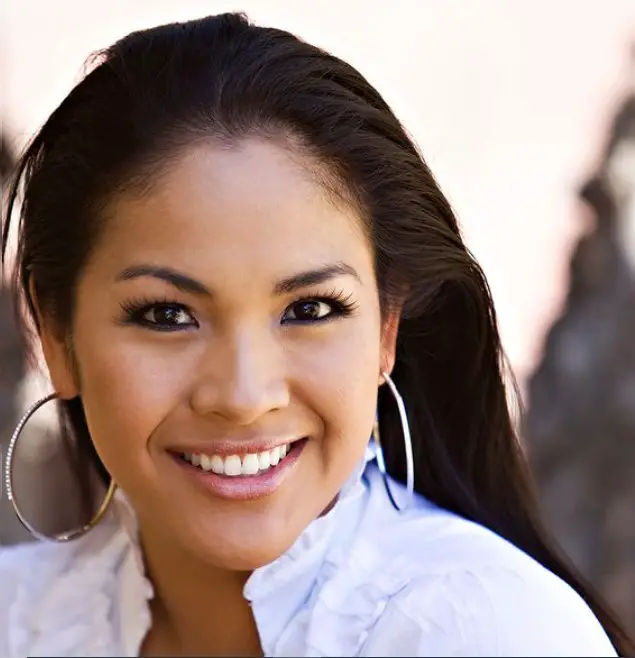 I am Lavinia by name, and a financial expert with a degree in finance from the University of Chicago. In my blog, I help people to educate by making wise choices regarding personal investment, basic banking, credit and debit card, business education, real estate, insurance, expenditures, etc.