Disclaimer
Information presented on this web page is intended for informational and educational purposes only and is not meant to be taken as legal, financial, investment or tax advice. We do not accept any responsibility for any trading or investment related losses. Please review our disclaimer on before taking action based upon anything you read or see.
One of the solutions available in the market for those who need money quickly is a personal loan (or personal credit). This alternative guarantees a financial breath for those who need it, as it offers more straightforward access than other banking products/services. This is in addition to allowing good negotiations with better payment conditions. Thus, below is a highlight of the top 5 money situations where a personal loan can help. 
Furthermore, as a simple and effective solution for financing all the most varied projects, the personal loan is rising. But sadly, it is still unknown by many people wishing to resort to bank loans. This credit has no allocation to any good or service. Thus, the borrower is entirely free to use the borrowed amount as he wishes.
Are you tempted to know everything about personal loans and want to ask questions about the topic? In this article, you will understand everything about this type of credit, from its concept to the situations where it can help. Come along!
What is a Personal Loan?
A private loan is a sum of funds loaned from a bank or credit union. The liberty to use this is the most substantial difference here. This implies that, unlike with finance, you don't have to specify how you'll spend the money.
The firm levies monthly interest in return for this product, which varies depending on the contract agreement and corporate policy. Other factors, such as the client's credit report and the sum borrowed, might affect this figure. All of this might lead to a rate change in order to reduce the risk of default.
How does a Personal Loan Work?
In a personal loan, the institution lends the money to an individual with valid identity documents. As it is not necessary to communicate this amount, it is enough to negotiate the contractual obligations, such as the number of installments and interest percentages.
After collecting the necessary documentation, the institution will carry out a credit analysis of the applicant. This is necessary to know if he will be able to pay off the debt. At this stage, debts, consumption habits, and other public records go through analysis. If everything is ok, the approval will be very fast, being possible to receive the amount on the same day.
Top 5 Money Situations Where a Personal Loan Can Help 
There are several Situations Where a Personal Loan Can aid you. This includes:
To fund studies
Like any investment, education also carries risks. You can pay for an expensive course and not even get a job in the field. It is true. But this type of investment has proven to have good returns. You can double your income just by studying without investing in stocks.
With cutbacks in scholarships for higher education, the student may need to find other ways to finance education. Thus, in addition to self-funding, there are diverse personal loans with differentiated interest options for students.
Are you also hoping to broaden your expertise to step out in the working world and advance professionally? So don't put it off any longer and then get ahead of the pack. A personal loan can be used to pay for a study program or a graduate diploma. You may even be able to obtain enough credit to participate in exchange programs and advance your career.
The secret to winning is to never pass up an opportunity to plan for the future. Utilizing a personal loan will, in fact, yield positive results over time.
To travel
Three out of every four Americans (75%) say they've borrowed money to pay for a holiday, with the average amount borrowed is $1,108. Despite the numerous offers in the travel industry, a leisure travel line of credit can be significantly less expensive. This will also help you keep track of your finances.
Like most products/services, a travel package with bookings and accommodations, like most products/services, can have its cost doubled in repayments. You can obtain financing with a vehicle in this way. You could also save money on these relaxation moments by renting a property with a warranty.
To host a wedding reception
It is entirely possible to have a simple wedding on a shoestring budget. The sky is the restriction when the couple refuses to give up on a good party. Many specifics go into the planning of this once-in-a-lifetime event. This includes the following:
Cuisine;
Beverages;
Notifications;
Adornment;
Civil and religious celebrations;
Images and recordings;
Groom's and bride's attire;
Family vacation.
Only the most important items are listed above. However, by including car parks, safety, party supplies, dance floor fittings, and gifts for blood relatives and guardians, among other things, the list could grow even longer.
The major benefit of obtaining a private marriage loan is that you will have the appropriate cash on hand. There would be no need to pay in stages, which may result in attractive savings. According to The Knot, the average cost of a wedding in 2019 was $28,000.
To increase income
Many people see personal loans as a waste of money, but this is a very pessimistic and unfair perspective.
For example, imagine the condition of a micro-entrepreneur — even if he offers good products/services, has convincing marketing, and can generate good sales. Also, he cannot think about expanding the business without having enough money to make long-term investments. With the personal loan, he will acquire good equipment to increase his production and generate more jobs.
For instance, at the time of writing, the normal credit rate of interest is 19.24 percent. A private loan, on either hand, has an average interest rate of 9.41 percent. Because of the disparity, you should be able to pay off the loan sooner and incur fewer charges overall.
Furthermore, although it is good, it's best to take this type of loan only when you have a business plan. The borrower must also know the industry he is in to calculate whether the installments will fit the budget.
Examples:
A photographer who wants to invest in more sophisticated equipment
Buying a car to become an app driver
A baker who desires to buy a giant oven that will help him produce and sell more
To buy a property
According to Moving.com, the average cost of a local move is $1,250, while a long-distance move costs $4,890. If you've already done the math, you can find that buying a house is more worthwhile than renting a home.
If this is your dream, a personal loan may be the only way to achieve it. Because they are costly assets, many properties undergo payment in installments.
Even though the interest payment is high (precisely because the term is long), the financing of a property can even help keep the bills up to date. It is still necessary to consider the profile of each one. Some people are excellent at paying bills and keeping their bills up to date but have difficulties saving money or investing.
If it fits the family's needs and budget, this can be a positive debt. When we talk about a family that finds it difficult to have money left in the budget, a personal loan can often be healthy. It is very different from debts for short-term consumption, which is not healthy.
Furthermore, even if there is long-term financing, the family must maintain an emergency reserve. The down payment of the property should not suck all the buyer's savings. The money should be divided into three parts the reserve, one piece for the down payment. You can use a third party to pay the long-term installment. 
Frequently Asked Questions
What are good reasons for personal loans?
Some good reasons for personal loans include:
To fund studies
To travel
To hold a wedding party.
To increase income
To buy a property
To purchase a vehicle. APR for a 60-month auto loan is 4.24 %. APR for a 24-month private loan is 10.13 percent on average. Private lending rates are 138.92 percent higher than vehicle loan rates, with a period that is less than half as long.
What can a personal loan be used for?
You can use a personal loan for the following:
Debt consolidation            
Funding a vacation
Purchasing a new appliance
Settling a medical bill,
Will a personal loan help?
As previously said, a person may assist you in improving your credit ratings. Other loans, on either hand, can have interest rates as high as 400 percent. As a result, many lenders lack the financial resources to pay back the loan in full as rapidly as payday loans necessitate.
Interest rates on the best private loans currently available are typically as low as 4%. This is significantly less than the double-digit proportions charged by most bank cards. The median APR for a line of credit is 391 percent, as per the Federal Reserve Bank of St. Louis, whereas the highest rate of interest on a private loan is generally 36 percent.
When requesting a private loan, what factors do banks consider?
Banks consumers' credit histories, credit rating, and debt repayment background when you request a private loan. Your payment history, according to FICO, the company behind the most frequently used credit score, is the single most critical feature in its calculation. This is responsible for 35% of your credit rating.
How do you avoid a personal loan rejection?
You can avoid a personal loan rejection through the following tips:
Have an adequate bank balance
Maintain a credit utilization ratio of 30% or below 
Repayment your loan EMIs and credit card dues on time
Conclusion
In conclusion, a personal loan comes with diverse merits. To get more insights on this, check the above highlight of the Top 5 money situations where a personal loan can help.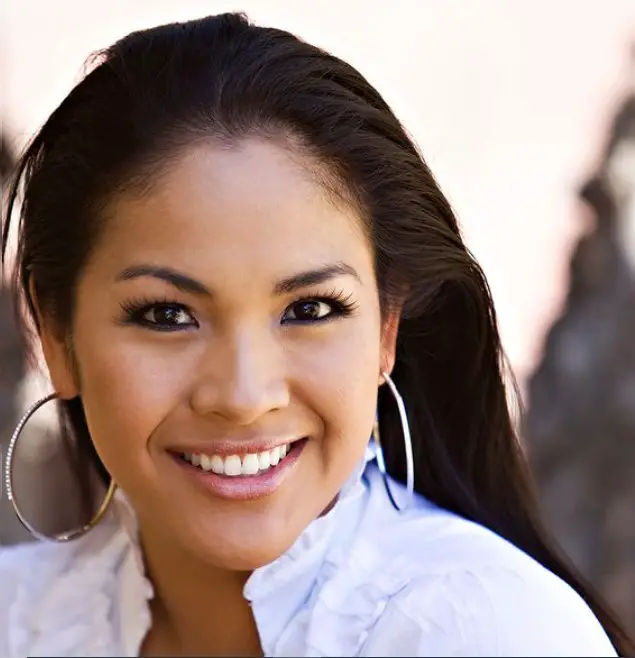 I am Lavinia by name, and a financial expert with a degree in finance from the University of Chicago. In my blog, I help people to educate by making wise choices regarding personal investment, basic banking, credit and debit card, business education, real estate, insurance, expenditures, etc.