Disclaimer
Information presented on this web page is intended for informational and educational purposes only and is not meant to be taken as legal, financial, investment or tax advice. We do not accept any responsibility for any trading or investment related losses. Please review our disclaimer on before taking action based upon anything you read or see.
Is Wink a good investment? This is a common question among today's crypto investors. As a result, we've written this article to assist you. Over the last year, many individuals have been interested in cryptocurrencies via play-to-earn (p2e) gaming. However, because specific cryptos have become popular does not indicate they have been around the longest.
Before the current crop of peer-to-peer games became popular, the Wink online gambling system, which enables players to wager using the WIN token, was released.
The WINkLink platform, the driving factor behind Wink, has a native coin called WIN. The TRON blockchain underpins the WINkLink system. It also creates smart contracts and programs that run automatically when specific criteria are satisfied. It's also more straightforward to use and produce.
On WINk, several smart contracts get employed as the foundation for casino games. However, the smart contracts created on the system may get used for various additional purposes.
WIN is also the currency of the WINk online gaming site. While play-to-earn gaming has lately gained popularity in the bitcoin industry, they are far from new.
WIN was founded in 2019 with a $16 million initial coin offering (ICO). It was a follow-up to the TRONbet decentralized gambling application (DApp). This got released in 2018 on the TRON network.
According to a Binance research study, nine persons get engaged in the system's operation. This lets users participate in a series of games that allow them to generate winklink tokens.
Former Tencent employee N Yang is the driving force behind WINk. Former Baidu developer Jacky Li serves as the company's head of products. 
Is Wink a Good Investment: More things to Note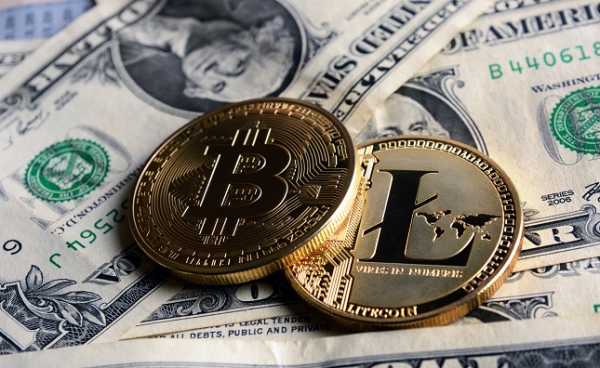 Win Power is a metric used by those who play games on WINk. The quantity of WIN tokens a person has determines their Win Power. The more the number of tokens a user possesses, the more Win Power they get.
Every day, the system shares a set number of TRON tokens (TRX) to all WIN cryptocurrency holders, based on the amount of Win Power available.
The quantity of TRX a user gets is related to the amount of Win Power they have. TRX, on the other hand, is the TRON blockchains native token. WIN, on the other hand, is WINk's native token.
Regarding WIN, another thing to keep in mind is that it might be classified as a double chain token, although it runs on TRON. The BLINk coin gets issued on the Binance Smart Chain in 2020. This gets done so that those who possessed Binance's BNB token could participate in WINk's games.
Is Wink a Good Investment? 
Yes. Wink is a fantastic investment for a variety of reasons. The Link pricing history is at the top of this list. WIN gets valued at roughly $0.0003 when released in the summer of 2019 (Three-hundredths of a cent). Its value plummeted quickly, and it spent most of 2020 trading at roughly $0.00008 (eight thousandths of a penny).
This tendency reversed in early 2021 when the crypto saw a significant bull run. Early in April of that year, the currency moved from $0.0006354 to $0.001142. This culminated in a period in which the coin went from $0.0006354 to $0.001142.
Throughout April 3, this was an increase of minors under 80%. It all came to a head-on on April 5, when it hit an all-time high of $0.002965. In barely over two days, the price had increased by more than 365 percent.
As the all-time high suggests, this was the pinnacle of the era. Before the Great Crypto Day Crash on May 19, there was a decrease below $0.001. As a result, WIN spent most of the summertime trading for $0.00035. However, there was some improvement.
And by the end of August and the beginning of September, the currency was selling for above $0.0007. The price dropped below $0.0005 but quickly rebounded to resume its upward trend. On November 15, this hit a new high of $0.001089, which was a one-time high.
The coin price continually fell, ending the year at $0.0004545. The decline lasted all of January. The currency was selling at roughly $0.00036 on February 8, 2022. Out of a total quantity of 999 billion WIN, 961.74 billion were in circulation at the time. It now has a slightly over $346 million market capitalization, making it the 163rd most valuable cryptocurrency.
Wink Major Price Prediction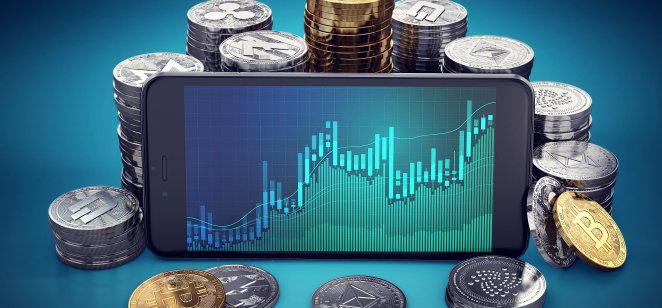 When considering Wink's price projections, it's crucial to remember that cryptocurrency price estimates might sometimes be wrong. This is valid, particularly for people with a long time horizon. It's also worth noting that longer-term crypto projections get often based on an algorithm that may alter at any time. The following are some of the great forecasts made by prominent websites:
BitcoinNewsz
According to CryptoNewsz's WINkLink price forecast for 2022, it will hit at least $0.00052 before the end of the year. The site then predicts that WIN will reach $0.000705 in 2023 and $0.00092 in 2024. Its WIN coin price forecast for 2025 is $0.001, with the token expected to reach $0.0012 in 2026.
TechNewsLeader
With its WIN price estimate, TechNewsLeader is similarly bullish. According to the website, the token should hit $0.0005 this year before hitting $0.0007 in 2023. WIN gets expected to trade for roughly $0.001 in 2024 and 2025.
It also predicts that it will grow to $0.002 in 2026, $0.003 in 2027, $0.005 in 2028, and $0.007 at the decade's end. Its WINkLink price forecast for 2030 predicts that the currency will burst past the cent barrier and reach $0.01. In addition, it gets expected to reach $0.014 in 2031.
LongForecast
LongForecast is positive but is a little more cautious when making a wink price forecast. At least in the medium- to long-term, this is the case. According to the site, WINkLink will reach $0.0007 by the end of 2022 before plateauing in 2023.
It will then fall to $0.00068785 at the end of the year before increasing to $0.0008 in February 2024. On the other hand, the WIN price will drop significantly that year, concluding at roughly $0.00057. According to the site's WINkLink price estimate for 2025, it will decline even further, to approximately $0.0004 in March.
It will then ride the wave of a bull run, dropping a zero and hitting $0.00117 before the end of the year. According to the site, the currency should be selling at roughly $0.0012 by March 2026.
DigitalCoinPrice 
The WINkLink price forecast from DigitalCoinPrice predicts a gradual development for the currency. If the prediction is correct, it will be approximately $0.00048 in 2022, rising to over $0.00057 in 2023. This is in addition to the $0.00061 paid in 2024. In 2025, the currency should reach $0.00079 before dropping to roughly $0.00065 in 2026.
In 2027, it should return to $0.00097 before losing a decimal place in 2028. It will then rise to $0.0012, with WIN ending the decade at about $0.0015.
Frequently Asked Questions
Is Wink a good investment
Yes. Wink stands as a good investment, as highlighted above.
Is it possible for WINk to reach $1?
Yes. Wink coin will achieve a value of $1. If you buy this currency now, you may expect a high return in the coming days.
Is Wink a token or a coin?
Wink coin is one of the currencies that has recently witnessed a significant increase in value and has become popular on the internet.
Will WINk make it to ten cents?
In 2022, the Yes Wink coin will be worth ten cents.
What is the total number of WINkLink coins?
There was 961.74 billion WIN in circulation on February 8, 2022, out of 999 billion.
In 2026, how much will Wink be worth?
The Wink Crypto might hit USD 0.003073 in 2026, according to Wink Coin Price Predictions.
What Is Wink Coin and How Does It Work?
The WinkLink (WIN) or Wink currency gets utilized on the online gaming platform WINK. Users may use the WIN token to conduct bets and transactions on Wink. Furthermore, Wink was formerly known as TronBet, a blockchain-based gambling platform, until June 2019.
Will Wink Price go up in the future?
Yes. According to stock market analysts' predictions, the Wink Coin Price might rise. This increase might be between $0.000520 to USD 0.001020.
Is Wink a solid 2022 investment?
According to the WINkLink price forecast for 2022, and given that the cryptocurrency market cap is unlikely to see any abrupt jolts soon, the WINk price is poised to maintain its solid position as a primary attraction among its investment community.
Conclusion
In conclusion, if you plan to invest in virtual currencies that can deliver good returns, WINK crypto could be a good investment in 2022. But be prepared and start making strategies from the beginning to deal with crypto market fluctuations. The above highlight on "is Wink a good investment?" will aid you too.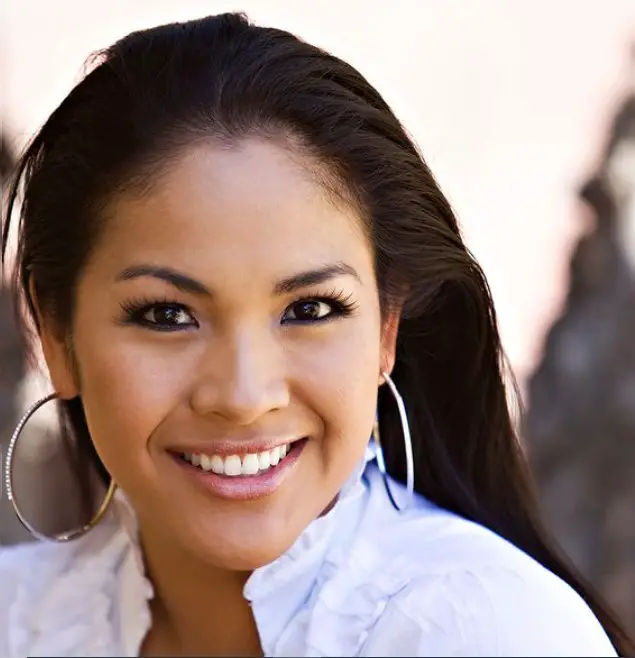 I am Lavinia by name, and a financial expert with a degree in finance from the University of Chicago. In my blog, I help people to educate by making wise choices regarding personal investment, basic banking, credit and debit card, business education, real estate, insurance, expenditures, etc.