Is telcoin a good investment? This is a common question among today's investors. As a result, we've written this article to help you. People who invest in cryptocurrencies are continuously looking for new ventures to put their money in.
However, there are some things people should think about before investing. A solid investing plan will constantly consider maintaining a broad portfolio.
While most of your crypto will be in the larger-name coins, diversification is always a good idea. More up-and-coming currencies should get a lesser portion of your crypto investments. This is where we will examine Telcoin. While it does not have the market dominance of Bitcoin or Ethereum, it is nevertheless a strong contender in the crypto industry.
Telcoin is a cryptocurrency that has been around for a while and is, therefore, a well-known participant. We'll give you a description of the project behind the coin in this post. This should address the issue of whether telco is a worthwhile investment.
What is Telcoin, and How Does It work?
The Telcoin platform is a peer-to-peer transaction system that aims to disrupt established remittance networks throughout the globe. The platform's main emphasis is on transmitting money quickly and minimally. Telcoin is also the name of the platform's native token (TEL).
The platform promotes itself as the first cryptocurrency to combine the reach and accessibility of mobile phone networks. This is in addition to the immutability of blockchain technology.
Telcoin aims to deliver rapid and inexpensive user-owned financial solutions to every mobile phone user on the planet. This collaboration provides the platform with a significant edge.
Last year, the world's smartphone users totaled 6.378 billion. This equates to 80.69 percent of the global population having access to a smartphone. This number will continue to rise as more individuals decide to have them.
People all across the globe still use pricey remittance services like Western Union to transmit money. The establishment of Telcoin is simply conceivable, given that there are approximately five times more mobile phone users than active bank accounts.
The platform offers customers high-speed and low-cost remittances all around the globe by working with the telecommunications sector. Telcoin seeks to enable transactions that take just a few seconds and do so for a minimal fee of 2% each trade.
Sending a remittance costs roughly 7% at the moment. Access is considerably more extensive than bank services given the high costs and phone. It's simple to see how the platform may fill a need.
Is Telcoin a Good Investment?
Because investing is such a personal undertaking, it isn't easy to answer that question. When it comes to investing, caution is essential. It would help if you did your study and never risked more money than you could afford to give up.
Telcoin, on the other hand, is attempting to find a method to make remittances simpler and less expensive. The Nebraska Senate recently enacted a bill that became law, putting the currency in the limelight. It might be a tremendous asset to invest in with all of the optimistic predictions.
Claude Eguienta and Paul Neuner founded Telcoin in 2017 to improve worldwide access to various financial products using blockchain technology.
The start-up delivers inexpensive financial services to all mobile phone customers without financial intermediaries. It's well-positioned to harness the spike in demand for Defi projects.
Telcoin, which competes with ripple and eCash, is unique in that it concentrates entirely on mobile phone consumers and distributes its goods and services via telecom operators.
It offers a compelling proposition: the world's mobile phone user's number in the billions, yet many still lack access to inexpensive, quick, and efficient money transfer choices. Telcoin Wallet gets accompanied by Telcoin's native token (TEL).
Telcoin Remittances, Send Money Smarter (SMS), and TELxchange, a decentralized digital asset exchange, are part of the Telcoin ecosystem. Despite a lackluster performance in 2019 and 2020, a telco soared during the 2021 Bull Run. What does this signify in terms of a telco in pricing forecast? Let's look at historical performance to put things in a clear view.
Telcoin Performance in Past
After a brief rise to a peak of $0.01113 on January 20, 2018, the TEL price plummeted to a low of $0.0005563 on August 14, 2018. TEL's price continues to drop, reaching $0.0002626 on February 15, 2019.
The TEL price began to rise again on March 30, hitting $0.0007373 on March 30 and $0.0007595 on August 2. Throughout 2019 and into 2020, the price continued to fall, reaching a new low of $0.00006474 on March 13, 2020.
However, in 2021, the telco in cryptocurrency price soared from $0.0001708 on January 1 to $0.05987 on April 10, its highest price. On November 30, 2021, it was trading for $0.01488.
Telcoin's Development Team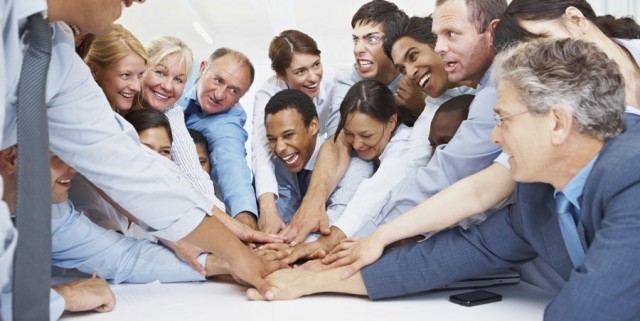 Any project's strength is now only as good as the people who work on it. Claude Eguienta and Paul Neuner established Telcoin in 2017. Paul Neuner remains involved and presently serves as the CEO.
Neuner is a telecommunications sector veteran with over 12 years of expertise. He learned to know the use cases and demands for remittance services due to his expertise in the Middle East and Asia. Telcoin was born due to this and its expertise in the cybersecurity field.
Neuner has started several projects in addition to Telcoin. He previously co-founded Mobius, a mobile network operator fraud management solution. Telcoin was launched in Singapore and got regulated by the country's Monetary Authority in the same place as a Major Payment Institution.
Other countries, including Canada and Australia, control it as well. The team has offices in Singapore, Tokyo, Dubai, and Los Angeles, to name a few. Ryan Tully, the product head of Kraken, one of the most prominent crypto exchanges globally, just joined the Telcoin team.
He brings a plethora of knowledge in crypto and conventional finance. This demonstrates that Telcoin has a strong team and looks to the future.
V3 of Telcoin
Telcoin released one of the most significant enhancements in June 2021. They unveiled the platform's 'V3', or third edition. This Telcoin platform update gets based on two different services:
The Telx-powered marketplace layer
This is Telcoin's distributed liquidity network, which active users drive. It effectively serves as a "liquidity engine" for the user-owned items on the Telcoin Platform. Telx allows users to get rewarded for supplying liquidity to the Telcoin network's assets. Telx Miners may receive TEL incentives for providing the platform with essential cash flow via a 'Proof of Liquidity.'
'Rivendell,' the Settlement Layer
This is an Ethereum side chain that Mobile Network Operators verify. Subscribers on mobile networks now have access to blockchain-based financial services.
This combines the reach and current infrastructure of the crypto-financial services with the space and infrastructure of the telecoms network. This also allows folks who would otherwise be unable to access financial systems.
V3 also released the following services in addition to these:
The SMS Network (Send Money Smarter): This decentralized, user-owned international money transfer network. SMS decentralizes foreign exchange, allowing remittance senders to profit from fees formerly reserved for traditional banking institutions.
TELxchange is a distributed exchange network that employs TEL as its reserve currency and medium of trade. These services all contribute to the TEL token are usefulness. Added functionality equates to more use cases and TEL community adoption.
Frequently Asked Questions
Is telco in in a promising investment?
Telcoin is attempting to find a solution to make remittances simpler and less expensive. The Nebraska Senate recently enacted a bill that became law, putting the currency in the limelight. It might be a tremendous asset to invest in with all of the optimistic predictions.
Is it worthwhile to invest in Telcoin?
TEL's price is now lower than it was at the beginning of May, after a period of turmoil. As a result, this asset might be a viable candidate for a buy low/sell high strategy. Furthermore, the project's attempts to break into the remittance business seem to be paying dividends.
In 2025, how much will Telcoin be worth?
Telcoin may likely sit over the $0.10 threshold by 2025. However, price fluctuations may not be evident over the year. It's unlikely that the price will rise much higher than $0.12.
What will the value of Telcoin be in 2030?
If Telcoin fulfills its remittance intentions while remaining largely anonymous, the currency might be worth roughly $3. On the other side, there are a variety of situations in which Telcoin goes far higher than projected or remains unchanged from its current price. In the end, it will get determined by the state of the cryptocurrency market.
Is Telcoin on the verge of becoming a $1 coin?
Yes, although it may take a long time for Telcoin to do so. According to the most conservative projections, TEL will not hit the $1 level until the end of 2025. Of fact, some forecasts predict that the price will hit $1 before the end of the year. However, it's safer to predict consistent but modest development.
Conclusion
In conclusion, crypto investment stands as an excellent option today. And if you need more help on this, the above highlight of "is telco in a good investment" will be indispensable for you.
I am Lavinia by name and a financial expert with a degree in finance from the University of Chicago. In my blog, I help people to educate by making wise choices regarding personal investment, basic banking, credit and debit card, business education, real estate, insurance, expenditures, etc.