Disclaimer
Information presented on this web page is intended for informational and educational purposes only and is not meant to be taken as legal, financial, investment or tax advice. We do not accept any responsibility for any trading or investment related losses. Please review our disclaimer on before taking action based upon anything you read or see.
Investors may worry, "Is ICP crypto a good investment," if it has opportunities for business improvement and if it is worth their time and money. Let's look at what ICP is and what pundits have to say about the future of Internet Computer Currency.
What is Internet Computer (ICP?)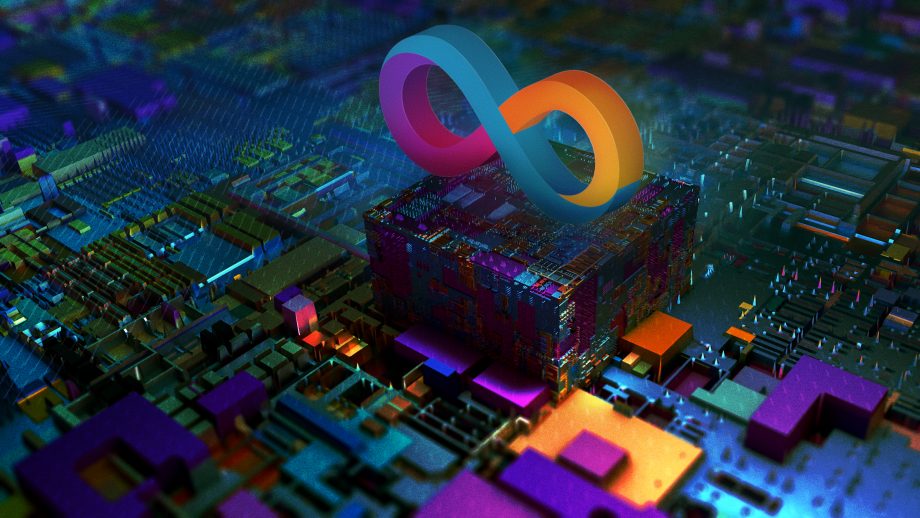 The ICP is a collection of protocols that enable independent data centers worldwide to join together and provide a decentralized alternative to today's centralized internet cloud vendors.
In other words, it's a blockchain-based public network that allows smart contracts to run indefinitely. This is in addition to the fact that it runs at web speed and scale while also lowering processing expenses.
It powers apps and platforms using smart contracts, similar to the Ethereum blockchain. After Bitcoin, which serves as digital gold, and Ethereum, driving the decentralized finance (Defi) revolution, the project claims to be the third-greatest breakthrough.
It has set a lofty objective of "reimagining how you construct anything" by developing an infinite-capacity blockchain. Developers may use the platform to create anything from Defi applications to mass-market and tokenized social media platforms.
The platform, according to Dominic Williams, founder and chief scientist of Dfinity, the company behind the Internet Computer, might help limit the influence of 'Big Tech' firms like Google and Facebook. As a result, it is changing the Internet and establishing a global web 3.0 that is "open and free."
Internet Computer was initially powered by 48 computer servers from Europe, Asia, and North America, collectively running 1,300 nodes. The network gets designed to expand rapidly to develop new decentralized apps (dApps).
One hundred twenty-three data centers will be operating 4,300 nodes by the end of the year. It has devised a massive strategy that involves tens of thousands of data centers and millions of nodes. The objective is to build a new "open internet within ten years."
Is ICP Crypto a Good Investment?
Yes, investing in icp crypto is a fantastic idea. Today's Internet is very centralized. Popular online apps are often closed-source, private, and housed in data centers, usually controlled by tech firms. And if a significant data farm goes off, it may affect large sectors of the Internet along with it.
Another main challenge (especially among privacy activists) is that centralized, company web providers might censor or de-platform apps.
The main goal of ICP is to develop a new kind of decentralized Internet and global computing infrastructure. Independent server farms from across the globe might band together to create an alternative to the cloud services that now power much of the Internet (from firms like Amazon Web Services and Google Cloud).
The protocol will be installed on millions of computers throughout the globe, according to the ICP.
The Internet Computer also aims to provide an essential alternative for developers who want to create, host, and offer apps more discretely. This enables the deployment of websites straight into the public Internet. Furthermore, the ICP would support the development of open-source and transparent software.
"Instead of operating on a single hosting in Google Cloud, the program would have no fixed physical location. Thus, it will be roaming between servers controlled by independent data centers across the globe. This is according to the MIT Review's feature of the Internet Computer.
ICP may get seen as a means of turning crypto into reliable power: the network will set up a cost according to the amount of computing power a developer's project requires. The website will operate on the public Internet as long as paid.
What distinguishes the ICP Crypto?
In addition to the features listed above, icp extends the Internet's capabilities by allowing it to host back-end applications. In addition, it will get transformed into a worldwide computer platform.
By deploying code directly on the public Internet, the platform enables websites and business IT systems. This is doable without the need for commercial cloud services or server machines.
What's the worth of ICP Crypto?
In May 2021, this crypto coin and blockchain invention got announced with much fanfare. With a maximum price of $750 for its currency, it aggressively burst into the top 10 cryptos, according to CoinMarketCap, with a market value of nearly $9 billion.
However, the enthusiasm dissipated nearly as rapidly as the coin's value. By June, it had risen to $30. Then it swung back and forth between $30 and $70 until December, when it smashed past that barrier level to $25.35. It is presently ranked 35th in the league of cryptos, with a price of $19.41 as of February 2022.
According to CoinMarketCap, the value of an Internet Computer is now $19.41, down from $750.73 on May 10. However, the price changed significantly upon release, dropping to $580.38 on May 11 and $387.60 on May 12.
According to Charlie Barton, an investment consultant at comparison site Finder, it "aims to democratize the internet." He went on to say that when it first began, its market valuation of $30 billion gave it "a comparable value to huge firms like eBay or Twitter."
"Its fast increase and collapse within hours of introduction reveal that, like many other currencies, it's the subject of short-term speculation," Susannah Streeter, senior investing and markets analyst at Hargreaves Lansdown, said.
Remember that since cryptocurrencies are volatile investments, any expert prognosis might be inaccurate. Furthermore, the cost might always work against you.
Keep in mind that previous data do not guarantee future results. Do your research and keep in mind that your choice to trade gets based on your risk tolerance, market knowledge, and the spread of your investment portfolio.
This is in addition to your level of comfort with losing money. Never invest more funds into something than you can lose.
Frequently Asked Questions
What are the primary objectives of ICP?
The ICP project has two key objectives:
To make most blockchain technology faster and reduce the reliance on Big Tech protocols like Amazon Web Services (AWS). Websites and blockchains commonly utilize these.
Who invented the ICP?
The DFINITY Foundation is the inventor of ICP. The Foundation is a non-profit program dedicated to developing and studying the Internet Computer. It got formally unveiled in May 2021, after years of development. Researchers from all across the globe support the foundations' work. Cryptographers with over 100,000 academic citations and 200 patents are among them.
What is the ICP Token's purpose?
The ICP token is used for management (holders may vote on the network's future) to reward positive network activity. It may also get used to pay for transaction fees. The Internet Computer Protocol (or ICP), like many other initiatives in the cryptocurrency sector, is much more than a type of electronic money. The ICP token, which can be acquired and exchanged on exchanges like Coinbase, is just a tiny portion of a much more significant concept.
How unsafe is ICP?
Investing in cryptocurrencies is simply gambling, and there are no assurances that the value of your investment will increase. Cryptocurrencies are a VERY high-risk, speculative investment with no underlying value and a limited track record.
There is also no assurance that you will be able to convert your crypto assets back into cash. This is valid since its entirely dependent on current market requests and presence.
If you're thinking about investing in newer cryptos, consider that they're riskier. This includes Bitcoin, and it makes you more vulnerable to con artists.
Is ICP a Proof of Stake cryptocurrency?
No. While other cryptocurrencies, like Ethereum, rely on Proof-of-Stake, ICP does not employ either Proof of Work or Proof of Stake technologies. This ground-breaking technology aspires to combine the Internet's high-speed data processing capability with the security and faithless of blockchain technology.
What issue is ICP crypto supposed to solve?
The protocol addresses Ethereum network congestion and excessive gas expenses by transforming the ICP into a layer-two scaling alternative for the cryptocurrency. However, the token has increased by about 30% in the last 24 hours, rising to $37.24 from $28.61, owing to high trading volumes.
How can you make money trading ICP?
You may cash out your ICP at the same exchange where you purchased it:
Log in to the ICP-enabled exchange. Compare crypto exchanges to selling your Internet Computer if you keep it in a digital wallet.
Make a sale request. Decide how much ICP you'd want to sell.
Finish the transaction.
Will the price of Internet Computer cryptocurrency rise or fall?
Analytical sentiment and price predictions diverge for the Internet Computer (ICP) price, analyst sentiment, and price. Suppose you think this cryptocurrency is worth keeping an eye on and trading. In that case, you should always keep up with the latest ICP cryptocurrency news.
Also, conduct your own technical and fundamental analysis before deciding to include ICP coins or any other cryptocurrency in your investment portfolio.
Conclusion
In conclusion, cryptocurrencies are notoriously volatile. If you're considering investing, bear in mind that it's a dangerous business with no assurance of profit. As a result, your money might move up or down in the blink of an eye.
You must ensure that you are aware of the hazards involved. Before committing to an investment, be sure you can afford to lose the money. Furthermore, the above highlight on " is icp crypto a good investment" will aid you immensely.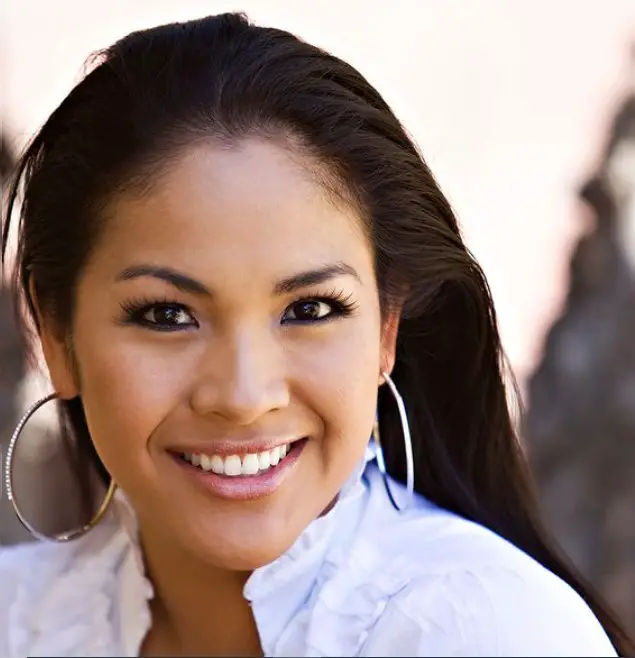 I am Lavinia by name, and a financial expert with a degree in finance from the University of Chicago. In my blog, I help people to educate by making wise choices regarding personal investment, basic banking, credit and debit card, business education, real estate, insurance, expenditures, etc.