Disclaimer
Information presented on this web page is intended for informational and educational purposes only and is not meant to be taken as legal, financial, investment or tax advice. We do not accept any responsibility for any trading or investment related losses. Please review our disclaimer on before taking action based upon anything you read or see.
Is helium crypto a good investment? Many cryptocurrency investors have this question. As a result, we've made this article to assist you. The world is becoming more digital as time passes. Thanks to the internet, the digital world expands an extensive network of computers and gadgets.
To keep connected, we all utilize WiFi or cellular data, whether for amusement or to read articles like this one. Even yet, the internet connects more than just people; from smart light bulbs to intelligent automobiles, the internet connects a wide range of devices.
Furthermore, to work correctly, moving objects must get linked to the internet – drones, and smartwatches, to mention a few. To make their networks secure, most WiFi use a password. While this improves the end-user experience, it prevents many people and objects from connecting.
For example, Amazon Prime Air drones need a constant internet connection to deliver items. Drones can't magically guess internet passwords, so they have to rely on cellular data, a pricey service.
This is where the blockchain system comes to the rescue once again to save the planet. This DLT never ceases to astonish us by improving the internet's efficiency, cost, and security. This time, a Helium project attempts to solve the issue mentioned above.
But, what exactly is Helium? What is the mechanism behind it? Is helium crypto a good investment? These are some of the questions we'll address as briefly as possible in this article.
Fundamental Analysis of Helium (HNT)
Shawn Fanning, Sean Carey, and Amir Haleem established Helium in 2013. However, it remained on the testnet until late 2019, when it ultimately deployed on the main net. The wireless communication choices available in today's world, according to Helium, are woefully insufficient for the next generation of technology.
The Helium System is a wireless network that flourishes because of the range of coverage provided by its devices. The team hopes to give additional wireless connection choices with this initiative, making it simpler to construct linked products.
In other words, Helium uses blockchain technology to create a decentralized network for the Internet of Things (IoT) devices. The circulating supply of Helium is 87 million kilograms, with a complete collection of 233 million kilograms. Helium has a market value of $962 million and a market domination of 0.08 percent.
After four years, it gets projected that more than 70 billion gadgets will be linked to work correctly. With such a significant potential demand, the internet as we know it now will not keep up with the order.
This will result in exorbitant prices and slow internet speeds for people all around the globe. Helium promises to answer all of this, claiming to provide long-range wireless technology using blockchain and potentially establish a revolutionary network.
Based on blockchain technology, Helium seeks to remain decentralized, providing each user with the opportunity to construct and control a piece of the network. Helium is also known as "The Peoples Network" since regular folks are built and operated. Nodes, also known as Hotspots, verify and protect the network.
How Does Helium (HNT) Work
The creators presented a novel idea called WHIP. This is a part of Helium's basic approach to the crypto industry. WHIP stands as an open-source wireless network technology that adheres to industry standards.
It was also intended to work on current radio chips from numerous vendors. This requires no unique technology or modifications. DWNs (decentralized wireless networks) are the names for these networks.
Is Helium Crypto a Good Investment?
Yes. There are several reasons to believe that Helium cryptocurrency is a solid investment. This includes the following:
It can get expanded
Developers may easily incorporate new software and hardware using the helium platform. The entire system is open-source. Thus, users can thoroughly examine the significant source codes to understand each procedure. Because the community can review the code, open-source initiatives are a superior investment.
Wireless hotspots
The Helium crypto allows users to create hotspots and receive prizes. They may earn when users submit legitimate evidence of coverage challenges, engage in proof of coverage as a target, witness a guarantee of coverage risk, or transport device data over the network. Hotspot hosts may also receive awards by participating in consensus groups.
Protocol for a Helium Consensus
The helium network is unique, as it takes the POW notion and significantly enhances it. Instead of executing random mathematical computations, as Bitcoin miners do, miners perform network-wide tasks.
Miners, in this sense, do labour for the network that is both beneficial and reusable. This is in addition to merely safeguarding the blockchain. Performing the network's various consensus processes is one of these significant activities. Helium can deliver a decentralized connection to the people because of the combination of these activities.
The Helium Protocol gets based on a Honey Badger BFT (HBBFT)-based on the Honey Badger BFT protocol. This, in turn, is based on research by Andrew Miller.
This is in addition to a team at the University of Illinois at Urbana-Champaign. It has an Adaptable Byzantine design that is permissionless.
Credits for Data
Data Credits are comparable to the gas tokens used in Ethereum. Data Credits get used to handle all transactions on the Helium blockchain. These Data Credits get created by burning a certain quantity of HNT via an on-chain transaction.
Notably, the Helium Mobile Wallet automatically calculates your transaction's DC cost and burns the exact amount of HNT necessary to deliver the transaction's DCs.
Mining is simple
Users may mine HNT with ease and get incentives. Routers pay Miners in newly-minted tokens for transmitting data to and from the internet. Mining is unique in that it gets carried out via radio technology.
This technique is more long-term than a CPU/GPU-based system. Notably, by being voted to an iterative Byzantine fault-tolerant consensus group, all miners generate new blocks in the blockchain.
The People's Network
The Peoples Network is a long-range cellular system designed for low-power, low-cost IoT devices. Users may also get prizes by serving as Validators nodes.
These nodes affect the validity of transactions as part of an influential group. Also, you must invest at least 10,000 HNT in serving as a helium Validator. 
Asset Monitoring
The asset monitoring capabilities of Helium are one of its most robust features. Using diverse technologies, users can easily track their investments. IoT, GPS, and other technologies are also get supported by the system. Geo locations are also now possible because of the Internet of Things. These technologies enable low-power Internet of Things solutions that go beyond standard GPS.
Oracles
The technology combines off-chain sensors known as oracles as part of the network's deflationary protocol. The network relies on decentralized pricing oracles to provide the USD to HNT price utilized for on-chain burn transactions.
A group of nine Oracles is now handling these responsibilities. Helium Inc., the Distributed Wireless Alliance (DEWI), and seven private community members are among the oracles.
Frequently Asked Questions
Is helium crypto a good investment?
Yes. If you're searching for a high-return digital currency to invest in, Helium crypto might be a good choice. HNT may be a solid long-term investment due to its extensive community.
What is the best way to trade Helium cryptocurrency?
The instructions below will teach you how to trade Helium cryptocurrency. Because the spread costs on Gate.io are the lowest compared to other exchanges, we created this tutorial exclusively for trading on the platform.
Sign up for a Gate.io account.
Complete the KYC procedure by obtaining the relevant papers for verification.
Use the login information you used to sign up to fund your account and begin trading on the Gate.io trading platform.
Go to the area for spot trading. There are two types of options: standard and professional.
Choose standard, then type HNT into the search box. For HNT USDT and HNT ETH, automatic search results will show.
Pick your favourite and begin trading.
What is the highest amount you can earn using Helium?
Helium mining may be highly profitable right now, depending on your location. According to studies, some Hotspots make more than $2,000 each month. The present profitability of Helium, on the other hand, is not sustainable and was not intended to be so high.
Why is the Helium coin valuable?
The Helium currency looks merely as a reward system for miners, yet speculators derive its value. Complex business models should get devalued if business models like software-as-a-service (SaaS) are given a market premium for their simplicity.
Is there a future for the Helium coin?
HNT gets expected to cost $68.201 in 2022 and $214.579 in 2026, according to Investors' research of previous price history.
What exactly is helium mining cryptocurrency?
Helium is a central wireless platform that enables reduced smart systems to communicate with other devices to and from the web (IoT). Miners purchase a Helium Access point to provide protection and swap Helium coins utilizing RF radio signals.
Conclusion
In conclusion, Cryptos such as Helium provide diverse investment opportunities for people. And if you need more aid in this regard, the highlight above will be indispensable for you.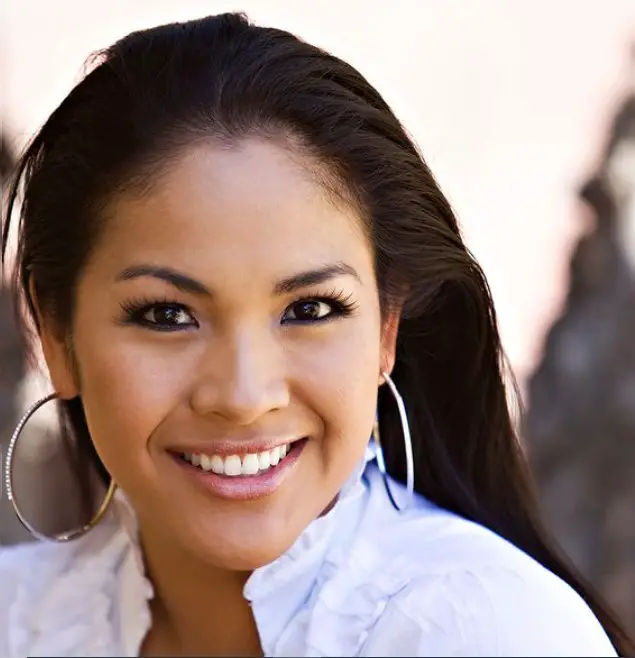 I am Lavinia by name, and a financial expert with a degree in finance from the University of Chicago. In my blog, I help people to educate by making wise choices regarding personal investment, basic banking, credit and debit card, business education, real estate, insurance, expenditures, etc.