Is elongate a good investment? This is a common question among today's investors. As a result, we've written this article to assist you. Over the last few years, the cryptocurrency sector has seen nothing short of a revolution.
This is with the value of Bitcoin, Ethereum, and other significant cryptocurrencies increasing by multiples. New cryptocurrencies get created as developers attempt to replicate the original Bitcoin's popularity every day.
In comparison, most cryptos get designed to address a problem or specific purpose. Others, like Dogecoin, are founded as a joke. Elongate, a new joke cryptocurrency has just been developed and has been getting a lot of internet attention. Continue reading to find out whether elongate is a wise investment.
What is ElonGate?
ElonGate is a Binance Smart Chain BEP-20 token. This is comparable to an ERC-20 coin on Ethereum. Furthermore, ElonGate utilizes the Binance Smart Chain instead of Ethereum's network. High gas prices plague Ethereum's network, making it difficult for investors to use it for tiny sums of money.
Binance Smart Chain's blockchain gets secured via a unique proof-of-stake architecture. The network is capable of processing transactions for a fraction of the cost of Ethereum. This efficiency, however, comes at a price. Binance Smart Chain is even more centralized than Ethereum since the company owns many of the network's validators.
ElonGate's tokenomics (token economics) are comparable to those of other Binance Smart Chain tokens such as Safe Moon. The maximum supply for SafeMoon and ElonGate is absurdly high: ElonGate has a maximum circulating supply of roughly 600 trillion tokens, including the 400 trillion tokens that have already gotten burnt. SafeMoon has a maximum input of over 640 trillion tokens.
Whereas ElonGate has a maximum circulating supply of around 600 trillion tokens. The enormous collection has a direct impact on the price of ElonGate, forcing the price to remain considerably below a penny even though the market value is in the millions of dollars.
The supply is inherently deflationary because tokens get burnt whenever investors sell their positions. A percentage of the cost gets placed into a charity pool. And the revenues from the tokens are given to a charity chosen by the community.
Is Elongate a Good Investment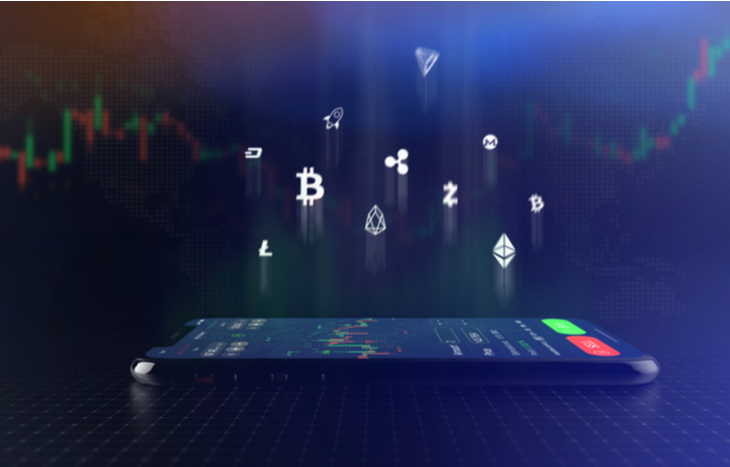 This isn't a yes-or-no situation. Investing in cryptocurrencies is a risky business. A shitcoin today may become the people's coin in a few years. Investing in cryptocurrencies entails some risk. When you invest, you put your capital at stake, so proceed with caution.
No matter how many channels you use, funding is always dangerous. Therefore never put your life savings into it. The only money you know you won't need soon. Only stake funds that you can afford to lose. Elongate, on the other hand, has shown indicators of being a wise investment choice for the following reasons:
Elongate token
This Crypto ($ElonGate) is a BEP20 currency with a fixed quantity of 1 Quadrillion (1015) tokens produced on the Binance Smart Chain. It was conceived as a philanthropic token and went through a pre-sale campaign hosted by DxSale, a decentralized, cross-chain token administration platform as a service.
Furthermore, DxSale's Defi Launch Certified Liquidity Locke applied to ElonGate's first token liquidity pool. This assures the safety and security of their investment community.
Section earnings
ElonGate Crypto's earning potential gets bolstered by a ten percent levy on departing transactions. 5% of the tax gets allocated to the community per the number of tokens they own. This mechanism motivates their community of holders to support ElonGate to make it a long-term movement. Below are some further details:
The holders' community receives 5% of the tax, equal to the number of ElonGate tokens they own.
The remaining 5% gets returned to the PancakeSwap Liquidity Pool as liquidity provider tokens (LP). Sixty percent of newly accrued LP tokens will be taken from the liquidity pool bi-monthly, with the bulk of the revenues going to their preferred charity.
The ElonGate crypto ecosystem is unusual in that it gives a universal goodwill pledge to the volatile nature of crypto exchanges. ElonGate's charity mission gets reflected in both inbound and outbound transactions. An outgoing transaction, for example, adds to the liquidity pool, where tokens are taken and appropriated as profits to the charity of their choice.
Extraction of tokens
ElonGate's burn procedure has gotten implemented as part of a controlled extracting process that occurs every 14 days for the community's best interests.
In certain circumstances, the burning process raises the floor price. Burn has gotten incorporated into a charity-burn mechanism in ElonGate. The following is the original algorithm:
60% of the new LP Tokens (the 5% charge) will get taken from the PancakeSwap Liquidity Pool throughout a two-week cycle. BNB makes up half of the group, while ElonGate makes up the other half.
Following that, these tokens will get allocated to their underlying efforts in public and open wallets. As they progress, this will get verified by the community.
This is also how ElonGate's tokenomics are approaching to guarantee that they can run entirely sustainably. A continuous evaluation program will be implemented in the future, and the whole community will be engaged in decision-making.
They've also set up a wallet to retain monies for manual buybacks. This means that up to 20% of the BNB gets withdrawn in a cycle. This may get returned to the pool to keep liquidity steady. Adaptability is a critical security precaution that the team adheres to position ElonGate for long-term viability and development.
How to Purchase Elongate
If you desire to buy elongate, you can use the following tips:
Register for a Binance account online.
You'll need a Binance account to purchase ElonGate or any other BEP-20 coin. If you're from the United States, your Binance account may take a few days to be accepted. If your IP address is not from the United States, you may register an account on Binance.com in a matter of minutes.
After creating a Binance account, you'll need to purchase BNB tokens. Purchase as much BNB as you want to invest in ElonGate since Pancakeswap utilizes BNB tokens to acquire BEP-20 tokens like ElonGate.
Get Metamask or Trust Wallet.
To start trading on Pancakeswap, you'll need a software wallet. Trust Wallet and Metamask are the finest two bitcoin wallets to use with Pancakeswap.
Trust Wallet is available for iOS and iPhone, while Metamask is available via the Google Chrome store. Metamask is a Google Chrome add-on, which is fantastic. This makes it simple to link your wallet to any Metamask-enabled website, such as Pancakeswap and Uniswap.
By default, Metamask is set to the Ethereum network when you download it. To make your wallet compatible with Binance Smart Chain, go to the top of your wallet and click the "Ethereum Mainnet" symbol. 
You'll get linked to Binance Smart Chain after you've submitted the requested information. You may now transfer your BNB tokens to your Metamask wallet and trade on Pancakeswap's platform.
Purchase what you want.
Fortunately, purchasing tokens on Pancakeswap is a lot easier than setting up your bitcoin wallet to use with Binance Smart Chain. To buy an asset, do a query for the token you wish to purchase—ElonGate in this scenario.
On Pancakeswap, the automated market maker (AMM) will provide you a price for ElonGate, depending on the number of tokens you wish to acquire. Unless you're purchasing hundreds of dollars worth of cryptocurrency, you shouldn't expect to see a lot of slippages.
However, before finalizing your transaction, double-check for slippage. The gap in value between the two investments is known as slippage. On Pancakeswap, you can also select a maximum slippage %.
Frequently Asked Questions
Is elongate a good investment
This isn't a yes-or-no situation. Investing in cryptocurrencies is a risky business. A shitcoin today may become the people's coin in a few years. On the other hand, Elongate has shown indicators of being a solid investment choice for the reasons stated above.
Is elongate Crypto authentic?
ElonGate is a cryptocurrency created in response to a tweet by Tesla CEO Elon Musk, whose internet utterances significantly impact cryptocurrency prices. The coin began trading on PancakeSwap, a Binance Smart Chain-based crypto exchange, in April 2021.
Who owns the elonGate cryptocurrency?
Elongate is now managed by Lorenzo Andree, a Business Informatician based in Switzerland, as its Chief Executive Officer.
What is the meaning of elongate Crypto?
On the Binance Smart Chain, Elongate is a crypto token. Charity crypto gives its holders a portion of transaction costs and contributes to various humanitarian causes.
When did ElonGate start using Pancakeswap to trade?
In early April 2021, ElonGate began selling on Pancakeswap for roughly $0.000000084. The cryptocurrency peaked on 4/21 at $0.000001000 per token, representing a 1,200 percent return since its inception. Since then, the token has dropped to about $0.00000080, almost ten times the value of ElonGate's original trading price.
Conclusion
In conclusion, ElonGate provides an excellent investment option for crypto traders. And if you are among those who usually ask: is elongate a good investment? The tips above will aid you immensely.
I am Lavinia by name and a financial expert with a degree in finance from the University of Chicago. In my blog, I help people to educate by making wise choices regarding personal investment, basic banking, credit and debit card, business education, real estate, insurance, expenditures, etc.