Disclaimer
Information presented on this web page is intended for informational and educational purposes only and is not meant to be taken as legal, financial, investment or tax advice. We do not accept any responsibility for any trading or investment related losses. Please review our disclaimer on before taking action based upon anything you read or see.
If you've been hearing about the decentralized financial boom and are new to AAVE investing, you may be thinking, "Is AAVE a good investment?" You could have inquired, "Should I Invest in AAVE?" The Aave Protocol began in 2017 and is still going strong.
ETHEL was founded in November 2017 by entrepreneur Stani Kulechov and his team of engineers after being upset by the absence of decentralized lending services on Ethereum that had allowed smart contracts on its blockchain.
The concept enabled users to make loan requests, and lenders would supply the liquidity needed to execute the transactions. When Aave launched in 2017, it was the first DeFi lending platform.
Stani Kulechov, the company's creator, made a great effort to eliminate technological impediments so that anybody could use this cutting-edge network. During its crowd sale, the Aave raised almost $16 million. It was also one of the leading peer-to-peer lending platforms that use liquidity pools as reserve capital.
The pools utilize these funds to assist them in dealing with market volatility. The reserves also protect lenders by ensuring that their monies will be accessible when they withdraw them from the volatility pools.
Due to new and superior protocols developed by other developers, the notion of ETHLend waned over time. The difficulty in connecting loan requests with liquidity offerings gets cited as the reason for this. At the start of 2020, Stani Kulechov and his team of developers decided to rebuild the whole project and re-launch ETHLend as Aave.
What does AAVE stand for?
AAVE is the native governance token of Aave, an Ethereum-based money market. It's also a decentralized system of smart contracts based on the Ethereum blockchain that lets users construct financial systems and earn a return by lending and borrowing cryptocurrency anonymously.
Users may also borrow and lend various digital assets, such as stable coins and altcoins. AAVE token holders administer the Aave Protocol. Holders of AAVE have the unique ability to discuss and vote on ideas that impact the AAVE project's direction.
Is AAVE a Good Investment?
Aave has gotten determined to be a solid investment based on research. It also operates without the need for a middleman. Users may get interested in their crypto assets and borrow crypto assets in the guise of stable-rate loans, varying loans, and Flash Loans using its system protocol. DAI, ETH, LINK, USDT, and AAVE are among 15 cryptocurrencies available for lending and borrowing.
Lenders offer liquidity by depositing monies gathered into liquidity pools to lend in Aave. To protect against volatility, each pool puts aside assets as reserves. Aave has built up liquidity pools on Balancer and Uniswap to allow lenders to redeem their money at any moment, avoiding any liquidity concerns.
Aave supports the notion of over collateralized loans, which is comparable to other Ethereum-based DeFi lending platforms. This implies that users must first secure 50–75 percent more collateral than the amount borrowed to loan assets.
This safeguards the monies in the protocol if users fail to service their loans. Borrowers must also maintain the collateralization formula. If they fail, their collateral will get auctioned or harnessed to repay the loan. Investing also results in interest. And this helps to sort out the interest rate charged on loans.
Token Aave
The AAVE coin (previously known as LEND) gets built on the ERC-20 standard and powers the Aave platform. It gets intended to encourage users to vote and stake their tokens to help control and expand the Aave ecosystem.
You get tokens when you deposit Aave. In comparison to your deposit, you will get an equal quantity of tokens. These tokens are important to the network because they let you earn interest on your loan. The deflationary nature of these tokens is intentional.
The protocol consumes around 80% of platform costs. Coins earned via fees get burnt to boost the token value. Users may purchase AAVE on exchanges or earn tokens by investing or borrowing money.
Any Ethereum-compatible purse, such as MyEtherWallet or MetaMask, may store the coins. To save transaction costs in Aave 2.0, a Token has incorporated the EIP-2612 proposal, which enables fees to get paid using ERC-20 tokens without gas approvals.
AAVE Price History
The price history of AAVE started with the 2017 ICO when LEND gets sold for $0.0162 per coin. The token's value has gradually increased since then. The price of a coin started at $53.49 in October 2020, and it continuously increased until it reached $84.31 by the end of December 2020.
The protocol is autonomous, allowing "flash loans" with uncollateralized lending alternatives in the DeFi sector as long as they get paid back inside the same transaction, which is one of AAVE's unique selling advantages.
AAVE got increasingly valuable as the demand for DeFi grew, finally reaching an all-time peak of $666.86 on May 18, 2021. However, the momentum weakened, and AAVE retreated to a consolidation price range of $220 to $315. AAVE is now trading at 178.52.
Why should you invest in AAVE?
Aave has several benefits and distinctive traits that make it a profitable investment opportunity and the factors already mentioned. The network is open to everyone, from novices to seasoned investors.
The following points also make it a good investment option:
Aave offers users universal access. As a creditor or lenders, participants may join from anywhere. The network is open to both retail and institutional investors.
The Aave network uses a non-custodial architecture, which means you have complete ownership of your assets and are free to trade as you like. The system's creators made it simple to use. The network protects users from the volatile nature of various cryptocurrencies.
Aave uses a decentralized network of off-chain sensors, often known as oracles. Users may take out short-term loans and pay them back before the next Ethereum block gets mined. High liquidity ratio, restricted supply, large market capitalization, and accessible pricing for novices are essential qualities and benefits. Furthermore, the cryptocurrency is available on major exchanges like BuyUcoin, is compatible with crypto wallets, and has dedicated developers.
AAVE's Protocol's deployment on Polygon is another incentive to invest in it. Because Ethereum 1.0 grows slowly due to its dependence on the proof-of-work (POW) algorithm, it gets phased out for Ethereum 2.0. Proof-of-stake (POS) would get used because the algorithm hasn't fully functioning. Proof-of-stake (POS) would get used. Polygon is now assisting Aave in scaling up to more quickly.
Moreover;
The implementation has already had a favorable effect on Aave's Protocol, with a total value of over $24 billion ($16.5 billion on Aave's Version 2 platform and $8.3 billion on Polygon). This might result in a significant rise in the price of AAVE in the future.
There are other advantages to using this decentralized banking technology. For starters, you have visibility into the lending procedures and activities throughout the whole network.
Traditional loan businesses operate behind closed doors, keeping you in the dark about their dealings with your money. With Aave, everything gets recorded on the blockchain and visible to the whole community.
Aave has made its lending protocols open-source, in keeping with the open character of the DeFi industry. Because it gets subjected to extensive peer review by the community, open-source code is often more secured.
Experienced investors prefer open-source initiatives over private companies since they can ensure all activities and functionalities. There are no hidden dangers or expenses this way.
Aave is also a non-custodial platform, which means it never directly keeps your bitcoin. Because you keep control of your assets, non-custodial platforms give you more peace of mind.
They also have a lower danger of being a hacking target since no wallets have user monies to steal.
Frequently Asked Questions
Is AAVE a good investment?
Yes. From research, it has gotten established that Aave is a good investment.
Is it possible for borrowers to obtain exposure to many cryptocurrencies using Aave's protocol?
Yes. One of Aave's most appealing characteristics is that it enables borrowers to obtain exposure to several cryptocurrencies without owning them. You may earn rewards with Aave without having to transfer your digital assets. This method also lowers the danger of losing money.
How can I purchase Aave?
Aave may get found on the following stock exchanges:
Uphold – This is one of the best cryptocurrency exchanges for US citizens. Uphold provides a broad selection of cryptocurrencies, including AAVE. 
The region determines which assets get offered on Uphold. All investments and trading are dangerous, and there is a chance of losing money. Crypto assets are mainly unregulated and, as a result, are not protected.
Binance– This is the best cryptocurrency exchange for Australia, Canada, Singapore, the United Kingdom, and the rest of the globe. AAVE is not available to inhabitants of the United States.
How am I going to store Aave?
AAVE is simple to store. This coin may get stored in any ERC-20 wallet, such as MyEtherWallet (MEW) or MyCrypto. Serious investors will be glad to find that hardware wallet choices are also available.
Conclusion
In conclusion, Aave is worth investigating. The DeFi space is expanding, drawing investors' attention to this enterprise. Prices may change in the near term, but if the crypto market returns to normal, Aave will be unstoppable.
Many nations are already taking notice of DeFi initiatives and have even begun to enforce restrictions, which is positive since governments formally recognize such organizations.
We'll have to wait and see what happens with the crypto market, notably Aave, in the coming future. Furthermore, the above tips on Is AAVE a good investment will aid you immensely.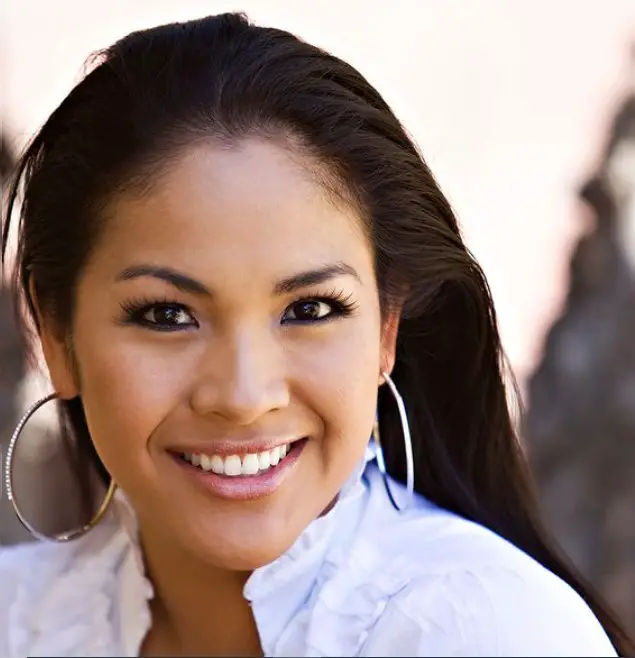 I am Lavinia by name, and a financial expert with a degree in finance from the University of Chicago. In my blog, I help people to educate by making wise choices regarding personal investment, basic banking, credit and debit card, business education, real estate, insurance, expenditures, etc.