Disclaimer
Information presented on this web page is intended for informational and educational purposes only and is not meant to be taken as legal, financial, investment or tax advice. We do not accept any responsibility for any trading or investment related losses. Please review our disclaimer on before taking action based upon anything you read or see.
How to tell if a website is secure for credit card? Web pages are no longer utilized only for amusement, as in the 2000s. Several enterprises now get done over the internet. As a result, knowing how to detect whether a website is safe for credit cards is crucial. The issue is that technological advancement is causing threats to alter rapidly. In certain circumstances, they hide behind the trustworthy design, for example.
On other occasions, consumers become careless and put themselves in dangerous situations regardless of how cautious business people are. This may not always occur due to malicious intent. It happens from time to time since many people connect with the internet world for the first time.
Notwithstanding this, there are several indicators that a webpage is secure. To prevent losses, you must be aware of them. If you want to comprehend more about whether a website is secure for credit cards, continue reading.
How to Tell If a Website is Secure for Credit Card
With the proliferation of websites and technological advancements, online fraud is expanding. Before completing a purchase, there are many indicators that a website is secure. Here are some suggestions and tools to help you determine if a site is safe for credit card transactions:
Take care of Inspecting the URL and Address Bar.
Look at the toolbar (URL) to check whether there is an "s" in the URL to ensure the site is safe.
This should appear like "HTTPS://" or have a lock icon in the URL bar. This does not protect you against a bogus website. However, it demonstrates that the site owner is transferring data and protecting itself from attackers using safe encryption techniques.
Visit the Contact Us page.
Examine your choices for contacting the business. Continue with care if you don't see numerous alternatives (mobile, email, interactive chat, or postal address).
Evaluate the firm's social media profile
The majority of genuine businesses are active on social media. Check to determine whether the social media symbols on their website truly connect to a social media platform. Check out the business evaluations and see if you can discover genuine firm workers on LinkedIn.
Make sure the domain name is correct.
Scammers often utilize "alike" domain names to fool users into believing they are visiting a legitimate site. For instance, Yah00.com or Amaz0b.net can make minor modifications you are unaware of. Still, double the URL bar to discover whether you've gotten diverted to an untrustworthy website.
Find out how old the domain is.
It's simple to find out how old a website domain is, and validating a site's age gives you peace of mind that it has been in operation for a reasonable period. Fake and fraudulent websites often exist briefly since they are discovered and taken down by real company website owners early on.
Gets information using the Whois Lookup domain monitor (https://whois.domaintools.com/) this information might include who owns the web domain, where they get located, and how lengthy the page has been operational.
Keep an eye out for poor grammar and spelling.
Legal business websites will take considerable effort to present them dignifiedly. An abundance of language, grammar, and grammatical mistakes might indicate that the website got created rapidly. Sometimes, a website may include typos. However, many errors might indicate that you are not on a reputable website.
Look at the website's privacy policies.
Most websites get required by data privacy legislation to provide users with policy and guidelines on how personal data is gathered, utilized, safeguarded, and kept. Most websites have a web page or a link to a file with further data. Before submitting and making any transactions, look for this data and read it thoroughly.
Scan for viruses
On certain websites, an ad or pop-up may appear on occasion. On the other hand, excessive commercial material that interferes with your site study or encourages you to click on links that redirect you to other sites might suggest a scam or an insecure location.
Several free services are available to check for viruses, fraud, spyware, and recognized scam sites.
Use Google Safe Browser Public Report to verify the site.
You may put a URL into a field in the Google Safe Browsing Public Report. It also offers you a report on how trustworthy that website is.
Do your homework
A simple web search for the firm's reviews can provide you with a wealth of information. Check the current thoughts and whether the firm responds to them (where available.) Examine the site for a contemporary theme.
You may be asking how this relates to website security. Code gets used to create the themes and almost everything else on a webpage, and some code-based options become outdated over time, making the website insecure.
More than one billion WordPress sites could be susceptible to specific themes and plugins, as per a G1 story from 2020. That is not to say that the platform is inferior to others. However, like with any system, while selecting themes and plugins, an owner of the site must use caution.
You must examine more than just the site design and investigate the theme's safety. Using stolen themes is a poor idea on paper. Even though they are similar to the real thing, using them is similar to presenting an unlocked entryway for the attackers. This is in addition to having a criminal approach against the producers' property rights.
Assess the site using security tools
Do you have an antivirus program updater? Most digital security experts create solutions informing users of a website's safety.
When there is no safety certification at the address — or when it has already lapsed — those tools may block navigation from proceeding.
Other firms enable users to assess a website and select whether or not to keep exploring. Those technologies, like browser extensions, are frequently preinstalled with the antivirus. Furthermore, there are several VPN solutions and functional testing features that you may find handy.
Do some search online on the business brand before selecting an antivirus. A fascinating forum called Virus Total exists, and it runs a study and determines if the site poses a danger to visitors by putting a URL into the search area for that address.
Google Safe Surfing is another feature comparable to the previous one. It benefits from using Google's database, which produces an examination of millions of pages, boosting the likelihood of detecting fraudulent sites or efforts to steal credit card details from these domains.
Verify your SSL certificate.
A secure URL will always start with "HTTPS" rather than "HTTP." The additional "S" in "HTTPS" stands for "secure," indicating that an SSL certificate protects the page.
All data transmitted from the user to the blog's server is encrypted using an SSL cert.
You may see a little padlock next to the blog's URL if you check the search bar right now. When you click it, a notification will show "the link to this site is safe," based on your browser.
Exit the Place If it's too good to be true, it probably is.
Providing substantial price reductions on products to move stock or advertise new products and services is now routine for several shops. However, consider it carefully before proceeding if you come upon a website that promises a significant discount. If something seems too impressive, it generally isn't.
Frequently Asked Questions
Can I tell if a webpage is secure for credit cards?
Yes. The above tips on how to tell if a website is secure for credit cards will aid you immensely on this.
How can I know whether a website is secure?
Use the Google Private Browsing mode checker to see whether a website is secure. You can then decide whether sites are potentially harmful and have access to the data. A fast check in this program will provide data on how reliable this service is for free.
Is HTTPS very secure?
Yes. HTTPS stands for Hypertext Transfer Protocol Secured and employs an Encryption key for security. The connection between a webpage and its users is encrypted using this certificate. This means that the data you input on the website is encrypted, making it impossible for cyber thieves to access it.
What is the most secure method of making internet purchases?
Credit cards are, by far, the most reliable and confidential payment option available while shopping online. Credit cards employ online security measures like encryption and scam detection to maintain your accounts and private details secure.
Conclusion
To summarize, internet shopping is convenient and may help you complete your Christmas present list quickly and easily. On the other hand, Internet fraud or data theft would spoil anyone's Christmas season.
Follow these short guidelines on how to tell if a website is secure for a credit card. They surely keep you safe online and safeguard your information during the vacations and year-round.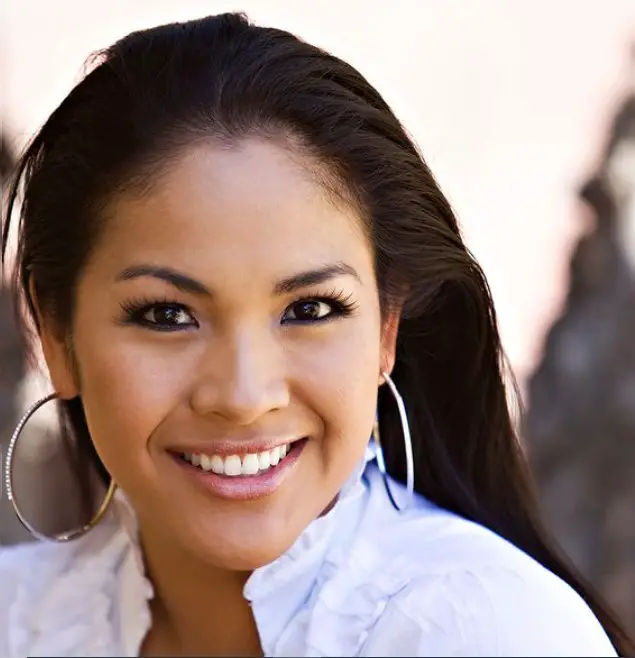 I am Lavinia by name, and a financial expert with a degree in finance from the University of Chicago. In my blog, I help people to educate by making wise choices regarding personal investment, basic banking, credit and debit card, business education, real estate, insurance, expenditures, etc.