Disclaimer
Information presented on this web page is intended for informational and educational purposes only and is not meant to be taken as legal, financial, investment or tax advice. We do not accept any responsibility for any trading or investment related losses. Please review our disclaimer on before taking action based upon anything you read or see.
When we take it as a commercial alternative to start our own business, many ideas come to mind, some more attractive than others. And, among so many ideas, there is currently a very attractive cell phone business. This business involves having a physical space and establishing a certified seller agreement with a cell phone provider. However, although it sounds very easy, some people are complicated when starting a business. Let's learn how to start your own cell phone business.
Today trade is extended to many fields such as health, education, ecology, sports, security, entertainment, and technology. Given the continuous growth of the cell phone technology industry, many people feel the desire to open their business in this phones field. If you want to learn how to start your own cell phone business, in this article, we provide you with a guide that will help you.
How to Start Your Own Cell Phone Business
Register the business
This initial step consists of registering the commercial name of your business. Said name must be the one selected with the state or local authorities.
In this way, you will transform the business into a legitimate business entity, which will help you get the services to lease as a retailer. On the other hand, it will enable financial services and business opportunities to request wireless service providers. The business name should not resemble existing business names.
Then proceed to complete the registration of your company and, in the end, present all that information to the IRS website, where you will issue your official tax identification number.
Write your Business Plan
It should be stated in your business plan that you know the market. You must also understand your marketing and advertising strategies and your skills to meet your customers' interests through solid relationships with them.
You must understand the budget and expected profits. When these resources and expenses are palpable, you will be able to verify your business plan.
This plan should have the cost of all inventories, not just at the beginning but the price of continuing inventory. In the case of starting a cell phone business, the retailer must prove that the correct electrical and internet installations exist. A retail establishment will spend between $ 20,000 and $ 100, 0000 of capital upfront. In the case of not having the availability of the lower figure, you must find alternatives to finance small businesses.
Understand your carrier contracts
According to each product to be transported, make a connection with the wireless service companies. Spend enough time to read the contracts to be signed so that you understand their terms and conditions.
In the event of breaching any term and condition of said contracts, cancel your agreement. If you have good quantities of unsold products, it will represent a serious difficulty.
Ask to be an authorized cell phone reseller.
When reading and understanding each contract, select the operators with which you will work. And send the transporters the formal request for the products you want to transport with an individual copy of the business plan. Having analyzed the conditions and terms, review the business plan.
Perhaps this phase will become the ideal time for you to do your future drafts. Carriers don't want their business reputation damaged. In general, customers ignore the line that separates you and those who manufacture and distribute the products to be sold.
For this reason, your business plan is the tool through which you will present your capabilities to run a successful business to large cell phone companies.
Thus, these companies will be interested in partnering with you. These operators will check your credit score and ability to run a business.
This stage is perhaps the most intense and stressful of the process you will go through until you are a cell phone retailer. Here you will have to show your competence as a manager and your abilities to offer good service, as they will ask for it. On the part of the carriers, they will like more that you have experience in the industry, although this is not mandatory.
You will need to be very patient and watch out for various strong relationships. After you get through these difficult situations, you will be officially awarded the status of an authorized cell phone reseller.
Select and set the place where your business will be located.
Having even a contract with a carrier should start the search for a feasible location for your business. Consider that the leaseholder will verify your credit. With the loan amount and credit checks you've had, you'll want to be careful not to affect your credit before applying for a lease.
Take an interest in locating your business where foot traffic flows. The best alternatives for this location will be shopping centers and busy downtown areas with well-known curiosity shops.
This location must be able to make you feel high-tech and modernism sensations. This also suggests that your business inspires those sensations in your interior space.
If you notice that there are spots of minimal shade or that they are damaged, skip them. It would help if you waited for the moment when you needed to purchase liability insurance. Apply for a policy that can cover both business property and inventory.
Be aware of security.
Do not forget that criminals have cell phone stores as known targets, and therefore you must prevent them from protecting what you have invested.
Now, the following thing happens, a peculiarity of these mobile phones retail business is that by learning all about what the cutting-edge technology of a mobile phone is capable of, a better model hits the shelves.
This situation, coupled with the value of an average cell phone higher than that of some laptops, is the main reason the cell phone retail business grows and grows.
If you have a love for the cell phone industry and want to start your own repair business, it will require making authorized seller agreements with major carriers as well as an establishment that sells phones. For the rest, be preventive, keep up with the technological evolution in cell phone technology, maintain the business's credibility, and be very patient.
Remember that success will be around the corner when you successfully start the telephone company or your cell phone business, as it is a fairly profitable and constantly growing business.
Frequently Asked Questions
How much money do I need to start a cell phone business?
To release a cell phone business, it will be necessary to invest between $ 25,000 and $ 100,000. This would be the initial startup capital to develop your retail store successfully.
Is the mobile phone business profitable?
In the beginning, yes, it is very profitable, reaching an average net profit on its daily sales of 20%. However, there is a percentage of approximately 80% of entrepreneurs who close their doors after about 2 years. This drops to flow and leak problems.
How much can you earn owning a cell phone store?
Having the sole proprietorship of a phone store, you can have a reseller margin between 25% and 100%. On the other hand, profit margins will be between 21% and 50%.
Is it profitable to sell mobile phone accessories?
Selling mobile phone accessories is a business that can be very profitable and very competitive. But, you need to find a location with limited competition. You can also build an online presence that surpasses your competitors. In this way, you will develop a profitable small cell phone company that sells cell phone accessories.
What is a good mobile business to start?
It is a type of business that will be profitable and allow you to grow in that industry continually. Good mobile businesses to start to include:
Food truck business
Mobile hair salon or barbershop business
Mobile pet grooming business
Itinerant library business
Mobile Gym Business
Pop-up flower truck business
Mobile bicycle repair business
Business cart / mobile coffee truck
Mobile car washes and detailing service business
Repair business / technical assistance on demand
Bottom Line 
The cell phone industry allows the entrepreneur to open the wonderful door to success. If you want to be one of those successful people, start your business by taking the 5 steps described earlier in this article: register your business, write the business plan, understand carrier contracts, apply to be an authorized cell phone reseller, select and set where your business will be located.
You can also start a cell phone business online by digging how on Google, for example. That way, it will be easier to start your cell phones business effectively.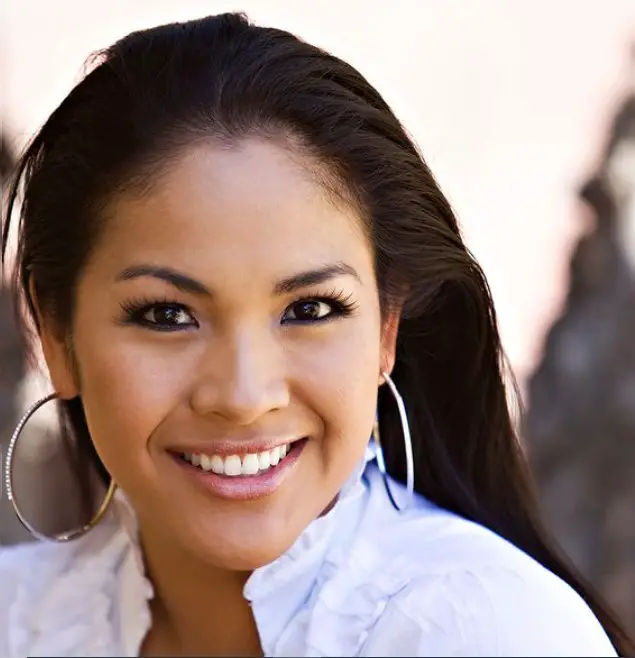 I am Lavinia by name, and a financial expert with a degree in finance from the University of Chicago. In my blog, I help people to educate by making wise choices regarding personal investment, basic banking, credit and debit card, business education, real estate, insurance, expenditures, etc.