Disclaimer
Information presented on this web page is intended for informational and educational purposes only and is not meant to be taken as legal, financial, investment or tax advice. We do not accept any responsibility for any trading or investment related losses. Please review our disclaimer on before taking action based upon anything you read or see.
Well, cupcakes businesses and bakeries that sell different items, including sweets and cakes, are trendy this year. There is a significant increase in the tendency of the best cupcakes store and franchises in the United States of America to grow internationally and worldwide. You can grow your cupcake business by joining the top franchises of the state, or you can start your own business online. In this guide, you will learn how to start an online cupcake business.
If you think there is no best day spent baking in your kitchen, starting a cupcake business will be the best option. While starting an online cupcakes business is not any task, it requires some legal steps to follow in the United States of America.
So if you want to step into this business, follow up the given steps.
How to Start an Online Cupcake Business
Opt for a cupcake business format
A crowded bakery filled with customers may be a dream for any individual. There is one rule for all businesses if you want to start it in the USA. You can start a small or big business depending on the resources, goals, and funds. It would help if you considered the following formats to run your business successfully.
Counter style
Bakery and café hybrid
Food truck
Home bakery
Write a business plan.
You should write a business plan to run your business well organized and expose its value to potential customers. This step will help compete in the international markets. 
Executive summary
Company overview
Market analysis
Business organization
Products and services
Marketing and sales plan
Financial plan and projections
Appendix
Choose a business entity.
To start a cupcake business, choosing a business entity is essential. You should hire a business attorney or an accountant to help you out in your business. Structure your company, skills of your employees according to the rules and regulations. And it will affect your business growth. You can opt for the following businesses entities.
Sole proprietorship
General partnership
Limited liability company, LLC 
Corporation
Choose a business name.
While deciding the name for your business for cupcakes, you should be careful that anyone should not use the name you want to use. It would help if you searched on Google to get an idea for the business name. It would help if you went for the most formal Secretary State business search for this purpose.
You should check for trademark filing with the US patent and trademark office, as this is an essential step you should take if you want to start an online business for cupcakes. 
Find the proper location.
When you look for the format of the cupcake business next step is to decide on the proper business location. You should contact the commercial real estate agents who are experts in finding locations for businesses on rent or purchase if you want to opt for the upfront store.
Get the proper permits and licenses.
To start a cupcake business in the USA need some legal requirements, rules, and regulations. The business requirements vary from state to state, so you should search for these permits and business licenses that each state needs. You have to review the city, state, and county government websites to ensure that you have all essential documents for filing the permits and licenses. Your requirements will be different according to your location, business type, and food services you will offer. The necessary permits and licenses will include:
Food handling license
Sales privilege license
Catering license
Health department permits
Zoning laws and permits
Registration for taxes and get an EIN
As a loyal and responsible business owner, you have to obey the laws regarding the cupcake business. If you want your employees to work with the proper concentration, you will require the employer's identification number. This number is a business tax ID number or EIN, and you will get it from IRS. You will need it when you apply for taxation purposes. You can also use it while opening a bank account, business cards, and credit cards and applying for business loans. 
Separate your business finances
If you want to open your cupcake business, you can use your funds to invest in it. Your funds and business funds may mix. The best way to get through this situation is to open a business account, as it can be a business checking account. If you have extra money and funds in your hand and your cupcake business is growing fast, then the business saving account will benefit you, as this account will gain interest. Whatever the account you will choose, you will get the benefit in terms of tax. Your expenses and income will be equal. 
In addition to a business bank account, you can sign up for business credit cards also. You can choose from several options, but your brand new business will get a 0%APR credit card.
Secure business funds
Even if you are excellent at baking and running a successful cupcakes business, your business will not grow without proper elevation of funds. Beginning your cupcake business will be costly, especially when you plan to buy the equipment for baking. You have to pay for your rent, salaries of employees and benefits. So you can fund your business with the following sources.
Start-up business loans
A business line of credit
Equipment financing
Advertise your business on social media
Do you know cupcakes make people happy, so you should share this happiness with everyone? So it is time to get your business should go on social media platforms. So it would help if you thought about taking your business to these platforms to spread the popularity of your business to the people.
Facebook, Instagram
Emails
Websites
Cost to start a business of cupcakes in the USA
You will need investment and cost up to $400,000 to start a business in the USA. The highest ratio of cupcakes sales is the shop in America with the approximate sales of $8.9m and gross profit of $5.1 m in 2011. But generally, if you want to estimate the cost of making the cupcake, it will price up to 50 to 100, and you can save up to 2% on selected items.
| | | |
| --- | --- | --- |
| Names of top 10 bakeries in the USA | Initial investment | Royalty fees |
| Small cakes cup bakery | $70,000 to $120,000 | 3% |
| Gigi's Cup cakes | $226,700 to $425,000 | 5% |
| Yummy cup cakes | $180,000 to $330,000 | 5% |
| Cupcakes Cherie's | $199,250 to $413,500 | 5% |
| Nothing Budget cakes | $430,000 to $624,300 | 5% |
| House of cupcakes | $259,250 to $271,500 | 6% |
| Bliss Cupcake cafe | $150,000 to %175,000 | 4 to 6% |
| Mangola Bakery | $469,500 to $935, 000 | 6% |
| Pinkabella | $97 260 to $189,100 | 6% |
Frequently Asked Questions
How can I sell cupcakes online from home? 
Yes, you can sell online cupcakes from home by searching the ways on the internet.
How can I promote my cupcake business?
You can promote the cupcake business by advertisements in magazines, sending out catalogs, handling free samples, and designing business cards.
How much does it cost to start a cupcake business?
If you have a proper store, you will need the funds for rent and utilities if delivery is also a part of your plan, budget for fuel and insurance costs, vehicle payments, and repair costs. Suppose you want to start a cupcake business plan on investing at least $400,000.
Can I sell cupcakes from home?
Yes, you can sell cupcakes from home by meeting specific requirements for the public and your customers.
Is a cupcake business profitable?
Yes, it is a profitable business by opening a retail or web-based cupcake shop. Businesses can give you significant profits without many overheads costs as a retail store. If your web-based store of the cupcake is successful, you can expand and open a retail store.
What is a good name for the cupcake business?
Cupcakes creations, magic batter bakery, sweet thing cupcakes, and Cupcake Boulevard are some of the good names.
Who is the target market for cupcakes?
Cupcakes are low-priced items and easily attainable by everyone, people of all ages like this bakery item.
What do you call cupcake paper?
The alternative name for cupcake paper is cupcake liners, made of paper or foil. 
What do you need to start a cupcake business?
Choose a cupcake business format, write a business plan, choose a business entity and name, find the right location, and get the proper permits and licenses.
Can I start a cupcake business at home?
Yes, you can start an online cupcake business from home very quickly as it is a creative and fantastic business to start from home. You can run this business out from your kitchen, and anyone passionate about baking can run this business.
Conclusion
Learning and understanding how to start an online cupcake business combine logistic and creative skills. Of course, you will concentrate on any issues like branding, baking, and promoting your cupcake business on social media platforms. But to ensure your business to be successful, you have to write the business plan, secured the business plan, and follow the rules and regulations.
So if you want to step into this profitable business, as discussed above, you can join any top franchise or can start your own business by sharing the values of your company, agreed to own a franchise or starting your business, grow your business by advertising it, love people and your job.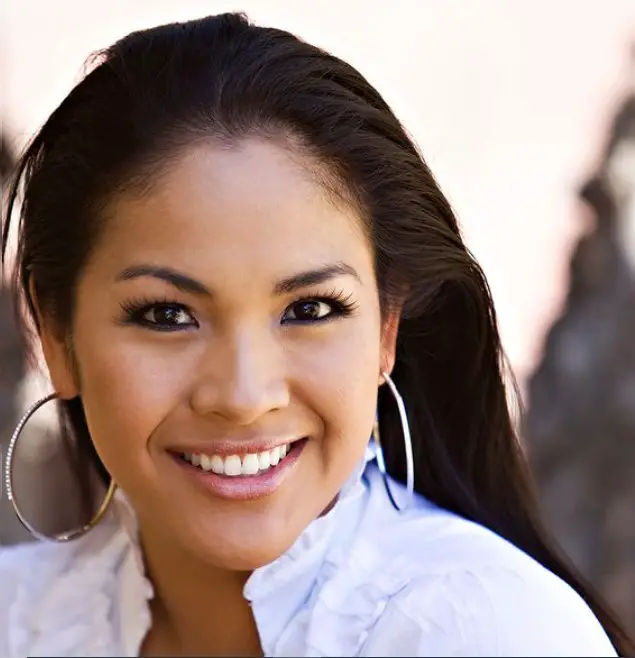 I am Lavinia by name, and a financial expert with a degree in finance from the University of Chicago. In my blog, I help people to educate by making wise choices regarding personal investment, basic banking, credit and debit card, business education, real estate, insurance, expenditures, etc.