Disclaimer
Information presented on this web page is intended for informational and educational purposes only and is not meant to be taken as legal, financial, investment or tax advice. We do not accept any responsibility for any trading or investment related losses. Please review our disclaimer on before taking action based upon anything you read or see.
Among the variety of businesses that exist today are online businesses. In social networks, we see a newspaper how clothing, footwear, perfumes, cell phones, services, sporting goods, and many more businesses are advertised. Let's disclose how to start an online bakery.
However, some think of the food industry, and it is that in times of pandemic, this type of business has spread.
Starting your online bakery is far more difficult than, say, selling digital products or reselling items on eBay. Why, because you must be familiar with the layout of the kitchen. Before you can even consider starting a baking business, you must first bake something delicious.
Today's online food businesses are more important than in previous years, and bakery businesses are even more so. For those immersed in the bakery field, it is easier to operate as an online store. When thinking of an online bakery shop idea, there are several steps you can take.
This article presents you with a step-by-step guide that will help you learn how to start an online bakery.
How to Start an Online Bakery Business
Starting an online bakery business is a very simple and enjoyable task. Very great satisfaction is obtained when our customers are happy, so if we go from a common bakery to an online one, the difference is the amount of advertising and reciprocity strategies achieved using social networks.
Online bakeries are excellent businesses for people with culinary skills because the startup costs are low. If you're starting small from home, you can start with a few hundred dollars to cover the cost of equipment and your online ordering platform.
You can stock whatever items you want in your online shop. Cakes and cupcakes, coffee shops, cookies, brownies and bars, muffins, pieces of bread, and pastries are the most popular baked goods sold online. So, let's have a look at the steps.
Design a business plan starting with market analysis
Try to get potential customers to express themselves spontaneously to get their honest opinions. Opportunities should be identified as well as trends in the target market. On the other hand, you should not waste the demand.
Another important aspect will be to establish what space is required and standards for storage. If you want to develop an online bakery, renting a kitchen area is an alternative to your interests.
Think about logistics
Take into account that most baking products are perishable. This means it is necessary to plan how to deliver the products to the end customers and the delivery time.
Additionally, it is necessary to think about the storage of raw materials and final products to be covered in case of demand fluctuations.
Define the source of capital and budget
According to your interests will be the budget. A plan is required to competently manage capital for logistics, equipment, rental expenses, and business license, among others.
If you want to start your bakery online and don't have the capital to do so, we recommend looking for investors. If your business idea makes it attractive, investors will immediately be encouraged. Currently, small business owners receive schematics from different government departments.
Another alternative to finance the business can be through loans and financial benefits from some agencies.
Make your platform
Refers to an online bakery to do this, build a website through a custom domain or web application. To reach the target customers base, use a targeted questionnaire on the website.
Thus, when viewing your menu on the website, customers will submit their data and make their requests. You must ensure that customers make the purchase and payment easily and quickly.
There are various new tools (Wix, WordPress, Paperform, Jotform) and site builders that you can use to provide your customers with a productive experience. And if you want to show your articles to a larger audience, feed high-quality content on your website. A good strategy to attract potential customers is to post a food blog that deals with bakery products. This will create more trust in your customers.
Register your bakery online
When registering, before starting your business, you must obtain the corresponding permits and licenses. Food companies in India receive many licenses from the government. FSSAI registration is required to produce and deliver baked goods to customers. To avoid legal inconveniences later, you should contact the local authorities to find out about the necessary permits and approvals.
Build your brand
When you have your products available together with the online platform, you can start. So the next step will be to make the mark. Considering that this is a market with a lot of competition, you should make it very clear to your potential customers what your business offers them, the interests that your limited liability company will cover, among other aspects, and highlight the quality of your products. All this is a strategy that will highlight the specialness of your brand.
Develop a Marketing Plan 
You cannot maintain leads and potential customers without a good marketing strategy. In addition, marketing will allow them to become customers of your online bakery business.
Here are some strategies you can use to achieve these goals.
Social networks: potential customers can be found on social media platforms, which means that you must continually mark your presence on these platforms. This will produce good connections. These platforms are, for example, Instagram, WhatsApp, and Facebook.
Social media is very important to any business, and online business needs it more than ever. This could reap many benefits.
Offers and campaigns: on important sites plan campaigns. These sites can be shopping centers, banquet halls, among others. Make offers to regular buyers. It would help if you also looked for references.
Mouth to mouth: for an online bakery, this aspect is very interesting and important. A simple and effective way to advertise "word of mouth" of your offers and services is by making personal contact with your customers. This is because you shouldn't omit customer contact. After all, our business is online.
On the contrary, we must be in contact as long as possible to give customers real information and get their spontaneous opinions from them.
If you have the sole proprietorship of the business, you need to apply "word of mouth" and help yourself without much effort and a major expense.
Frequently Asked Questions 
How much does it cost to start an online bakery business?
Starting an online bakery business costs approximately $ 25,000. You can start it even in your food truck. The idea is starting!
Is the bakery a profitable business?
Of course! If you bake cakes, pieces of bread, or any other product as part of your bakery, your business will be quite profitable.
What permits do you need to open a bakery?
It depends on the type of bakery, but when starting, it must have the following licenses and permits: food handler license, sales privilege, catering license, kitchen safety, and hygiene inspection, zoning permits, owner's association rules, and laws.
How much does it cost to start an online bakery?
Costs can range from $ 10,000 to $ 50,000, according to Entrepreneur magazine.
Can you start a bakery business from home?
It is feasible to start a bakery from home in these times of pandemics in the bakery industry. A home bakery enables bakers to sell their home productions, generally smaller than retail or wholesale bakeries.
How can I grow my bakery business online?
Through a marketing strategy, taking advantage of the benefits of successful operations, getting the most out of promotions, using kindness with your customers, caring for your customer, preparing for the holidays, offering loyalty programs, using the types of social networks, collaborating with local media, applying different distribution methods, adding healthier alternatives, including drinks to their menu or cafeterias, reflecting on various issues, offering different portion sizes.
Can I sell homemade baked goods online?
Of course, yes.
Is it profitable to open a bakery?
The profit margin of the most profitable bakeries is 9%.
How much money does the owner of a bakery make?
The owner of a bakery makes between about 60,000 per month on a small scale.
Bottom line
A food manufacturer does not require as many requirements to function as a bakery. What is important is to provide good service to keep your customers, apply marketing strategies and basic equipment such as kitchens and raw materials.
Obtain the corresponding licenses and permits according to the locality where you have your bakery business. Now, suppose the bakery business is online. In that case, the main thing will be taking advantage of social networks to spread your business by making it known and establishing direct contact with potential customers.
On the other hand, you must register the business, define the origin of the capital and make the mark. Remember that any online business will pay off very well and be on par with technologies like most of the planet. This means that its extension and profitability will always increase. Put the steps in the guide in this article into practice and start your online bakery business successfully.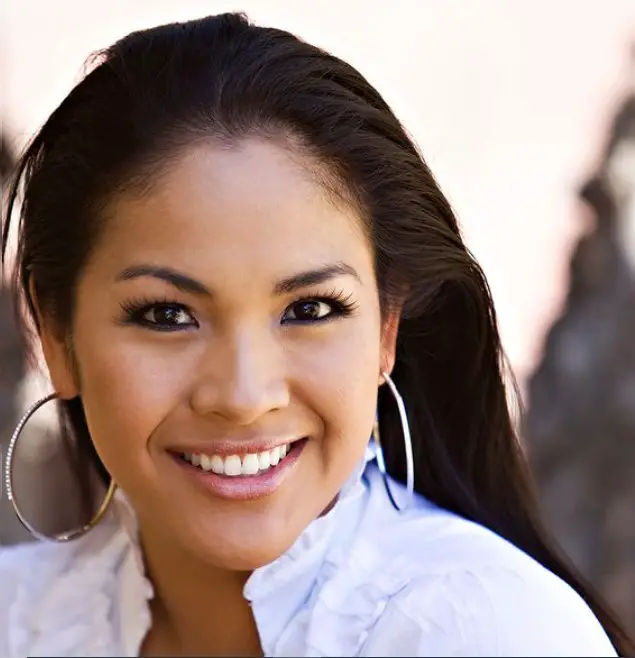 I am Lavinia by name, and a financial expert with a degree in finance from the University of Chicago. In my blog, I help people to educate by making wise choices regarding personal investment, basic banking, credit and debit card, business education, real estate, insurance, expenditures, etc.