Disclaimer
Information presented on this web page is intended for informational and educational purposes only and is not meant to be taken as legal, financial, investment or tax advice. We do not accept any responsibility for any trading or investment related losses. Please review our disclaimer on before taking action based upon anything you read or see.
The oil and gas industry has been an excellent employer for many people worldwide and will continue to stand as an industry where multimillionaires continue to thrive. While investing in this industry requires considerable capital, you can achieve success with proper planning. To this end, we have highlighted the steps on how to start an oil and gas business below
Furthermore, the money needed to invest in the oil and gas industry is not the kind of money that is easy to get. It takes a lot of money to become a significant player in the oil and gas industry. Thus, as an accredited investor, you should consider investing in this industry wisely if you don't have enough capital. You can do this via oil exploration and production, oil servicing, and liquefied gas, etc. The steps below will further aid you on how to begin.
How to Start an Oil and Gas Business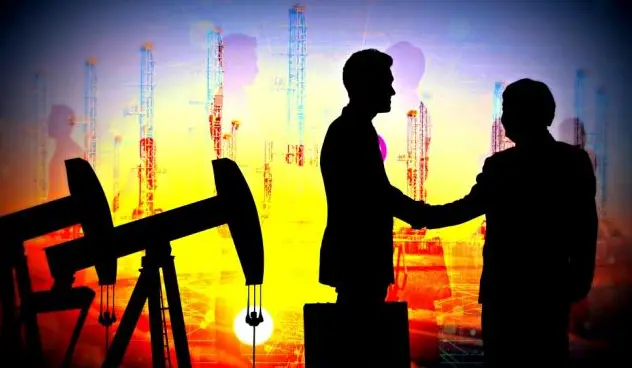 Setting up an oil and gas business is an exciting and challenging adventure. This offers excellent opportunities for entrepreneurs who have the technical and field knowledge of the industry's operations. This also entails those that can provide efficient and profitable services. 
The oilfield services industry is also diverse and constantly changing through innovative technological advancements, new drilling techniques, and new oil and gas discoveries. If you use the following tips, you will be on your way to building a profitable business:
To start your own oil company, do make use of the following steps:
Mature the idea before opening a business
Create a business plan
Plan your opening costs
Get a good lawyer to help you with the legal procedure
Ensure that you can register the trademark 
Research the competition 
Develop your list of industry contacts for financing. 
Choose your partners and employees
Promote your business
Mature the idea before opening a business
If you want to succeed, start doing what you love. Nobody goes ahead without passion for their activity. Choose a line of business in the oil and gas field that suits you. With this, it will be much easier to mature the idea and put it into practice. And you may be asking: does my business idea need to be pioneering to succeed? And the answer is simple: not necessarily.
Many successful ventures started from existing ideas, just as many businesses that grew out of pioneering ideas have already failed. To succeed, it is best to plan carefully.
Create a business plan
Starting an oil and gas business without capital should never begin without developing a business model. Perhaps it stands as the most critical step for anyone looking to become an entrepreneur in the oil field. Defining objectives, opening capital, analyzing the market and competition, and analyzing everything that the company will offer are crucial for the success of an idea and its functioning.
After the idea matures, it's time to put on paper everything that was defined. Finally, the business plan is when the entrepreneur can define if his idea can become a business or unfeasible.
The way the idea is placed on the market can lead to the success or failure of the business, depending on the entrepreneur's vision when defining its implementation method. 
Faced with an increasingly unstable economy and scarce resources, knowing how to manage them avoids slips that can be fatal for those entering the market. Putting the idea on paper is a significant step for beginners to feel more secure. This can also birth a solid business in the oil and gas sector.
Plan your opening costs
Starting the oil and gas business involves some costs. Therefore, instead of going unprepared to open your business, you must get up and plan the costs so that your company can be regularized. By doing this, you avoid the headache of not being prepared to pay a fee. Details like this can delay and even damage the entire opening.
Some costs you can incur here have been summarized in the table below:
| | |
| --- | --- |
| Business section | Approximate cost required |
| Issuing declarations | $1000-$5000 |
| Registration of a trademark | $7000 to $10,000 |
| Purchasing of equipment | $50,000- $150,000 |
| Employment of staff/professionals | $80,000- $100,000 |
| Insurance coverage | $3000-$6000 |
Get a good lawyer to help you with the legal procedure
When working on starting an oil and gas business without capital, you must get a good lawyer in this field. Your attorney will help you legally form your business and fill out the Employer Identification Number (EIN). In addition, he will be of great value in drafting contracts to ensure that they contain the appropriate legal warnings to protect you and your company.
To set up a firm in the oil and gas field in the USA, you must work by the government's regulations. This is primarily handled by the state where the business activity is taking place. This also varies largely, though most states with gas and oil drilling activities usually regulate the following:
Spot of drilling activity.
Management of waste
Issues regarding safety.
Ensure that you can register the trademark 
Many new entrepreneurs in the oil and gas industry usually forget about a necessary action when getting started: trademark registration. Therefore, before making plans with your company's name, you must research the Board of Trade and the National Institute of Industrial Property (INPI).
This prevents someone from claiming your company name in the future and causing you to go through situations of loss. Furthermore, pre-search also prevents the opening from taking a long time with a new name for registration.
Research the competition 
When working on starting an oil and gas business without capital, you must research the competition. To begin, check out the annual reports, websites, and basic information on the major players in the business. Next, find your immediate competitors. Finally, do your homework to locate any information that will benefit you in developing pricing for services and identifying potential customers and other pertinent information. Of course, you can use the websites of similar companies as the templates for your website design.
Develop your list of industry contacts for financing. 
To succeed, you can use diverse resources to develop your business contacts for financial aid. First, try to get letters of commitment for services. Then, if possible, sign current contracts with potential clients and use them as leverage to raise capital. You can also contact vendors to structure more deals and set prices.
Furthermore, you can research hedge funds, venture capital, angel investors, and private equity funds that are sources of capital for your company. Don't use the "shotgun" approach when talking to investors. Instead, you must be selective and target sources of capital interested in oil and gas projects. You can also use the executive summary and PowerPoint presentation to make presentations to potential investors.
Choose your partners and employees
Once you have all the requirements above together, it's time to choose your partners and employees. With a good selection of your partners, you can then decide who you will hire for the employees. With this, the chances of having unpleasant surprises such as incompatibilities of values ​​and engagement are reduced. You will also be much more motivated when working with people you like or identify with.
Promote your business
The importance of business promotion cannot be overemphasized. Regarding your oil and gas business, you can harness the internet through social media promotion.
Frequently Asked Questions
How much capital do you need to start an oil company?
To start an oil company, you will need between $60,000 to $350,000
What kind of business can you start without capital?
You can start the following business without capital:
Freelance writing
Tutoring
Personal trainer.
Art lessons
Music lessons.
Selling crafts.
Consulting.
Is a gas station profitable?
A gas station may be lucrative with the right direction. 60 percent of the globe's seven billion people rely on oil and gas for their daily energy requirements. A Crude Oil Proprietor Controller in your region also earns a median of $226,094 annually, which is $5,231 (2%) higher than the official average yearly pay of $220,863.
What are good business ideas?
Some good business ideas include:
Sewing and Alteration Specialist
Freelance Developer
Freelance Graphic Designer
Handyman
Online Dating Consultant
Personal Trainer
Life/ Career Coach
How much does it cost to establish a business in the oil industry?
You'll need anything from $60,000 to $350,000 to establish an oil firm. Oil and gas businesses have invested just under 1% of overall capital spending beyond  their key corporate sectors so far. As things are at the moment, independent businesses are spending roughly 5% on initiatives outside of core oil and gas delivery, with the highest investments in photovoltaic And wind energy. Obtaining oil and gas out from the earth and to customers now accounts for 15% of worldwide power Gas ( ghg ) emissions.
Conclusion
In conclusion, the oil and gas business comes with diverse merits. But the industry is much more significant: the Majors account for 12% of oil and gas reserves, 15% of production, and 10% of estimated emissions from industry operations. 
Although electricity's proportion of ultimate world consumption is increasing, it cannot conduct energy transfers by itself in the face of increased consumption of energy solutions. Within 10 years, reduced fuels would have to contribute for roughly 15% of entire fuel delivery expenditure. In the dearth of investment, productivity from current fields drops at a pace of around 8% annually, far faster than any reasonable drop in global supply.
As per an Un Report from 2004, Africa has the least energy usage per individual when contrasted to other parts of the globe, particularly emerging regions in Central America, the Mideast, and Asian.
In all, if you desire to get started without capital, the steps highlighted above would aid you immensely.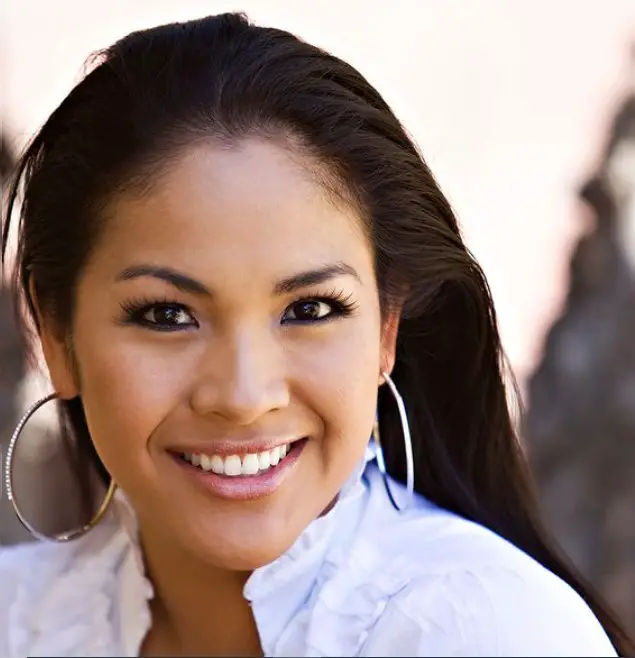 I am Lavinia by name, and a financial expert with a degree in finance from the University of Chicago. In my blog, I help people to educate by making wise choices regarding personal investment, basic banking, credit and debit card, business education, real estate, insurance, expenditures, etc.