Disclaimer
Information presented on this web page is intended for informational and educational purposes only and is not meant to be taken as legal, financial, investment or tax advice. We do not accept any responsibility for any trading or investment related losses. Please review our disclaimer on before taking action based upon anything you read or see.
Starting an airline business stands as your major ticket to owning a good and stable company. This will be reasonably achievable if you have the creativity and tenacity necessary to be a successful entrepreneur. To this end, below are some steps on how to start an airline business. 
The airline industry has experienced much turbulence for a long while now. The decline of central Continental and other "legendary" airlines since the 1980s has allowed the growth of regional and private airlines. The high costs of jet fuel, coupled with declining ticket sales among casual travelers, have led airlines to increase their prices.
Thus, as you create your airline, you will need to show that your company can generate consistent ticket sales in a competitive market.
How to Start an Airline Business
If you desire to start an airline business, you can use the following steps:
Step 1: Build your expert level.
Gain expertise in the future areas of finance, technology, and consumer demand in the airline industry before investing money. It's also good to perform a market outlook on new aircraft orders, consumer demand, and new technologies in the airline industry.
These projections can help determine whether regional or international charter companies are the right business opportunity. Making contacts with the Aircraft Accidents Investigation Bureau (AAIB) will aid you immensely too.
Step2: Create a business plan 
Just like every other business, you need a business plan to start an airline business. To begin, spend several months compiling data and developing content for your business plan before starting your business.
Your business plan should contain your airline name, logo, institutional colors, slogan, mission, long-term goals, and other elements to create an effective brand. Put your airline in the context of national and international airlines by going to your local airport to answer questions about your ability to compete.
Next, supplement the balance sheet of your business plan and your market plan with a market saturation investigation to convince potential investors.
Step 3: Make a brief sales presentation.
Next, combine your business plan with a brief sales presentation before looking for the first round of capital investments. Your presentation should highlight profit projections, ticket prices, and other complex financial data rather than vague business goals.
Once you get as much investment as possible from friends and colleagues, make an appointment with a venture capital firm to secure an investment for your airline. Fill the gap between personal and investment capital with commercial loans made at a local bank.
You can also boost your airline's startup budget with business loans from local investors. Approaching venture capital companies with your business plan can also attract investment in assets such as airplanes, hangars, and maintenance equipment.
Apply for a business loan from a local bank to cover upfront costs like land leases, certifications, and payroll payments.
Learn More: How to Raise Money for a Business without a Loan
Step 4: Contract with an airport runway
Secure a contract with an airport runway in your community before purchasing aircraft. Some municipal airports and other airfields usually lease runways and hangar space to airlines through their governing bodies.
If you need to build or expand a hangar, you will have to seek a construction permit from the airport authority months before starting the building.
Step 5: Aircraft Sourcing & Selection
Work with an aircraft manufacturer to find a plethora of good-quality aircraft available. Many manufacturers also offer small aircraft to regional airlines around the world. Look for favorable interest rates from your aircraft manufacturer to finance your fleet without spending your budget on interest.
Step 6: Get jet fuel quotes. 
Get quotes from jet fuel dealers to find a long-term fuel source. Provide information about your aircraft fleet and annual mileage to each supplier to obtain an accurate quote. Secure a contract with an energy company for the supply of jet fuel.
Most significant companies usually supply fuel to aircraft worldwide in small, medium, and large sizes that contain additives that improve performance. Look for local and regional fuel companies that can offer lower rates per barrel of fuel from nearby refineries.
Your fuel supplier must also have local and regional distributors to reduce your airline's transportation costs.
Step 7: Get a land lease.
Submit paperwork for a land lease through your local airport operating authority. A land lease opens up space in hangars, runways, and counters for a new airline. Review the leasing procedures for building additional hangar space before creating an outside office and fuel station.
Step 8: Building and registration of Aircraft Personnel
Build and register your airline personnel with a team of qualified Boeing Aviation Consultants, engineers, pilots, and co-pilots. This would give you access to the Boeing part page.
Each pilot who works with your airline must also be certified by the proper authorities and experienced in flying different aircraft types. You can focus on recruiting ticket agents, flight attendants, and mechanics in the months after you've completed your flight crews.
Step 9: Set up your customer service for Flight Operations Solutions
Develop a set of customer service standards before you open your airline. It would help if you imparted your criteria for handling refunds, customer complaints, delays, and other common problems to every airline employee.
Step 10: Registration and marking of aircraft
Complete the aircraft registration, marking, and flight plan before starting your airline. Your airline certification can take anywhere from 6 months to 1 year to complete, so apply early to avoid delays.
You can also work with your pilots to create flight plans with details of altitude, speed, seating capacity, and routes.
Step 11: Post relevant vacancies
Next, post vacancies for baggage handlers, skycaps, and counter staff when your airline enters its last month of preparation. Conduct company-wide training on flight ticketing, schedules, and airline philosophy of customer service with newly hired employees.
Emphasize the importance of passenger safety on each flight by teaching ticketing agents to weigh luggage and distribute boarding passes.
Step 12: Make relevant installations.
Install ticket printers, luggage tags, scales, and other equipment at the departure airport counters. Check with your state's Department of Weights and Measures to determine if your luggage scale is accurately calibrated.
Your ticketing agents should practice every procedure in your customer service manual, including refunds, e-tickets, and boarding passes before your airline opens.
Step 13: Do the extra research.
Research the prices of tickets offered by competing airlines as you develop a pricing model. You can also gather a list of ticket prices for each route you have on your airline and determine if your operating budget may have lower prices.
You can offer varied prices for the night, weekend, and weekday flights with a proportional relationship between the popularity of flight time and ticket prices.
Step 14: Promote your airline business.
Next, look for creative airline promotional methods that many other airlines overlook. You can start your initial marketing blitz with a pay-per-click (PPC) advertising campaign that places ads in search engine results.
Sponsoring minor league sports teams and participating in charity events in your community can further increase recognition in your target market.
You can also spread your business cards among retail, wholesalers, offices, and other large, small, and medium companies. Finally, establish loyalty and frequent flyer programs with discounts, promotions, rewards, and discount travel on occasions such as birthdays.
Read More: How to Start a Shoe Business with No Money.
Frequently Asked Questions 
How much does it cost to start an airline business?
Starting an airline business would cost over 5 million dollars. As writer Massoud A. Derhally explains in an article in ArabianBusiness.com, only about 5 percent of the business is about getting good planes and filling up the seats, while over 95 percent is about the operations and technical section of the company.
In some cases, you may be looking at fuel costs taking up anywhere from 30-50% of your overall expenses. 
How profitable is the airline business?
The profits made by airlines are usually sporadic. This is because seasons, weather, and airport shutdowns have a significant effect on their earnings. These stand as barriers to entry in the airline industry.
Another significant stumbling block was the requirement that all American operators be managed by Americans, without any more than 25percent international investment (a vulnerability that almost downed Virgin America owing to Richard Branson's involvement).
With this, average annual traffic growth was over 5.8% from 1980 to 2014. But today, On the other hand, with previous adjustments, industry experts believe global traffic will increase by more than 6% during the year, with the capacity to step up by about 5.5%.
Industry growth is also expected to continue growing, and the aircraft manufacturer forecasts continued healthy annual traffic growth until 2023 of over 5.2% and annual traffic growth of 4.2% from 2023 to 2033. 
Is the airline business not profitable?
The Airlines business is only profitable when there are no vacant seats during a trip. On the other hand, According to Forbes, nearly 40% of all airlines fail. Well, you will need it, especially since your chance of failure still hovers at just over 40%. 
What is the richest airline company?
The richest airline company is Delta Air Lines, as it has over 61.8 billion dollars in assets.
Do airlines pay airports?
Yes. Airlines usually pay for using airports.
How much money do you need to start an airline company?
The cost of starting an airline company stands at over 5 million dollars.
Can an airline own an airport?
Many airlines own airports where they operate as the sole owners.
How do airlines get into airports?
Airlines usually get into airports through partnerships.
How do airlines pay for planes?
Airlines usually pay for planes through personal cash, sophisticated leases, and debt financing schemes. As per Boeing, leasing represents more than 40% of in-service commercial aircraft ownership.)
 According to the Los Angeles Times, the airline has gotten over $125 million in funding and actively hires for operational roles. 
Read this post about Starting a Shoe Business Online
Conclusion
In conclusion, starting an airline business stands as a significant income stream. And if you are convinced to get started, the steps on how to start an airline business above will aid you immensely.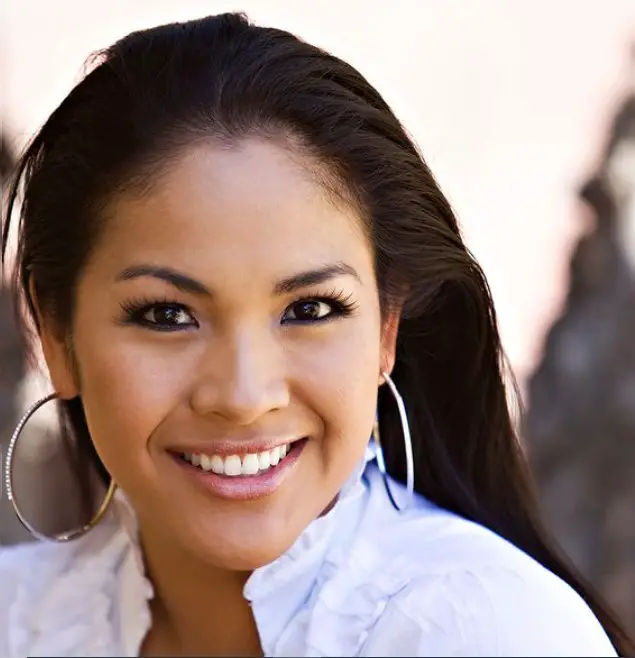 I am Lavinia by name, and a financial expert with a degree in finance from the University of Chicago. In my blog, I help people to educate by making wise choices regarding personal investment, basic banking, credit and debit card, business education, real estate, insurance, expenditures, etc.