Disclaimer
Information presented on this web page is intended for informational and educational purposes only and is not meant to be taken as legal, financial, investment or tax advice. We do not accept any responsibility for any trading or investment related losses. Please review our disclaimer on before taking action based upon anything you read or see.
Starting a virtual office business is an economical idea as many people are getting benefits from such services. You can provide your services to people, but it needs certain planning before taking a start. It is not an easy business, and you'll need to learn all about the virtual office before you go ahead. Many technical points are necessary to cover before moving on. So, before you start your business in this niche, learn how to start a virtual office business. 
With ever-increasing demand and popularity, a virtual office business can give you a handsome profit margin. But you need deep research to learn all the technical points of this business. Exploring the virtual office industry is a time-consuming task. That's why we've done this task on your part. We've illustrated a precise business procedure in the later section. You can easily set up your business of this kind by following this method. 
Advantages of Virtual Office Business
Your services will provide many advantages to the customers. You can earn a handsome profit by selling your services to reliable customers. Here are some benefits of starting such a business. 
As you don't need any physical shop or office, there is no need to waste money on building. 
No need to go to the office physically. 
Your company will get a dedicated local phone call number. 
You can offer a live receptionist to your clients who will reply to their calls. 
It's an economical business, and you can save your money. 
Your company will receive a corporate mailing address.
You can manage your business at a low cost. 
How to Start a Virtual Office Business
Learn the Virtual Office Industry
As you know, thorough market research is necessary before starting any business. The same is in the case of the virtual office business. So you'll have to learn all about it. Consider the following aspects of this industry during exploration. 
Learn all about the physical office addresses. 
Arrange some room for receiving mail. 
Make some arrangements to attend the online meetings and seminars. 
You'll have enough room to receive the visitors when required. 
Learn all about managing calls and emails. 
Make a Business Plan
A sound business plan is necessary for the effective and smooth running of the business. With a proper plan, you'll be clear after each step. Without planning Business, you may get confused at some point. So, write a clear plan for your business. Consider the following aspects while making a plan for your virtual office business. 
Finalize a niche for your business. You may consider customer relationship management, leasing services, telecommunication services, and document management service. 
Consider the source of funding
Estimate the cost of equipment
Consider the infrastructure of your business
Manage furnishing of your building for business meetings or to receive the clients
Plan a name for your business
Include the advertisement in your plan
Consider client acquisition
Build a Business Structure
After you have made a plan for your business, finalize a structure for your business. Then, you can move in via two ways.
Sole Proprietorship: It's an ideal structure for starting a virtual office business on a small scale. You'll need a few offices nearby to run such a business.
Limited Liability Company (LLC): If you already have a virtual office business and want to expand it, a limited liability company is the best choice for you. You can work in partnership with any big company. In such a company, you can handle the maximum number of clients all over the country. 
Select any one of the structures as mentioned above for your business. For example, if you're starting at a small scale, choose sole proprietorship. But if you're starting at a large scale, consider LLC. 
Manage Funding
Whether you are starting at a low level or large, you'll need funds to get started. To prevent any hurdle in the future, manage funds for your business in advance. You may also consider getting a business loan for this purpose. 
Advertise Your Business
Your business earns a maximum profit when it is more public. So, making your business public is totally up to you. You can easily advertise your business by investing some money in it. You Know, we are living in the age of advanced technology. Social media is the top trend of our society. Also, people spend most of their time on social media. So, being active on this platform will bring you a huge margin. 
Read More – How to Start a Slaughterhouse Business.
Advertise your virtual office business to get maximum potential customers. You can do this by hiring any social media marketer who manages ad running. 
Build a Team
As you know, you can offer many services under the umbrella of virtual office business. The more services you'll offer, the bigger your team shall be. So, build a team of experienced workers according to the services you're offering. 
Mutual collaboration is key to success, so try to build a mutually connected team. Appreciate good behaviour of all the members and degrade rude behaviour. This will make your team strong, and your business will grow day by day. 
Build a Website for Your Business
As mentioned above, we're living in the age of technology. People depend largely on technology. They tend to shop most of the products online. So, the online presence of any business is also important to earn maximum profit. 
Manage the creation of a website for your business. Put all your details there for the customers. When you've put all your content there, hire an experienced SEO to do essential SEO on your website. This will put your website in the search engine. Hence, maximum people will approach you to get your services. 
Get Started
After you've made all the essential arrangements to run your business smoothly, it's time to get started officially. Launch your services and start offering people your virtual office service. It will bring you maximum turn out gradually. 
Once you've started your journey, you'll learn the market strategies. Then, over time, keep updating your business according to the market demands. 
Read More: Start a Sock Business.
Some Useful Tips to Start a Virtual Office Business
Here are some tips that will help you to improve your virtual office services. 
Like many other businesses, start a virtual office business after thorough market research. However, never start without proper understanding and knowledge of the market. 
Be clear about the niche of your business. 
Know your target market. 
Learn about your potential customers. 
Always start such a business in which you have a proper interest. 
Never start any business without a solid plan. Also, write down your plan as it will act as a guide for you in the future. 
Select a unique and attractive business name. 
Always try to innovate your business. 
Welcome your customers warmly and treat them kindly. 
Frequently Asked Questions
Can a virtual office be used as a registered office?
Yes, a virtual office can be used as a registered office. You can get the advantage of using your virtual office as a registered office by working for company directors or business owners. Along with this, you shall receive a facility of business lounges, telephonic services, and the administration's support. All this is possible by running your virtual office as a registered office. 
Are virtual offices Legal?
Yes, virtual offices are legal. One can earn a handsome profit by giving the building of his virtual office on rent. This is possible only when someone has a physical presence too. Those who don't have any physical office can't avail of this benefit. 
What are the disadvantages of a virtual office?
There are many advantages as well as disadvantages of virtual offices. Here are some disadvantages of this business. 
The fee of such a business is not evident to all. 
No physical membership.
Some technical difficulties in management.
The problem of rooms for rare meetings. 
Schedule conflict. 
There is least social interaction. 
As most tasks of such a business are online, building a potential team of workers is difficult.
Sometimes, you may face an alienation effect. 
Difficult accountability. 
Difficult to stick with the employees. 
How do you set up a virtual office?
We've discussed a thorough procedure in the above section to set up a virtual office. It's based on deep research, so you can follow this procedure to start your office in this niche. 
How much does it cost to start a virtual assistant business?
Here is a rough estimate to start a virtual assistant business with minimum start-up and start-up costs. 
Minimum start-up cost: $7466
Average startup cost: $26963
Maximum startup cost: $46311
Compared to many other businesses, starting a virtual office business is easy as you can start it at a low cost. You can choose any of the above plans according to your budget range. 
Conclusion
Starting a virtual office business can be very beneficial as it's getting popular day by day. You can also earn a handsome profit through this business if you succeed in managing it properly. Keep in mind that thorough market research is necessary to be successful. You can start your business of this type by following the procedure mentioned above. Different market strategies are tough to learn at the initial stage. Once you start a journey, you'll learn all the tactics of the market.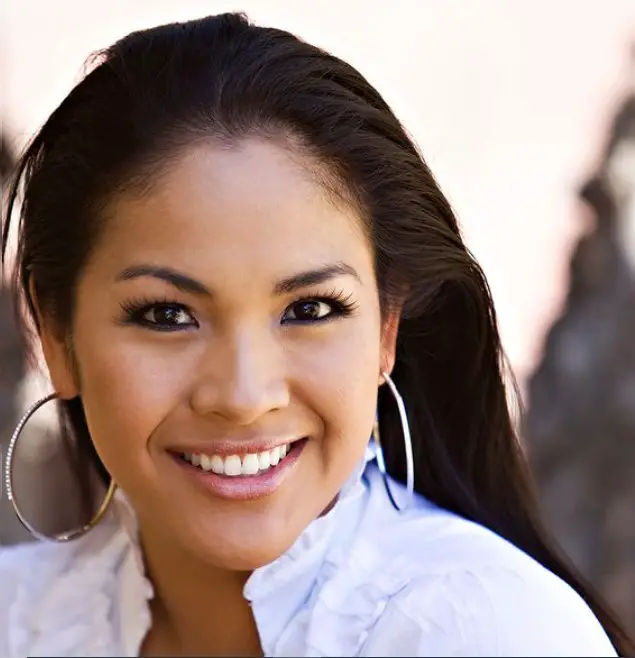 I am Lavinia by name, and a financial expert with a degree in finance from the University of Chicago. In my blog, I help people to educate by making wise choices regarding personal investment, basic banking, credit and debit card, business education, real estate, insurance, expenditures, etc.