Disclaimer
Information presented on this web page is intended for informational and educational purposes only and is not meant to be taken as legal, financial, investment or tax advice. We do not accept any responsibility for any trading or investment related losses. Please review our disclaimer on before taking action based upon anything you read or see.
The world's largest manufacturers of tires are making billions of dollars each year. For example, Good year revenue.com made a profit of $14.6 billion in 2017. Financial experts predict that tire sales will reach up to $258 billion by 2019, so whatever your business and by leaving it, you can enter into a tire shop business by opting for some legal steps. In this guide, I will discuss the steps on how to start a tire shop business.
How to Start a Tire Shop Business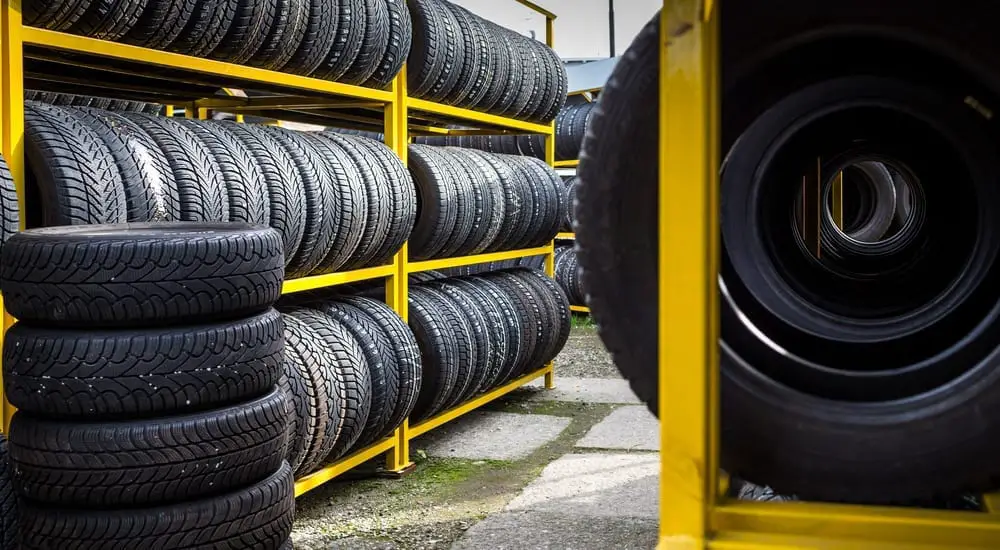 To start a tire shop business follow the below steps;
Craft a business plan
Research the tire market
Secure funds for your tire shop
Choose an ideal location.
Arrange equipment for the tire shop
Legal registration of your business
Business liability insurance
Hiring a supplier
Permits and licenses for the tire business
Craft a business plan
Before starting a tire business, you should craft a business plan for the tire shop and choose your niche, as the decision is necessary to sell online or open a brick and mortar tire shop.
Also, plan about what services and products you will offer in your tire business to your customers. One way to make your profits to the maximum level is to offer extra services like tire replacements, car-washing and repairs, vehicle towing, and many more.
Research the tire market
Before starting a tires business, you should research the target market of tires, its audience, and your primary competitors. Analyze the structures of businesses, case histories, expenses, how the industry is growing, and assets the startup costs.
The worldwide tire market foresight to reach $260 billion by 2023 and it is making a compound annual growth rate of 4.4%. The net sales of a good year are worth over $15.5 billion in 2018. 
The tire dealers in America are earning about $41 billion in revenue in 2019. Existing in the US market, 36,000 companies are operating as low rolling tires. Fuel-efficient tires are growing in trend due to the rise in consumer income.
Moreover, a growing number of business owners are selling highly specialized products like passenger tires, light truck tires, and off-road tires.
According to the rubber manufacturers Association, 10% of drivers have used tires on their automobile, translating into about 30-35%. These numbers may be surprising and show how many people think that buying new is always better.
The moderate size tire shops have minimum expenses and have a profit margin of around 20% or more, but to open a big store today, the business owner has to invest $1 million to purchase prime real estate in the metro area and $500,000 for the actual building.
Secure funds for your tire shop
Running a tire shop is not an easy task, as it may need to get a loan to invest in starting up the new tire shop and the tire repair shop. Your business plan will be a great tool to determine whether your brand defines the products, whether the steps are accurate or not, and how much your tire shop business is viable.
With increasing fuel prices and environmental concerns, the demand for new tires is booming. Experts predict that global tire markets will grow by 8-bit in value over this same period with a CAGR (Compound Annual Growth Rate) rate of around 8%.
See this post: How to Start a Catering Business in California.
Choose an ideal location.
Opting for an ideal location is an essential factor in running a successful tire business of tires. Your shop should be at such a location where not so many of your competitors exist.
There are some critical factors you should remember according to the rules and regulations of the US.
Accessibility
Your tire shop should be where access to multiple roads is easy, as it will be profitable to get the target customers.  
Visibility
To offer visibility to your business, the tire shop should be at a prime location to be visible to everyone. The location of the tire shop should be near the road networks.
Storage space
You will need a big store to keep the stock of tires for an extended period. 
Parking space
The majority of people like to go to stores with parking places so should nave the one with enough parking.
Arrange equipment for the tire shop
The overhead costs and requirements such as equipment for the tire shop are minimum. All you need is the patches and plugs and the capacity to pull the tire off the rim and reinstall it after doing all repairs.
The amount and balance machine, weights, and balance of the rim of tires are the primary tools for this business. You will need jack stands and floor jacks to lift the vehicles like other automotive shops.
An air compressor machine is essential to operate an air gun to plug the nuts. You can also do this task manually with the help of a lug nut wrench, but the air gun is a special tool to set the pressure specifications and tight the lug nuts perfectly.
Legal registration of your business
To make your business legal and lawful, the registration of your tire shop is a significant factor. You can determine the relevant legal authorities in your location and ask them to provide the necessary documents for the registration. Online services are also available on the internet to provide you with the legal documents required for registration. 
Business liability insurance
Building your separate account for your business is good as it improves financial accountability and helps to check the business expenses. If you have a business account, it will be a tool for investors to determine your creditworthiness, and you can get the loan quickly. Moreover, an additional benefit for the business account is that you have less chance of losing everything in case of a lawsuit.
Read More: How to Start a Car Export Business.
Hiring a supplier
It will be a beat option for you if you source your tires from a valuable supplier. Another way of getting the tires is from junkyards, repair shops, and gas stations. Make sure to inspect the tires for the following issues.
Check these below things;
past repairs and physical defects
leaks
tread depth
Permits and licenses for the tire business
If your tire shop is a super tire repair shop, you have to register its name with the DBA trade business name, also known as fictitious business name registration. If you hire the employees for your business.
You will need a federal tax ID and state employer ID; you also need to create the LLC or incorporate rather than a file with the DBA assumed trade name. Get the business permit to dispose of all old tires, apply online and obtain the permits for this purpose.
The total estimated costs and investment to start a tire shop business in the United States of America in 2021
| | |
| --- | --- |
| Total fee for registration | $750 |
| Legal expenses for getting a license | $3300 |
| Marketing promotion expenses | $3500 |
| Total cost for hiring a business consultant | $2500 |
| Total cost for purchase of insurance | $2400 |
| The cost for payment of rent | $1.76 per square feet |
| The cost of shop remodeling | $20,000 |
| Other start-up expenses | $60,000 |
| The cost of store equipment | $4750 |
| The operational cost  | $40,000 |
| The cost of launching a website | $600 |
| Miscellaneous | $2000 |
| Cost of purchase of furniture | $4000 |
| Cost of purchase and installation of CCTV  | $2500 |
| Cost of startup inventory | $60,000 |
Frequently Asked Questions
Is it advantageous to sell secondhand tires?
Used tire stores may be lucrative. They make more money than tire stores that offer completely new tires. Due to the possibility of negotiation, the large profit ratio corresponds to a bigger stream of customers.
How much amount of money do you need to open a tire shop?
The initial investment to open a tire shop requires up to 10 lacks. 23 lakh is the initial investment which is necessary for the equipment and machinery cost. 
Are our tire shops profitable?
Tire shop profitability is determined by a number of criteria, including shop strength, stock, team composition, pricing, geography, revenue, and servicing demand. Tire businesses of a medium-size need modest overhead and might anticipate profitability of roughly 20% or higher.
What month is best to buy tires?
The best month to buy tires is October and April. But if you need to buy the tires out of these two months, there is no need to put yourself and anyone else to save some dollars.
How can I make money selling tires?
Look for the coupons and rebates at the tire manufacturer websites. Manufacturers like Good year.com, Michelin.com, and other companies offer promotions on their websites to sell tires.
Is selling tires a good business?
Although the vehicle market is always changing, tires stay steady, and the tire store remains successful. The tire industry has several diverse segments, spanning from sales to maintenance.
What is the profit margin on tires?
According to the rule, the independent automotive service shop should get a 70% gross profit minimum.
Conclusion
To wrap up, the article on how to start a tire shop business, especially in the USA, is somewhat tricky. If you follow the legal steps, rules, and regulations, you may quickly go through the whole process—moreover, the estimate of costs and investments given above the rough figure.
However, for that purpose, we suggest our users investigate the market and directly contact the distributors and wholesalers of types of tires, tubes, and rims if they want to retail to get the original prices of these products. The fact is that if you are an excellent bargainer, you can have the best deal in comparison to the price list given above.