Disclaimer
Information presented on this web page is intended for informational and educational purposes only and is not meant to be taken as legal, financial, investment or tax advice. We do not accept any responsibility for any trading or investment related losses. Please review our disclaimer on before taking action based upon anything you read or see.
After doing a great deal of research, I realize that it will be an excellent opportunity to get into the field of solar panel business as it is a form of renewable energy, and that's why you are willing to read this informative article. In this guide, I will discuss how to start a solar panel business. 
As the environment becomes a more pressing concern for people across the globe, there has been a push to invest in renewable energy. One technology that's being heavily invested in is solar power.
If you want to start a solar panel business, it would be good to learn how to do so from an established company like Solar City. Before you can get started with actually selling panels, though, you need to make sure that financing is in place and any legal requirements are fulfilled.
Solar energy is a need of most business owners, and many businessmen, whether it is small or large, are adding solar panels technology to their locations.
Moreover, most scholars predict that approximately 11% of the solar energy you can get from solar panels on commercial and residential structures by 2050.  
So if you want to know how to start a solar panel business, this article may be a good piece of information.
How to Start a Solar Panel Business
Nowadays, the demand for solar panels is increasing rapidly because customers are looking to conserve energy and decrease their financial burden. 
Consumers want to have solar panels for several reasons:
Solar energy is cleaner than fossil fuels which are harmful to the environment.
Unlimited amount of solar energy in using solar panels
Solar energy is cheaper than fossil fuels in the competitive market.
If you plan to start the solar energy business, here are some steps necessary to start up the process.
The US Federal Government waived off taxation on imported solar panels up to 10 to 30 % to encourage green power energy.
In the opinion of many scholars, solar panels offer one-quarter of the world's energy requirements in the year 2050. It is foreseen that 11 % of solar energy comes from solar panels installed on homes and commercial buildings. Now follow the below steps;
Get Investment
Write a business plan 
Choose a business name.
Choose a supplier
Form your business legally.
Business insurance
Create a website
Marketing and advertising
Start Selling
Get Investment
When starting a solar panel business, the first thing is obtaining a loan or other credit line that will fund the purchase of panels and any needed equipment. The bank or financial institution where you open your account should have representatives who specialize in this type of area, and they should be able to help you find the best rate for your initial capital.
Write a business plan. 
If you make a solid business plan, most of the businesses you like to start will make an initial market entry phase that will likely succeed. A business plan helps to make a track for your running business that will define what it requires to succeed.
Starting a solar panel business typically needs some starting investment. You will need to have the stock of panels for the installation in your clients' homes and communities because they are not cheap. 
Our research shows that you will need to invest about 500,000$ to enter the solar industry.
This amount includes the costs for solar panel equipment, marketing costs, and hiring employees. Other running expenses include payroll and rent. Lease for your location, energy companies in the place of leased customer accounts, business insurance, and maintaining licenses.  
Choose a business name.
While planning for your business name, you should keep in mind that it should be easy to remember, brandable, and available. 
It will be a good thing that your customers should remember your business name due to its non-complicated spellings.
The selected name of your business should not be in the use of any other solar company or any other business. You should also check your business name so that it should be available on the Secretary of State's website.
Choose a supplier
This will be the person or company that provides you with panels for resale, so it's important to make sure they are reputable and can provide quality products on time. It would help if you also shopped around for prices; companies like SolarCity offer advice here and financing options.
It's up to you how much assistance you want, but at least some guidance will help ensure your business gets off the ground properly.
Form your business legally.
You will need to form your business legally before officially opening the doors of your business and installing your first solar panels in any location. By selecting the business structure, you should register your solar panel installation business with the local secretary of state. 
As far as legal requirements go, solar power systems are classified as "general merchandise" in most areas, so they don't require special licenses or permits to sell.
However, if your state requires any to be done before installation, he will need to check with local authorities about what licenses are required.
Various business structures are working to choose from including sole proprietorship, corporation, or Limited Liability Company.
Business insurance
Insurance is essential for any successful running industry business, but employees and contractors go onsite to the client's property, service, or product. Business insurance is a great tool to save your business if someone does wrong with your company, deals with on-the-job injury, or any legal matters with your customers.
General liability insurance is a good one because it offers full coverage for most matters. You can also opt for workers' compensation insurance if you plan to hire employees for your business. If you do not know about insurance matters, you can get help from your insurance agents.
Create a website
You can create a website to brand your solar system business as it is an excellent tool for its growth. If your customers want to see your ongoing installation of solar panels, you can provide them with your website address. You should create a website that is easy to navigate and easy to operate. 
You should post high-resolution images of your solar panel projects to attract your customers to the target market. The contact information given on the website should be evident with the addition of customer reviews and testimonials.
A solid website will make your systems more attractive and credible, so you should spare time developing your website and critical assets.
Marketing and advertising
When you have set up the foundation of your solar panel business, you need to market and advertise it. You should install the panels on homes and business locations in high traffic areas at the promotional rate or free because these are apparent items.
If you want to have more commercial clients, you should donate a panel to a school or a local park and any other place. 
Your sales script about your business should include the tax cuts and government incentives for installing solar panels. Another alternative to advertising and marketing your product is attending conventions and seminars like the solar panel international convention, where you can connect and network with other companies, industry leaders, and potential clients.
The more you know about the field the more you will get the target customers. The other marketing and advertising of the product campaigns include:
Door-to-door appointment sales.
Direct mail campaigns.
Marketing on social media platforms.
Hubspot report shows that 57% of startup costs have found customers through social media platforms.
Read More: How to Sell a Failing Business.
Start Selling
The last step is selling the panels. As people become more interested in solar power, your business will grow to provide quality products and services at reasonable rates. The first few months may be slow as you build up a customer base, but once word gets around that your company offers good value, it should increase exponentially.
Cost of Solar Panels in the United States of America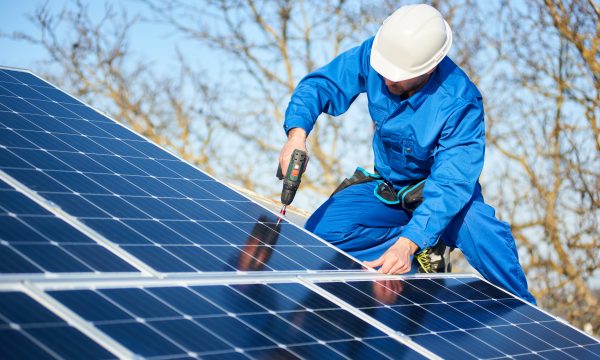 | | | | |
| --- | --- | --- | --- |
| State | The cost per watt is $ | Solar panel cost range 6 kW system | Solar panel cost range 10 kW system |
| California | $2.66 | $14,340-$17,580 | $23,900-$29,300 |
| Colorado | $3.12 | $17,340-$20,100 | $28,900-$33,500 |
| Washington | $3.43 | $15,900-$42,100 | $26,500-$42,100 |
| New jersey | $2.67 | $13,800-$18,240 | $23000-$30,400 |
| New maxico | $3.15 | $16,200-$21,600 | $27,000-$36,000 |
| New York | $3.14 | $16,260-$21,420 | $27,100-$35700 |
Frequently Asked Questions
Is the solar installation business profitable? 
For companies who install solar panels for their customers, there is a profit of 5000$ to 10,000$. However, this process needs a steady stream of new contracts. If you are working with a vast industry setup, you can notice the profit in the hundreds to thousands for a long job.
How much investment does it take to start a solar panel business startup?
The overall cost of starting a solar panel enterprise ranges from $90,000 to $290,000, based on the area and company size. You may start your firm with your own money, or you can take out a loan to get started.
Is solar energy a good company to start?
Establishing a solar panel company is an intriguing enterprise and a great way to get into a growing market with a big future for a profit. The majority of these homes can produce sufficient solar energy to meet their personal daily energy demands.
Can you make money selling solar panels?
You can make money by selling your SRECs depending upon your system and the amount of electricity you use. Your solar system can have generated enough renewable energy to pay for your business in just a few years, leaving decades of free solar energy.
Can I sell my solar energy?
Solar producing businesses can sell their SRECs to utilities and reap profits depending on prevailing market prices. Solar service provider Geosteller speaks of several routes for selling SRECs directly to utility agents or appreciators.
How much does it cost to start a solar panel installation company?
The total amount of capital you need to start a solar power business is between $90,000 to 290,000$, depending on the size and location of the business.
Is the solar panel business profitable?
Yes, it is lucrative as it does not require fuel, practically all expenses in acquiring and mounting the panels are covered, and a per Megawatt fee of Rs. 8 crore allows for solar pricing of Rs. 7 to 8 each Kilowatt hour. For a 25-year period, a 1 Megawatt solar panel installation may earn 1.6 cores each year.
Conclusion
As you can notice, building up your own business means setting a solid and valuable foundation that includes a solid business plan, investment in solar panels equipment so that your customers should not wait, and plans for advertisements and marketing your business.
Solar energy is growing because it is beneficial in many places as there has been a decrease in the price of photovoltaic panels by 30% in the last year. This fact contributed to the increase in the revenue of the panel industry by 35% in 2015.
Suppose you are aware of the benefits of renewable energy sources. In that case, the solar panel business will be a successful enterprise as the solar industry is gaining growth of 15%, which makes it a worthwhile sector.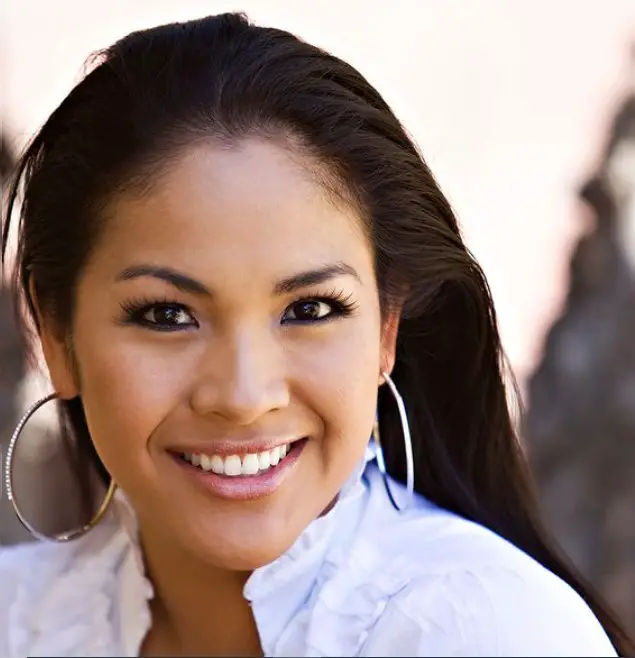 I am Lavinia by name, and a financial expert with a degree in finance from the University of Chicago. In my blog, I help people to educate by making wise choices regarding personal investment, basic banking, credit and debit card, business education, real estate, insurance, expenditures, etc.