Disclaimer
Information presented on this web page is intended for informational and educational purposes only and is not meant to be taken as legal, financial, investment or tax advice. We do not accept any responsibility for any trading or investment related losses. Please review our disclaimer on before taking action based upon anything you read or see.
To start in the road service business, you have two alternatives, which can generate two sources of income. They are the roadside, working hand in hand with insurance and the emergency key service side. You can choose only one side and still earn well, or you can choose both sides. In this guide, we will discuss how to start a roadside service business. Here are the differences as a business owner:
Learn More: How is Government Businesses Different from Private Business
Roadside Service Business: Basic Informations
Roadside Assistance or Customers with Insurance Coverage
This should be the first route you take, as no advertising is required. You can let the phone ring and then concentrate on the other side of the business. You are a 1099 independent contractor, and you negotiate a contract price for the work you do. So, you do not have to collect money from the affiliate while the work is being done because; the insurance company pays you weekly via wire transfer. These jobs cost between $30 and $40 per call, depending on the contract, plus between $1.60 and $2.60 per mile. This way, if you do both, you have a good balance between still having time to grow your business.
Emergency Call Service or Uninsured Customers
In this part of the business, you make money, but you have to advertise. Therefore, the unblocking requests you receive are your profits. Commonly called "cash calls," the pay for these jobs is much better than on the street, and you can charge anywhere from $70 to $155 to unlock a car. 
Now that you have a general idea of how it all works, we will cover each section in detail. We'll offer various aspects of training, from the business level to the actual work you'll be doing.
You can have a road service business from home.
Okay, now that we've broken down the business areas, we'll delve into the world of roadside assistance. Next, we'll spice up the emergency unlocking part of the service. Let's start with people interested in working from home because they are too busy learning a new trade and want to be the masters of their minds. While it's always good to study and work away from home, you can make money without leaving home and become a manager from home!
Here are some money management habits.
Let's say we've given you a list of specific companies that are hiring, and you've filled out all the applications and are waiting for approval. Then you have to hire the right person. That's the goal. When we say "hire," remember that you are now a 1099 independent contractor when we say "hire, " and you only get paid for work performed. Therefore, you must employ an assistant as a subcontractor. You don't hire them, and you subcontract them.
However, all the money goes through you, and you pay the corporation a portion of the money each week after they pay you. (At the end of each year, you send them a 1099 form.) Yes, you are the middleman, so does it your way? The driver has to do light chores like changing a flat tire, starting the engine, refueling, and locking the car.
Then hire someone with roadside assistance experience, preferably with your tools. Many 1099 employees could use this work. By the end of the article, you will know all the details of this business model and decide its use.
Hiring independent contractors
It all depends on who we hire for the team. It's important to find a good 1099 worker who has experience working on the street. Train people from the ground up, but it is better to find someone who has the experience and believes us. They do, so don't settle.
Use digital media; to recruit qualified drivers. Screen candidates and find a few stars that are going to be the face of my company. Remember, they are the people who are on the front line helping customers every day, so choose wisely. Roadside assistance is not limited to one city or state. 
Adding Service to an Existing Order
If you need an extra service, call a customer service representative (dispatcher) and ask to add it at double the price.
For example, you are completing a transaction, and the affiliate also needs a down payment.
Don't forget that you can also negotiate after hours.
Tell the customer service representative at the time of shipment that you will be charged an extra $40. They may tell you to call first, but they will call you back 75% of the time and give you an extra $40.
Extra Money with a Part-time Job Opportunity; Roadside Assistance
As a roadside assistance driver, you can sometimes earn extra money by providing a service not covered by your client's insurance. By providing this service, you can tell the customer the cost of your work, and the customer will have to pay you out of pocket. Remember that the customer will be subject to the following conditions.
Starting, Filling, Closing the Car, Changing tires, and Towing
Below you will find a list of the services you may be charged for. You are the manager, so it is up to you to set the price and decide to help them with a particular service.
Battery installation
Antifreeze supply
Oil supply
Steering and starter motor replacement.
Alternator replacement.
Key replacement.
Any mechanical work and any other service for which you are not insured.
Set your rates or even outsource these tasks and get a share of the profits for making referrals.
How to Start a Roadside Service Business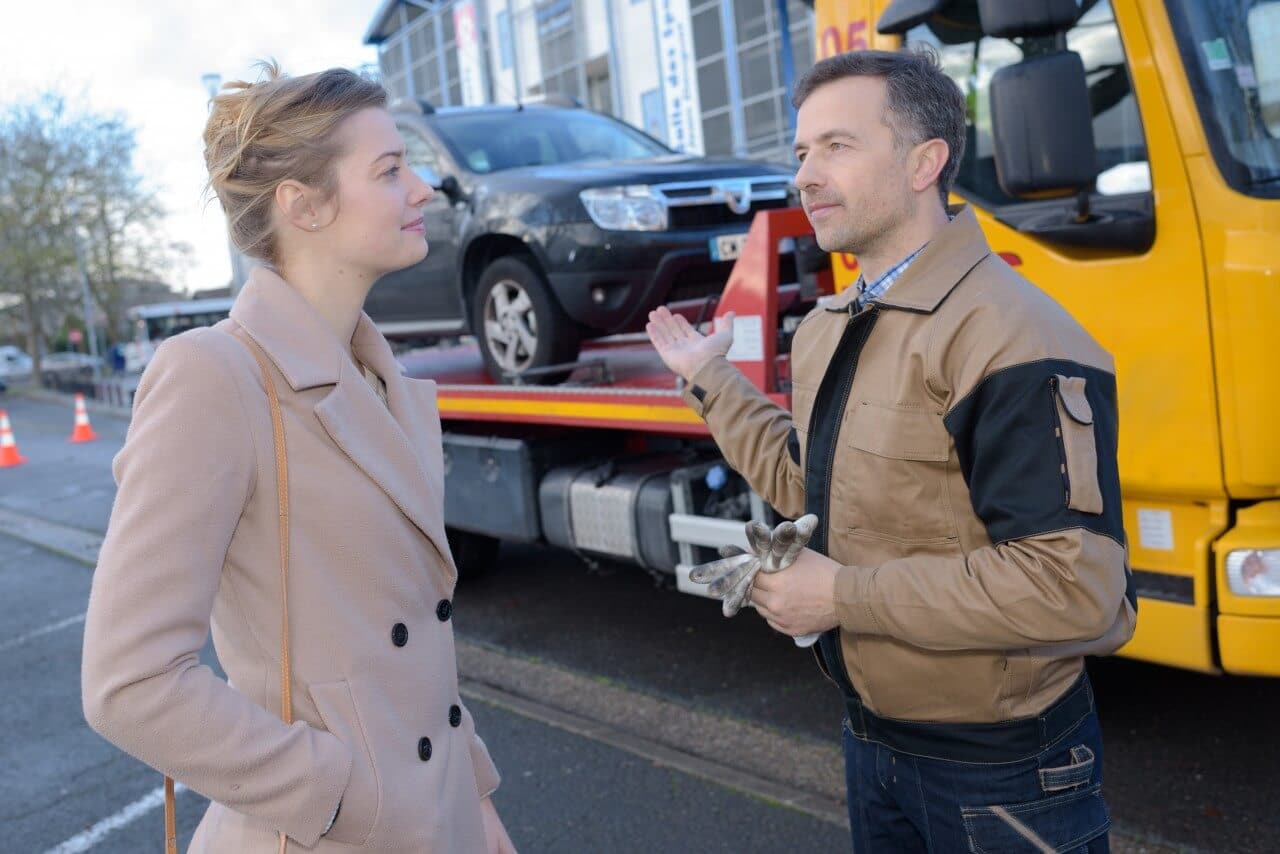 Has the economic uncertainty caused by the pandemic made you hesitate to start your own roadside assistance company? The economy has recovered better than expected, and many businesses are thriving. This is one of the best times to fully realize your dream of becoming a successful roadside assistance entrepreneur. Whether you decide to start part-time or full-time, there are many ways to plan for success.
Seek help from the experts
New entrepreneurs benefit from working with graphic designers, accountants, branding and commerce experts, social media managers, and virtual assistants. The person you hire will depend on your skills and needs. With expert advice on how to pay government freelancers, provide excellent customer service and market your business. This way, you will avoid mistakes and get a solid return on your investment.
Have you ever needed to add air in a tire but did not have the time or money to take it into a garage? This happens more times than you would think. In addition to this, many people feel that they can do most of the routine servicing on their cars themselves, saving them even more money. There is a market for roadside services too!
Find out if there is a need for your service.
First and foremost, before getting started, you want to make sure that there will be demand for your product or service. If nobody needs what you are selling, then there's no point in the beginning, right? For example, if you were thinking about starting up an ice cream van business but live in Siberia (which does not sound like fun, by the way), you would be out of luck because there is no demand for scooping up iced desserts when its 20 degrees below zero. In this case, you could try selling ice cream at a local sporting event or something that tends to attract a larger crowd.
Determine if your idea will bring in any revenue
In addition to figuring out if there is a need for your product, making money should also be considered during the initial planning stage. Many businesses fail their first year because they cannot make enough money to keep themselves afloat. If you have an awesome new invention but didn't bother to do market research and find out if people wanted it, then's a big chance that you won't have the cash flow to keep you in business long. 
For example, if you were thinking about starting an ice cream van company, it's January, and there is a foot of snow on the ground where your prospective route is. Well, maybe start another type of business instead! But, on the other hand, if you are opening up a restaurant specializing in hot chili dogs, this would be a great time to get started!
Find out what licenses or permits are required to run your business.
There are always going to be legal hoops that must be jumped through before setting up shop. In addition, license requirements for your specific industry will vary based on local regulations. However, some general examples include building permits (if you need them), zoning (i.e., checking to make sure that your business is not in an area where it shouldn't be), and the health department (make sure you follow all of their requirements).
Research any capital or start-up costs required.
Once you know what licenses you will need, figure out how much the process (and the associated fees) will cost. This way, you can make sure that you have enough money saved up for this stage. Of course, there are some cases in which local authorities waive administrative fees if they fall under a certain income threshold – but this is something that should be confirmed with your city government before moving on to other steps in the process. Don't forget about advertising expenses, either! If you are opening a retail shop, you will need to build a sign and print flyers. This all costs money, so make sure that you have a decent chunk of change put away.
Find a spot for your business.
Once you know where the best location will be (this should coincide with your research in step 4 above), it's time to get started finding an actual place for your service station. If there are no suitable structures available for lease, you will probably need to purchase some property and construct one or more buildings. This can take quite a bit of time and cost thousands of dollars depending on what kind of building(s) you want, how big they are, etc. Don't forget any utilities that may be necessary, as well!
Explore starting a franchise
Explore starting a franchise or business opportunity. If you don't want to go through all of these steps yourself, there are many opportunities for you to purchase a license to run another company's service station. This takes the headache out of finding a location and licensing, but it can end up costing more in the long run because you will be required to pay royalties based on your revenue. In addition, your job may not be as fulfilling – since you won't have total control – which could take away from the work environment created for employees.
Set up a timeline
Set up a timeline once everything has been figured out; make sure you set a deadline so that each step gets accomplished promptly. If anything takes too long, you risk losing out on potential business because someone else might swoop in and take over the spot you were aiming for!
Build or hire a team
Remember, running a service station is more than just you working by yourself. Even if you are opening up a very small business for your personal use. For example, as the food above cart – you will need to hire an employee or two at some point along the way. Using technology for small businesses will boost success. Set up job applications and interview candidates so that things don't get too hectic when it comes time to fill out those positions!
Open for Business
Finally, once everything has been achieved, it's time to start making money! While this might not sound like something worth celebrating, remember that this entire process can take several months (or even longer) to complete. So don't be discouraged if the first few weeks of operation go slowly; there may be kinks in the system that need to be addressed.
Use innovative tools to monitor and control your cash flow.
Make it your goal to control cash flow with innovative tools from day one. Control expenses and track revenue streams with advanced business structure reporting software such as QuickBooks. These applications allow you to organize your cash flow, view benchmarks, and track expense trends. This insight is invaluable when it comes to maintaining a stable and predictable cash flow.
Create a compelling online presence
According to recent studies, 75-85% of people research companies online before making a purchase. So whether you sell physical products or roadside assistance services, an attractive website is essential.
The first step you should take to promote your business online is to create an attractive, user-friendly website. Your website should work on both mobile devices and desktop browsers.
Read More: How to Start an Accessories Business Online
Sample ad to Recruit Candidates to build your Business
Light technical breakdown service
Compensation: $20 per call, an average of $300-500 per week.
What we do
We provide fast and friendly emergency roadside assistance service to drivers stranded on the road. Our clients include major auto clubs and insurance companies. As a result, our call volume is stable and growing.
We now have the sole proprietorship of the following services:
Tire replacement
Locking
Locksmith services
Jump starts
The ideal candidate will have the following qualifications:
Friendly
Reliable
Flexible
Punctual
Must be available on weekends
Applicant must have:
A reliable and economical car, van, or SUV.
Valid driver's license.
Valid personal liability insurance. A valid personal or liability insurance that allows you to offer a limited liability company
Valid driver's license, good driving record.
Tools necessary to perform specialized tasks.
Requirements:
Experience.
Repair experience. Valid driver's license and insurance.
Tools.
Smartphone.
Bank account/credit card payment.
Job Description:
24/7 roadside assistance (20-mile radius) $20 per call 2.
Immediate response.
Excellent customer service.
Apply for:
Please send us an email with your name, address, and phone number 2.
Provide a photo of your driver's license.
An individual company representative will contact you; discuss legal structures and other benefits.
Frequently Asked Questions
Can you make money with a crane?
The average annual income for crane contractors ranges from $35,000 to $45,000. However, the exact amount varies depending on the region in which the company is located.
How much should I pay for a roadside assistance service?
The average cost of roadside assistance ranges from $40 to $155, and member costs vary depending on the location and type of vehicle damage. Many insurance companies, automobile manufacturers, credit card companies, and independent roadside assistance companies offer roadside assistance.
Can anyone start a towing company?
Anyone with engineering talent can set up a towing business. Towing vehicles is usually straightforward. However, sometimes it can be difficult to get a damaged car onto a tow truck or out of a tight spot. A mechanically oriented mindset can help in these situations.
How much do AAA contractors earn?
At $111,000 per year or $53 per hour, AAA independent contractors earn 74% more than the national average of $51,000 per year for all independent contractors and 51% more than the national average wage for all U.S. workers.
How do insurance companies get towing contracts?
Towing companies can contract towing services to ensure a steady supply of work. When looking for a contract, you can search for many insurances, and it just depends on the type of work you want to do. Then, fill out the online form or call the insurance company of interest.
Is a tow truck a good investment?
Starting a crane service business can be a good and profitable business if you can buy or obtain a license at a reasonable cost.
How much does it cost to start a towing business?
Without a towing bill, it can cost up to $210,000 to purchase a towing license and a tow truck in an urban area.
Bottom Line
At this point, we have all the necessary information that defines; how to start a roadside service business. Using this material correctly and explicitly will allow you to achieve your objectives adequately.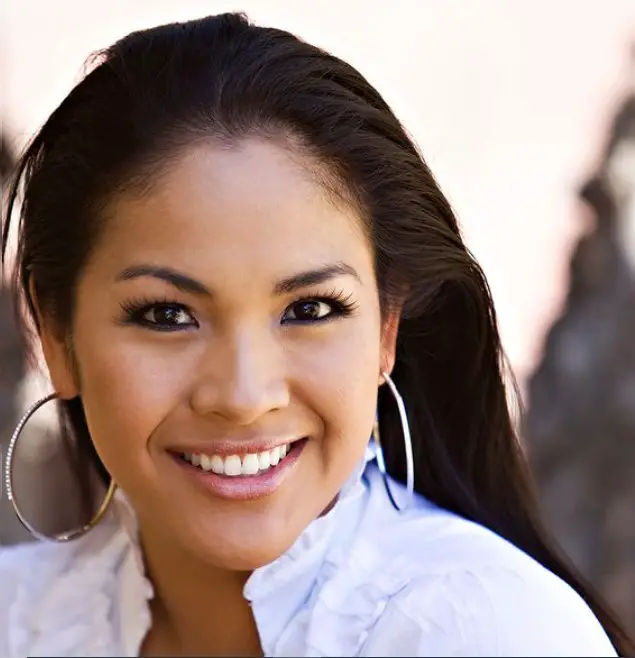 I am Lavinia by name, and a financial expert with a degree in finance from the University of Chicago. In my blog, I help people to educate by making wise choices regarding personal investment, basic banking, credit and debit card, business education, real estate, insurance, expenditures, etc.