Disclaimer
Information presented on this web page is intended for informational and educational purposes only and is not meant to be taken as legal, financial, investment or tax advice. We do not accept any responsibility for any trading or investment related losses. Please review our disclaimer on before taking action based upon anything you read or see.
Have you ever stopped to ask yourself if you are willing to do everything in your power to be the successful entrepreneur you dream of? Why don't you start a parking lot business its profitable? If your answer to this question is yes, then you can quickly achieve this through our help. Below, we have highlighted some steps on how to start a parking lot business and make much profit.
The growth of cities and more frequent use of individual transport make it difficult to find parking places in urban centers. This demand makes setting up a parking lot an exciting option for entrepreneurs interested in setting up a business.
Leaving cars parked on a public road creates the risk of depredation and robbery, and therefore, parking lots have become a necessity for those who want to keep their vehicle safe.
Furthermore, the growth of vehicle circulation on the streets is constant. Consequently, the demand for parking space for cars also grows. We have prepared this post with everything you need to know to open a parking lot and do well in business with all this in mind. Check out!
How to Start a Parking Lot Business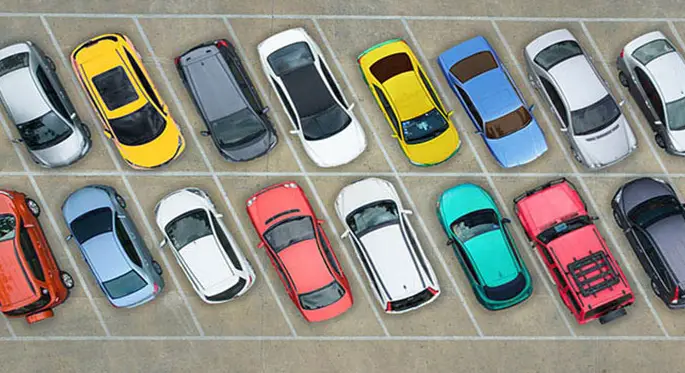 Initially, it is essential to be aware that a parking lot is not just land on which a vehicle permanence fee is charged. It consists of different segments and regulations, with business licenses and other legal requirements for operation.
Check out below several factors that should be considered when building a parking lot and how they will influence a better business operation and profitability.
Arrange Initial investment
Select right size and location of parking
Build Structure
Ensure Security
Hire Employees
Outsource administration and management
Offer more services in the parking lot
Set your value rate
Disclosure and advertisement
Initial Investment
When evaluating the installation of a parking lot, the first question is the initial investment required for this operation. The value varies a lot depending on the desired professionalism and the size of the venue.
The initial cost will also be influenced by the number of spaces that will be made available, whether automated or manual processes will be adopted, whether the parking lot will be located in a large center or a smaller location, among other factors.
It is also essential to know that it is currently possible to work with different partnerships with parking companies specializing in managing these operations, such as with space leasing, a partnership between outsourced and concession.
Size and location of parking
One of the significant factors to consider when a parking lot business starts is the location and size of the parking lot. For better decisions, these questions must be the result of a market study, considering the competition in the region.
Parking lots are services that depend on other activities to make them profitable. So select a place with a large flow of people, where the garage is highly visible and is easily accessible for customers.
The most suitable places to set up a parking lot are shops, restaurants, universities, theaters, hospitals, etc. Also, assess whether these nearby locations offer free parking, as this option may restrict growth possibilities.
Build Structure
The structure of a parking lot itself is pretty simple. You can make either open or covered parking. That's your choice, but you both need to have space to park your client's cars, a booth to process vehicle entries and exits, and a toilet.
Some entrepreneurs like to set up an air-conditioned waiting room – in the case of parking lots that offer other services. It all depends on your objective with the business and how much you have to invest at that moment.
Ensure Security
Your parking lot must be secure. Not only to guarantee the integrity of the vehicles but also your customers. Thus, it's worth investing in a security system that includes at least security cameras. If possible, hire a security guard too. This will create more credibility for your company and people will prefer to leave their car with you rather than elsewhere.
Hire Employees
As in any company, it is necessary to have a team to consolidate and grow the business. Remember that it is the permanent lot employees needed and administration, finance, human resources, disclosure, security, cash, and others. The number of employees will depend on the size of the parking lot and professionalism.
Outsourcing
When setting up a parking lot, one option to consider is outsourcing site administration and management. Currently, these businesses are increasingly professional, and it is crucial to assess the availability of this investment to be competitive. In outsourcing, different management options can be adopted, such as:
Lease: The outsourced company rents the space and manages the entire parking lot, including the financial area;
Partnership with Participation: Society in which the entrepreneur has joint participation with the administrator;
Consortium: association in which there is a joint exploration of the site. Due to the outsourcer's experience, this option makes the business more competitive and with the best market practices.
Offer more services in the parking lot
Something vital on your parking lot business is your financial perception. What services might your customers be interested in while their vehicles are at a standstill?
Thinking about it is a way for you to add value to your business. Do it for the customer and increase your revenue at the end of the month. This is also a way to gain customer loyalty and increase your morale in the market.
You can offer several service options in parking lots, and we'll list some for you. On the other hand, it's best to offer only what you will execute and with quality. Otherwise, you'll just get burned.
Here are some options of services you can offer:
Car wash;
Tire cleaning;
Oil change;
Car wax;
Tire calibration;
And much more.
Set your value rate
This is another essential point that you need to be very aware of. Some entrepreneurs think that if they manage to set up a parking lot in a privileged location, they need to take advantage of this to put the values up there – don't be like that.
As much as your goal is to profit from your business, you need to be honest and fair! Define your price list after analyzing how the market is doing in your region and not by guesswork.
If you want to keep a profitable business for many years, you need to be careful. Some who put their prices up there may even win for a while, but soon they will go broke.
A great tip is that you pay a visit to your competitors and put on paper what are the amounts charged. Also, assess what their conditions are: What is the structure they offer to customers? Do they have other services? Etc. You need to evaluate all of this because it has the power to influence values directly.
Related post – How to Start a Lottery Business.
Disclosure and advertisement
The disclosure and advertisement of your parking lot are crucial for your business. The means of dissemination vary according to the location and the chosen target audience too. You can do it by the traditional method of leafleting, which is low-cost and generates results. 
Also, don't skip investing in online promotion, as this is the primary way people search for services and products. Online, your cart is waiting – and you would want to provide clients with 20% off their order. Once you have that down, try working with the 1% "Lookalike" audience to prospect new customers. If you invest in detailed advertisements, you can bet your parking lot will be successful.
Read this – How to Start a Commercial Fishing Business.
Frequently Asked Questions
How profitable are parking garages?
Parking garages are quite profitable, as owners usually make between $10,000 to $40,000 yearly. Research also shows that the industry makes between $25 billion and $30 billion yearly.
Furthermore, the leading three companies in this business dominate a considerable portion of the whole market, accounting for 37.6% of total market sales each year. The remainder 62.4 percent of the sector is made up of small businesses that largely serve the local economy's parking needs.
How much does it cost to build underground parking?
Building an underground parking lot would cost you over $6,000,000. 
Can you make money with parking lots?
Yes. When correctly planned, parking lots may be profitable. The rate of tax is also important in this case. Business car park operators in Seattle, Washington, for example, must spend a 12.5 percent tax on the entire space cost.
Your vehicle parking firm's operating profits are normally about 20%, making it harder to incur additional costs while remaining profitable.
$8,857 is the anticipated minimal start-up cost.
The highest beginning cost is expected to be $52,897. Startup Costs: These are the typical costs associated with beginning a car park company.
Credit Card Processing Fees: If you process credit cards, you will need to deal with interchange fees, usually around 3% of total charges. 
Some also have a return customer rate of over 14%, so one among every six people they convert will end up buying from them again with an average order value of over $60.00. 
What is a parking space worth?
Adding a parking space to a home can increase the property's value by over 5%.
Conclusion
In conclusion, setting up a parking lot is increasingly becoming an appropriate investment option with good profit opportunities. However, to achieve these goals, it is essential to invest in technology and planning aiming at a business that is better suited to the current industry standard.
For those who want to undertake this activity, it is also necessary to pay attention to the steps on how to start a parking lot business highlighted above.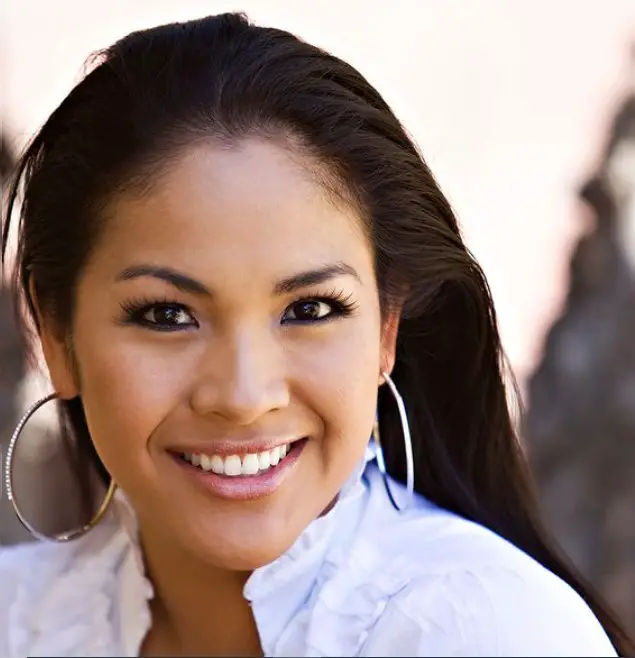 I am Lavinia by name, and a financial expert with a degree in finance from the University of Chicago. In my blog, I help people to educate by making wise choices regarding personal investment, basic banking, credit and debit card, business education, real estate, insurance, expenditures, etc.