Disclaimer
Information presented on this web page is intended for informational and educational purposes only and is not meant to be taken as legal, financial, investment or tax advice. We do not accept any responsibility for any trading or investment related losses. Please review our disclaimer on before taking action based upon anything you read or see.
If we have a business idea that provides solutions to potential customers, we have a good business idea. Stop if, on the contrary, that idea does not include value. It means that it will not evolve. The world evolves quickly, as we can see. In this evolution, technology plays a fundamental role since people generally need to use mobile phones. Cell phones allow immediate communication between people, even at a great distance. Let's learn how to start a mobile phone business.
When emergencies occur, cell phones are very useful. In times of pandemic, their usage has increased as distance education has survived this crisis thanks to cell phones that have useful applications to teach and receive classes. So, to start your mobile phone business, you must:
Register your business idea and increase your capital
Make a business plan and execute it!
Know all about the services you will offer (Contracts, phone's features)
Become someone who can resell smartphones.
Get your spot and start!
However, let's get into deep in each one through the reading! 
This is the case with other technological applications.
The cell phone business today has expanded enormously because communication skills have improved by leaps and bounds. Examples are group chat, video, and applications such as the zoom platform that give access to video conferences in a simple and fast way.
It also allows meetings and interviews between teachers and students to be arranged. All these aspects highlight the value of cell phones in daily life, which is why people always want a cell phone in their lives.
If you want to start a cell phone business and do not know how to do it, read and apply the following steps to achieve it.
How to Start a Mobile Phone Business
Register your business idea
Unless you want your idea to remain just an idea, you must register the business. There is no doubt that when you register a business, you will feel a great responsibility. Regardless of the legal structure of your company, registration is the first step to take.
According to your interests, you should make it possible for your company to adopt the legal structure. This structure can be a sole partnership, partnership, or limited partnership. As each structure has its legal implications, it is recommended that you seek the advice of an attorney or accountant.
Make a business plan and execute it!
To be successful, planning is essential. In this way, you will avoid difficulties that can lead to the loss of your business caused by what was not planned. An idea can be very good, but without planning, it will fail.
If you want to start a mobile phone business, you must decide on the type of mobile you sell, new or used. This aspect directly influences other aspects. For example, you will establish your initial capital, source of supplies, target market, among others.
On the other hand, ask people who already have experience in this field to use information in your business. Never think that you are the one who has all the knowledge.
By having your business plan, you will be able to make closer contact with investors and lenders. This will help you with the capital needed for your mobile measurements phone business.
Even if a serious lender has every intention of helping you, without a well-defined business plan, they will not deliver money to you. This means that you should be the one to take the first step. If you present a mobile phone business plan, investors will share your seriousness and appreciate it.
Increase capital
If you have a business plan, you can calculate the required capital. Your savings will initially be your source of capital. If you do not have personal savings, you will have to sell some liquid assets such as shares and thus get initial capital.
If you request capital contributions from family or friends, you must be very clear if that money is a contribution. So, if it is true, then the people who gave you the money become partial owners of the business. As owners, you must share in the profits. You will no longer be the sole owner in that case.
But if it is a credit, clarify how you will make the repayment, that is, if you will pay interest and at what rate. Now, if the money represents a gift, clarify that you have no financial commitments to taxpayers.
And if none of these options work, ask for help from banks or perhaps other lenders. However, the idea is to start with your capital and not leave its fate in the hands of lenders.
Get your spot and start!
A mobile phone business needs a good location that allows it to grow. Therefore, if you plan to do it from your home, you must verify that it is in an area of ​​pedestrian traffic. But if you are not in an area with traffic, you will have to establish another location.
Know all about the services you will offer (Contracts, phone's features)
These will be selected according to the type of mobile phones to be sold.
If the mobiles are new, you can buy them from the manufacturers in large quantities.
And if you don't have enough capital, we recommend agreeing on prices with distributors.
To achieve price competitiveness in the market, you must obtain a low-cost price.
In the case of selling used mobile phones, you have two alternatives available.
The first is to buy from people who sell their used cellular phones.
The second is to buy from suppliers.
Remember that most people who change their mobile phone do so motivate by the launch of a new one, perhaps because of the number of additional functions that a new mobile phone has. But it happens that there are also cons when selling new phones.
For example, the price of old mobile phones in the market is influenced by the launch of new mobile phones. It would help if you tried to have an update on cell phone trends. On the other hand, if you decide to sell used mobile phones, you will take another risk, "acquiring stolen mobile phones."
And buying mobile phones online is not recommended. Before paying:
Check the phone's average speeds and details and find out if it is active in a network.
Don't limit your business to cell phone sales.
Go ahead and sell other accessories.
The accessories you can offer for sale in your cell phone business are modems, mobile phone cases, cables, chargers, headsets, batteries, belt clips, adapters, memory cards, plates, and faceplates.
Marketing qualifying plan
The cell phone market is broad and competitive. His potential clients involve public professionals, parents, and students. Your target market will be defined according to the type of mobile phone to be sold. One marketing strategy is to use brochures with all the attributes of mobile phones and distribute them.
A website is another very suitable and effective strategy for a cell phone business. Your income will increase.
But if you sell used mobile phones, customers will prefer to check the status of the cell phone features buying it. So an e-commerce website may not be as effective for selling used mobile phones. Another alternative is free social networks, for example, Instagram, Facebook, and Twitter, to get closer to customers.
Frequently Asked Questions
How do you sell a mobile phone to a customer?
There are different methods of selling cell phones, among them: planning what to say, spontaneously expressing what was planned, knowing your customers, showing respect, taking advantage of their voice, using your body language appropriately, projecting yourself very personal, asking questions, open-ended questions, hang up last.
 How do I get a business phone number?
Start by downloading the special telephone application for companies "LinkedPhone" –
Certify your cell phone number.
Select a phone number that is for your work. This can be local or free.
Select Team or Solopreneur as your subscription plan.
Add additional business phone lines and team members.
Determine business hours.
Proceed to personalize greetings and voicemail.
How much money do I need to start a cell phone business?
Starting a retail cell phone business requires anywhere from $ 25,000 to $ 100,000. This is due to the screens with internet access that are required and the correct electricity for the store. When you do not have the financial resources for this purpose, you can request contributions or loans.
Is the mobile phone repair business profitable?
Definitely yes, and in times of pandemic, much more due to the growing need to communicate due to social distancing, the economy, and emergencies. This type of business can generate net profits between $ 50,000 to $ 65,000, and over time, it will increase since more people will know it, and the success will be greater.
Bottom Line
As you can see, providing a telecommunications service is very simple. You have to perform each step of the guide provided above. This guide states that you must register the cell phone company first to start this type of business.
Then you have to develop a business plan where the initial capital and its origin are reflected and the type of device to sell. After being clear about the mobile devices to sell, you must increase your capital by requesting loans or contributions. You can also do it by selling some liquid assets.
The third step refers to establishing the location of the business, which should preferably be with access to pedestrian traffic. When locating the business, it will proceed to select sole proprietorship suppliers according to its market. Finally, a marketing plan will be carried out, taking advantage of the benefits of social networks and advertising such as brochures, among others.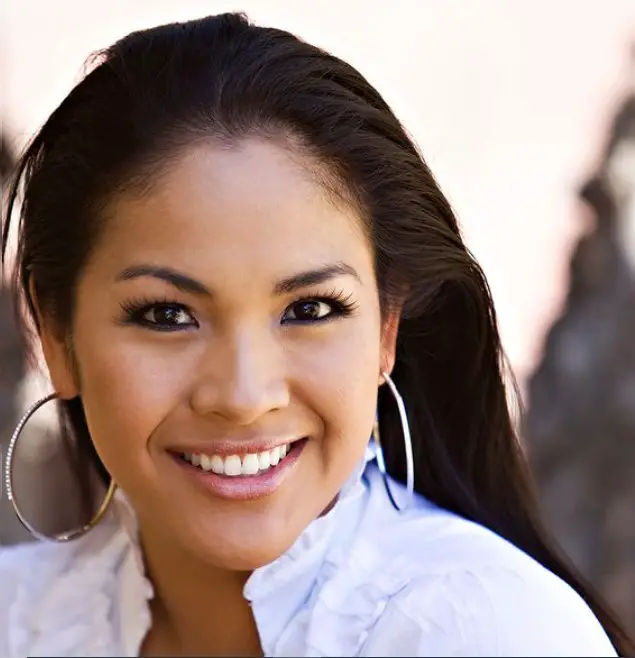 I am Lavinia by name, and a financial expert with a degree in finance from the University of Chicago. In my blog, I help people to educate by making wise choices regarding personal investment, basic banking, credit and debit card, business education, real estate, insurance, expenditures, etc.